Please enjoy the 3.2km aerial walk!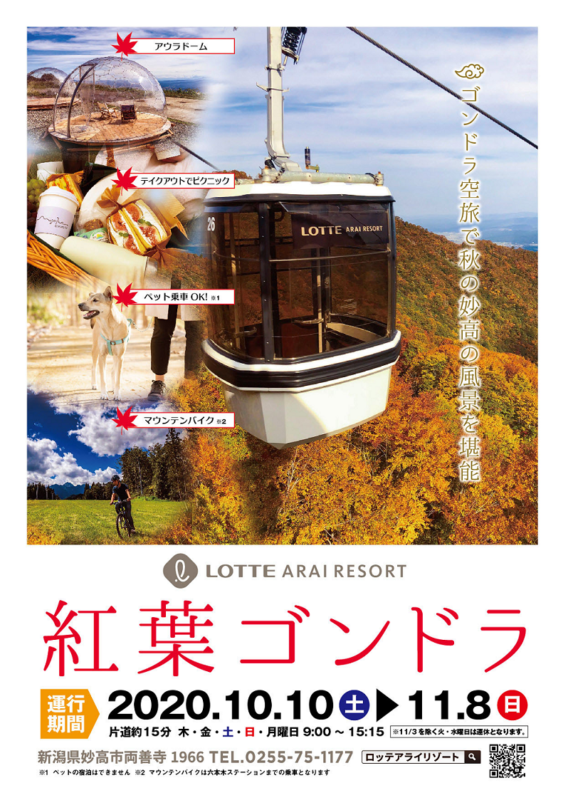 The tourist resort facility "Lotte Arai Resort" has started operating the autumn gondola from Saturday, October 10th in Myoko City, Niigata Prefecture.
The gondola allows you to enjoy travelling through the air for 3.2 km one way (which takes 15 minutes) across the wilderness of Mt. Okenashi. From this year, you can also bring your pets for a ride.  When you get off the gondola, there is a dog run, and there is also a transparent dome-shaped private room "Aura Dome" and a hammock, so you can spend a relaxing autumn time there.
A food court "Village Station" at the gondola platform also sells a picnic set for takeaway.  You can enjoy coffee and light meals while enjoying the autumn scenery.
In addition, Lotte Arai Resort also offers programs that allow you to enjoy Nordic walking and cycling, where you can easily exercise your whole body.
LOTTE ARAI RESORT