Camping at an amusement park!?  If you're lucky, you can see the starry sky!
A  new playground where you can camp in the amusement park "Myoko Sunshineland" in Nakago-ku, Joetsu City, Niigata Prefecture, has opened on September 19th.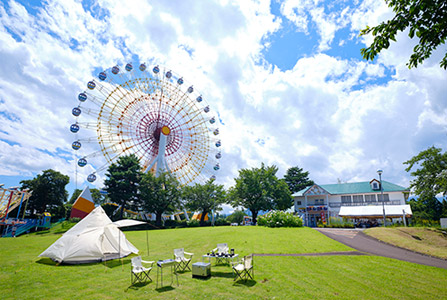 Myoko Sunshineland is the only amusement park in the Joetsu Myoko area. It opened in 1989.  It continues to be loved by the locals as it offers a total of 24 attractions, including the thrilling Sky Jet and the 50m-high Ferris wheel.  It is also famous for about 1,500 cherry trees, that are in full bloom in the spring.
The camp area has been opened is a lawn area in the amusement park, and the area is about 2600㎡.  It is available for only 10 groups a day.  This is a full-scale camping area with full support from "Captain Stag" in Sanjo City, Niigata Prefecture, which supplies a comprehensive range of outdoor and leisure products.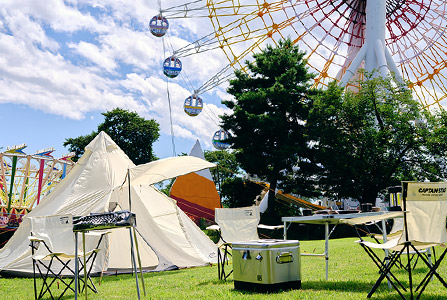 In the camp area, you can camp normally with your own camping equipment and supplies.  You can also rent the latest set of camping goods from "Captain Stag".  There is also a plan that includes barbecue ingredients, so you can easily enjoy camping without having to bring camping equipment or food.  There is a dog run in the camp area, so you can stay with your dog.
In addition, if you apply for a plan to rent a set of camping equipment, you can take a bath in the observation bath of the attached Sunshine Hotel, and ride the Ferris wheel at night where you can enjoy the spectacular starry sky.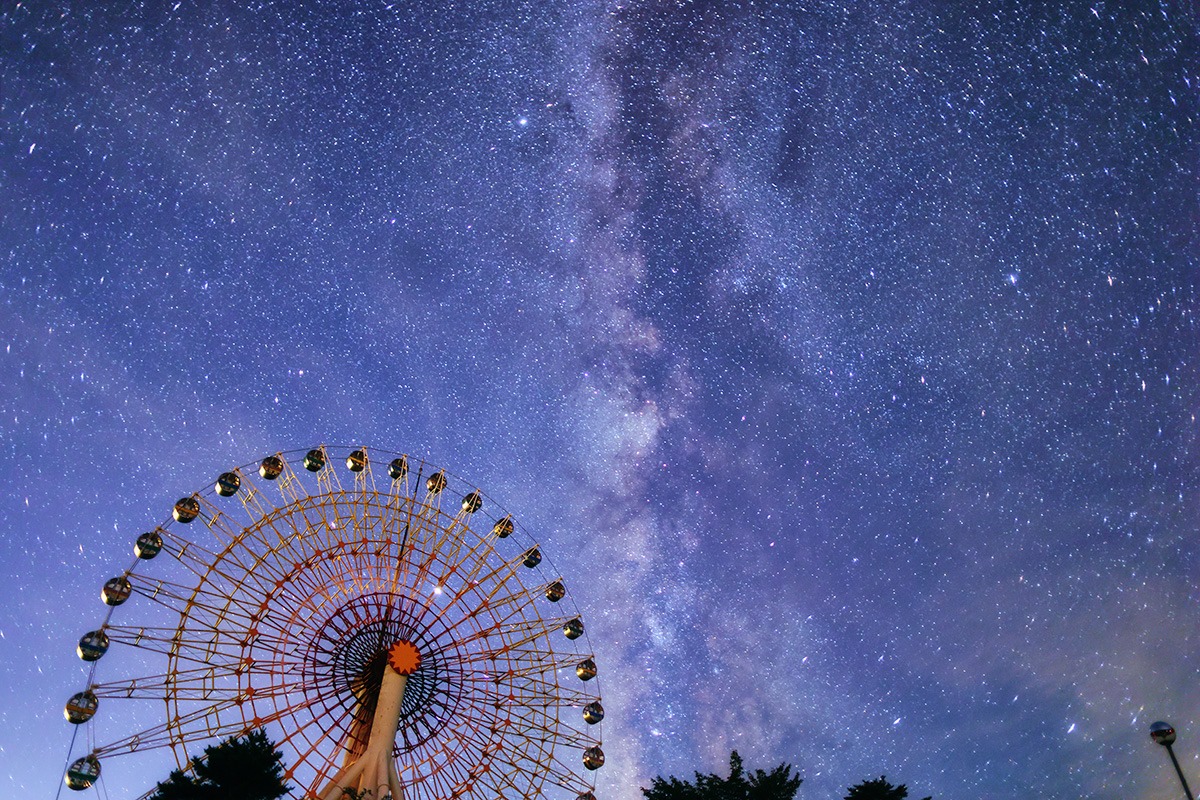 Seiji Ogino, the director of Myoko Sunshineland, said "In the magnificent nature, if the weather is nice, you can see the starry sky.  Enjoy the memorable experience of staying at an amusement park."
This year's camp area will be open until Saturday, October 31st.  It will be reopened next spring.

Why don't you enjoy an easy camp in the amusement park as one of the new ways to enjoy this facility?
Camping accommodation (all tax included)
■Camping equipment set + BBQ ingredients + Ferris wheel ride + Hotel public bath + Breakfast
Adults (junior high school students and above) 9,000 yen, children (3 years old and above to elementary school students) 6,000 yen
■Camping equipment set + Ferris wheel ride + Hotel public bath
Adults (junior high school students and above) 5,000 yen, children (3 years old and above to elementary school students) 3,000 yen
■Location + Ferris wheel ride
Adults (junior high school students and above) 2,500 yen, children (3 years old and above to elementary school students) 1,500 yen
Myoko Sunshine Camp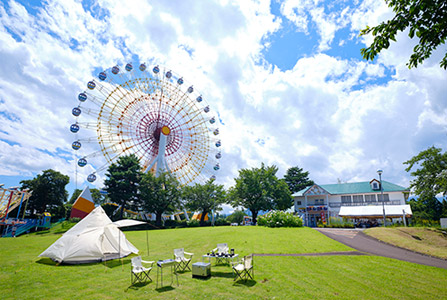 Address: 972 Eguchi, Nakagoku-ku, Joetsu City, Niigata Prefecture
Tel: 0255-74-2421
Access: About 30 minutes from Joetsu IC on the Hokuriku Expressway
URL: https://www.myokosunshine.co.jp/camp/