You can enjoy the long-established taste at home!
Did you know that the long-established ramen shop "New Halpin", which represents the Naoetsu area of Joetsu City, Niigata Prefecture, has been selling ramen by mail order for several years? You can enjoy the taste of famous restaurants at home. Currently, we are accepting orders only on SNS Facebook and Twitter.
Click here for more information about the store ⇒ See "Joetsu-Myoko Town Wark Naoetsu"
The New Halpin is a long-established ramen shop that is popular among motorcycle enthusiasts who gather at the restaurant.  People with a great affection for the store are known as "Halpinists".
New Halpin is now fully prepared to start selling ramen by mail order.
The mail-order menu offers three types of "New Halpin Ramen Sets".  Each includes frozen soup and frozen noodles.  You can choose either 2 or 4 servings.
* The photo is an example of the menu offered in the store.

・ Chosuke Kit(Ginger soy sauce ramen)
Multi (4 servings) 2,400 yen
Twin (2 servings) 1,200 yen
・ Ramen kit(New Harupin's basic soy sauce ramen)
Multi (4 servings) 2,000 yen
Twin (2 servings) 1,000 yen
・ Onion ramen kit(Shio ramen)
Multi (4 servings) 1,800 yen
Twin (2 servings) 900 yen
All of the above amounts do not include tax, and an additional cool shipping fee will be charged.  The shop accepts only Facebook messages and Twitter direct mail, not phone orders.  Please send a message with the details listed below, and you will receive information about the price, including shipping fee.
① Desired ramen type(s), and quantity
② Zip code, address
③ Name
④ Contact information
■ Facebook: New Halpin
■ Twitter: @new_halpin
Why not enjoy this popular ramen in the comfort of your own home?
New Halpin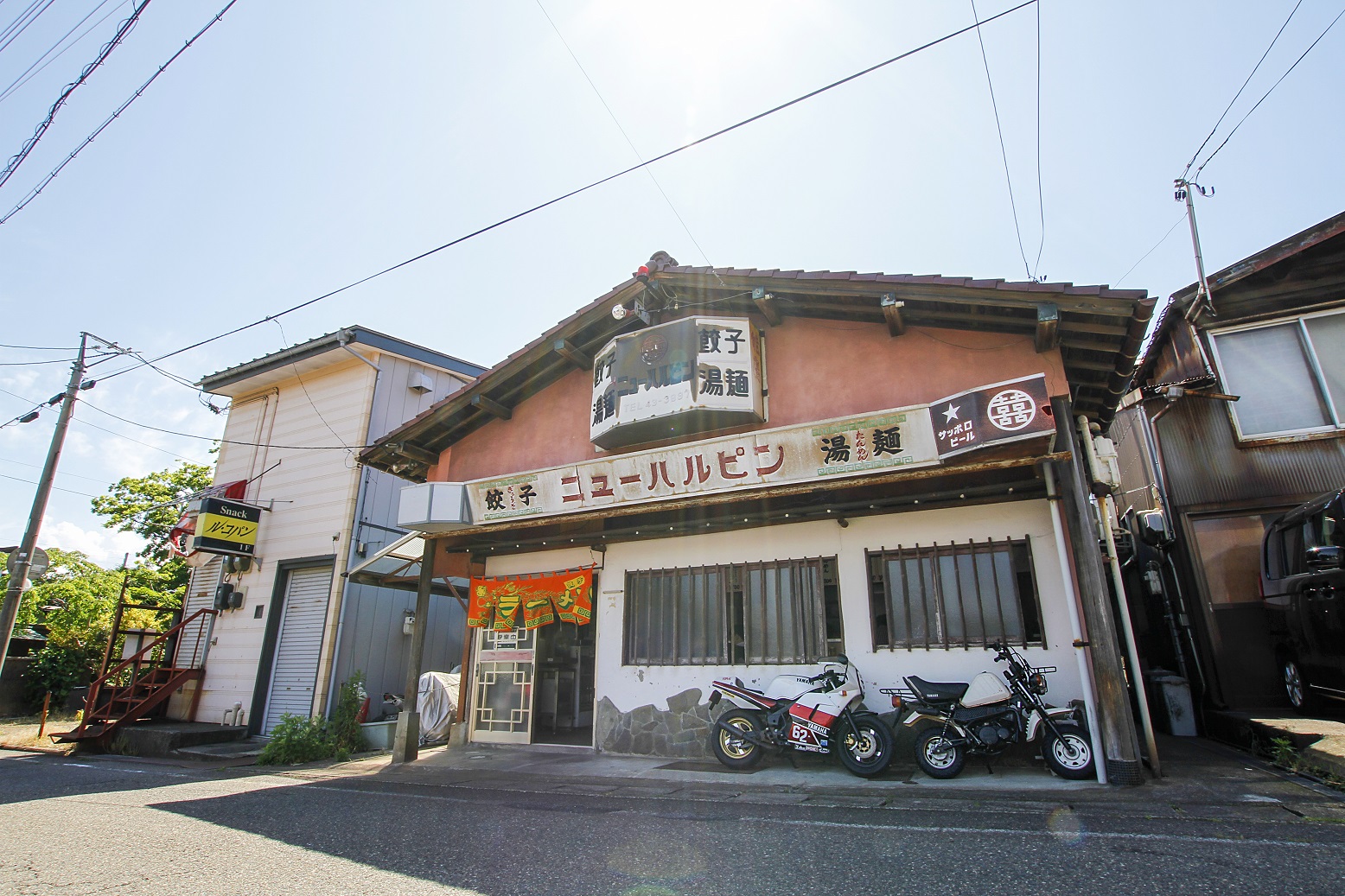 Regular holiday: Please check Facebook for the latest information.
Address: 5-4-23 Chuo, Joetsu City, Niigata Prefecture
Access: 6 minutes from Naoetsu Station on the Echigo Tokimeki Railway