Please come to the space show in 15 years!
Did you know that the total solar eclipse predicted for 2035 can be seen under the best conditions at Akakura Onsen in Myoko City, Niigata Prefecture?  The local Akakura Onsen Tourism Association is already working on promoting the event by installing a signboard and a picture frame for a commemorative photo.
Promotion signboard
Akakura Onsen is the tourist spot most associated with Myoko City.  The sign says "This hot springs area is the most beautiful place to watch the total solar eclipse on September 2nd, 2035."  According to the National Astronomical Observatory, the central path of this total solar eclipse is predicted to pass exatly through Akakura Onsen.  The Tourism Association is planning to publicize the hot spring area looking forward to the total solar eclipse in 15 years.  There are already signs installed in two separate locations.
Kazuhiro Toma, Vice Chairman of the Akakura Onsen Tourism Association, said, "The total solar eclipse is the first in 72 years on the Japanese archipelago, and the first in 148 years in Honshu (the main island of Japan).  It is a wonderful, once-every-thousand-years opportunity for Akakura Onsen.
A solar eclipse is the phenomenon in which the sun is hidden as the moon passes between the earth and the sun.  The closer to the centerline, the more completely a total eclipse is observed.
In addition, the Tourism Association has set up a frame that cuts the landscape into a square, entitled "Natural Painting."  You can see Mt. Madarao and Mt. Hakama inside the frame.  The association hopes that Instagrammers make use of the framing structure.  Vice Chairman Tohma says, "Even now, it's the best scenic spot to visit.  Please come and enjoy Akakura Onsen."
It should be noted that on September 2nd, the date of the solar eclipse, is also the date when the "Tenshin Memorial" is held to commemorate the passing of Okakura Tenshin, the father of Japanese modern art who loved Akakura Onsen.  The association said that this is also a connection that they hope to promote for the resort.

Recommended video
Akakura Onsen Tourism Association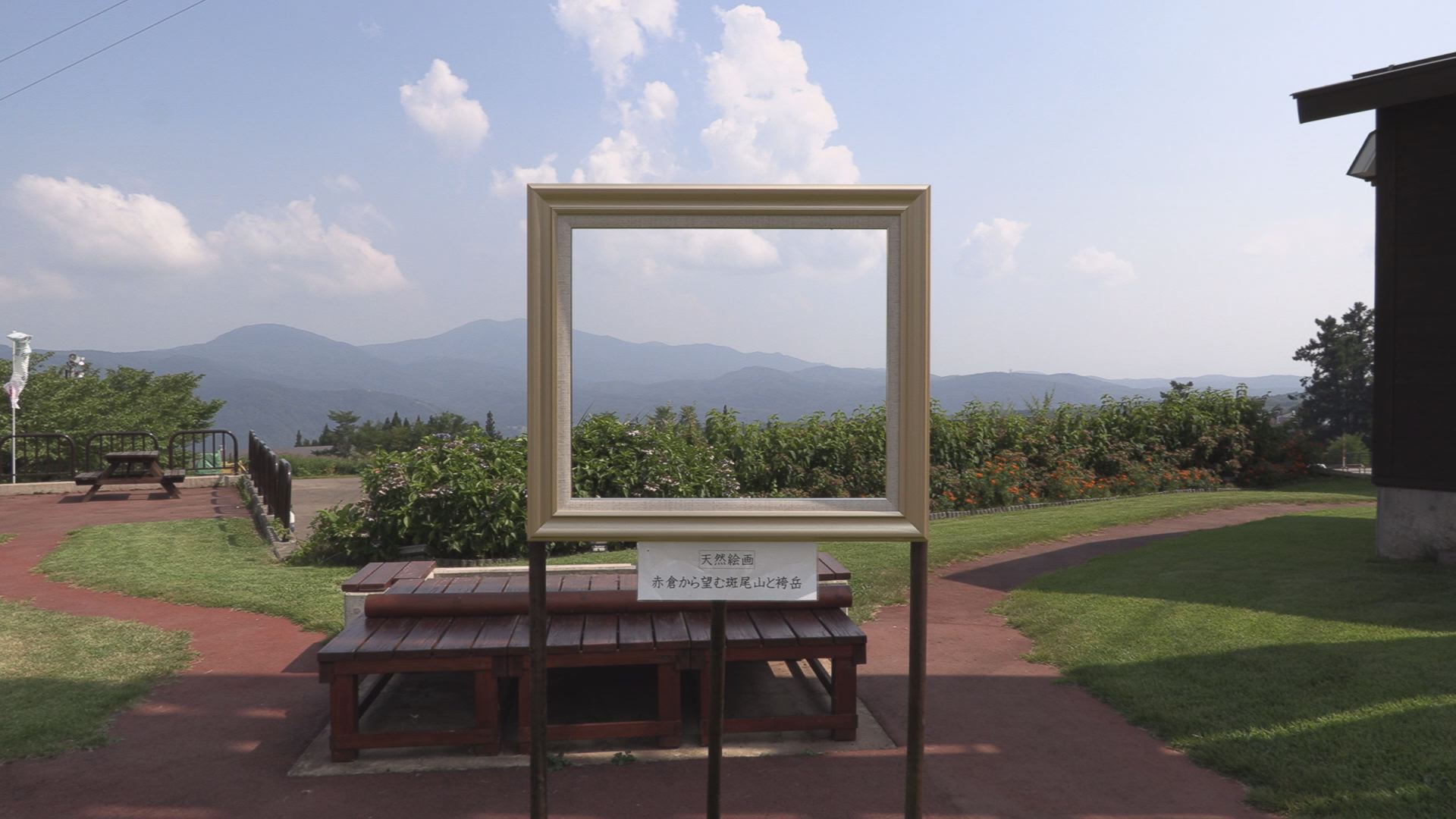 Address: 585-1 Oaza-Akakura, Myoko City, Niigata Prefecture 949-2111
Tel: 0255-87-2165
Access: About 10 minutes from the Joshinetsu Expressway Myoko Kogen IC
URL: http://www.akakura.gr.jp/