Expressing Japanese traditional aesthetic sense
A work by glass modeling artist Kyohei Fujita is being held at Gallery Sho in Honmachi, Joetsu City, Niigata Prefecture.
Kyohei Fujita is a representative of Japanese glass art, and was the first modeling artist to receive the Order of Culture. Twenty-five items, including a decorative box and a vase, which are masterpieces of Kyohei Fujita, are on display at the venue.
This is a display box. Fujita's original technique called "mold blowing" is used to attach colored glass or gold foil to heated and inflated colored glass and blow it into a metal frame. All the works express traditional Japanese aesthetic sense based on classics and the four seasons.
"The rainy season was long this year, so I hope you can feel the summeryness of your glass works," says Misato Otaki of Gallery Sho. On the second floor of the gallery, works by Jun Fujita, the son of Kyohei Fujita, and glass tableware are also on display.
Gallery Sho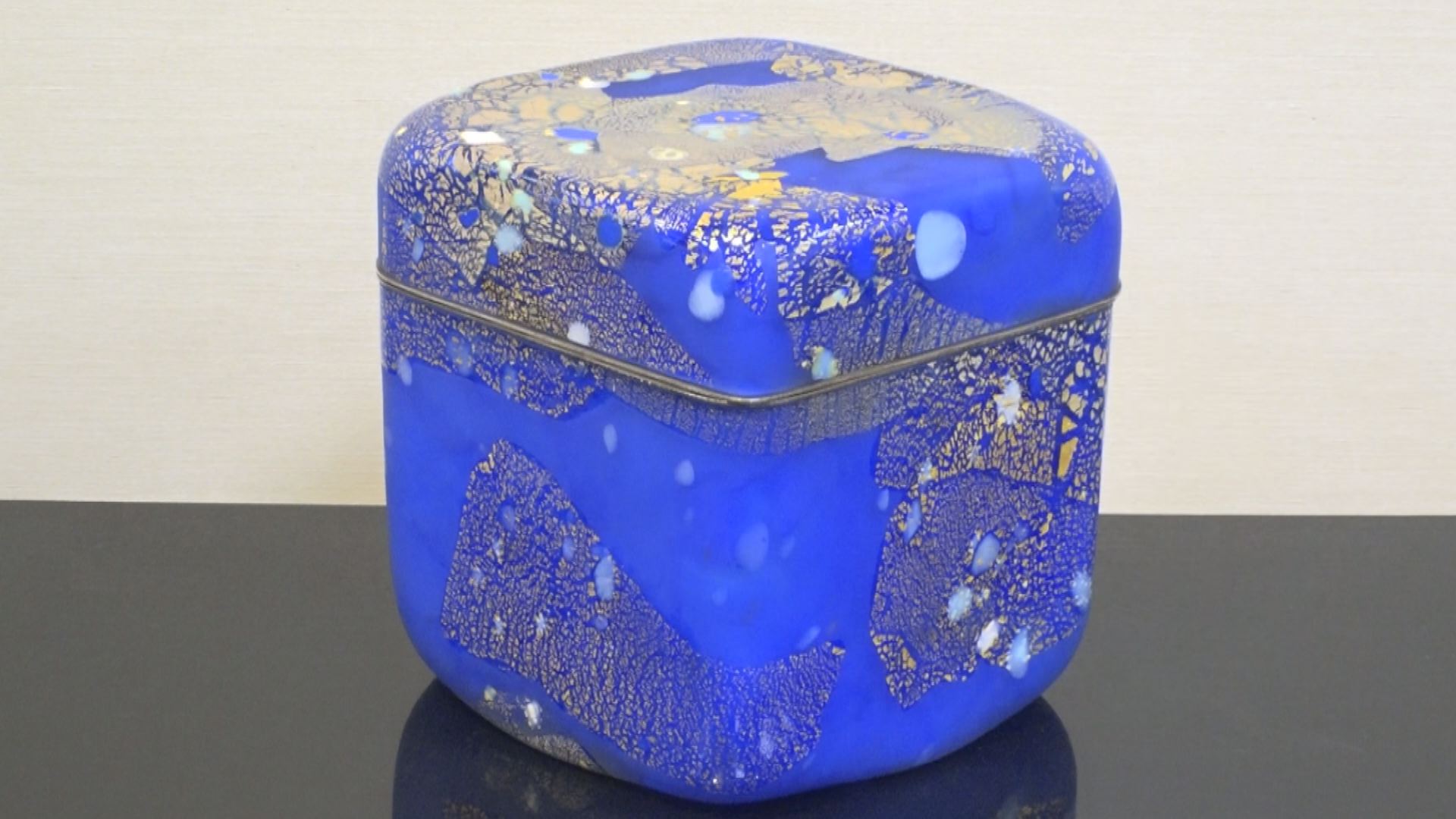 Business hours: 10:30 to 18:00 Regular holiday: Monday
Address: 5-2 Hommachi, Joetsu City, Niigata Prefecture
Tel: 025‐522‐8778
Access: 5 minutes walk from Takada Station on Echigo Tokimeki Railway