Enjoy the pictures from the sky!
Bringing you a superb view (from a drone) of Joetsu Myoko for those who cannot return to or visit the Joetsu Myoko area in Niigata Prefecture due to the COVID-19 virus.  For the first time, the video will show Naena Falls in Myoko City and Hikarigahara Kogen in Joetsu City.
Messages from the listeners of "FM Myoko" will also appear in the video.
Naena Falls(Myoko City)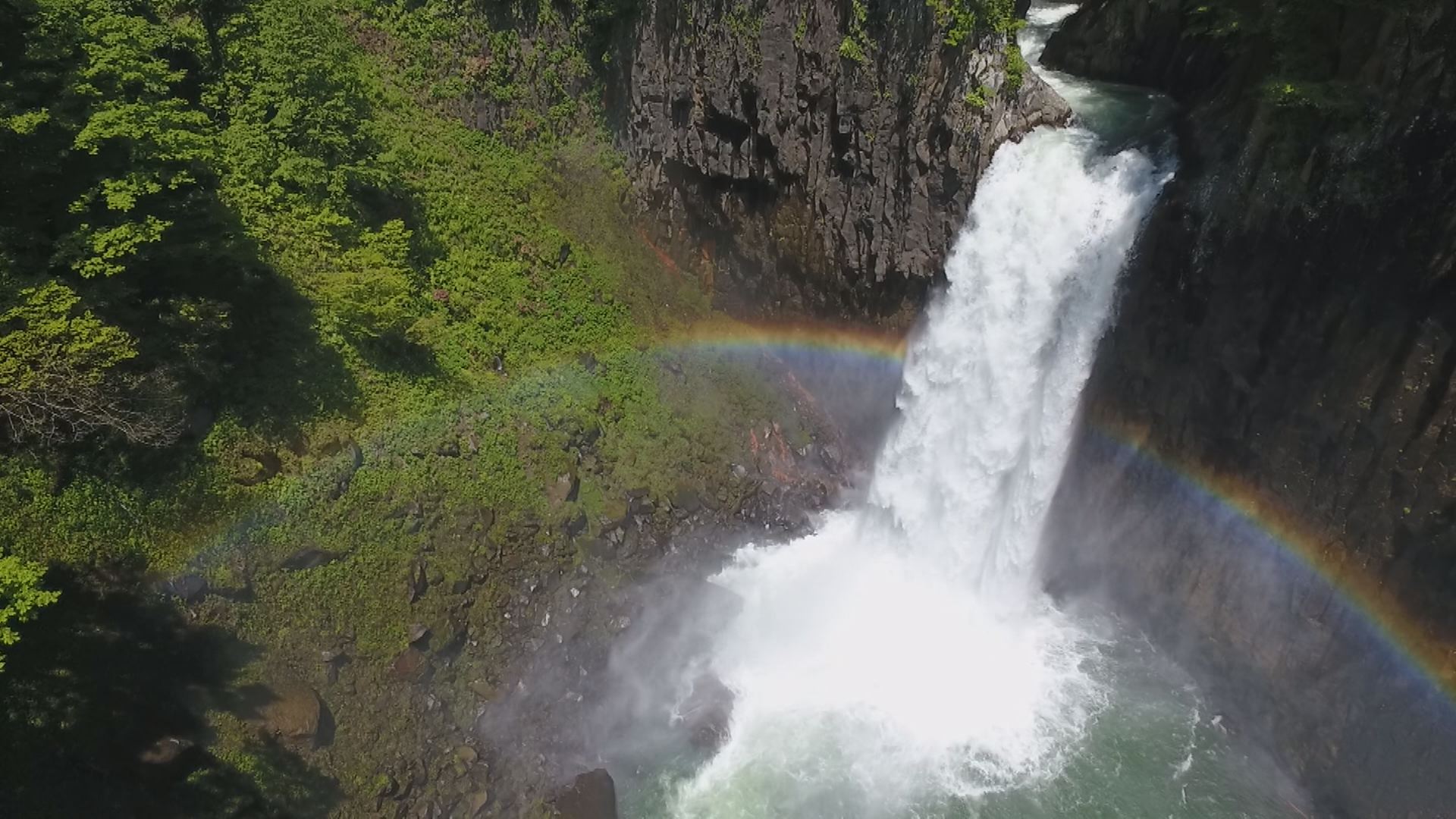 Naena Falls is one of the 100 best waterfalls in Japan. This powerful waterfall falls with a roaring sound from a height of 55m. The splash of the water near the waterfall is very beneficial for the body and mind. Naena Waterfall is a place where you can enjoy a gorgeous valley which changes throughout the four seasons. The most popular seasons are spring, when a large amount of thawed snow flows in, and autumn, with its beautiful red leaves. It is closed due to snow during winter
Address: Suginosawa, Myoko City, Niigata Prefecture
Tel: Myoko Tourism ℡0255-86-3911(From 09:00 to 18:00)

Hikarigahara Plateau(Joetsu City)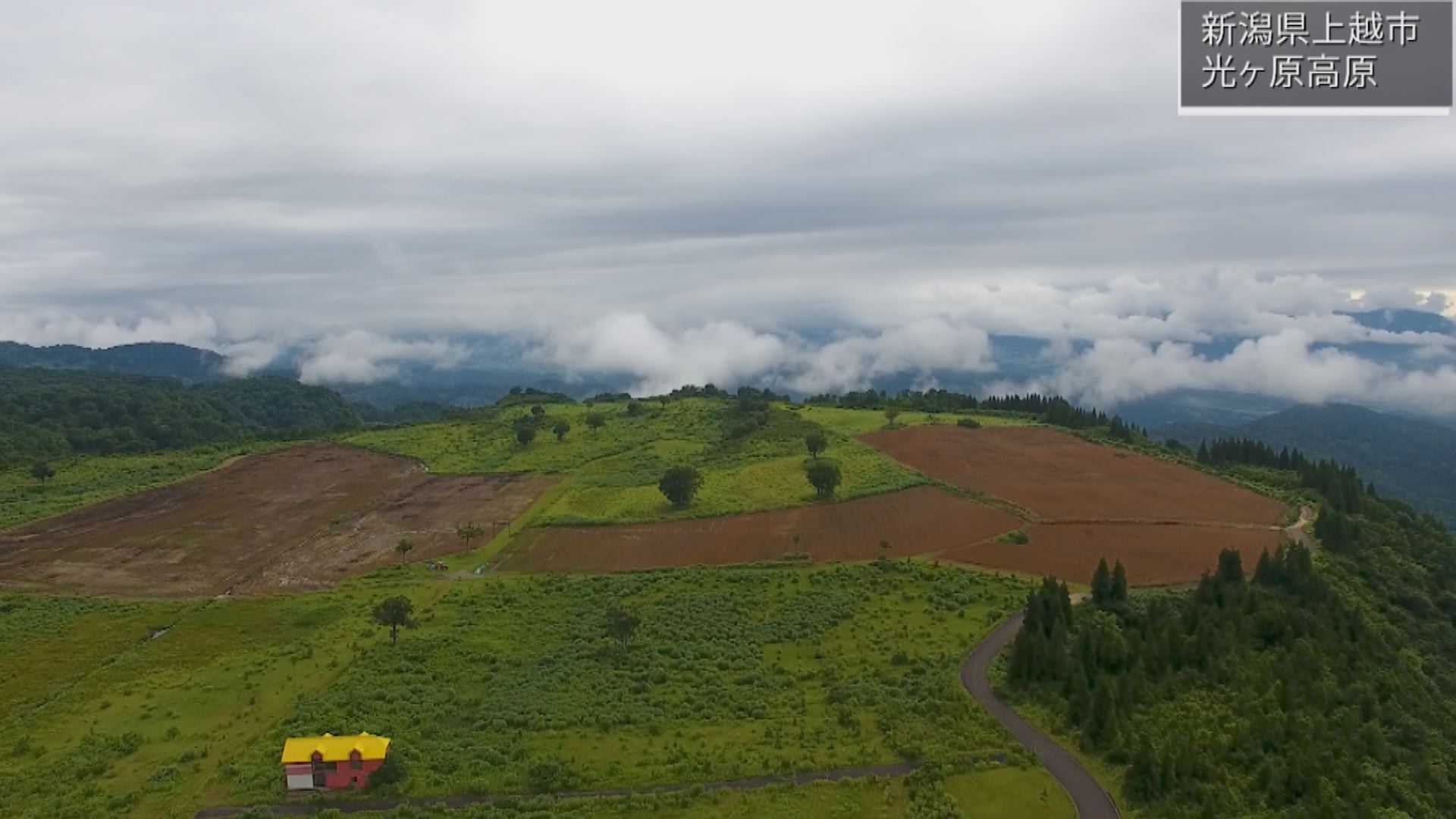 The Hikarigahara Plateau with an altitude of about 1,000 m spreads out at the foot of Mt. Kurokura, which is the border between Niigata Prefecture and Nagano Prefecture. From the observatory on the plateau, you can see the Kubiki Plain overlooking the Sado and Noto Peninsula on sunny days. On a clear day, you can also see Mt. Yarigatake in the Northern Alps. In May, there is skunk cabbage. In July, there are lily flowers, and in September, there are buckwheat flowers.
Address: 4046-6 Sekita, Itakura-ku, Joetsu City, Niigata Prefecture 944-0116
Tel: 080-8858-9776
Access: <Car> About 45 minutes from Joetsu IC on Hokuriku Expressway
URL: http://eshin.org/manabu/hikarigahara/