Cosmos are at their best from mid-September! A full range of facilities for children, adults, and even pets!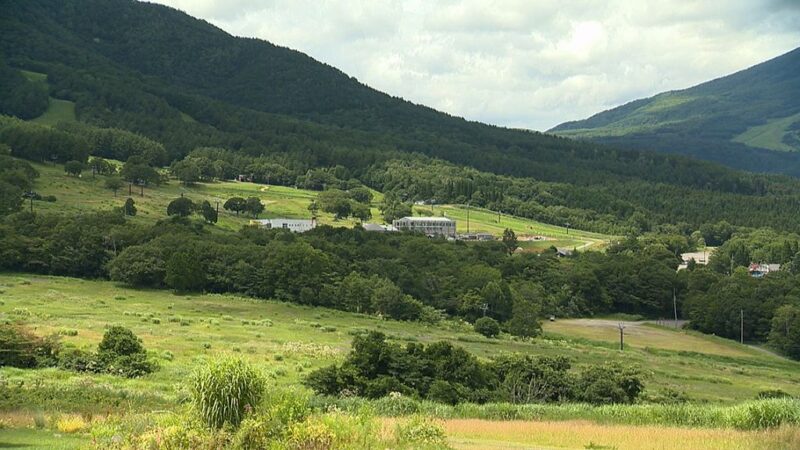 Shinano Town, Nagano Prefecture Kurohime Kogen Snow Park is located at the foot of Mt. During the winter season, the facility is popular as a ski resort, but during the green season, visitors can enjoy colorful flowers as "Kurohime Green Garden.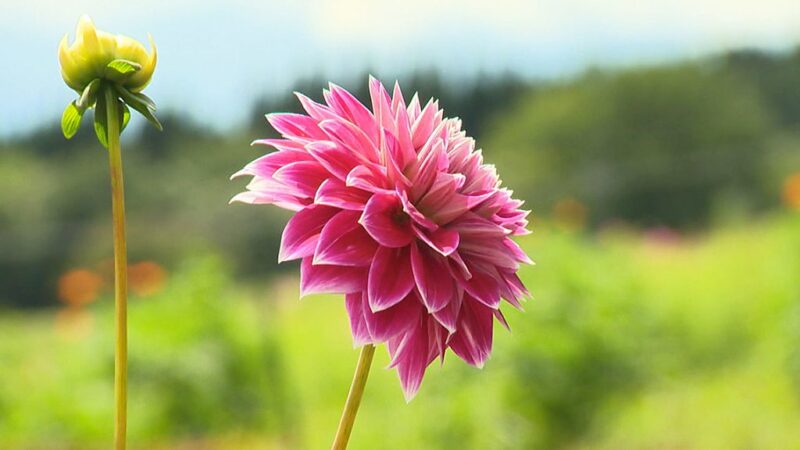 This time of year, dahlias with their round shapes and vivid colors are at their best, and in mid-September, autumn cherry blossoms with their pretty petals swaying in the gentle breeze are at their best.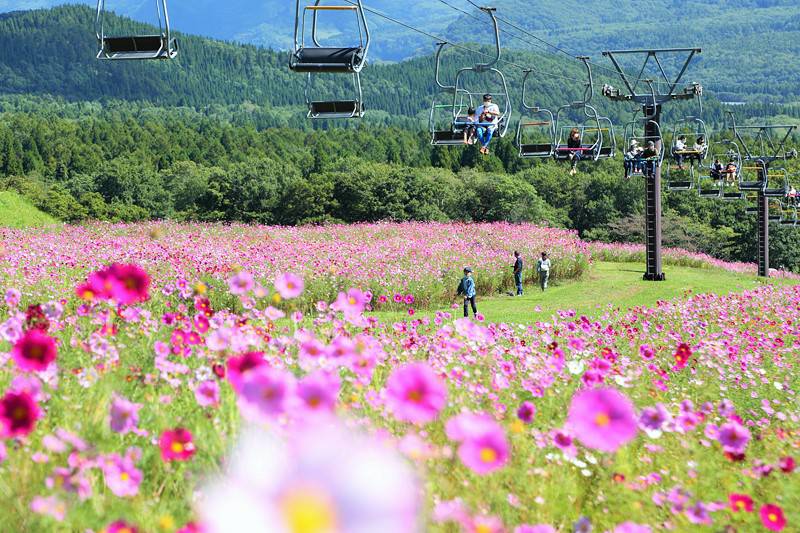 Flower garden entrance fee 550 yen (tax included)
*Variable depending on the month.
The entire flower garden covers an area of 2.5 hectares. Fifty varieties of dahlias with 20,000 flowers are planted. On the other hand, 1 million cosmos plants of 10 varieties can be seen from anywhere in the garden.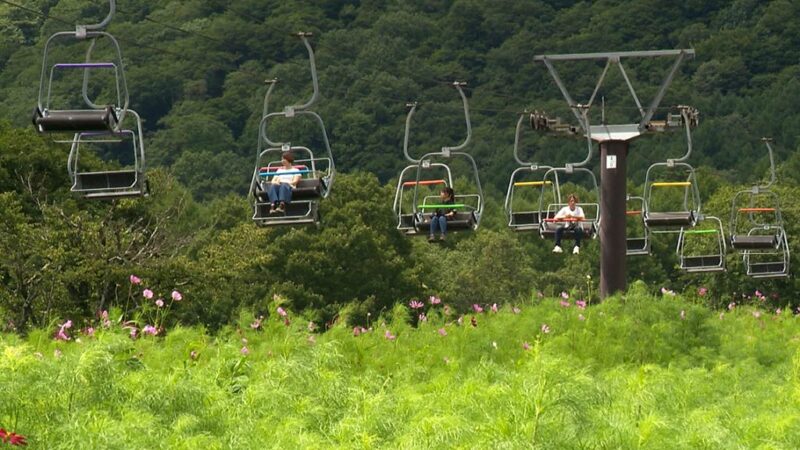 Aerial Walk 1DAY General 2200 yen
3 years old to elementary school students and dogs 660 yen (both including tax)
Walking around the flower garden is nice, but the best place to go is the lift descent line. You can enjoy a one-kilometer round-trip, approximately seven-minute walk in the air.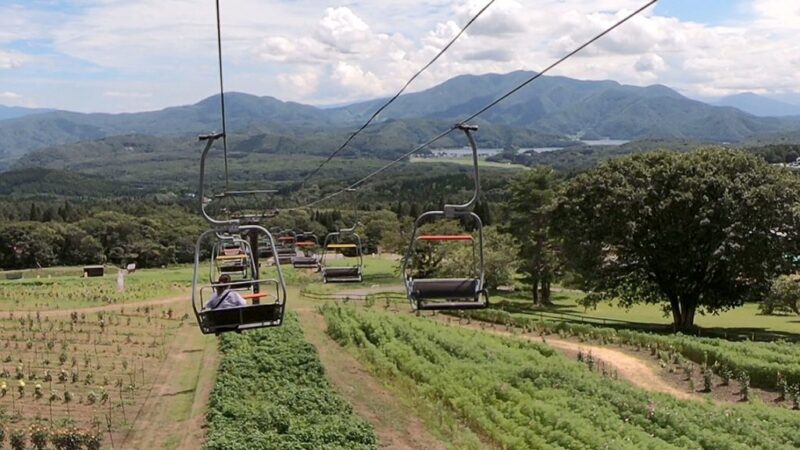 From the panoramic lift, visitors can enjoy a panoramic view of the Okushinano mountains and Lake Nojiri, in addition to dahlias, autumn cherry blossoms, and other flowers.
The flower garden is not the only attraction of Kurohime Green Garden.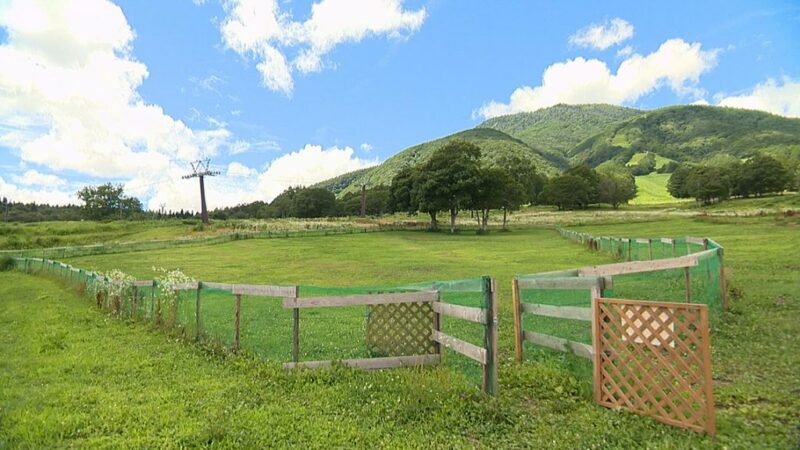 There is also a "Pets Run" that can be enjoyed by any pets, not just canines, and a playground for little ones to enjoy indoors.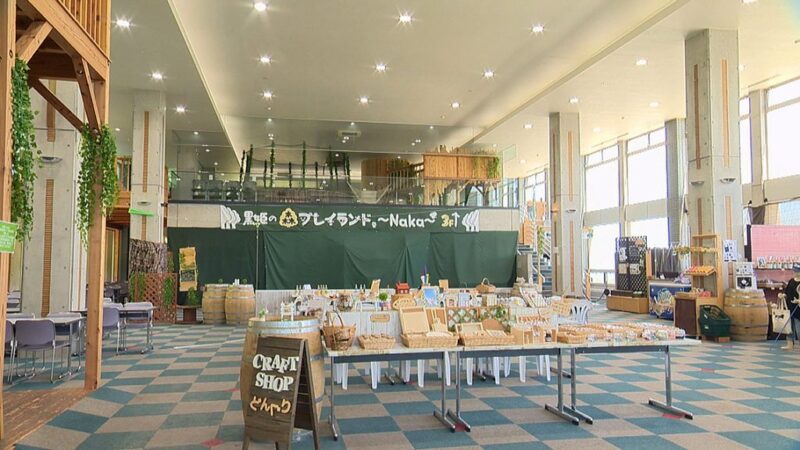 Playland usage fee 30 min.
Children (elementary school age and under) and adults (junior high school age and over) 660 yen
Accompanying set (1 child + 1 adult) 1100 yen (both including tax)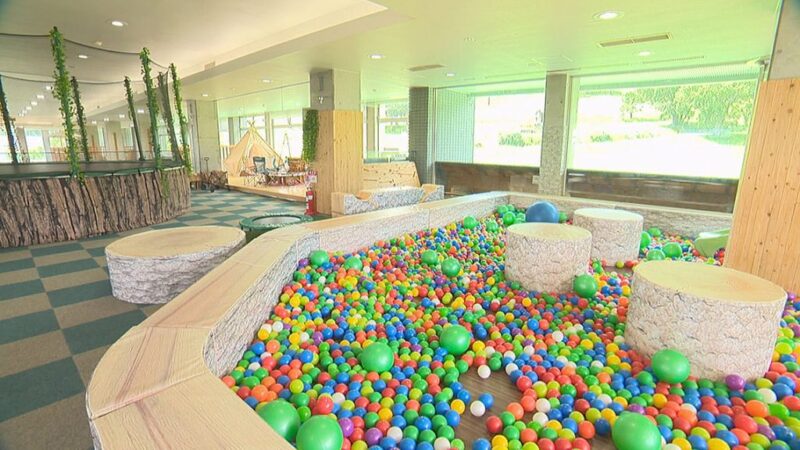 The playland includes a trampoline, ball pool, bouldering, and a make-believe set.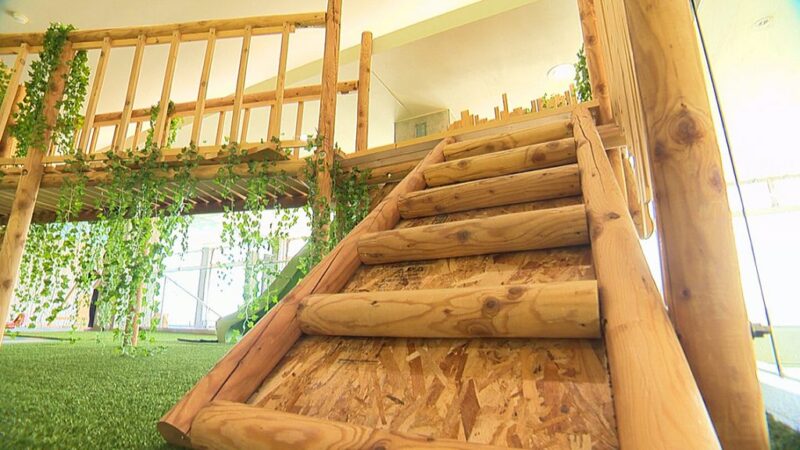 The playground equipment is designed to resemble a real forest and is made of wood. The facility is designed to give visitors the feeling of being in a forest even though it is indoors, allowing them to enjoy a sense of the outdoors.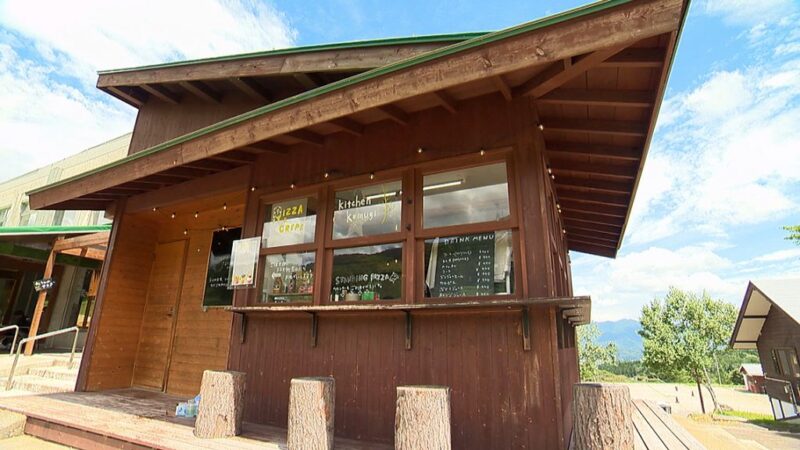 Kitchen Komugi
After a relaxing visit to the flower garden and a fun-filled day at Pets Run and Playland, you can fill up at Kitchen Komugi, a café located inside the facility!
This restaurant carefully bakes each pizza in a pizza oven, and also sells crepes and other sweets and drinks.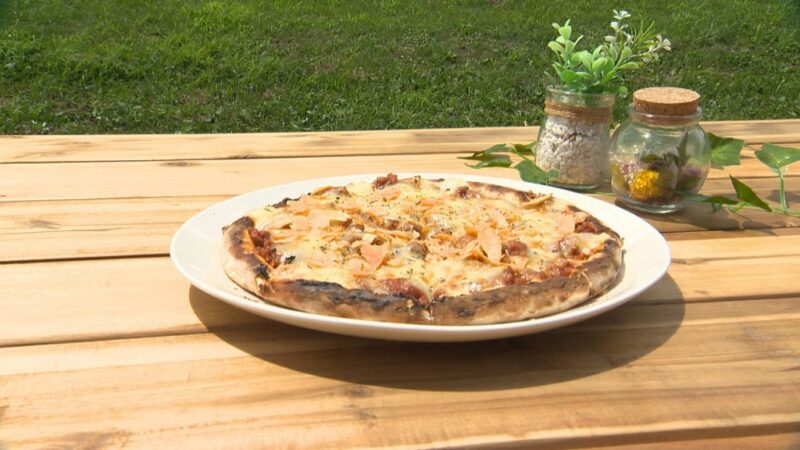 Pizza tacos 1850 yen (tax included)
We recommend these "Pizza Tacos". Grilled in an oven, they are cooked from the top and bottom, resulting in a crispy outside and a fluffy inside. The pizza is topped with a generous portion of taco meat, which is ground meat and beans stewed in tomatoes and flavored with curry.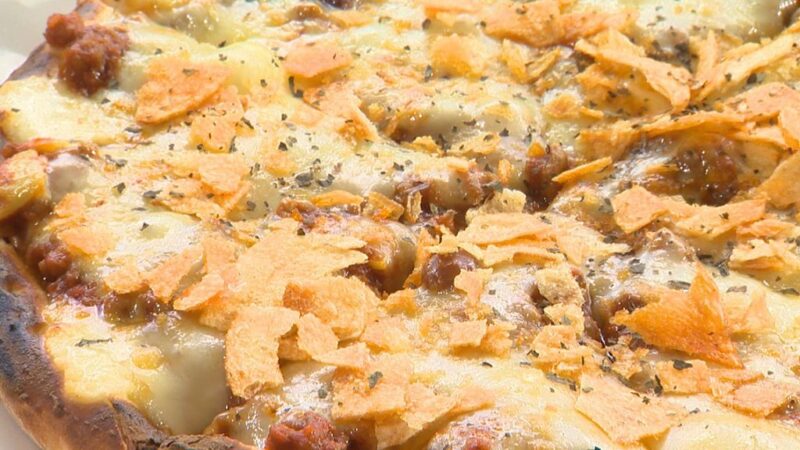 In addition, the snack food "Karamucho" is placed on top of the spicy-flavored taco meat to accentuate its texture and taste.
In addition to food, drinks are also popular.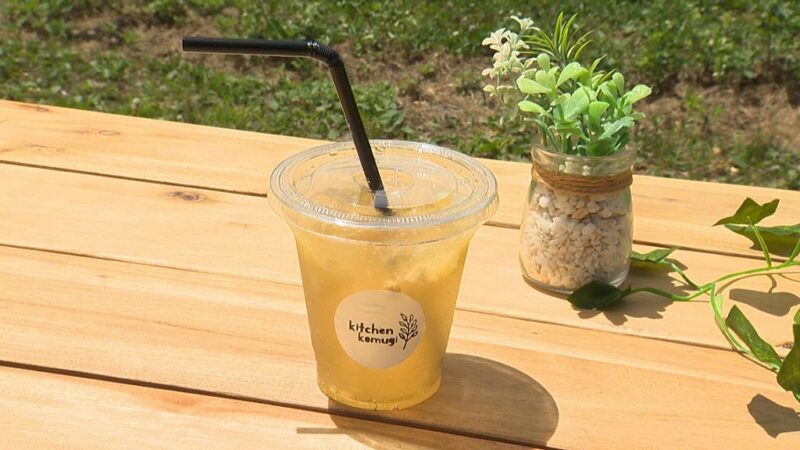 Homemade lemonade 750 yen (tax included)
This is homemade lemonade.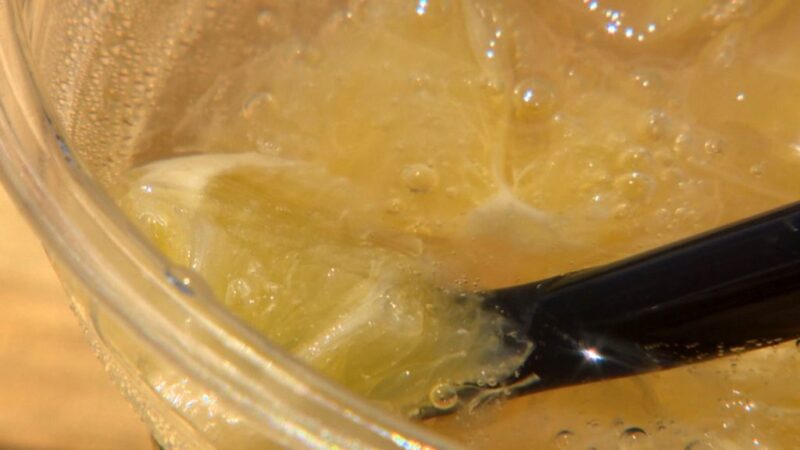 It is homemade from soaking in syrup, and it also contains gurgling fruits.
After playing hard at Playland or Pets Run, you can cool off and relax at this café.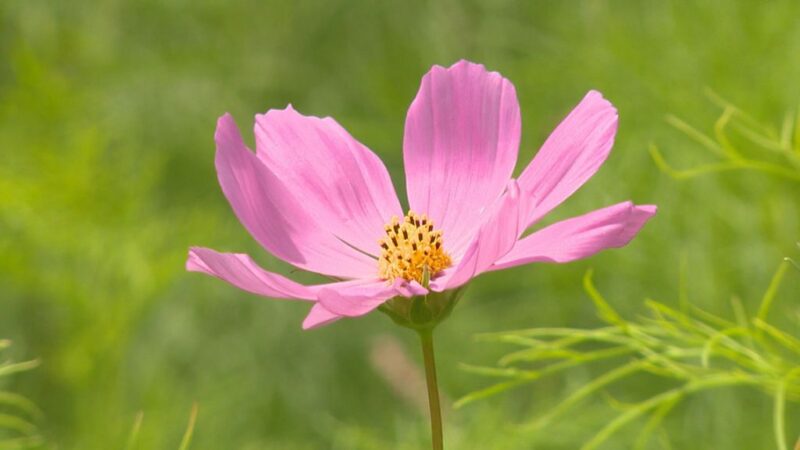 Kurohime Green Garden is looking for official LINE friends. If you add a friend now, you will receive a pair admission fee to the Flower Garden. They will be distributing more special offers in the future, so why not take this opportunity to become a friend? For more information, please check the Kurohime Green Garden website.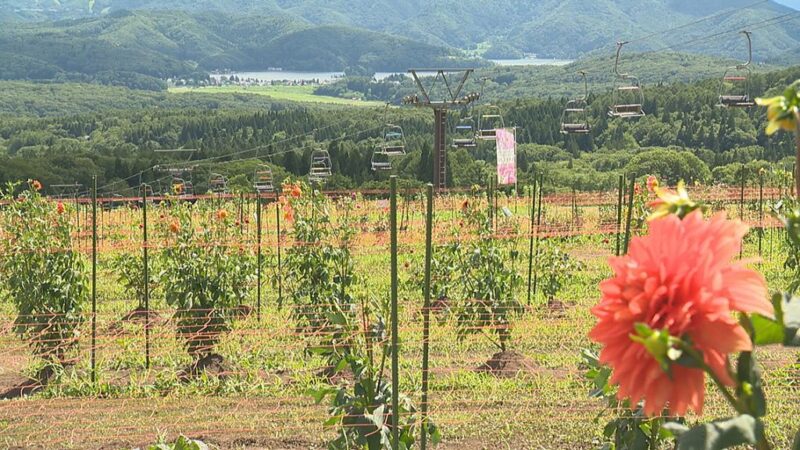 On Saturday, September 30, Yurutto Ninkyu Fest will be held for both families and pets. For more details about the event, please check our Instagram.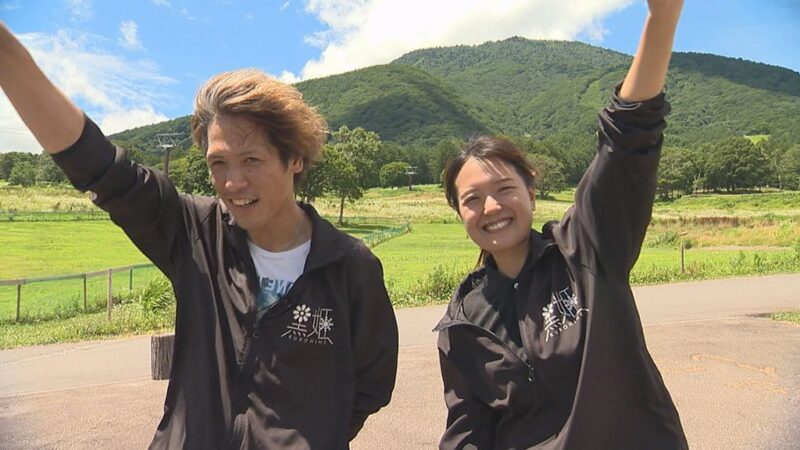 Kengo Shimizu and Erika Shimizu, Manager of the Administration Department
Please come and visit Kurohime Green Garden where there are many fun things to do such as flowers, camping, a pet run for dogs, and a playground for children to enjoy. We look forward to seeing you.
Facility Information
---

Kurohime Green Garden
Address: 3807 Nojiri, Shinano-cho, Nagano Prefecture
■Telephone: TEL026-255-3171
■Business hours: 10:00-16:00
■Closed: Unscheduled holidays
*Confirm details on the official website.
■Homepage:http://kurohime-kogen.co.jp/green/
■Instagram:@kurohime_kogen_snowpark
Kurohime Green Garden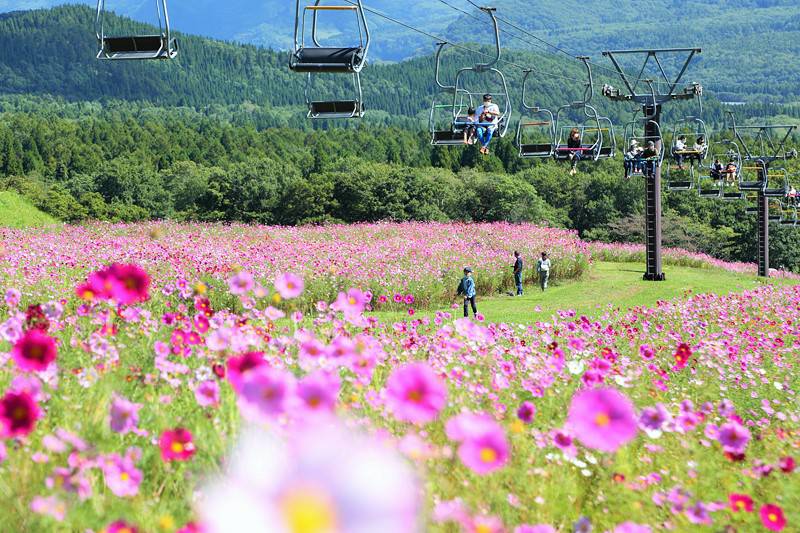 ■Open: 10:00-16:00
■Closed: No regular holidays
*Check the official website for details.
Address: 3807 Nojiri, Shinano Town (Shinano Town), Kamiminuchi-gun, Nagano Prefecture
Tel: TEL026-255-3171
Access: <Car> Approx. 6 minutes from Shinanomachi IC on Joshinetsu Expressway
URL: http://kurohime-kogen.co.jp/green/