"Wako confectionery store" in Kamimachi, Myoko, Niigata Prefecture.  It is a popular Japanese and Western confectionery store that has been running for over 60 years.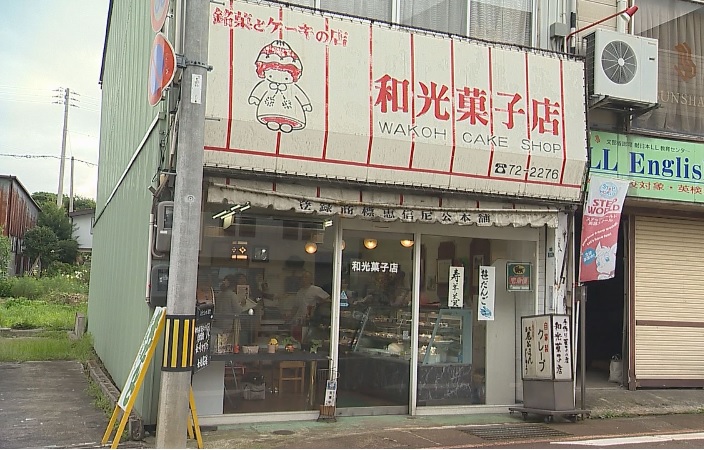 This store is run by a couple who make and sell their own products, and there are always about other 30 kinds of products available.  The store is particularly focused on handmade products. They use local ingredients as much as possible and carefully make their products from scratch.  Only carefully selected ingredients such as locally produced blueberries and mugwort are used.  The owner himself goes to the farmer, and even harvests the crops himself.
Crepes are the speciality of Wako confectionery store.
Crepes (7 types in total) 230 yen (tax included)
Seven types of crepes, including chocolate, blueberry and tea are on sale. The crepes, which have been popular for a long time, have fans in and outside the prefecture, including local elementary school students.
Fresh cream with moderate sweetness.  In addition, homemade jellies and custards with Western liquor added to the secret flavor. All of them looks delicious…but for summer, yogurt is recommended!
Seasonal fruits are contained inside, and the taste is refreshing.  Furthermore, orange juice is added as a hidden taste and an extra scent!  The carefully-crafted thin crepe combined with the smooth cream are addictive.
In addition to the crepe, the store also recommends their latest product: the Myoko blueberry-filled chiffon cake, and also the ever-popular apple pie.
Homemade apple pie 270 yen (tax included)
Among the original sweets made from local ingredients that can only be bought here, the apple pie is popular throughout the year.  Of course, the puff pastry and sweetened apples are homemade.  Instead of putting butter in the dough, they use fermented butter for a richer taste.
The apples used are Kogyoku, which are purchased from the apple garden in Shinshu(Nagano). They have a moderate sweetness and sourness, which goes well with the pie dough.
Lastly, here is another item that is good for a souvenir.
Boucher 140 yen (tax included)
It is an original product made by baking homemade puff pastry, with a type of sweet baked good as a filling.   A wide variety of sweets are also on sale, including products that have won the gold medal at a confectionery
Wako confectionery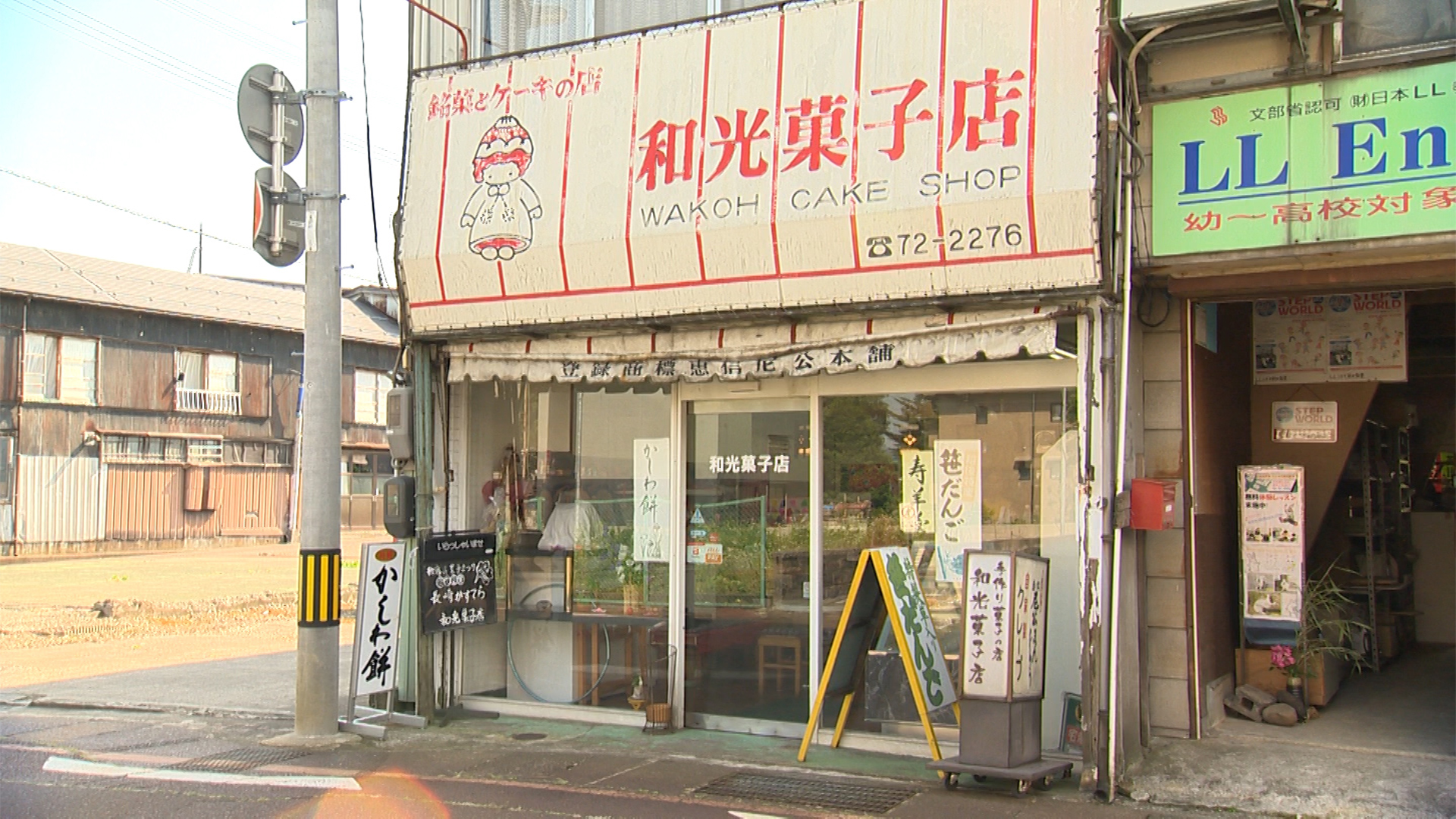 Regular holiday: Sunday
Address: 7-6 Kamimachi, Myoko City, Niigata Prefecture
Tel: 0255-72-2276