May 2023 "GARAGE COFFEE" open
In May, "GARAGE COFFEE," a café converted from a home garage, opened in the rural landscape of Imokawa Shinden, Tokamachi City.
The store is located in a rural area not far from Route 117 and Route 353, and was built in the renovated garage of the home of Akira and Mayumi Oshima, the couple who run the store.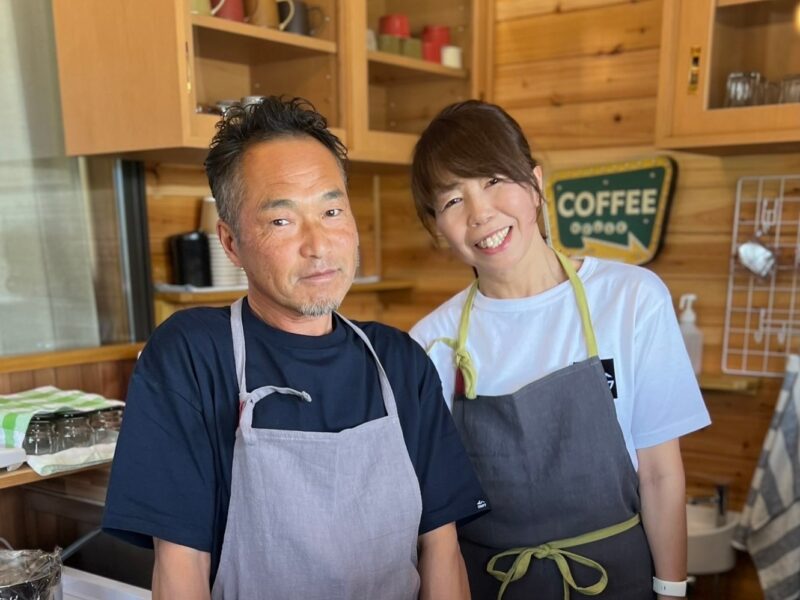 Mayumi's dream had always been to open a café, so she invited her husband, Akira, to make it a reality. Because Akira works as a delivery person and Mayumi works as an esthetician, the café is open only three days a week, from Saturday to Monday.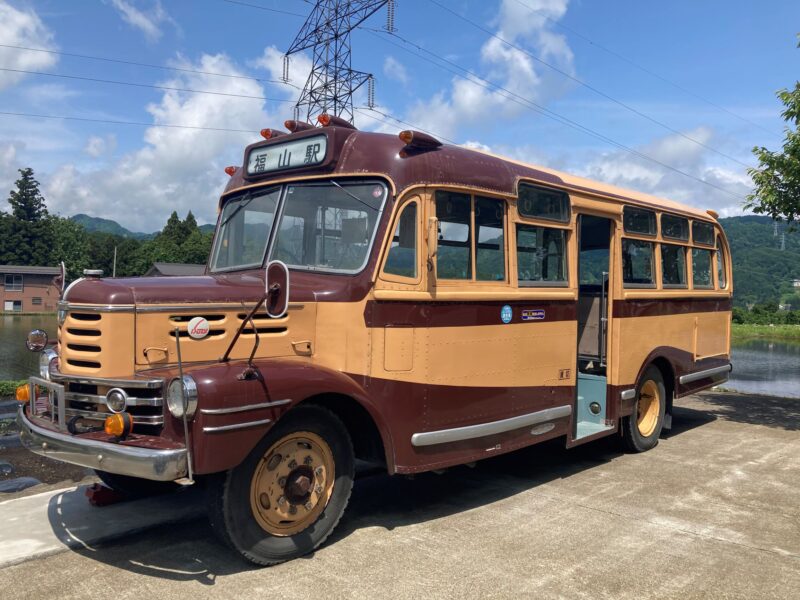 In the parking lot next to the store is a retro bonnet bus that actually ran in Echigo-Yuzawa, which marks the location of the store.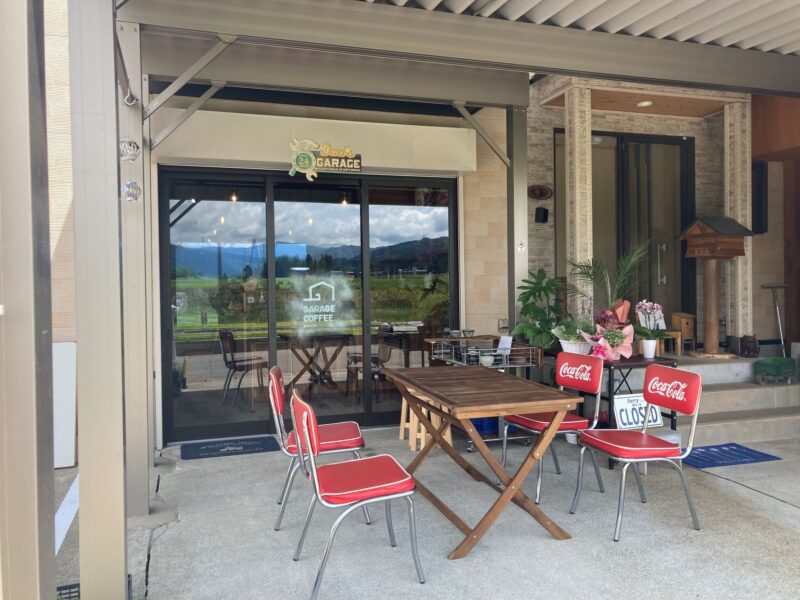 The store was renovated from a garage that previously housed large motorcycles. The counter and flooring were redone to café specifications to create an American vintage-style store.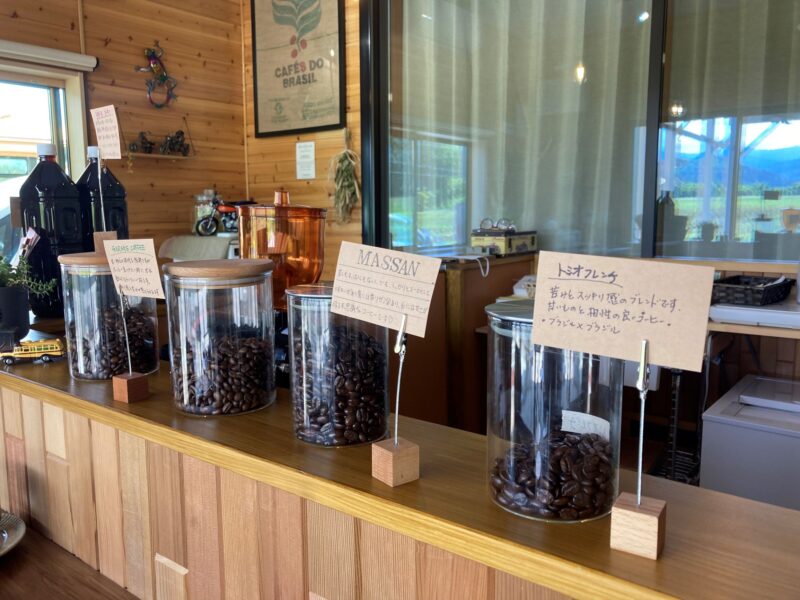 There are only five seats at the counter, but tables near the entrance can be used as seating, or drinks can be taken out and enjoyed in the bonnet bus.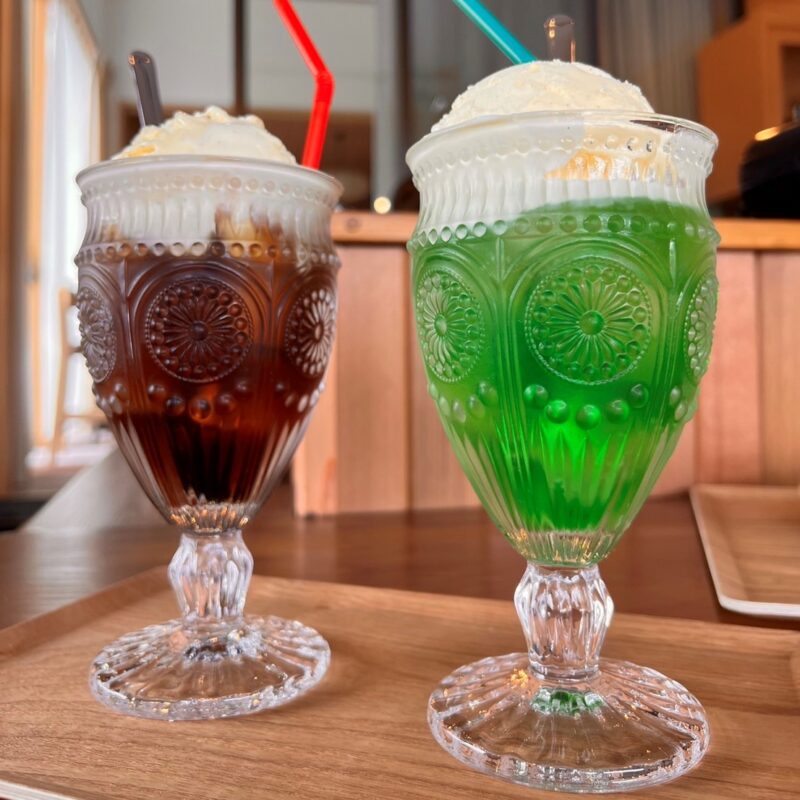 Coffee float, cream soda 550 yen each (tax included)
Here you will find four types of blended coffee, café lattes, juices, cream sodas, floats, and other drinks, as well as sweets such as hot sandwiches, waffles, and chiffon cakes. Coffee is ground to order, so you can enjoy its fresh flavor.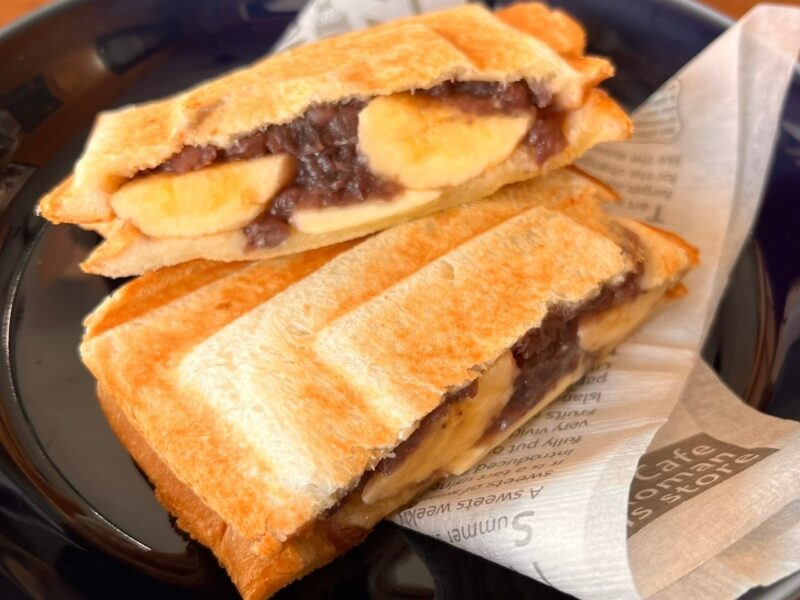 Hot Sandwich Anbata Banana 550 yen (tax included)
Our recommendation is the hot sandwich. This hot sandwich is a hearty combination of the classic combination of butter and red bean paste with banana. In addition to these hot sandwiches, we also offer a hot sandwich that changes monthly.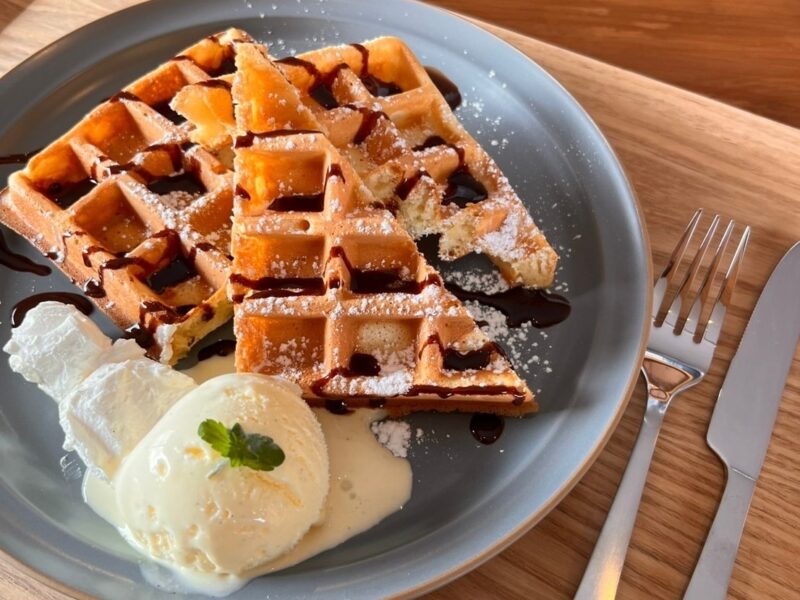 Waffle with ice cream 550 yen (tax included)
Also popular are the warm waffles, which are crispy on the outside and fluffy on the inside, served with cold ice cream, and the fluffy chiffon cakes.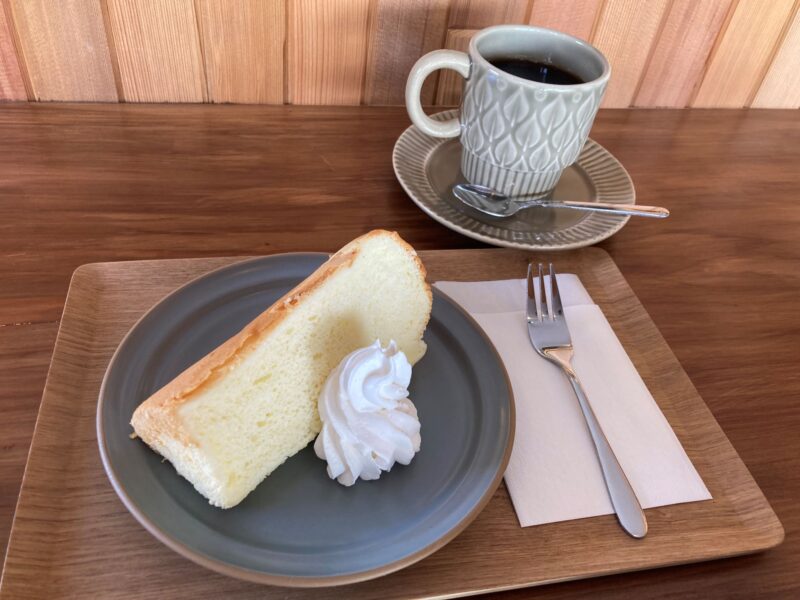 Chiffon cake 350 yen (tax included) / Blended coffee from 450 yen each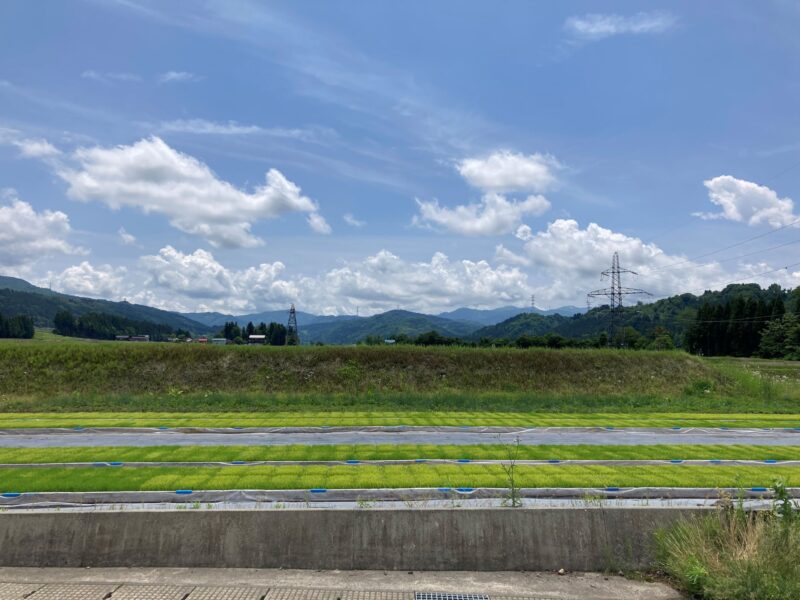 A view of the countryside from inside the restaurant
Mayumi Oshima
Our restaurant is located in the countryside. There are few cars passing by, so we hope that you will spend some time here and take in the scenery. We hope that motorcycle riders and campers will stop by as well, as we are close to a campground. Please come with your retro bonnet buses in sight."
Store Information
---
GARAGE・COFFEE
■Address: 872 Imokawa Shinden, Tokamachi City
■Phone: TEL.025-763-3224
■Open: Saturday, Sunday, Monday 10:00-17:00
■Parking space: 3 cars (in addition, motorcycles can also be parked)
■Instagram:@ooshima_garage
GARAGE・COFFEE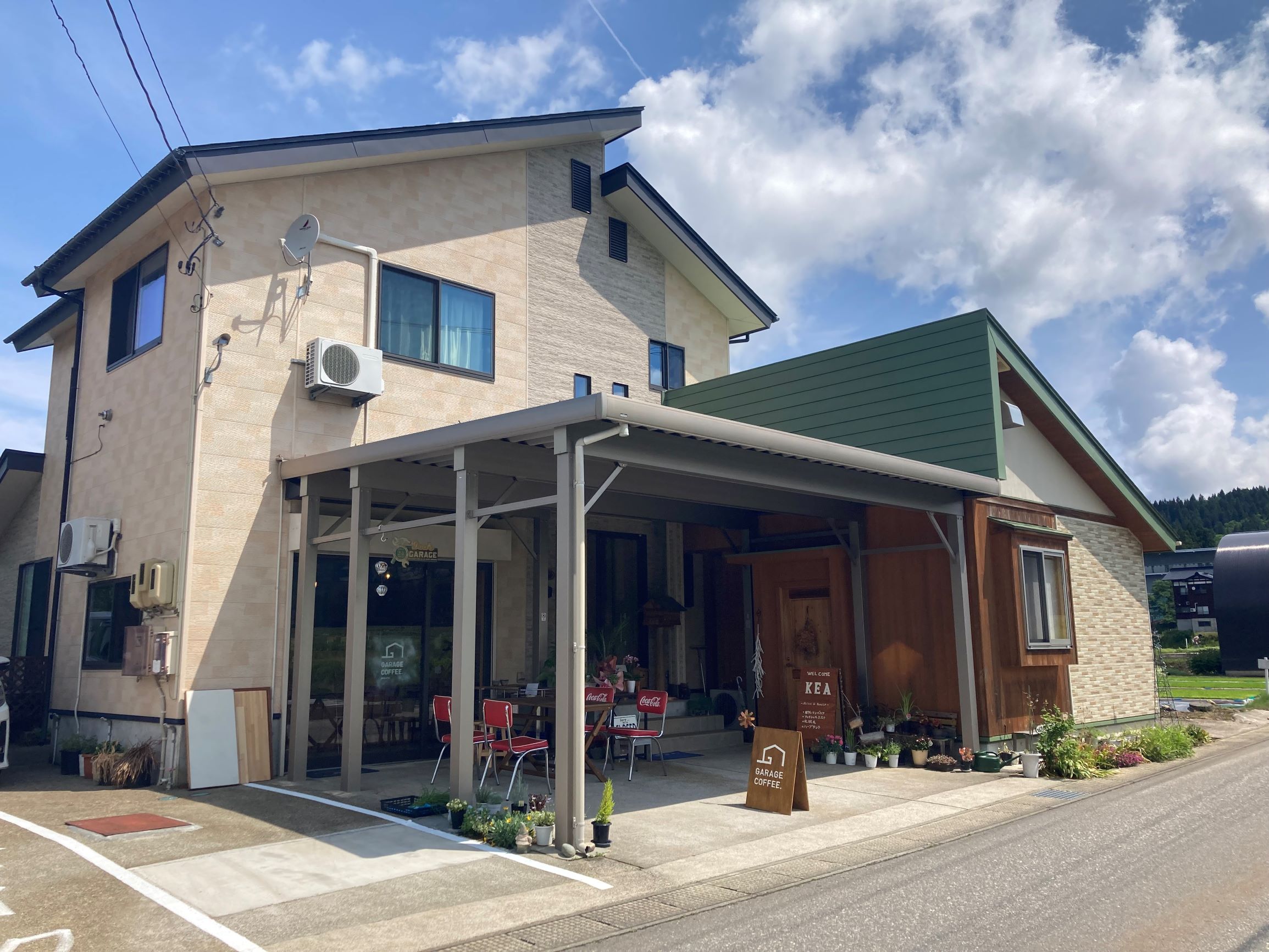 ■Open: Saturday, Sunday, Monday 10:00-17:00 ■Instagram:@ooshima_garage ■Parking space: 3 cars (in addition, motorcycles can also be parked)
Address: 873 Imokawa Shinden, Tokamachi-shi
Tel: 025-763-3224
Access: <Car> 22 minutes from Tokamachi Station via Route 117