I photographed "Moonbow," a rainbow that appears in the moonlight at night, at Naena Falls over Sekigawa River, which flows through Suginosawa, Myoko City, on the border between Niigata and Nagano Prefectures.
Moonbows are rainbows that appear in the moonlight. Moonbows can also be photographed at Naenadaki Falls, one of the 100 best waterfalls in Japan, if the conditions are right.
The day I took this picture was May 4, two days before the full moon. Although it was difficult to see with the naked eye, depending on the position and angle, I was able to capture it on video with my single-lens reflex camera.
According to the photographer, he took the photo between 8:00 p.m. and 9:00 p.m. when the valley was illuminated by moonlight. The shutter speed of the camera was reduced and the ISO sensitivity was increased.
On this day, several photographers were taking pictures of Moonbow.
According to the Myoko Tourist Bureau, the pathway to Nana Waterfall is open to visitors at night, but it is very dark, so please watch your step and be careful of your own safety at your own risk.
Related Articles
【MOVIE】Making a big impression!100 waterfalls in Japan "Naena Waterfall"
Naena Waterfall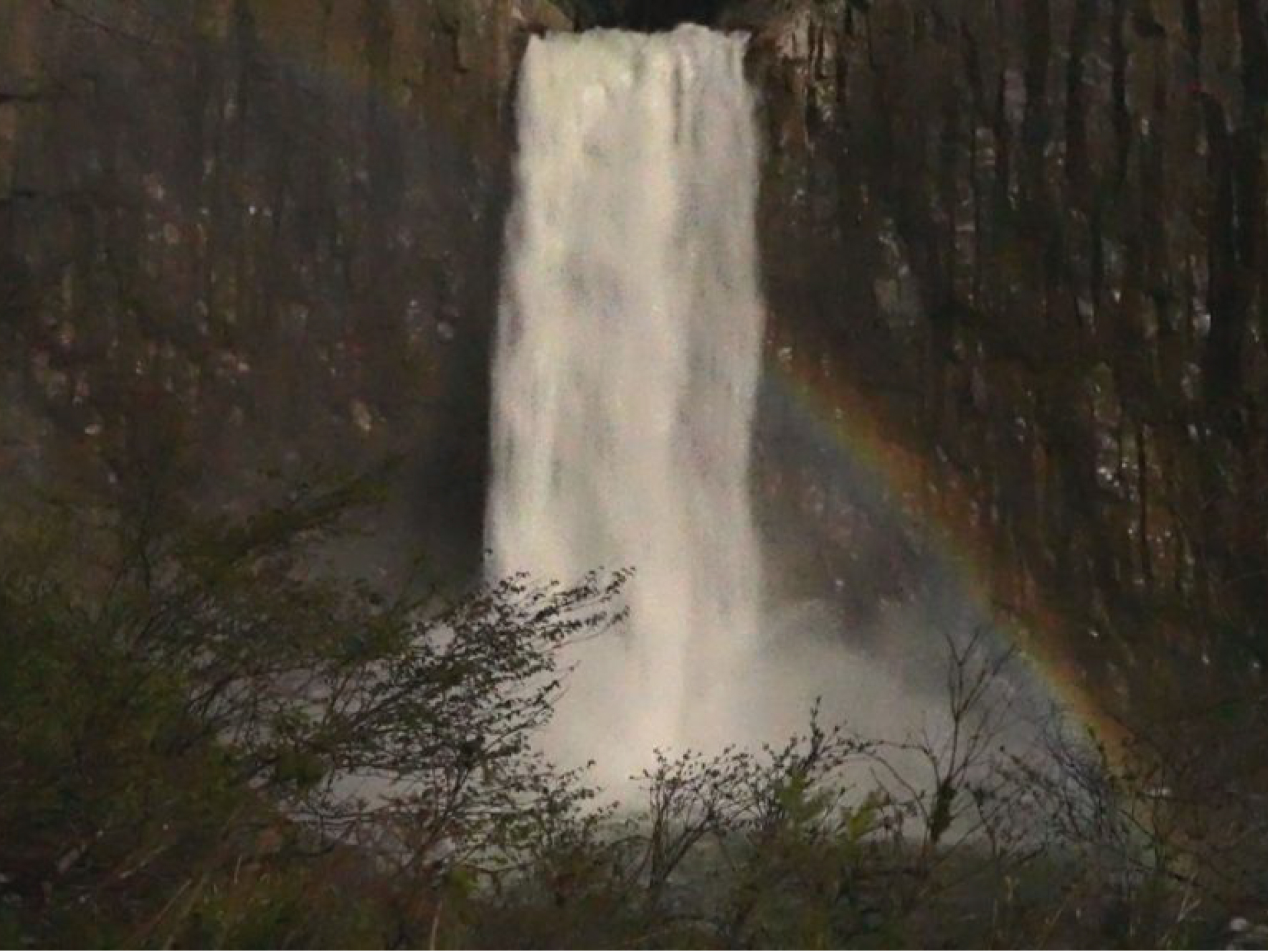 Address:
Tel: Myoko Tourist Bureau ℡0255-86-3911(09:00~18:00まで)
Access: <Railway> 20 minutes by bus from Myoko Kogen Station on the Echigo Tokimeki Railway. <Car> 15 minutes by car from the Myoko Plateau IC on the Joshinetsu Expressway.