15th anniversary of opening of business Free admission this year!
Illuminations are starting to light up at APA Resort Joetsu Myoko in Myoko City, Niigata Prefecture. APA Resort Joetsu Myoko is famous for its illuminations that illuminate the summer night sky. Although the scale is shrinking this season, you can watch the admission free for the 15th anniversary of the opening of the APA Resort.
At the venue, along with the healing light of about 200,000 bulbs, projection mapping, etc. illuminate the night sky, creating a fantastic landscape.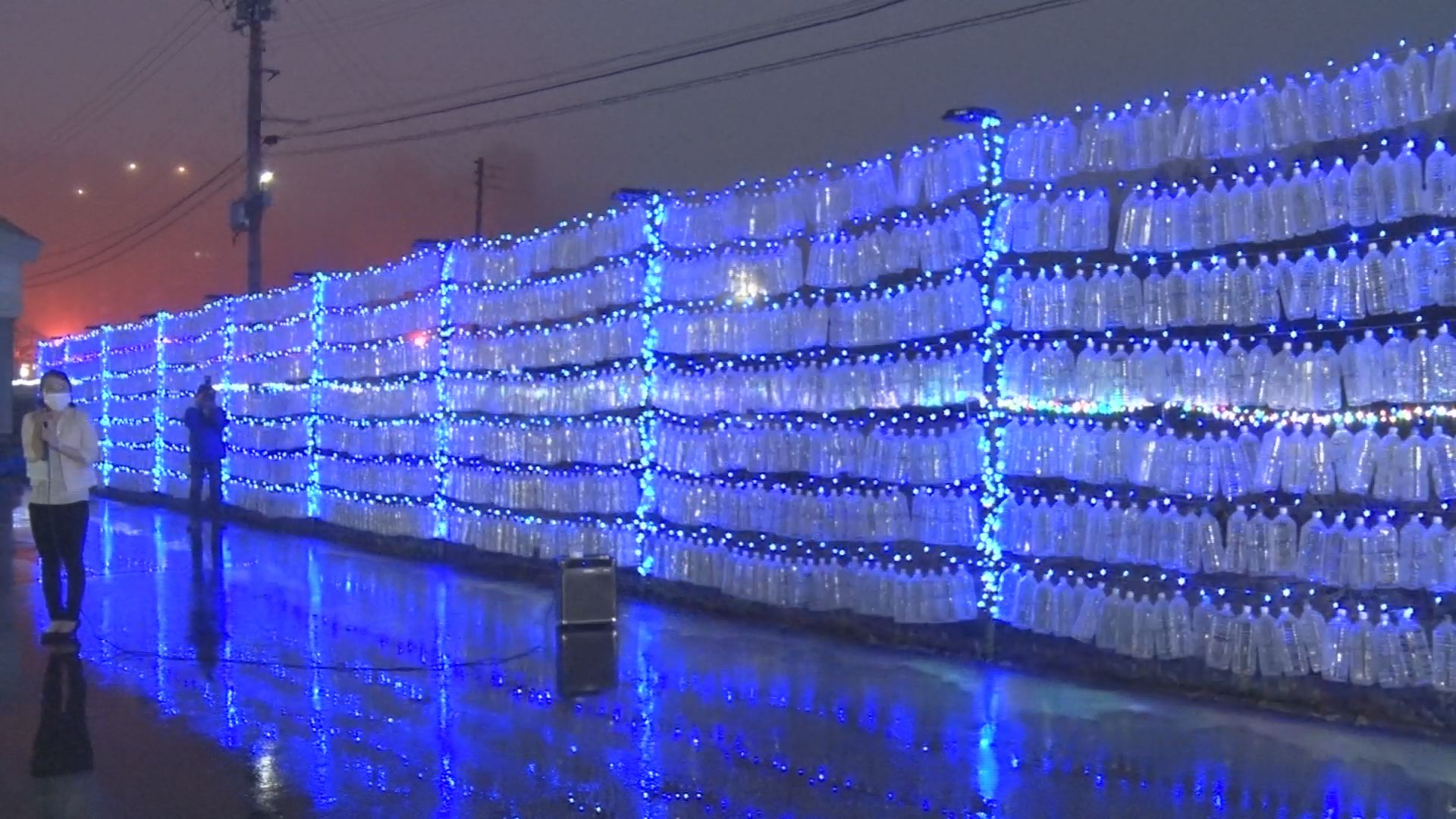 At the same time, in the corner of the venue, an event has started to illuminate 2,000 plastic bottles with blue light in order to thank the medical personnel who are struggling to deal with the new coronavirus infection.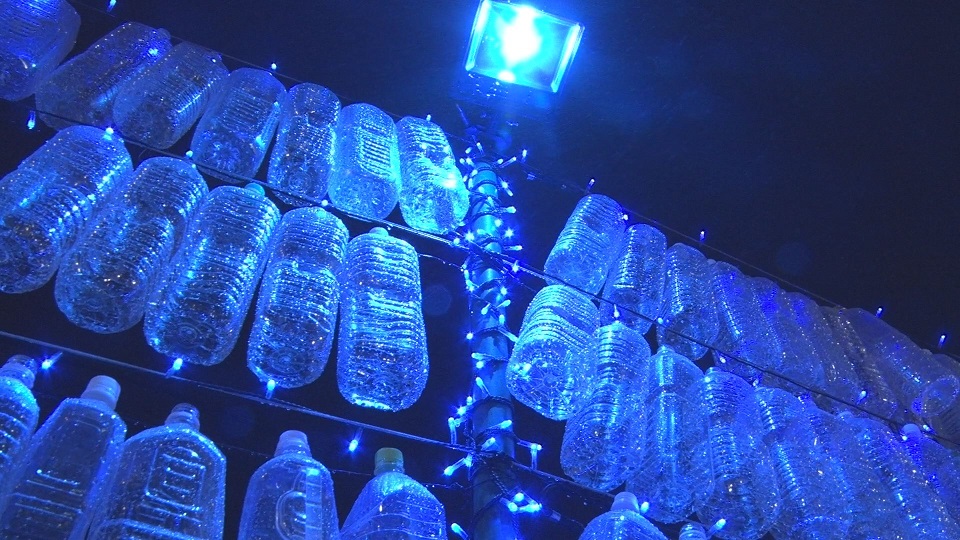 This was planned by the Myoko Junior Chamber as "Blue Light Up". There are 2,000 plastic bottles illuminated in blue. Each book contains a message written by elementary and junior high school students such as Myoko City, thanking doctors and nurses.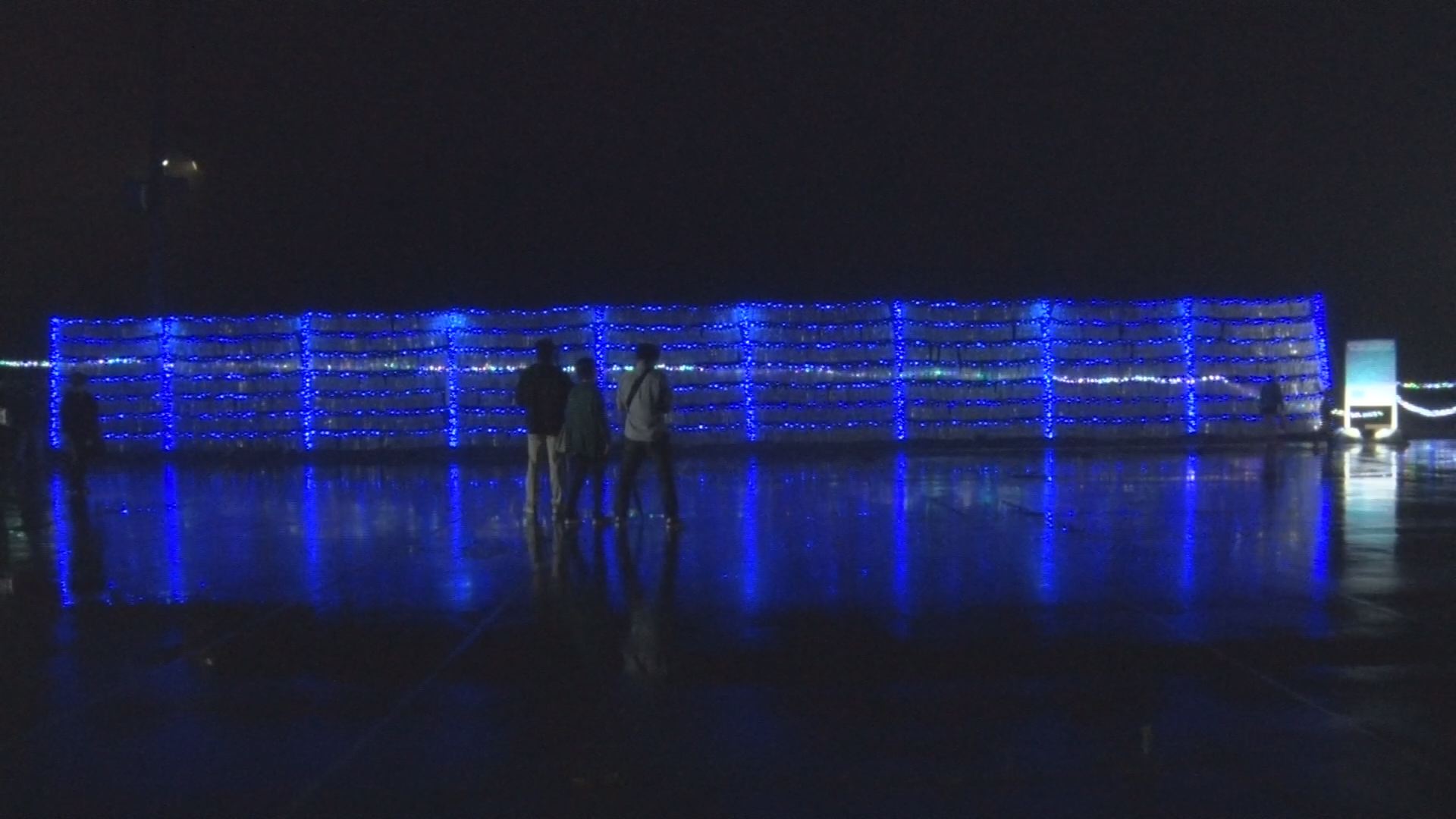 The curtain of PET bottles is installed on the tennis court of APA Resort Joetsu Myoko, and the size is 25m wide and 3m high.
The lights are free to enter and will be open daily from 6pm to 11pm until September 30th. From October, only the light-up of APA Resort Joetsu Myoko will be done, and it will be held every day from 5 pm to 10 pm throughout November.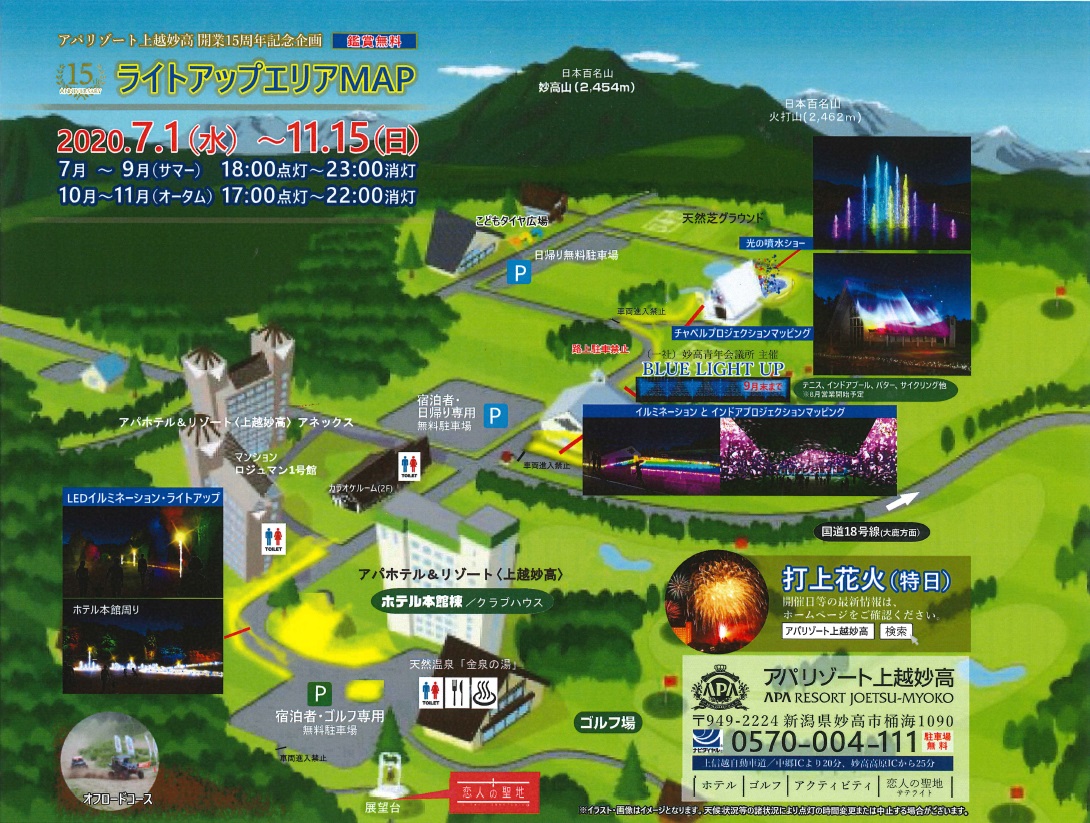 In addition, the "Uchiage Fireworks" praying for the epidemics to disappear is scheduled to be completed on the following dates.
Sunday, July 19th, Saturday, August 8th, Sunday, August 9th, Thursday, August 13th, Friday, August 14th, Saturday, August 15th, September
Saturday 19th, Sunday 20th September, Monday 21st September, Saturday 24th October, Saturday 31st October, Wednesday 14th November.
For details, please visit our website.
Apa Resort Joetsu Myoko