The sea, hot springs, sunsets and seaperch (Nodoguro) are waiting for you!
The "Hamanasu Seaperch Plan" will be available at Marine Hotel Hamanasu in Kakizaki-Ward, Joetsu City, Niigata Prefecture from Wednesday, July 1st!
Marine Hotel Hamanasu is an accommodation facility with an ocean view that spreads out across the Sea of Japan. Why don't you enjoy the luxurious food, as well as gaze across the Sea of Japan from the onsen?
"Hamanasu Seaperch Plan" has all sorts of delicacies including local kubiki beef steak, seasonal dishes with snow crab and fatty seaperch.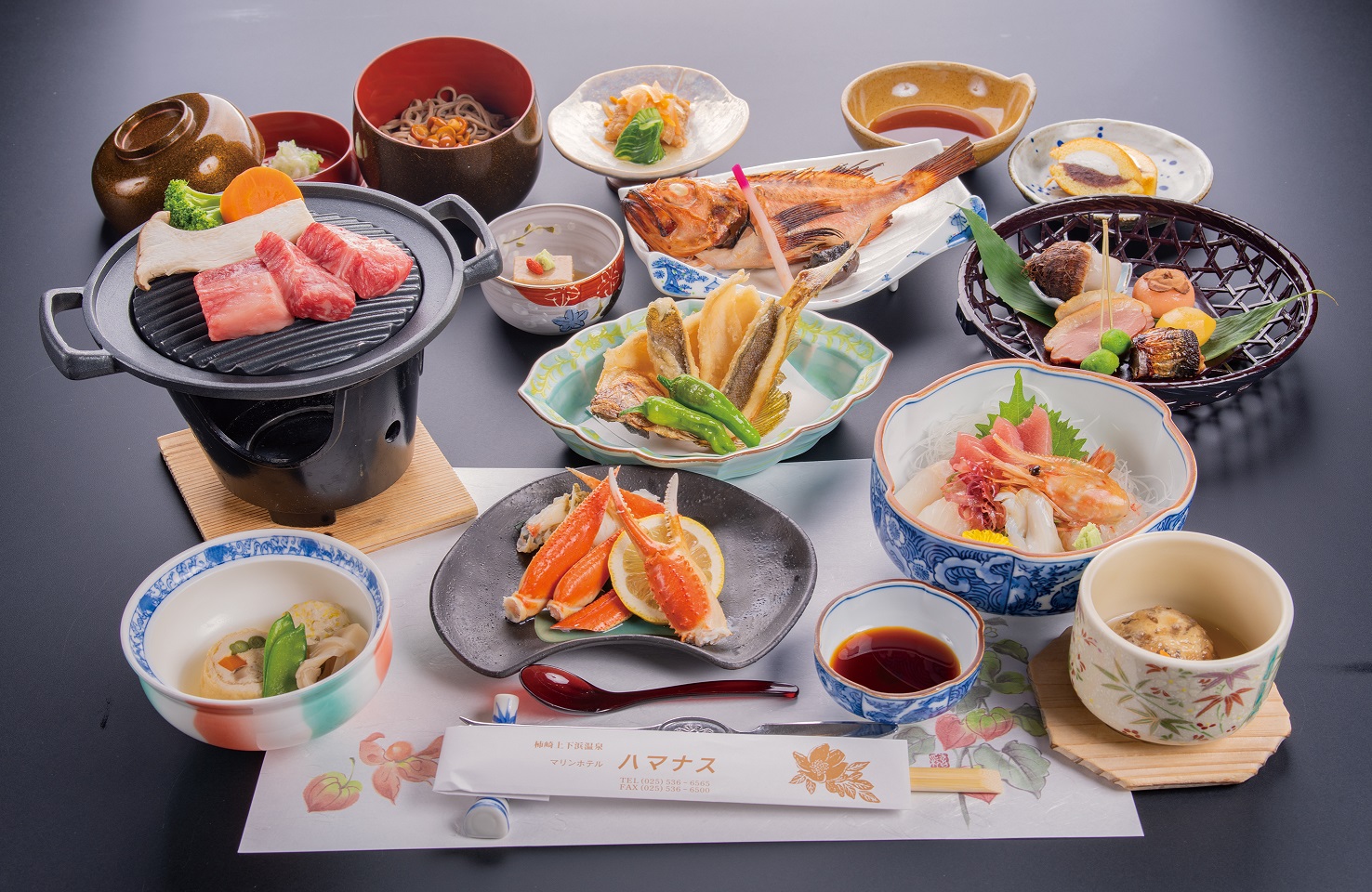 Accommodation charges will be offered with a 30% discount during both the peak and off-peak seasons. However, a bath tax and seating charge will be added, depending on the room type and the number of guests.
<Off-peak season: July 1st to July 16th, August 23rd to August 31st>
Regular rate 13,100 yen ⇒ 9,170 yen (excluding tax)
<Peak season: July 17-August 22>
Regular fee 15,100 yen ⇒ 10,570 yen (excluding tax)
※ 30% off for children under elementary school age (regular price 6,500 yen ⇒ 30% off 4,550 yen)
Please enjoy the seaperch, hot springs, the beautiful Sea of Japan and the sunset with your family.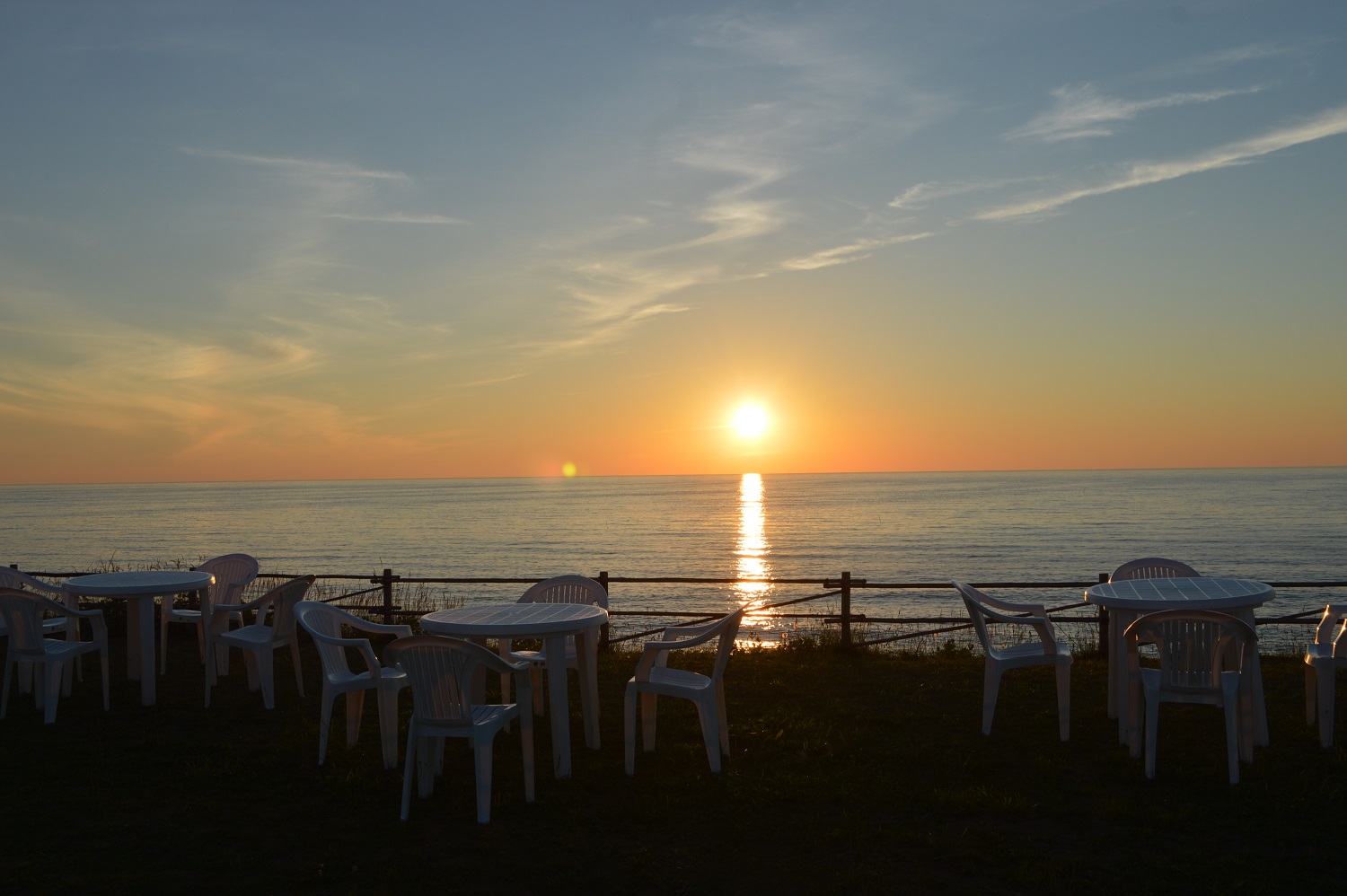 This plan is a plan of the "Joetsu City Stay and Support Campaign" that began after the prefectural border travel restrictions were lifted. Up to a 30% discount is available per person per night when staying in a facility in Joetsu City, regardless of your prefecture of origin.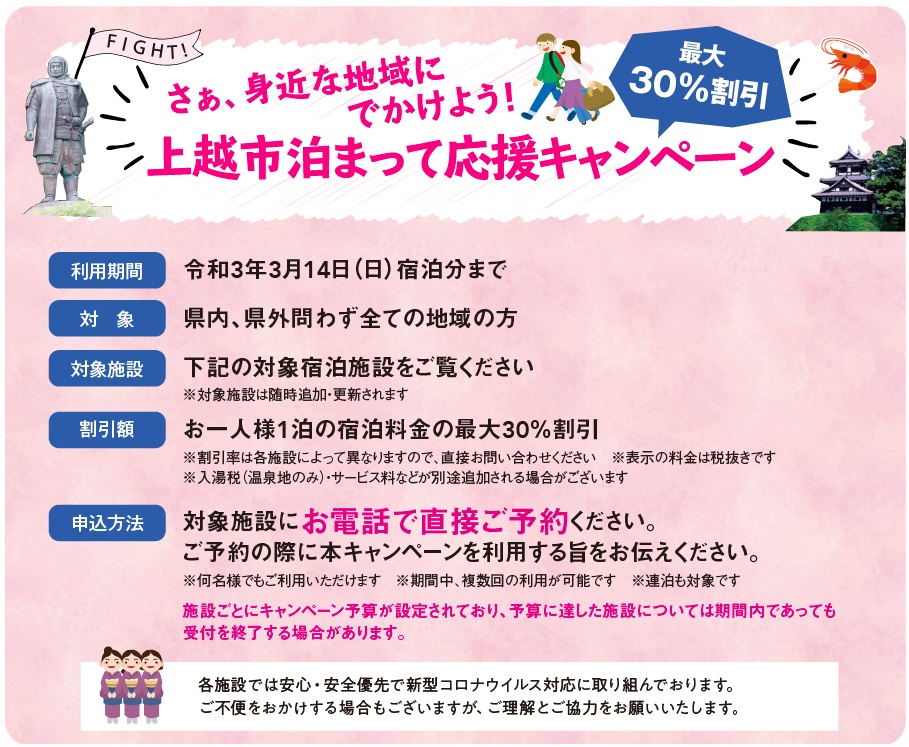 Related article ⇒ Joetsu City Accommodation Support Campaign