Singer Kohmie Hirose held a free live concert at Akakura Kanko Resort ski resort in Myoko City, Niigata Prefecture, on Thursday, March 23, and sang familiar songs in front of about 2,000 people.
This live concert was held by the New Akakura Tourist Association, following last year's event, in an effort to create a lively atmosphere after the Corona recession.
At 4:30 p.m., Ms. Kohmie Hirose appeared on a snowmobile.
They performed five well-known songs in front of about 2,000 people in the parking lot by the slopes.
When asked what he likes about Akakura, Hirose replied, "The hot springs! The water is so nice that I want to stay in it forever. I want to stay in the hot spring. I'm going to go in again later today. And the food is delicious! The food is delicious!
From Myoko 
'They sang songs that everyone knew. Some of the songs were familiar, so it was fun."
The view was great. Speaking of the slopes, it's Kamie Hirose!
From Kashiwazaki
"Dire Again was great. Perfect for the slopes.
From Nagano
Great. I got power just by watching. The singing was good. Great location, great stage."
Akakura Kanko Resort Ski Area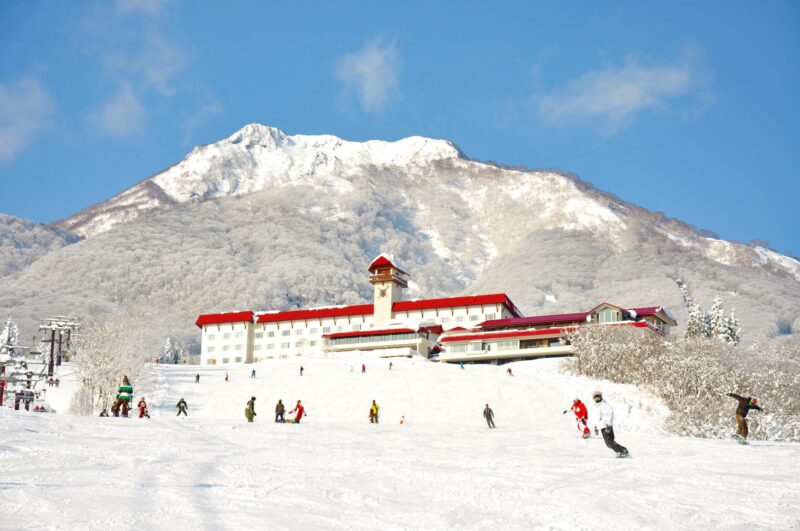 Address:
Tel: 0255-87-2503
Access: <Car> Approx. 8 minutes from Myoko-Kogen IC on Joshinetsu Expressway
URL: https://akr-ski.com/