Small but fully equipped You can even ski at night! December 21 – March 27 (tentative)
Tokamachi City-managed ski resort is a 3-minute drive from Matsudai Station on the Hokuhoku Line.Although it is a small ski resort, it is equipped with two lifts and three runs, as well as a kids' park, a dedicated snowboarders' park, and night skiing.
Three courses are offered for both beginners and advanced students (60% beginner, 20% intermediate, and 20% advanced).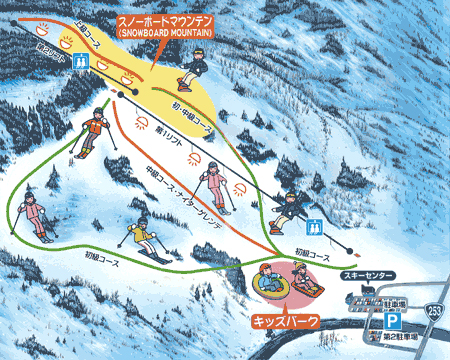 From the official website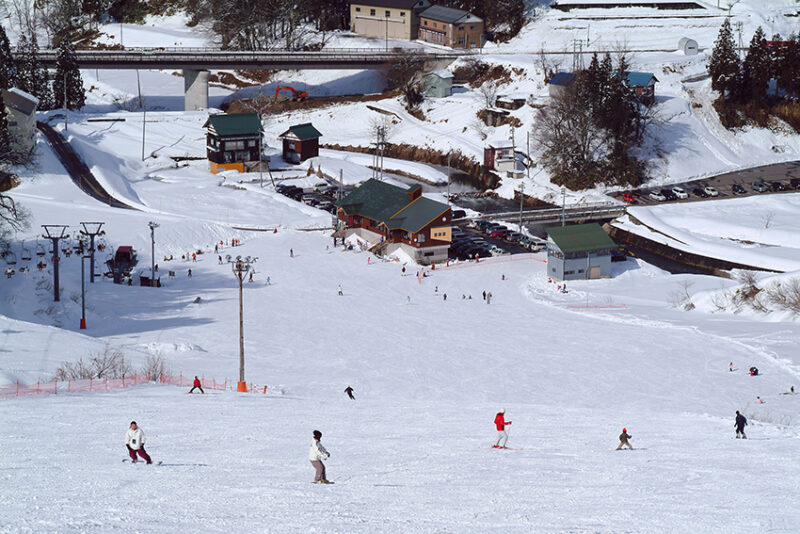 The "Forest Course," with its gentle slopes, is recommended for beginners and families with children.The intermediate course is a wide, north-facing slope that is ideal for practicing and improving technique.
At the top of the mountain, exiting the second lift top station, there is a dynamic advanced course where you can ski while enjoying the panoramic view of the great nature.The smooth powdery snow and good snow quality are appreciated not only by skiers but also by snowboarders.
This ski resort is also open for night skiing.The intermediate course, which will be a night course, means that the course is well maintained in the morning and evening.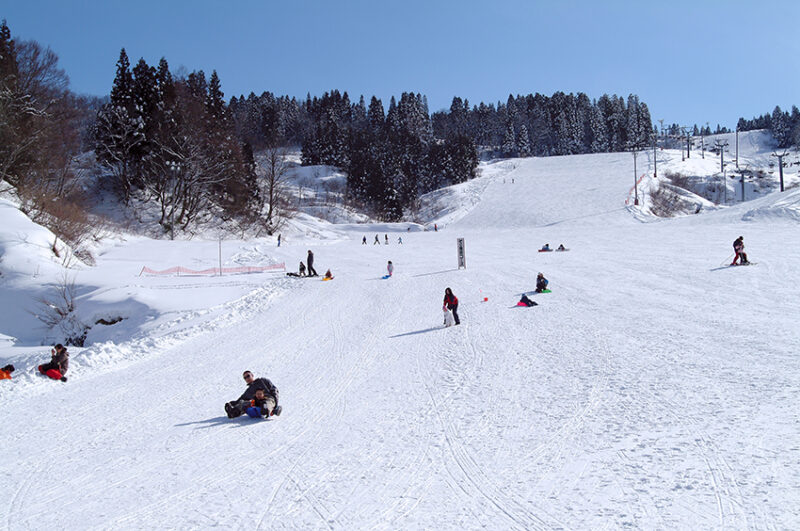 Dedicated sledding course in the Kid's Park
In addition, there is a "Kids Park," an area dedicated to children where they can play in peace, and a "Snowboard Mountain (Park)," dedicated to snowboarding and equipped with two table tops of various sizes, rails, boxes, and other items, making it a slope that meets a variety of needs and is much appreciated.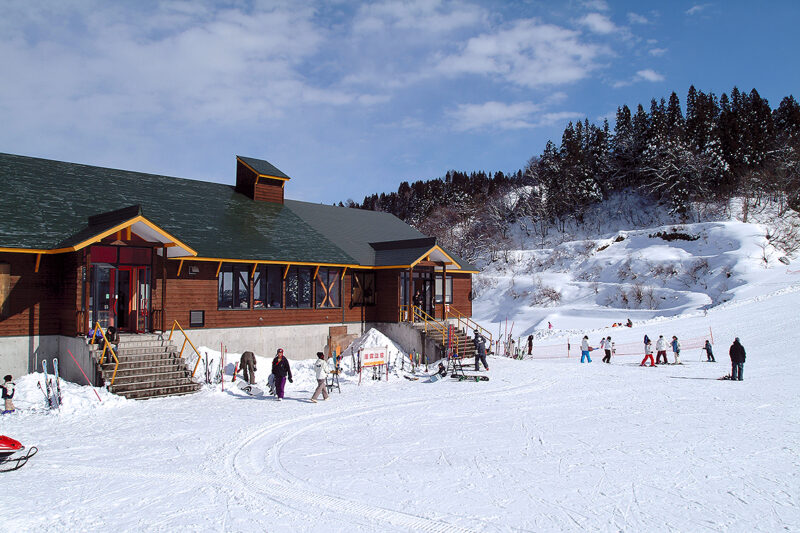 There are also several one-day bathing facilities near the ski resort, such as "Matsudai Shibatoge Onsen Unkai" and Matsunoyama Onsen Town, where you can wash off your sweat after skiing and heal your tired body.
Data



■Address: 5265 Matsudai, Tokamachi-shi, Niigata
■Operating period: Saturday, December 17, 2022 – Monday, March 27, 2023
■営業時間:9:00~20:45
■Fees: Lift 1-day pass / 2,500 yen Half-day pass / 1,800 yen Night skiing pass / 1,000 yen
■Rental fee: Rental skis (complete set) 1 day / 2,500 yen Rental board (complete set) 1 day / 3,300 yen
Tokamachi City Matsudai Family Ski Resort