We want to establish beer culture in Joetsu, the city of fermentation!
A craft beer brewery by an Italian restaurant chef has opened in Teramachi 3-chome, Joetsu City, Niigata Prefecture, selling beer by weight on weekends only.
It is run by Hodaka Yokoi, chef at the Italian restaurant "Trattoria La Pentraccia" in Shimomonzen, Joetsu City.
He spent six months learning the basics of brewing and started making craft beer on his own in an effort to bring the craft beer popular in Italy to Joetsu, a town known for its fermentation.
 Mr. Yokoi
I think it would be fun to make beer the same way we make food. We could express the local goodness by using local ingredients from scratch.

The brewery produces three craft beers that pair well with Italian cuisine.
Characterized by a citrus aroma and a gentle, full-bodied taste
「Grape Ale」
 Refreshing, fruity aroma and creamy, fine-grained foam
「Grano Ale」
Made with roasted chestnuts from Miyazawa Chestnut Farm in Sanwa Ward.
Aromatic, fragrant and slightly sweet black beer「Marrone」
Mr. Yokoi
I know some people don't like beer because it's bitter, but this is a beer that even those people can drink, a beer that goes well with food, so I hope people will bring it into their homes and enjoy it.
The store sells beer by weight in special bottles, not in bottles, so that customers can enjoy beer in its fresh state. To purchase beer, customers first buy a 1-liter or 500-milliliter bottle and then buy the beer they ordered in 1-milliliter increments in any quantity they desire. The bottles can be used repeatedly by washing and bringing them with you.
 Mr. Yokoi.
We just started, so we need to refine our existing products. Chestnut beer is only available during this season. Next time, I hope to develop something that can be enjoyed in the summer as well.
They plan to offer it at the Italian restaurant Trattoria La Pentraccia in the future.
Craft Brewery Terra is open every Friday, Saturday, Sunday, and holidays from noon to 4 pm.
Craft Beer Brewery TERRA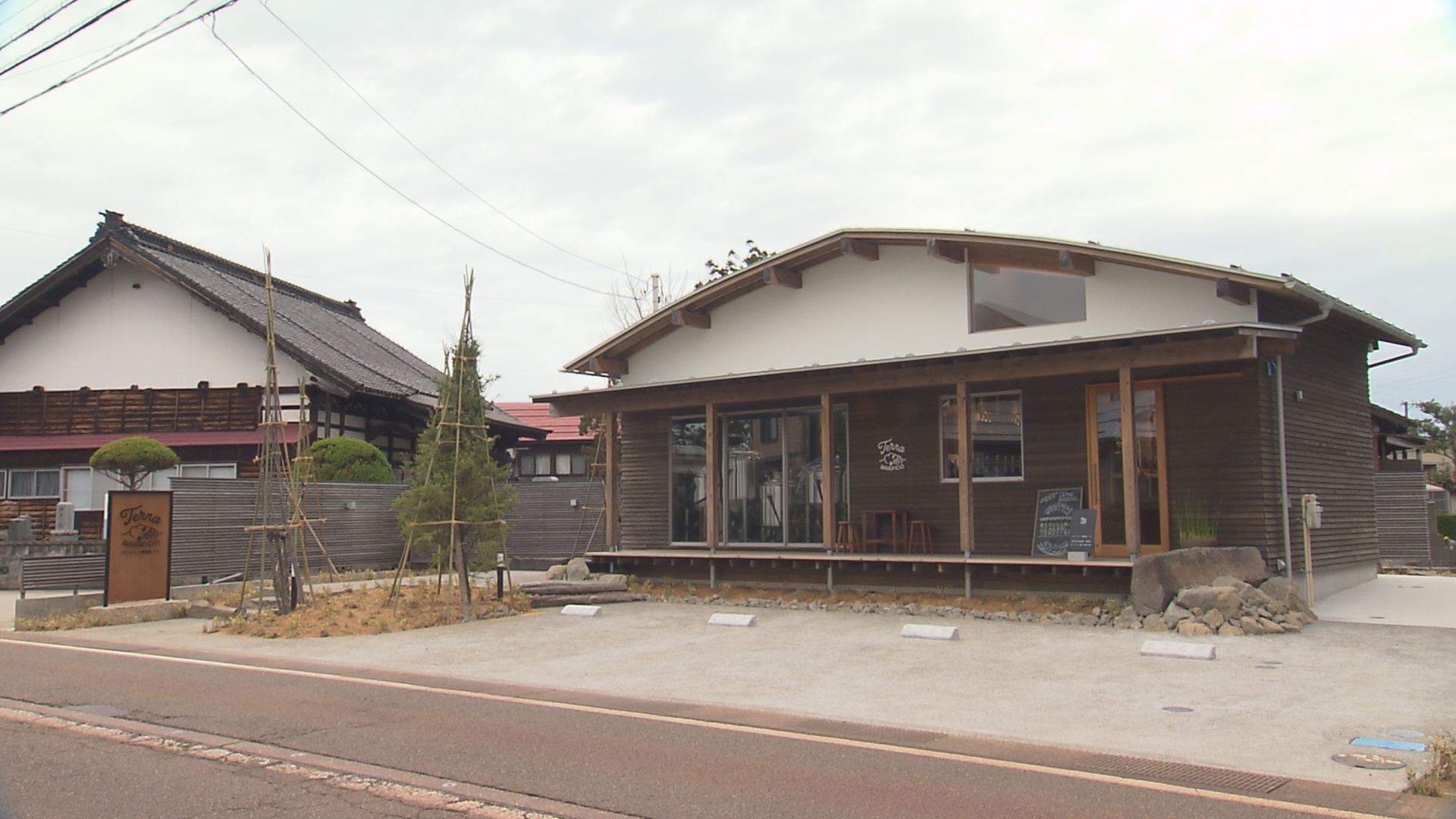 ■Open days: Friday, Saturday, Sunday, and holidays only ■Hours of operation: Noon - 4:00 p.m.