Enjoy the seven changes!
Photographer: June 16, 2020
The hydrangea that colors the rainy season has begun to color around the Shozenji Dam in Joetsu City, and it is likely to be in full bloom next week.
Approximately 2,500 hydrangea plants are planted around the Shozenji Dam, which is a popular spot visited by many people every year during the rainy season. This year, it will gradually begin to color from last week, and it will be in full bloom soon.
Hydrangea is made by local residents, the "Shozenji Hydrangea Society," which takes care of weeding and pruning. Since there was less snow damage this year, we expect that we will see more beautiful flowers than usual.
At the beginning of blooming flowers are mainly blue, but now the number of pinks is gradually increasing, which means that you can enjoy colorful flowers later this month.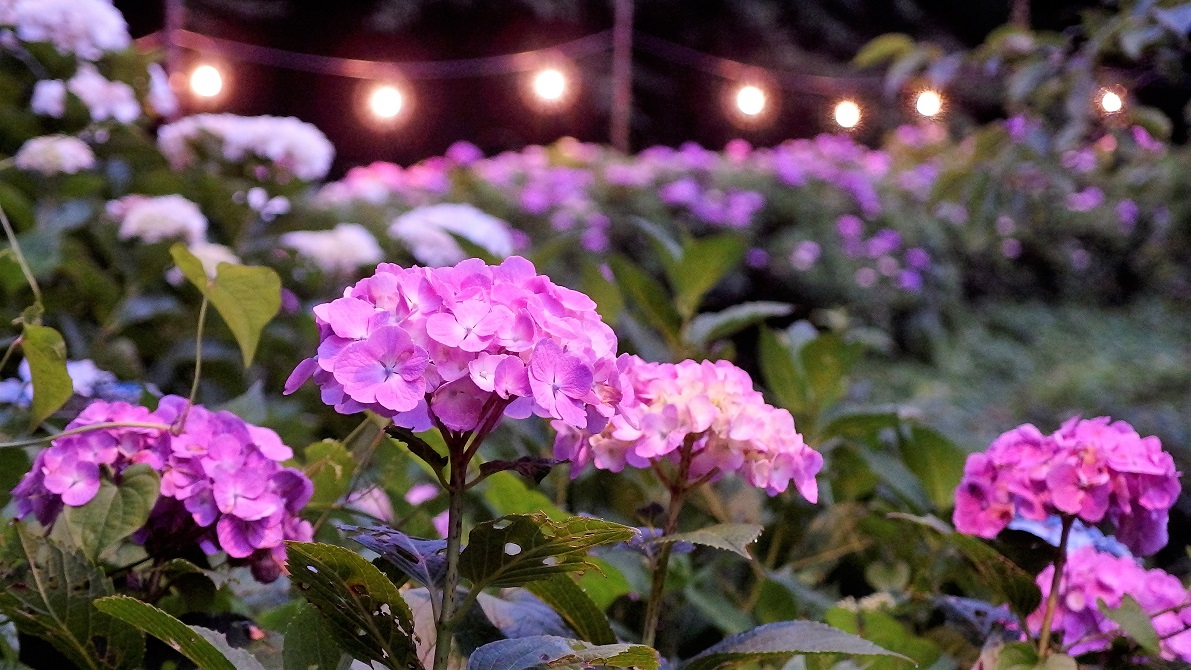 Photographer: July 2017
At the meeting, hydrangea is lighted up every 300m from the dam's administration building. This year, it will take place three weeks from Saturday 20th to July 11th. Hours are scheduled from 7:30pm to 9:30pm.
​​
Photographer: June 2019
Tomio Ozawa of the Hydrangea Society said, "I want you to enjoy a fantastic hydrangea that is a bit different from the daytime."
Shozenji Dam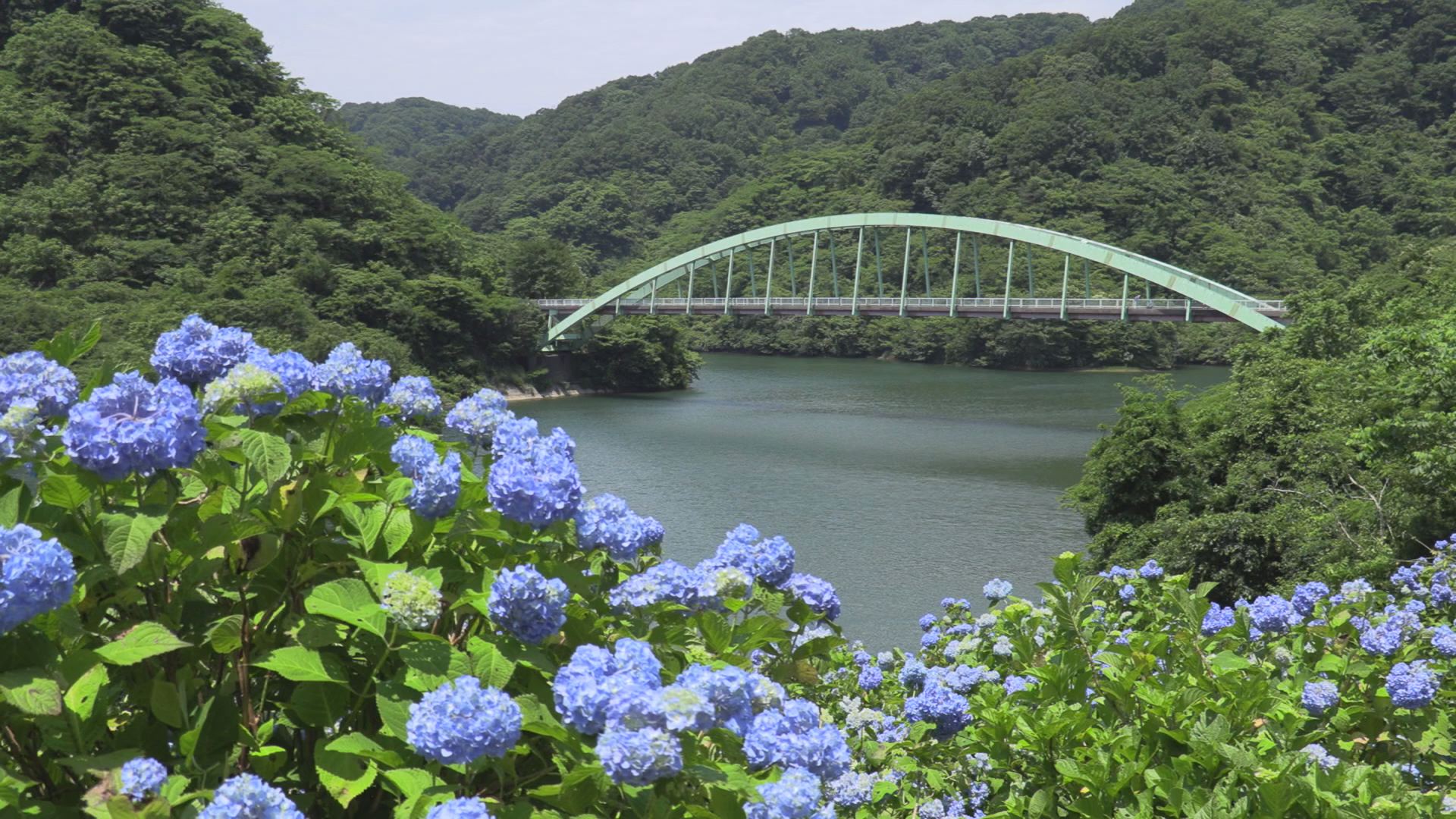 Address: 3359 Joshozenji, Joetsu City, Niigata Prefecture
Tel: 025-525-8790
Access: About 15 minutes from the Joetsu IC on the Hokuriku Expressway