Trained at a starred French restaurant Enjoy the authentic taste!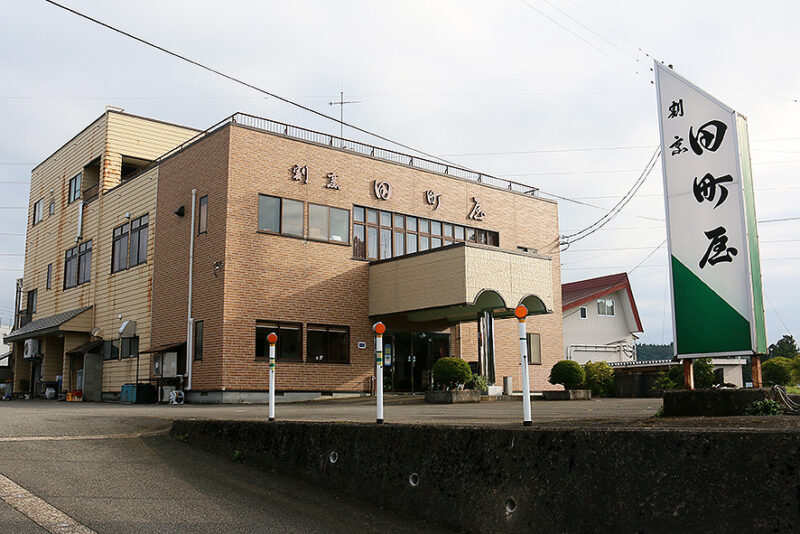 Kappou Tamachiya is located near the intersection of Route 117, which runs from Tokamachi City, Niigata Prefecture to Sakae Village, Nagano Prefecture, and Route 353, which heads to Kiyotsukyo.There is a café operating in this area.That is NORIZO Café.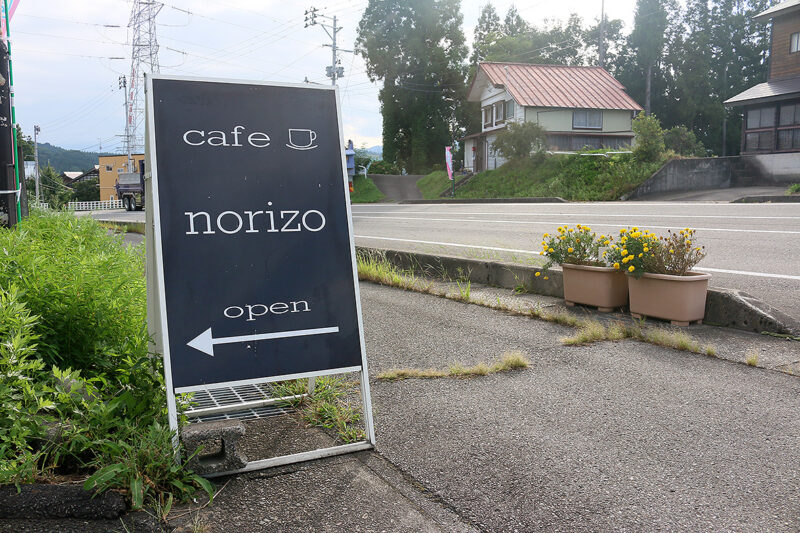 Marked by a sign on the national highway.
Noritaka Shimizu, who runs the cafe, is the third-generation owner of Kappo Tamachiya.Shimizu's grandfather founded the restaurant as a fishmonger and caterer, later changing its business to kappo (Japanese cooking), and it has long been a favorite place for local residents to relax.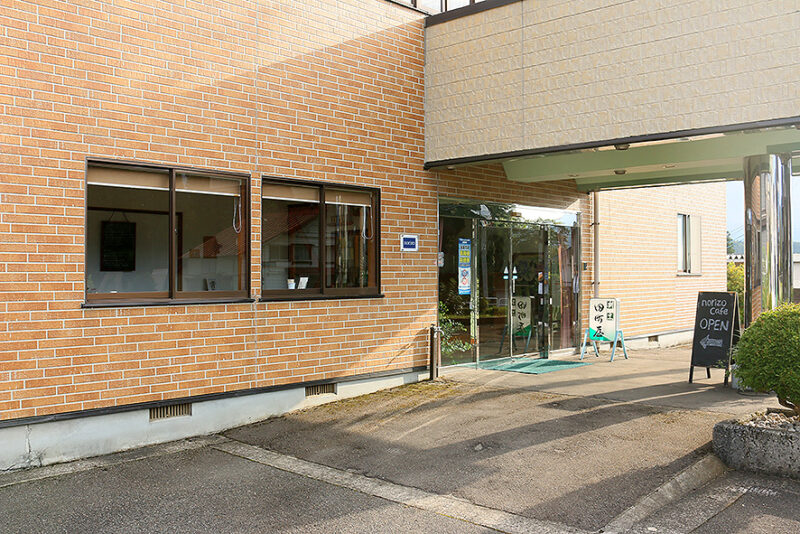 After training at starred French and Western restaurants in Tokyo and taking over Tamachiya, Shimizu-san opened a café serving Western food and sweets in a corner of the restaurant about 15 years ago.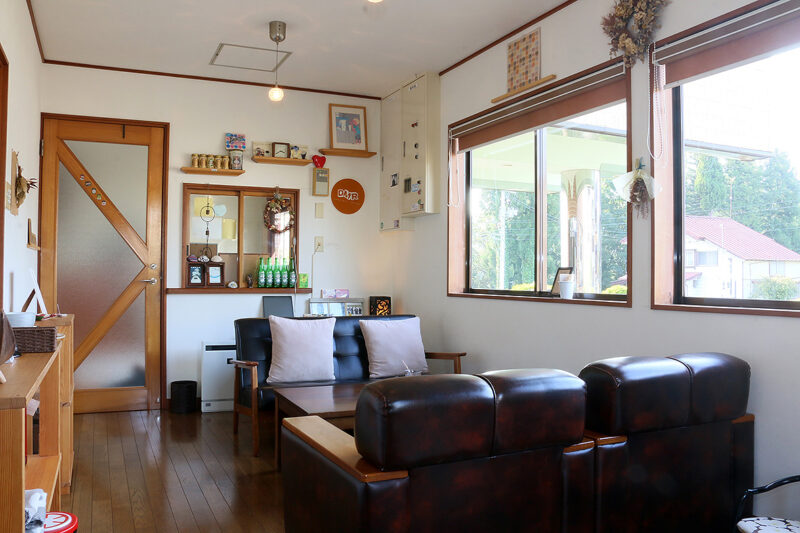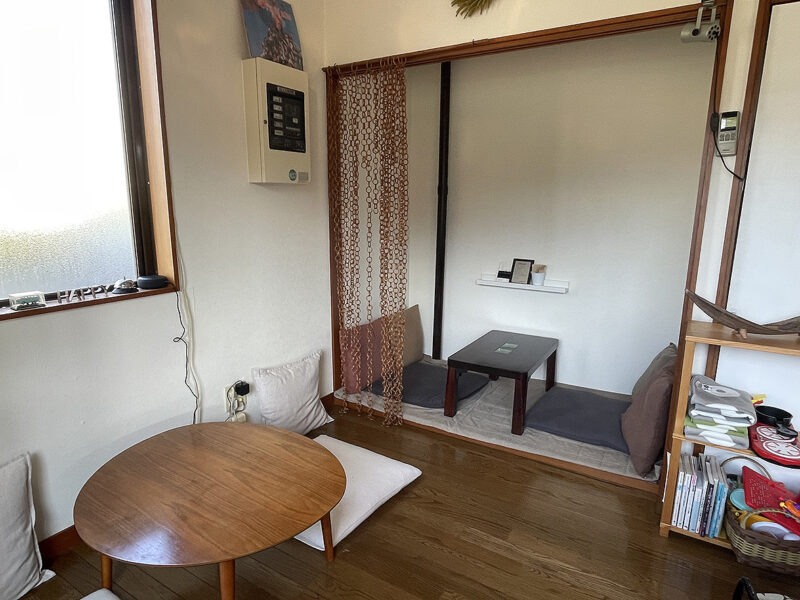 The interior of the café was originally a space used as an office, but Mr. Shimizu himself modified the space to create a relaxed atmosphere with sofa and table seating.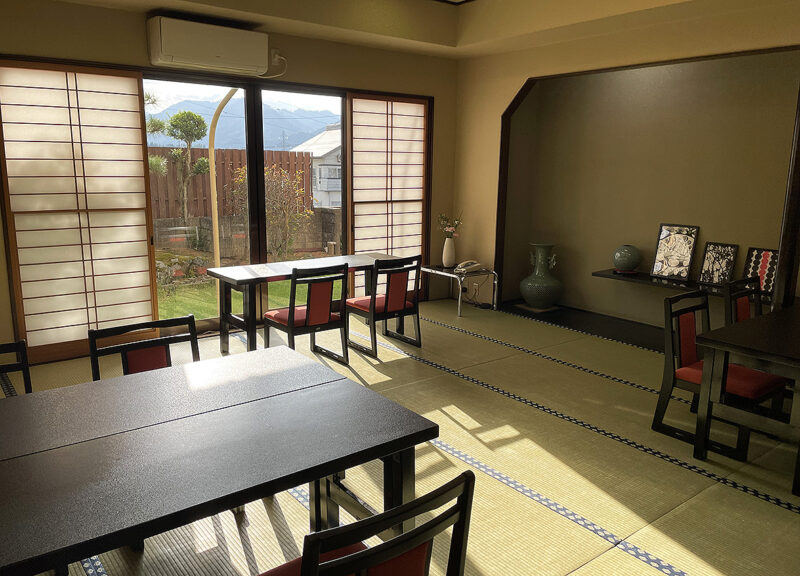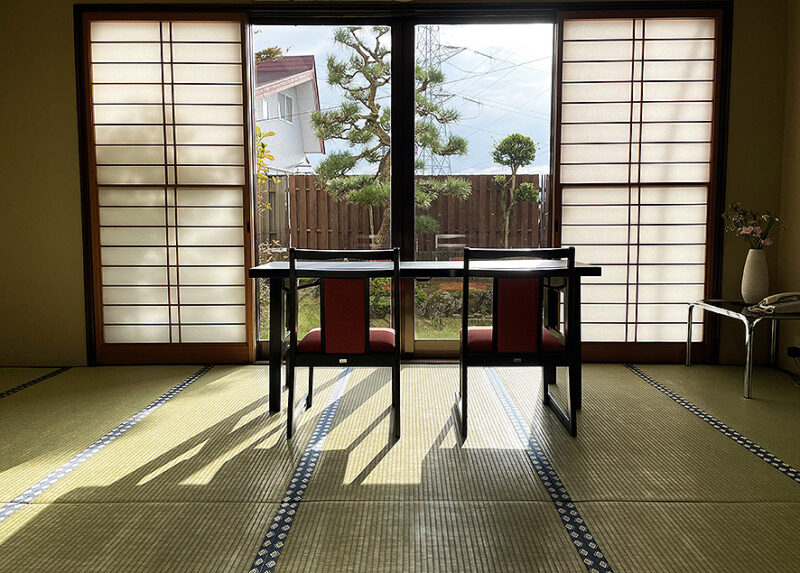 During busy lunch hours, tables in a Japanese-style room on the first floor can be used.The guests are pleased to be able to spend a relaxing time in a Japanese-style space while enjoying a view of the garden and other areas.
Tsumari pork that melts in your mouth is the signature dish!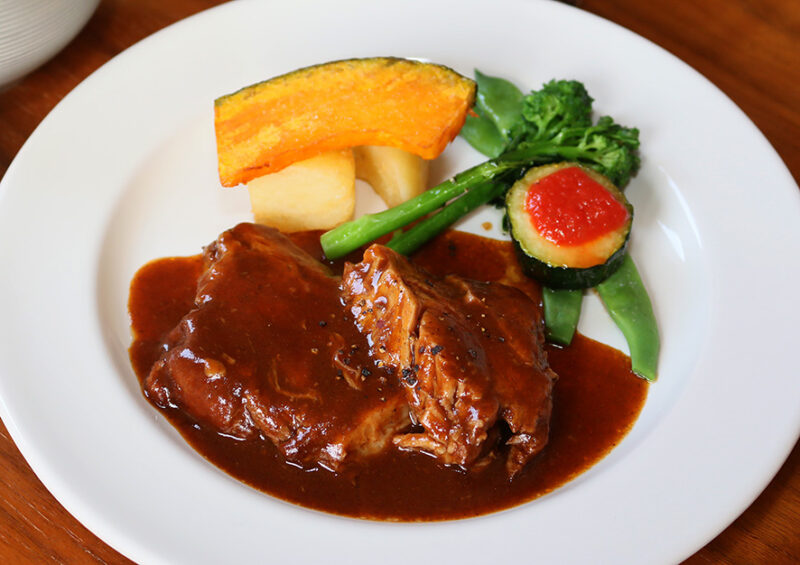 The signature dish is a stew made with Tsumari pork, a local brand of pork.The shoulder loin of Tsumari pork, which is soft and has a strong flavor and taste, is slowly simmered with aromatic vegetables for 7 to 8 hours.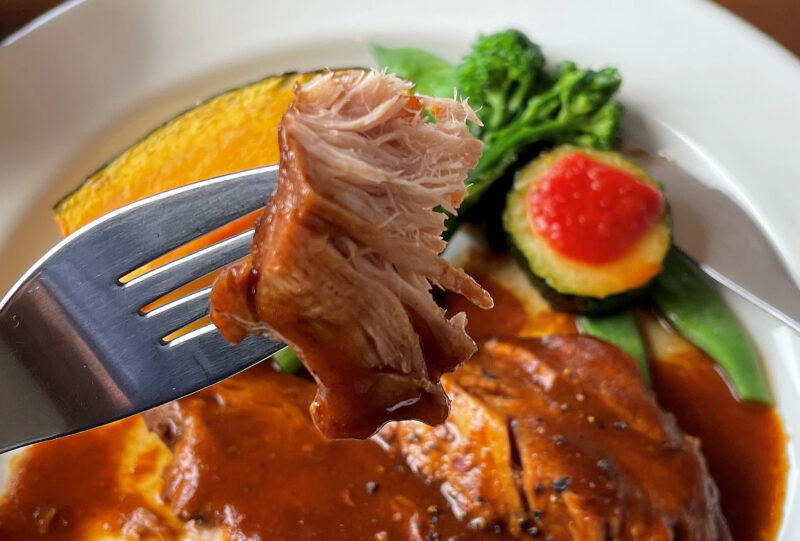 This dish is served with a carefully prepared homemade demi-glace sauce.The pork is so tender that it melts in your mouth.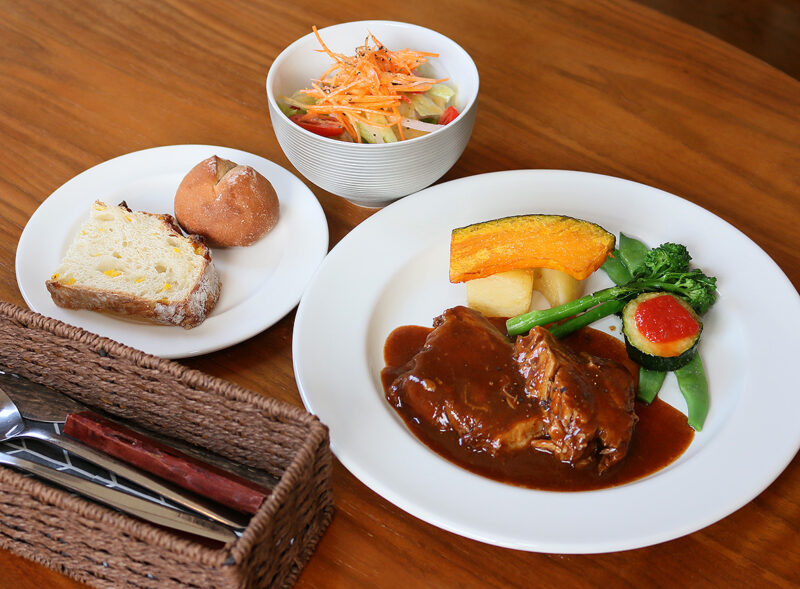 Tsumari pork stew set (bread or rice) 1600 yen (tax included)
Photo: Lunch set

Tsumari pork stew is served as a set with homemade bread or rice, as well as "Tomato pasta with Tsumari pork stew" for 1,600 yen (tax included) and "Tsumari pork stew rice bowl" for 1,700 yen (tax included).
In addition, the restaurant offers two seasonal pasta dishes, including a regular menu item, tomato cream pasta.We use local ingredients as much as possible and actively incorporate seasonal vegetables.Hamburgers and sauteed chicken are sometimes available at the whim of the owner.Salad and drink are included during lunch hours until 3:00 pm.
Three types of homemade sweets are available, which change seasonally.Blancmange parfait-style" (750 yen), which uses a white mousse base and is topped with fresh cream and seasonal fruits, is the restaurant's most popular sweet.
The evening operation of the café is limited to one group per day (4 or more people) and is completely reserved for private parties.Three courses are available for 2,000 yen, 2,500 yen, and 3,000 yen per person, and guests can enjoy a variety of omakase dishes prepared by Mr. Shimizu. All prices include tax.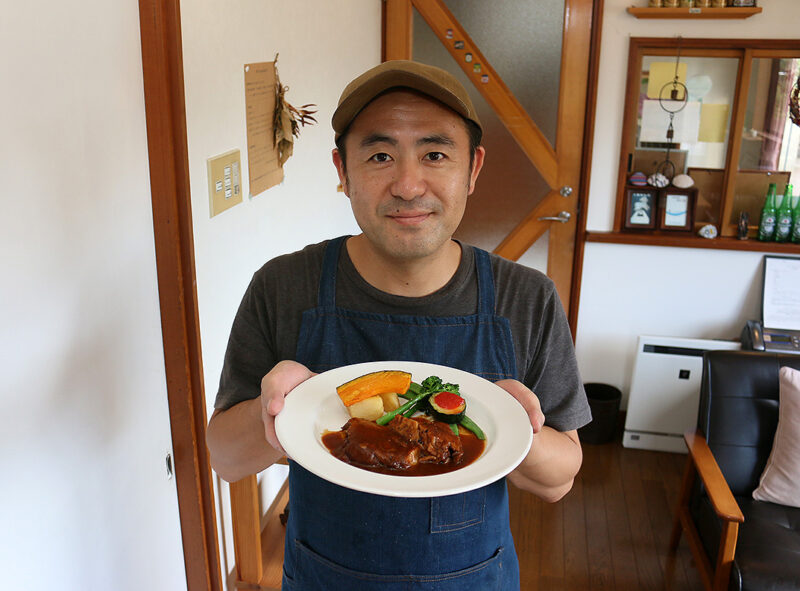 Noritaka Shimizu, Owner
"We are a small store, but we hope you will feel at home as if you were at a friend's house. We look forward to welcoming you all."
NORIZO Café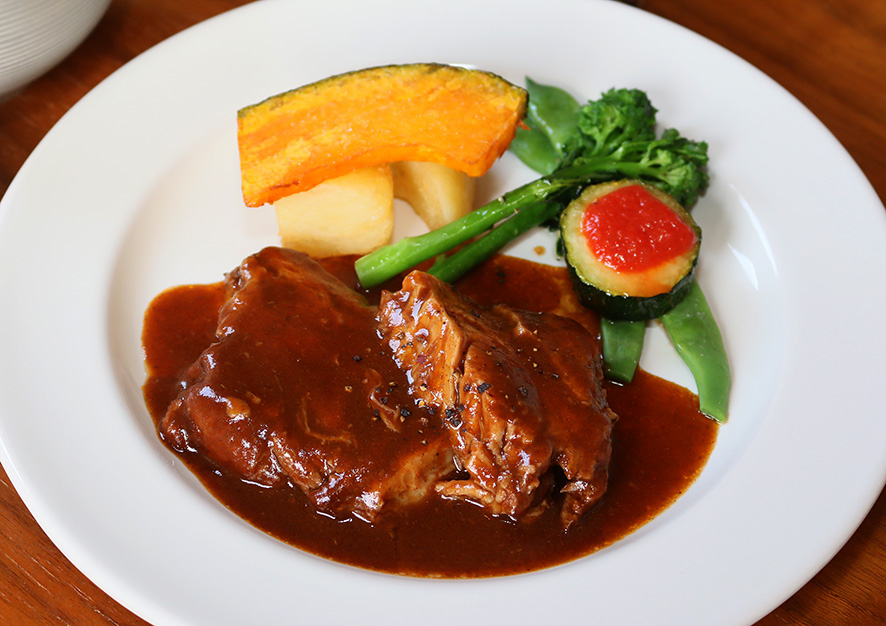 ■Business hours: 11:30-17:00 (lunch time until 15:00) ■Closed: No regular holidays *It is better to inquire before coming ■Parking: 12 cars ■Instagram: @norizo_cafe
Address: 77-1 Yamazaki, Tokamachi-shi, Niigata
Tel: TEL025-763-2057
Access: <Car>20 minutes from Tokamachi Station via Route 117.