It's like a big Kamakura! Note the artwork building.
Walking along Honmachi Street in Tokamachi City, Niigata Prefecture, where a number of stores line the street, a large domed building stands out.This is Tokamachi Industry and Culture Creation Center Ikote, which is open for cafes, lunches, and as a tavern.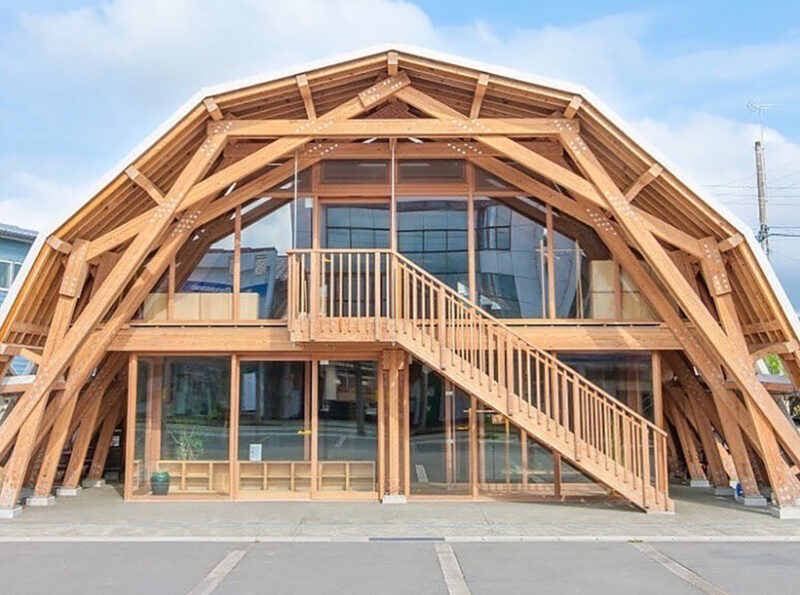 The domed building used as a store is itself a work of art in the Echigo-Tsumari Art Triennale.The work was created by architects Takaharu Tezuka and Yui Tezuka and first appeared at the Echigo-Tsumari Art Triennale in 2015.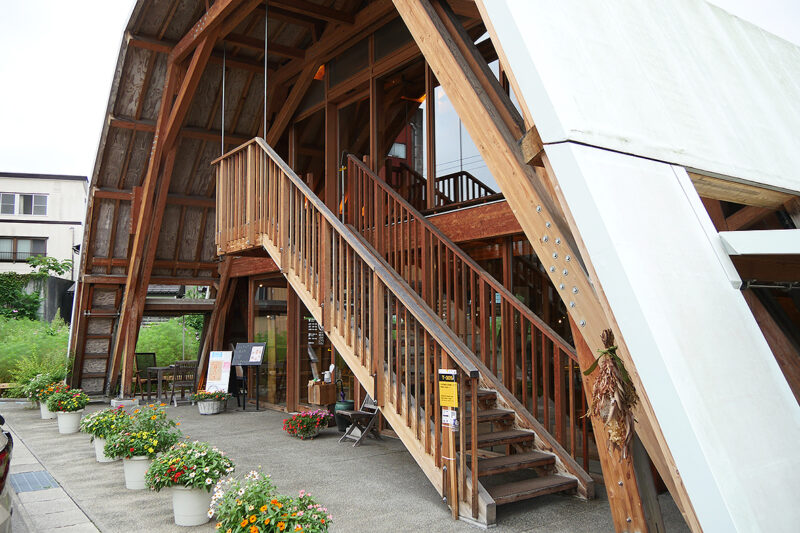 Using the traditional "seigai-zukuri" style of snow country, this dome-shaped building is designed to resemble a large kamakura (a large, open-air playhouse), and reproduces Tokamachi's traditional snow-shielding eaves space and geese trees.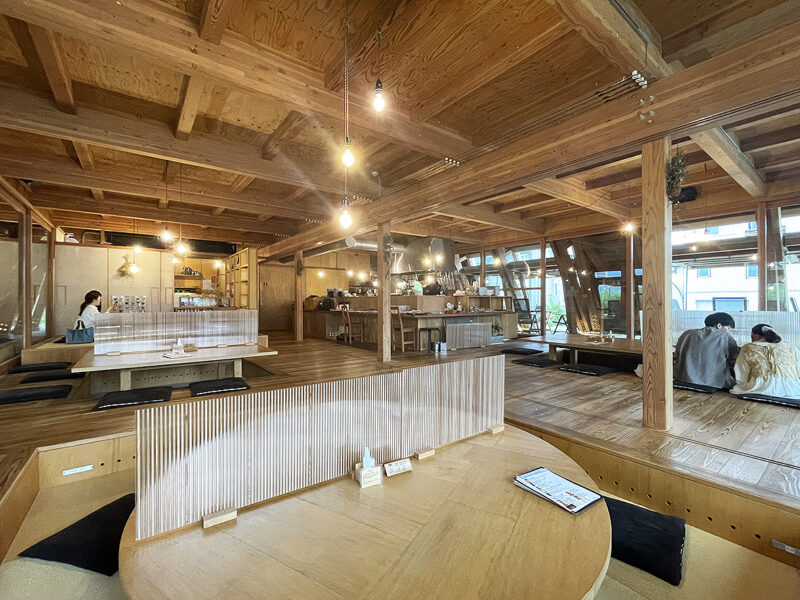 The restaurant, with its open atmosphere and abundant use of wood, has a large counter and bar counter, as well as a large corner table with a sunken kotatsu and a large round table in the tatami room.It is designed so that even strangers can gather around a large table and have a good time.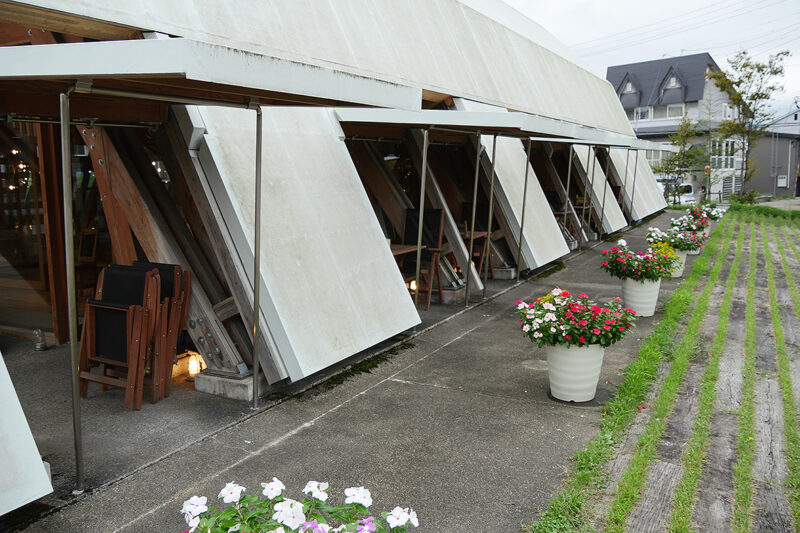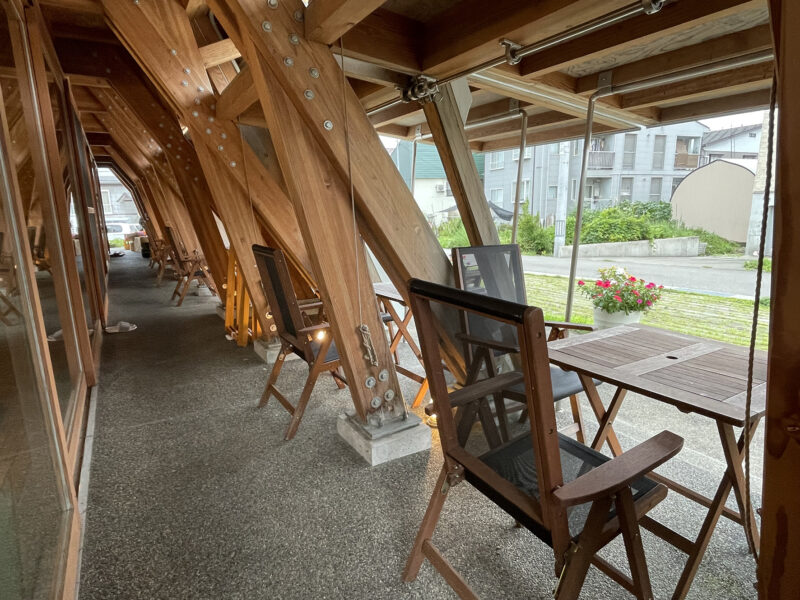 From spring to fall, large shitomido on both sides of the building are raised to provide terrace seating.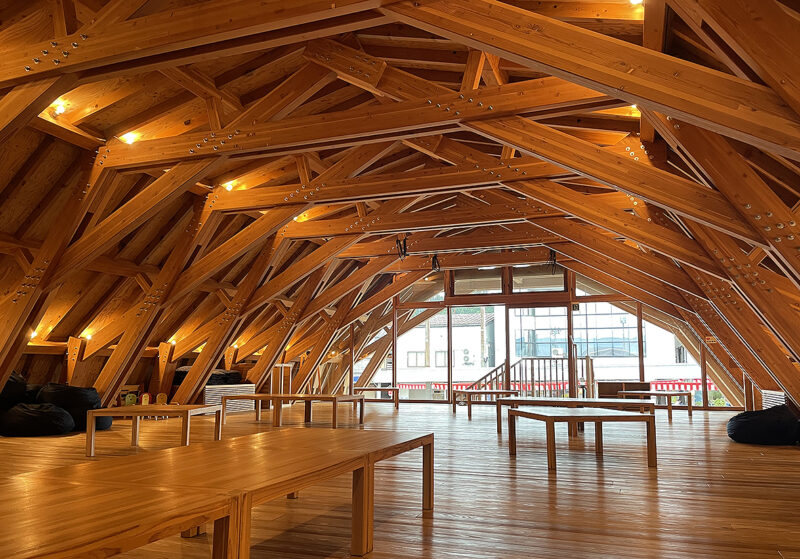 The second floor is also used as a banquet hall that can accommodate up to 50 people, and is also available for place rental and used as a venue for workshops such as yoga classes.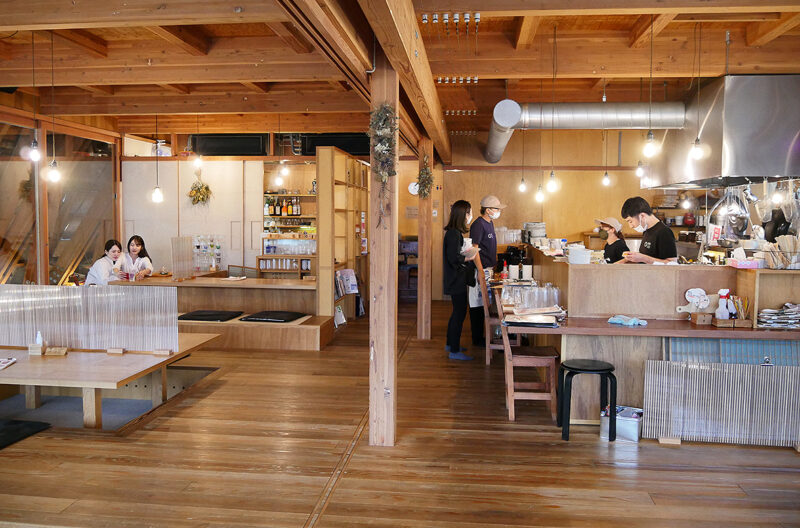 This restaurant is open by day as a lunch store and cafe, and by night as a diner and izakaya.
The dishes served at the restaurant use Tokamachi related ingredients, seasonings, and seasonal produce.The cuisine is creative and genre-independent.In some cases, local cuisine is served as is, while in other cases it is given a modern twist.According to the manager, Mr. Netsu, the restaurant sometimes adjusts the daily menu to suit the clientele and their needs, such as serving local dishes as they are during the holiday season when there are many tourists, and offering arranged dishes on weekdays when many locals visit the restaurant.
For lunch, the restaurant offers a grand menu of more than 10 dishes, as well as 5-6 seasonal dishes.Among the most popular dishes are the "Tokamachi Osozai Set Meal" (1,300 yen, tax included) and the "Soft Roasted Tsumari Pork Bowl" (1,200 yen, tax included), both of which use a variety of Tokamachi ingredients.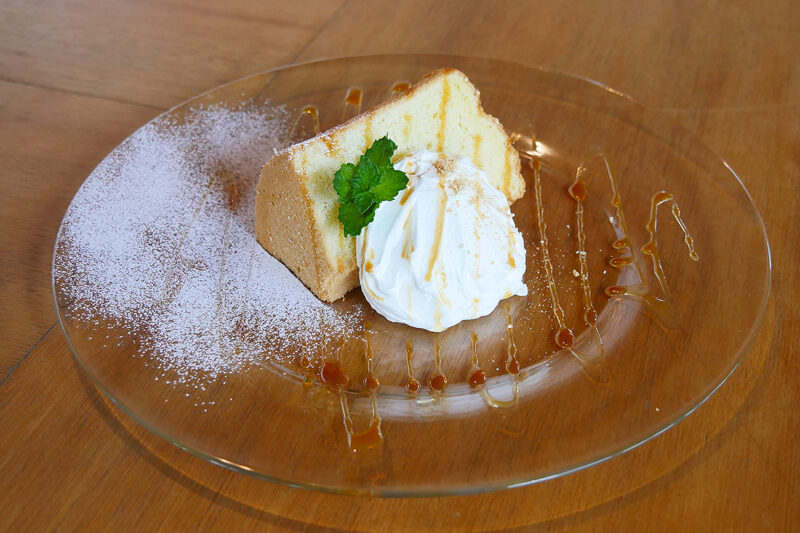 Rice flour filled chiffon with caramel sauce 600 yen (tax included)
Sweets are available in a variety of limited edition menus that appear seasonally.Currently offering a "rice flour baked goods x caramel" menu until the end of September.The restaurant offers six types of sweets made with caramel sauce and caramelized bananas.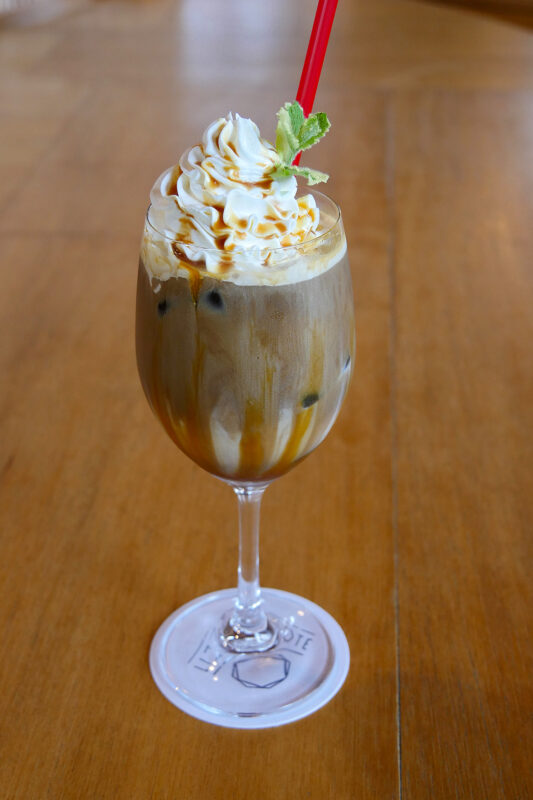 Caramel latte (hot or iced) 660 yen (tax included)
They are planning to introduce a menu of sweets using Echigohime, a Tokamachi product, from October.
In the evening, as with lunch, the restaurant offers set menus and pasta dishes using Tokamachi ingredients, as well as a wide variety of a la carte dishes.There is a wide selection of sake, including four types of Tokamachi's local sake and six types of sake from the prefecture, in addition to the standard sake brands, available seasonally.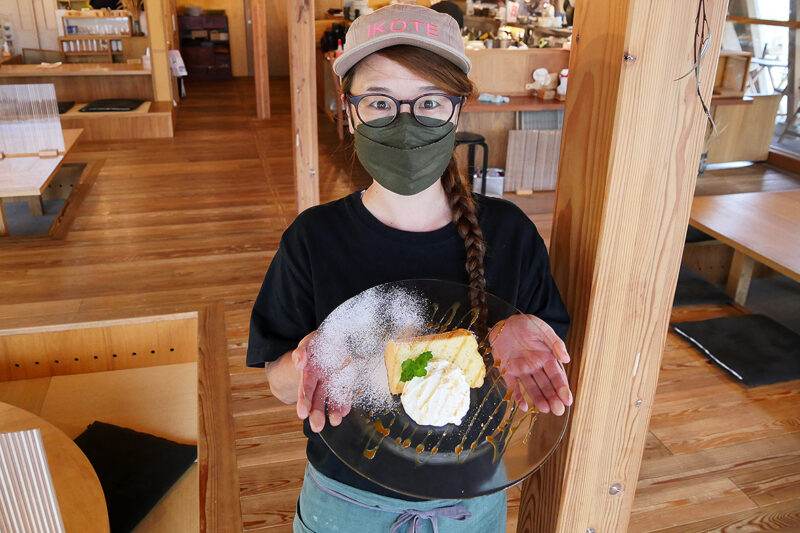 Mari Netsu, Store Manager
Please enjoy our dishes, sweets, and local sake made with ingredients from Tokamachi. We are available for a variety of situations!
Tokamachi Industrial Culture Creation Center, Ikote
■Business hours: 11:00 - 21:00, Wednesday and Sunday only - 17:00 ■Closed: Monday ■Instagram: @ikote_official
Address: 5-39-6 Honmachi, Tokamachi-shi
Tel: TEL025-755-5595
URL: https://ikote.net/