Would you like to try some delicious autumn delicacies?
Miyazawa Chestnut Farm in Kitashiro, Miwa-ku, Joetsu City, Niigata Prefecture, has begun selling "roasted chestnuts" again this year.
Miyazawa Chestnut Farm grows approximately 900 chestnut trees of 18 varieties in a 2.6 hectare field. The roasted chestnuts are sold from mid-September every year.
By steaming them in a pressure cooker for 15 minutes, the water is removed and the sweetness is concentrated. The chestnuts used as ingredients are cooled to 0°C after harvesting and allowed to mature for about one month. By doing so, the sugar content is nearly tripled.
This year's unfavorable weather and lack of sunshine have resulted in low yields of chestnuts, many of which are too large to be roasted. Mr. Kazuichi Miyazawa, representative of the farm, said, "Larger chestnuts are better for selling fresh chestnuts, but it is difficult to roast them because the core remains. In terms of taste, roasted chestnuts are the best.
Even so, the roasted chestnuts were very popular. On this day, many people from inside and outside of the city visited the store without a pause.
A person from Kashiwazaki City
I eat it every year and feel the autumn. It's so delicious and flaky."
A person from the city
"My parents have a Japanese sweets shop, and I was interested in chestnuts here, which are rumored to be delicious. Kitadai chestnuts are already a brand name. I would like to make some products using them."
Currently on store shelves are "Porosuke" and "Hitomaru," early ripening chestnuts. Later, from mid-October, the farm's brand of sweet and moist chestnuts, "Kenshin-amaguri," will also be available.
Kazuichi Miyazawa, Representative
We are grateful that our customers wait for the season when roasted chestnuts are available and buy them several times a week. The number of customers is gradually increasing, and the local people have finally come to understand the concept of 'maturity. My dream is to promote Kenshin-amaguri as a Joetsu brand. I hope people will come and try them during the season.
Each bag of roasted chestnuts weighs 200 grams and costs 600 yen including tax. Business hours are from 9:00 a.m. to 3:00 p.m., and will end when all are gone. Sales usually last until mid-November. (Closed on Mondays and Tuesdays).
Fresh chestnuts are also sold, at 600 yen for 500 grams and 1,200 yen for 1 kilogram.
Miyazawa Chestnut Farm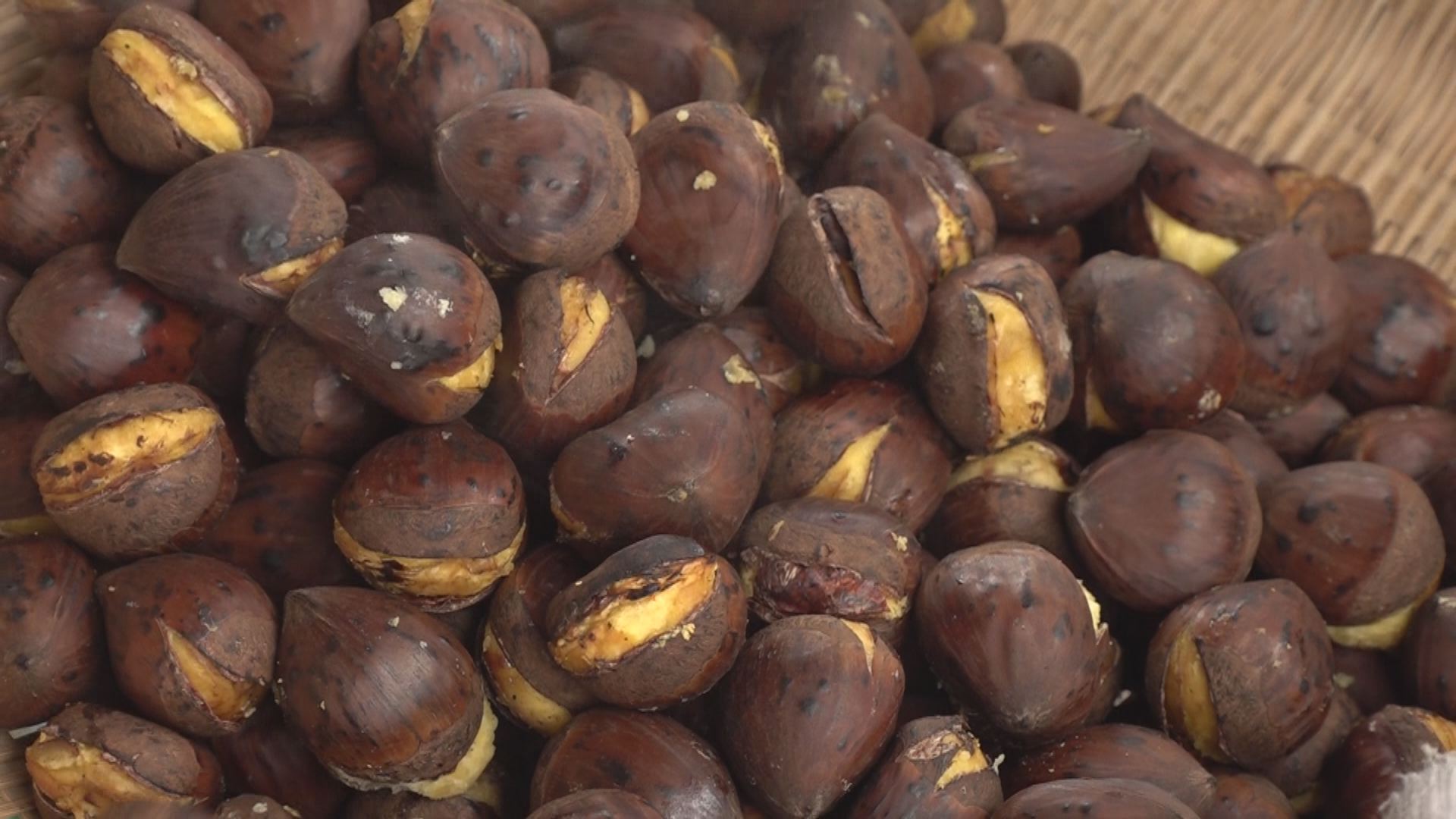 ■Period: Mid-November
Address: 1069 Kitashiro, Miwa-ku, Joetsu City, Niigata Prefecture
Tel: 025-532-2306
Access: <Car> About 15 minutes from Joetsu IC on Hokuriku Expressway
URL: http://www.miyazawakurinoen.sakura.ne.jp/