A colony of dogtooth violet adorns the satoyama. Now is the best time to see them!
Katakuris are at their best at "Hida Historic Village" in Miyauchi, Myoko City, Niigata Prefecture. This treasure trove of wildflowers, located about 15 minutes by car from Joetsu Myoko Station on the Hokuriku Shinkansen Line, is known as a place where katakuris grow in colonies.
Katakuris are called "spring fairies" for their dainty appearance. In Hita Historic Village, where there are many ancient tombs and historical sites, there are many colonies of katakuris, and now they are at their best around the General Information Center and the main castle ruins of Samegao Castle.
On Monday the 11th, people came one after another with cameras in hand, snapping their shutters enthusiastically.
From Yuzawa
The staff is very friendly and helpful, and they let me take pictures. I come here every year.
From Ehime
When I visited Samegao Castle last year, I was told that katakuris were in beautiful bloom. It was worth coming."
According to the Hida Historic Site Preservation Society, which is in charge of protecting katakuris, the snow disappeared late this year, but the blooming period is on par with other years.
Noboru Takahashi, chairman of the preservation society, said, "The charm of these trees is that they grow in clusters in some places. Unlike cherry blossoms, they do not bloom all at once. They appear in order from where the snow disappears. Now is the best time to see them.
The peak of blooming is expected to be at the end of this week around the general information center and the Kannondaira burial mounds on the north side, and at the end of next week around the Tenjindo burial mounds on the south side.
In the later areas, the flowers can be enjoyed until after the major holidays.
Translated with www.DeepL.com/Translator (free version)
Mr. Takahashi, chairman of the preservation society, said, "There are many precious plants, not only katakuris. We hope that people will not steal or trample them.
On Saturday, the 23rd of this month, Hita Historic Village will hold a tour of Samegao Castle and the katakuris' colony. For more information, please visit the Hita Rekishi no Sato Information Center.
Hida Historical Village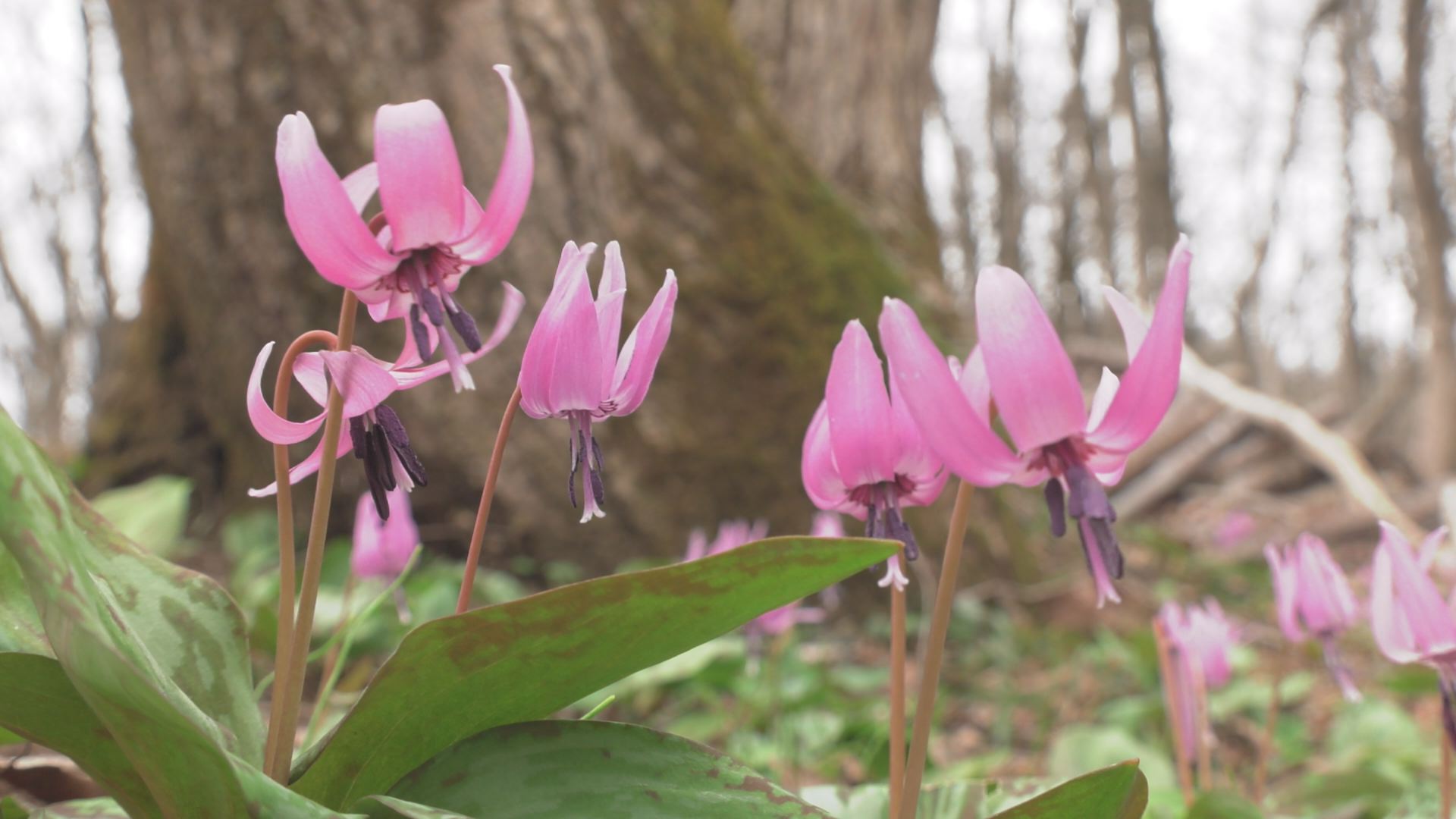 Administration building open April-November.
Address: 263-1, Miyauchi, Myoko City, Niigata Prefecture
Tel: 0255-72-0697
Access: <Car> 15 minutes from Joetsu Myoko Station on the Hokuriku Shinkansen Line
URL: https://ameblo.jp/hidarekishinosato/