We deliver fresh fruit from Joetsu Myoko!
The online store of Yukiguni Shoten, which sells products from Joetsu Myoko in Yurakucho, Tokyo, has started offering direct delivery of seasonal fruits freshly picked from the Joetsu Myoko area and Sado Island.I would like to introduce two seasonal products.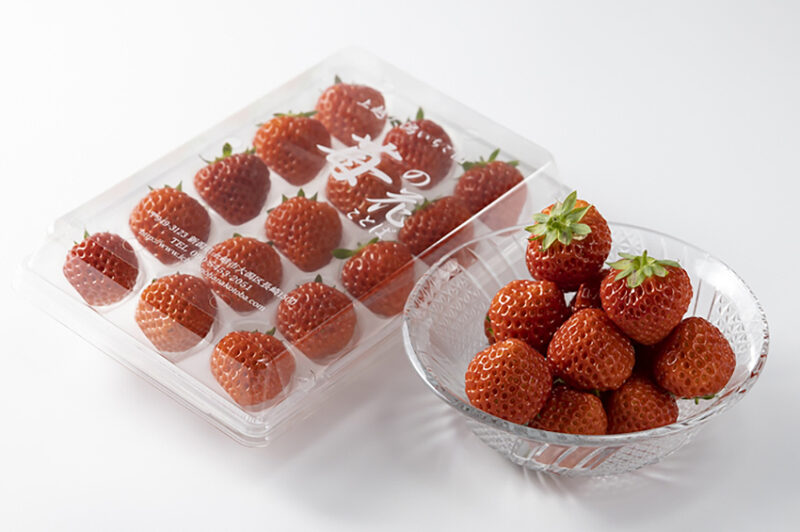 Ichigo no Hanakotoba Snow country fully ripened strawberries Echigo-hime
2 packs, 3250 yen (tax included)
Magical strawberries that naturally make you smile when you eat them
Strawberry Farm "Ichigo no Hanakotoba" in Oogata-Ward, Joetsu City.We are dedicated to producing strawberries to bring happiness to our customers by using cultivation methods that focus on quality rather than quantity, such as not using chemical pesticides after planting.The fully ripe strawberry "Echigo-hime" introduced here has a strong aroma and a gentle sweetness with low acidity.By letting the strawberries ripen fully in the field, you can enjoy their true flavor.Please enjoy the mellow aroma and gentle sweetness of "Echigo-hime" that will fill your heart.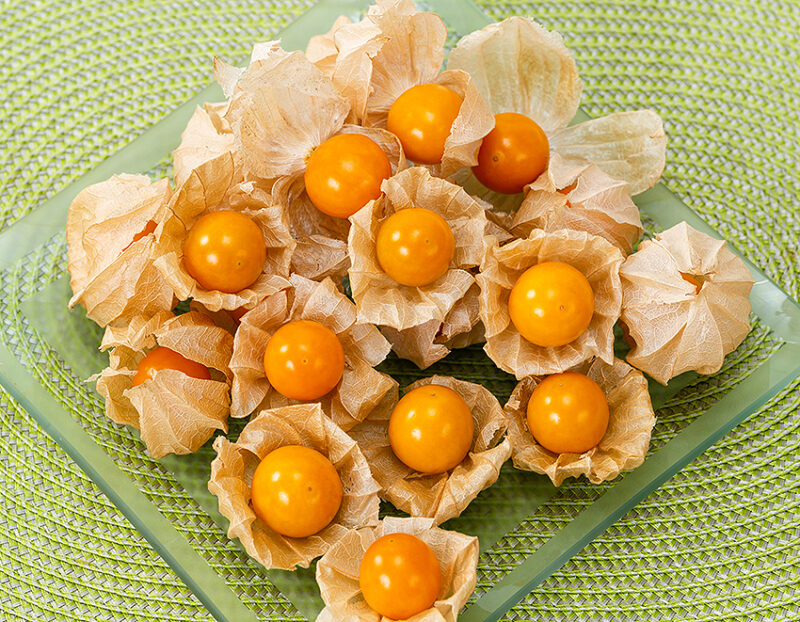 Asap Myoko Spring Fruit Hozuki
2 packs, 2650 yen (tax included) / 4 packs, 4650 yen (tax included)
Fruit Hozuki with high sugar content and nutritional value, nurtured by the nature of Myoko.
Hozuki have a lovely lantern-like appearance.Did you know that they are also grown for food? Nurtured by the rich nature of Myoko City, Myoko Fruit Hozuki has a sweet, gentle aroma and a tropical fruit-like flavor.It is also rich in nutrients such as vitamin A and magnesium.Please try these delicious and nutritious Fruit Hozuki, packed with the blessings of Myoko.
All of these products can be purchased at the Yukiguni Shoten online store. In addition to this, we also have a wide variety of foodstuffs nurtured by the snow country, such as Joetsu Myoko and Sado. Please come and take a look at the unique products of snow country. 
Yukiguni Shoten⇒ https://yukiguni.shop/
Yukiguni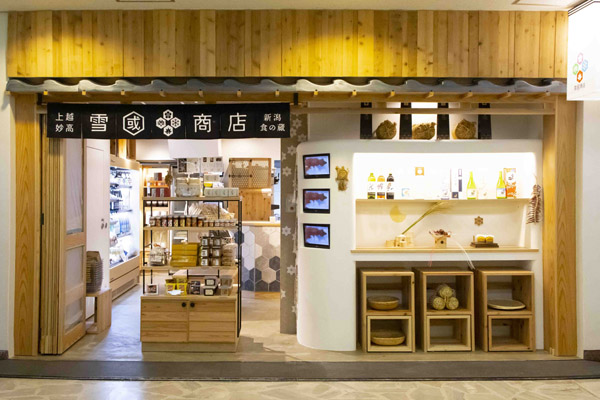 Address: Tokyo Kotsu Kaikan 1F, 10-1, Yurakucho 2-chome, Chiyoda-ku, Tokyo
Tel: 03-5218-7039
URL: https://yukiguni.shop/