The bounty of the snow country reaches the whole country!
Yukiguni Shoten, which sells local products from the Joetsu Myoko region of Niigata Prefecture in Yurakucho, Tokyo, opened an online store at the end of last year.It's been about a month since we opened.Orders are coming in from all over the country to enjoy the blessings of the snow country at home.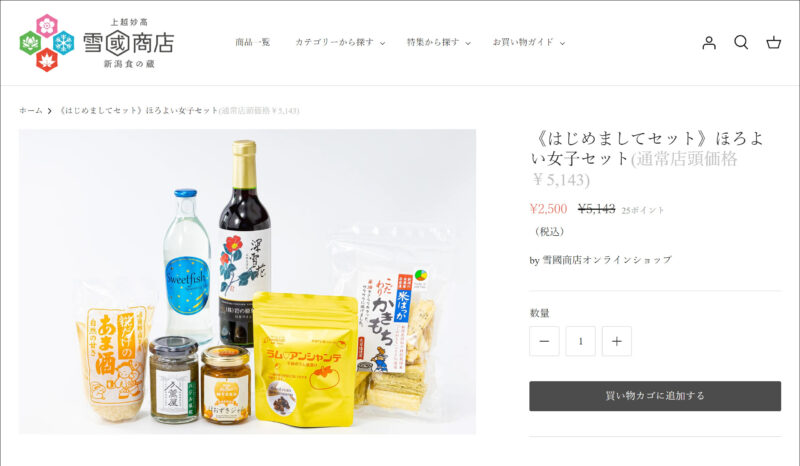 Yukiguni Shoten is located on the first floor of the Tokyo Kotsu Kaikan in front of JR Yurakucho Station, and sells local products from the Joetsu Myoko area and Sado City in Niigata Prefecture.More than 250 products are handled. The online store was opened to deliver our products not only to the Tokyo area but also to the rest of Japan.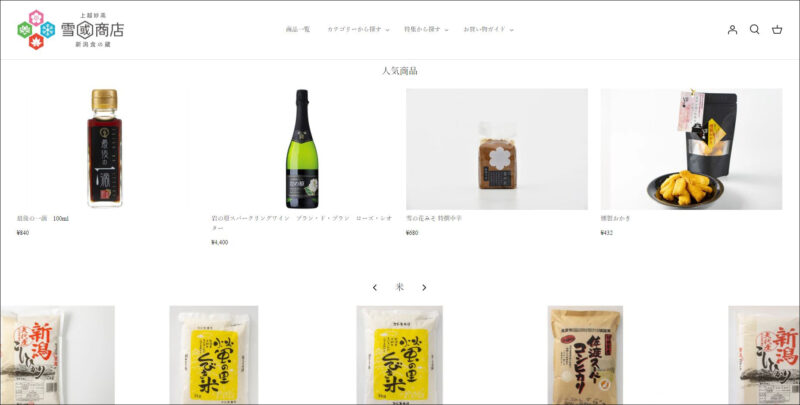 Currently, the Kanto region receives the most orders, accounting for 40% of all orders. This is followed by Niigata Prefecture with 30%.In addition, we have received orders from all over Japan, including Tohoku, Kansai, Shikoku and Kyushu.
The "Nice to Meet You" set is very popular! Orders must be placed by Sunday the 30th.
A popular item is the "Nice to Meet You Set," which is available in limited quantities to celebrate the opening.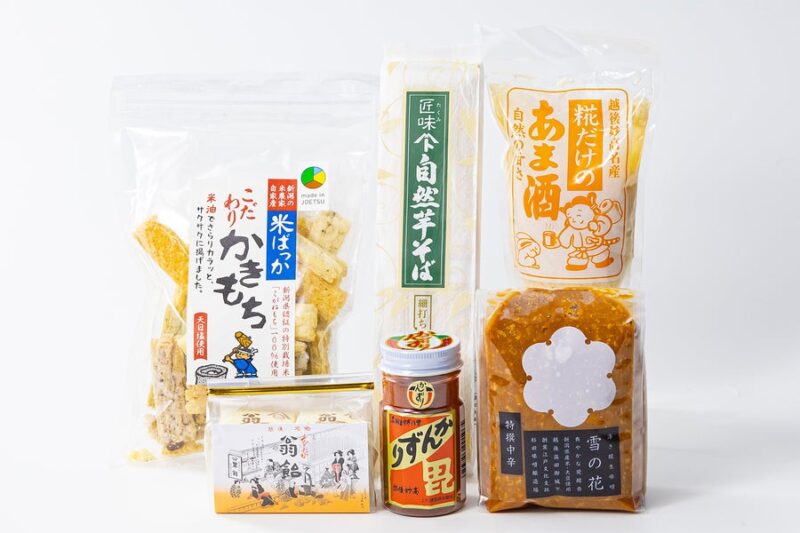 Nice to meet you set.
Joetsu Myoko Standard Set Regular price  3,032 yen, 1,500 yen (tax included)
Set contents: Okina-Ame / Kanzuri small / Kodawari Kakimochi / Echigo rice malt miso Yukinohana special medium spicy 500g
Amazake with only malt 300g / Takumi Jinenjyo soba
The most popular set is a combination of standard products representing the Joetsu-Myoko region, including candy from a long-established candy shop that has been in Joetsu City since the Edo period, popular natural sweet potato soba noodles, malt miso, and special kakimochi.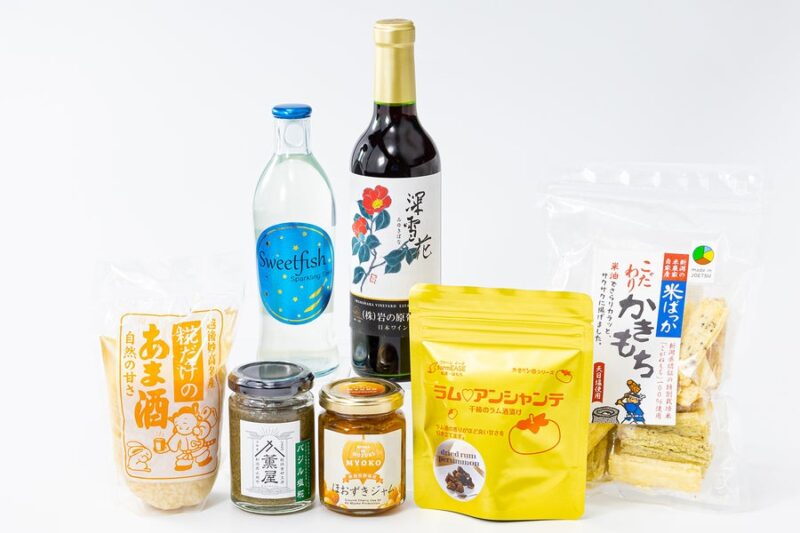 Nice to meet you set.
Horoyoi Women's Set: Regular price 5,143 yen, 2,500 yen (tax included)

Set includes: Iwanohara Wine Fukasetsuka Red 360ml, Sweet Fish 240ml, Koji-only Amazake 300g, Rum Anciente
KODAWARI KAKIMOCHI (rice cake), Hozuki jam, basil saltpaste
The second most popular was Horoyoi Girls Set.The set includes red wine that has been evaluated in international competitions chosen by female wine experts, sparkling sake as the main ingredient, and an assortment of sweet sake, jams, and snacks.This product is popular among women who want to enjoy their home time with a little luxury.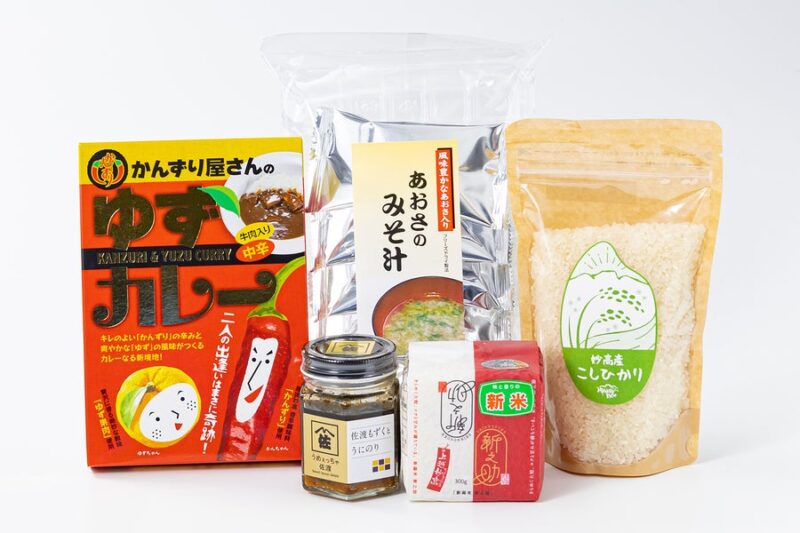 Nice to meet you set.
Delicious Rice Set: Regular price 3,094 yen 1,500 yen (tax included)

Set includes: 300g of prefectural Koshihikari special rice, 300g of Niigata brand rice, 300g of Shinnosuke cubes, Yuzu curry from Kanzuriya
Sado Mozuku Seaweed and Seaweed / Miso Soup with Aosa
In addition, a delicious rice set that combines Myoko-grown "Koshihikari" and Niigata's new rice brand "Shinnosuke" with rice accompaniments such as local curry, tsukudani (food boiled in soy sauce), and miso soup is also selling well.
The deadline for ordering the special "Nice to meet you set" is Sunday, January 30.
The online store will continue to offer seasonal vegetables from the Joetsu-Myoko region and other products exclusive to the online store.