Last December, Yukiguni Shoten opened an online store in Yurakucho, Tokyo, selling products from Joetsu City and Myoko City in Niigata Prefecture.The "Nice to Meet You Set" products, which were launched as part of the opening celebration and were very popular, are now available for purchase individually.Here are three popular products that have been added to the list.
Takumi Jinenjyo soba 432 yen (tax included)
Jinejyo soba have been popular for centuries in the Uragawara area of Joetsu City, which is rich in natural blessings.It is characterized by the unique firmness created by the use of natural potatoes for the braid.No preservatives or synthetic colors are used, so you can enjoy the original flavor and taste of the ingredients.
Basil salted malt 870 yen (tax included)
This is a fermented seasoning made with our special salted malt and basil from our own farm.The only ingredients are rice malt from a long-established miso brewery in Joetsu City, sun-dried salt, and low-temperature dried basil powder.We do not use any preservatives or additives. The recommended way to use it is to simply marinate chicken with basil salted malt and grill it.It's simple, but it tenderizes the meat and gives it a different flavor.It goes well with ingredients other than meat. Just add basil salted malt to your regular seasonings to broaden the range of seasonings.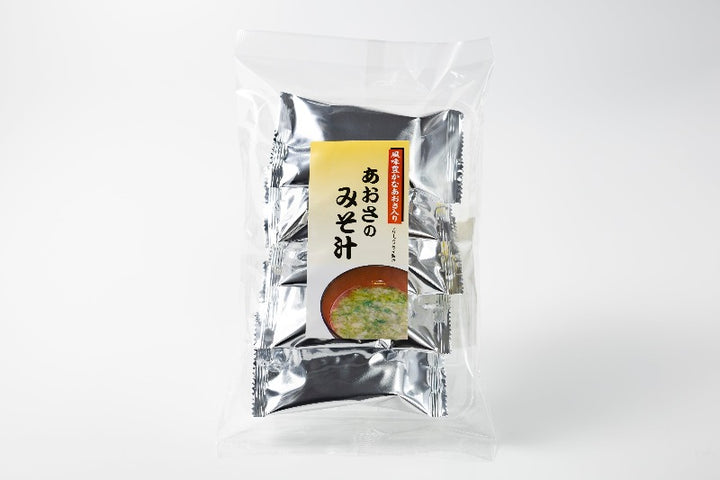 Miso soup with Aosa 678 yen (tax included)
This miso soup is made with a luxurious amount of flavorful seaweed, aosa (Japanese seaweed).It uses white miso produced by Mr. Aoki of Aoki Miso in Joetsu City, which has been certified as a "Master Craftsman of Niigata".Aosa is a nutritious seaweed that is very rich in dietary fiber, calcium, and vitamins.The freeze-drying process gives the product a strong flavorful aosa taste.
All of these products can be purchased at the Yukiguni Shoten online store.In addition to this, we also have a wide variety of foodstuffs nurtured by the snow country, such as Joetsu Myoko and Sado.Please come and take a look at the unique products of snow country.
Yukiguni Shoten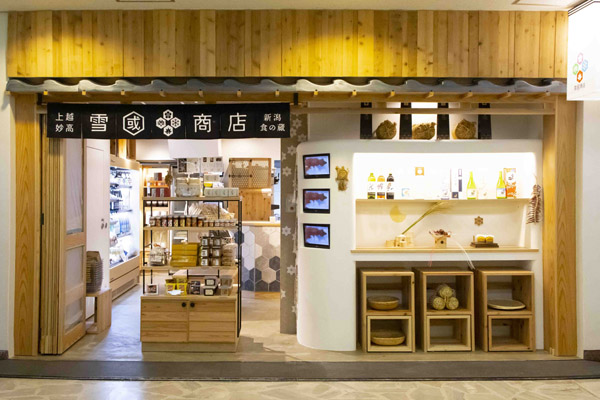 Address: Tokyo Kotsu Kaikan 1F, 10-1, Yurakucho 2-chome, Chiyoda-ku, Tokyo
Tel: 03-5218-7039
URL: https://yukiguni.shop/