A Variety of 44 Slopes and Courses! December 13 – May 7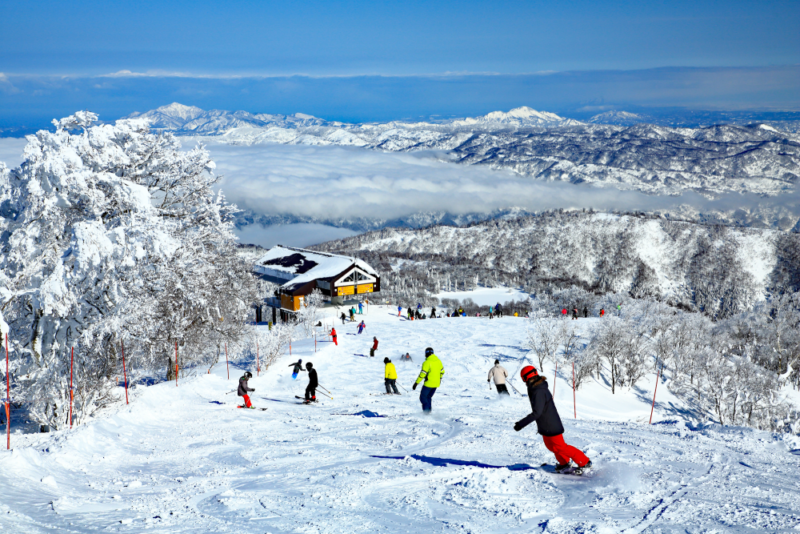 A 25-minute drive from the Toyota-Iiyama IC on the Joshinetsu Expressway, Nozawa Onsen Ski Resort is celebrating its 99th anniversary this season.There are 44 slopes and courses (40% beginner, 30% intermediate, and 30% advanced) spreading out from the top of 1650-meter-high Mt.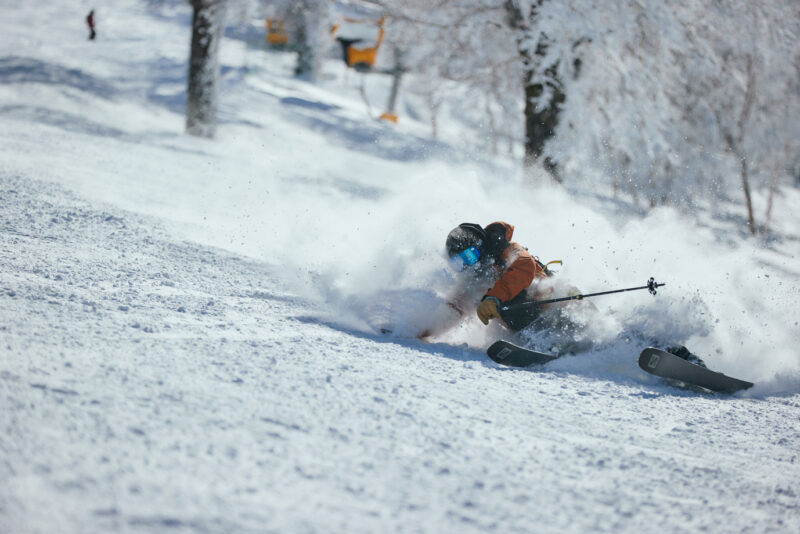 The maximum slope is 39 degrees and the longest run is 10 km. The majestic beauty of nature and outstanding snow quality are attractive, and snow attractions that can be freely enjoyed by both children and adults will satisfy visitors.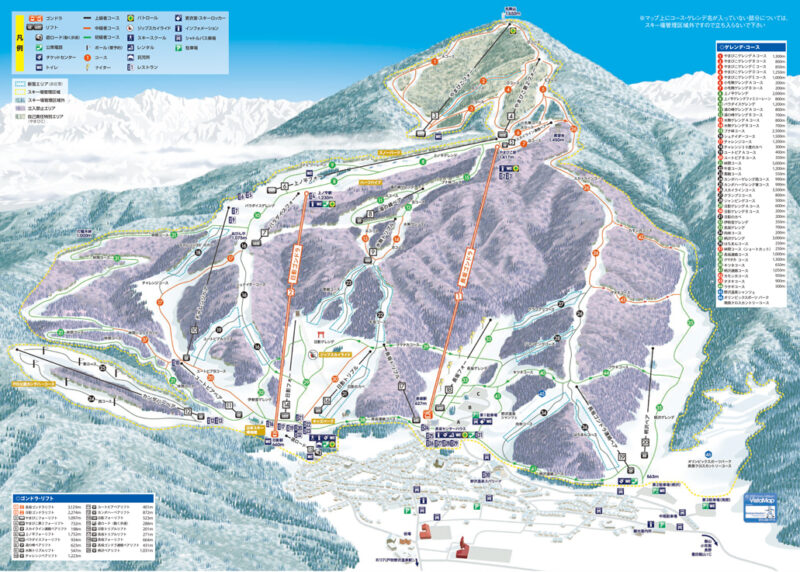 Course map / from Nozawa Onsen Ski Resort official website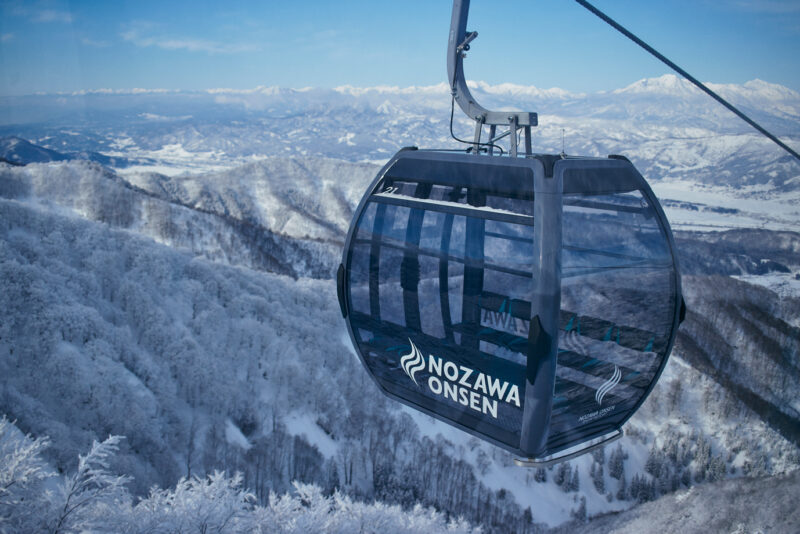 Of note is the Shin-Nagasaka Gondola Lift, which connects the Nagasaka area at the foot of the slopes to the Yamabiko area via a straight route.
The total length is approximately 3.1 km. The height difference is 789 meters. The highly cushioned leather seats provide a first-class ride.The gondola lift makes full use of Japan's first ventilation function, which automatically draws fresh air from outside into the cabin.Air is discharged through windows to allow for quick replacement.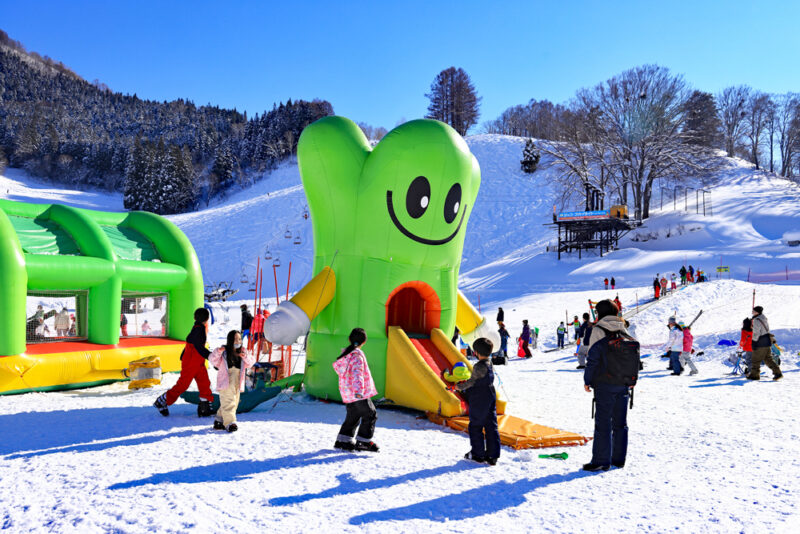 The ski area is also equipped with a kids' park and day care center. The free kids' park is perfect for children's snow play debuts, with sledding slopes and slides. It is also nice that sleds can be rented free of charge!*There is a limit to the number of units.
There are numerous restaurants on the spacious slopes, and delicious gelee meals are also an enjoyable experience.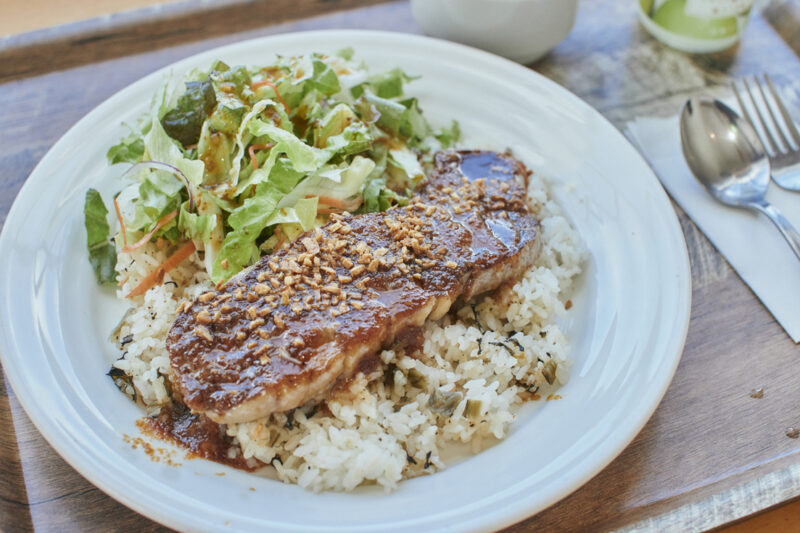 Nozawana Beefsteak Rice
Nozawana Beef Steak Rice," the first champion of the Shinshu gelee meals Battle, is an authentic dish where the meat is grilled on a teppan after the order is placed.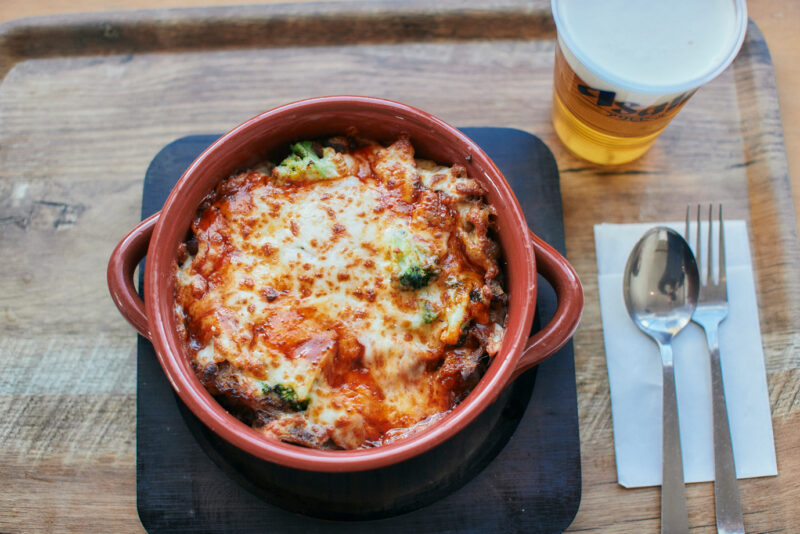 Baked Curry Nozawana Rice
The "Yaki Curry Nozawana Rice" is grilled nozawana rice topped with vegetable curry and cheese.
After a day of fun and games, you can enjoy the 100% spring water hot springs located in the village. There are 13 free hot spring baths in the village, and a visit to the hot spring resort is recommended after skiing.A new shuttle bus service within the village travels to the Nagasaka gondola bus terminal, making access from the hot spring resort even more convenient.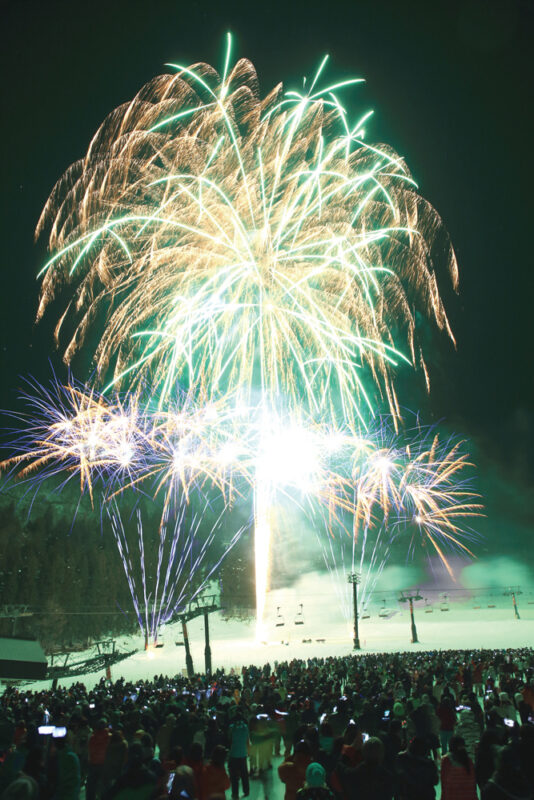 On New Year's Eve, fireworks will be launched at the dawn of the new year. At the venue, colorful fireworks will be set off on the slopes, marking the start of the New Year in a spectacular manner!
Data



■Address: 7653 Oaza, Nozawa Onsen Village, Shimotakai-gun, Nagano Prefecture
■Business Period: Tuesday,December 13, 2021 – Sunday, May 7, 2023
■Opening hours: 8:30 a.m. to 4:30 p.m. weekdays 
■Fees: 1-day lift ticket: Adults 6000 yen, Children 3000 yen, Seniors 4800 yen / 4-hour lift ticket: Adults 5100 yen, Children 3100 yen / One-time lift ticket: Adults 600 yen, Children 400 yen
Nozawa Onsen Ski Resort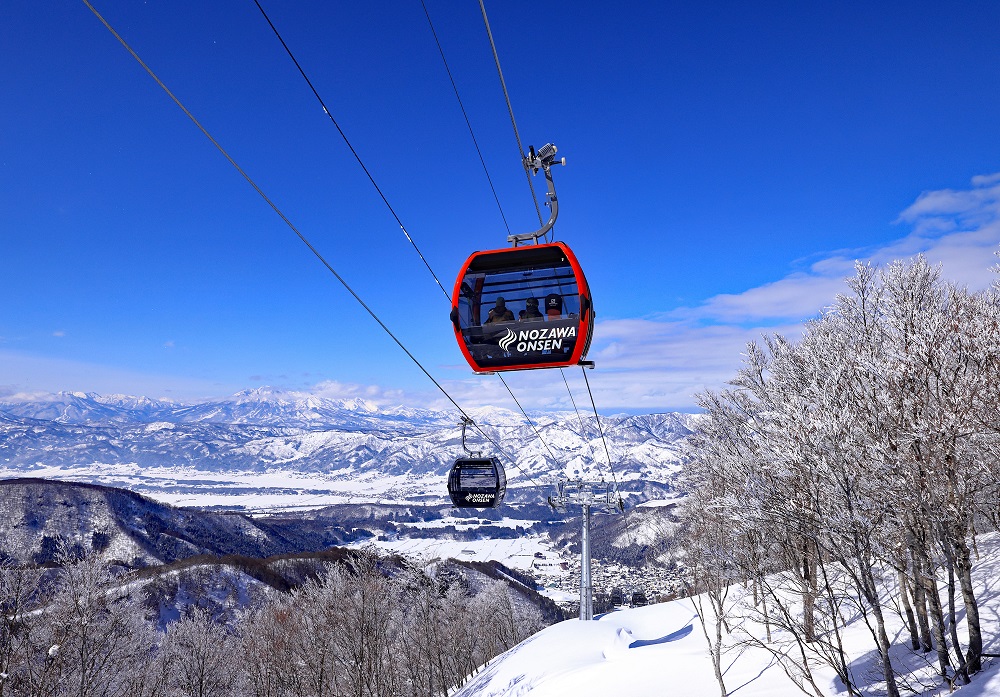 Address:
Tel: 0269-85-3166
Access: <Approximately 25 minutes from Toyota Iiyama IC on the Joshinetsu Expressway.
URL: https://nozawaski.com/