The course boasts a spectacular view of the Togakushi Federation and a variety of course layouts! December 10 – March 31
Togakushi Ski Resort is located approximately 30 minutes by car from the Shinanomachi Interchange on the Joshinetsu Expressway. At an elevation of 1,748 meters, you can enjoy skiing while viewing the magnificent Togakushi mountain range.A total of 19 courses, with some of the best snow quality in the country and a rich variety, cater to a wide range of needs from experts to beginners (30% beginner, 40% intermediate, 30% advanced).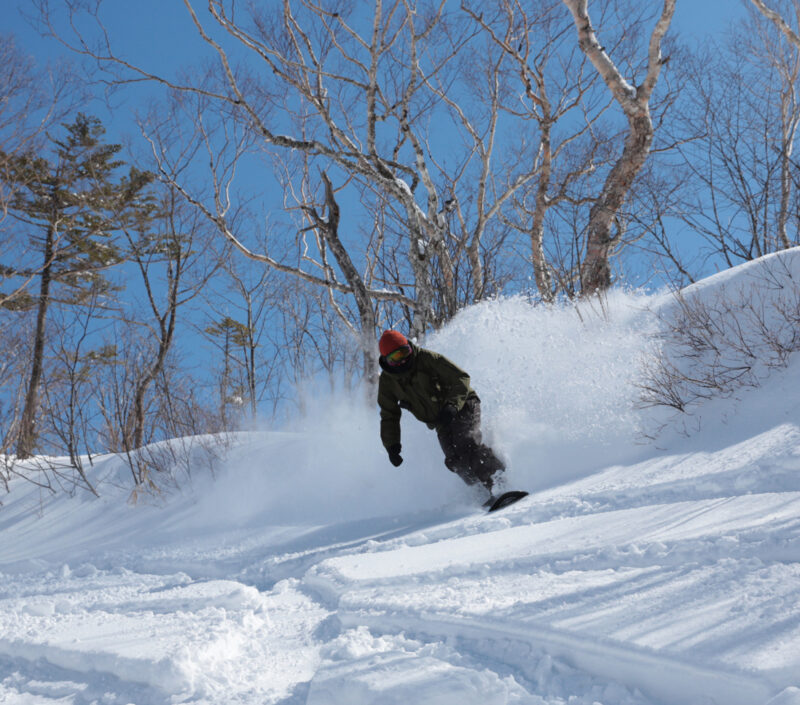 The slopes, which straddle the foot of two mountains, Menou and Kenashiyama, are attractive for their diverse developments that take advantage of the terrain.From a kids' park where they can enjoy the snow, to beginners' courses, to advanced courses where the best of the best gather to enjoy the unpressurized snow and bumps, each course is unique and never gets old.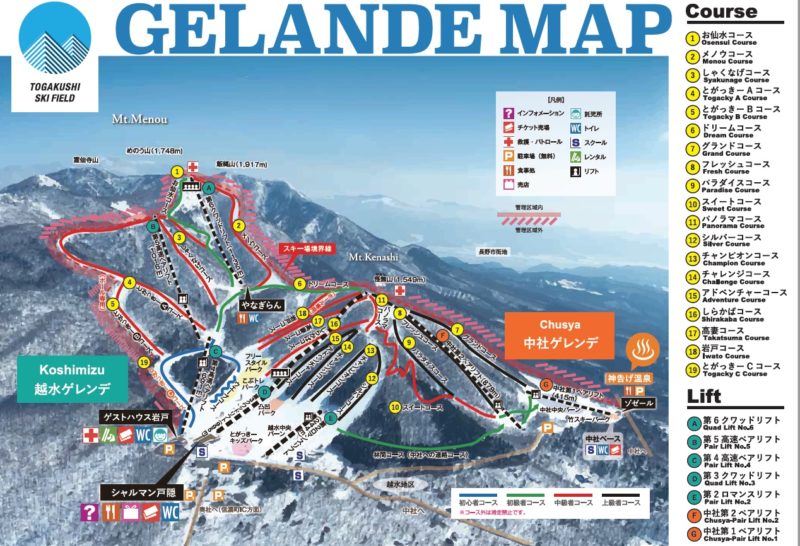 From the official website of Togakushi Ski Resort
The steep slope in front of the building is ideal for expert practice. The slopes are carefully maintained every day, so you can enjoy comfortable skiing. Most of the slopes are located on the northern slopes, so conditions are not likely to change even in the afternoon.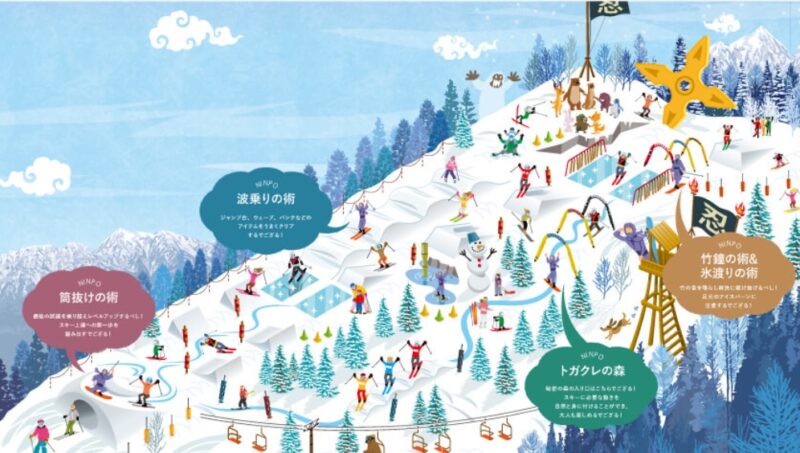 There is a beginner course for first-time skiers and snowboarders. Lift boarding is easy, and even beginners can travel to the top of the mountain (6th quad lift) to view the spectacular 360° panorama.The "Ninja Slope," themed on ninja training, is especially popular. By completing the various attractions, visitors will naturally acquire skiing skills.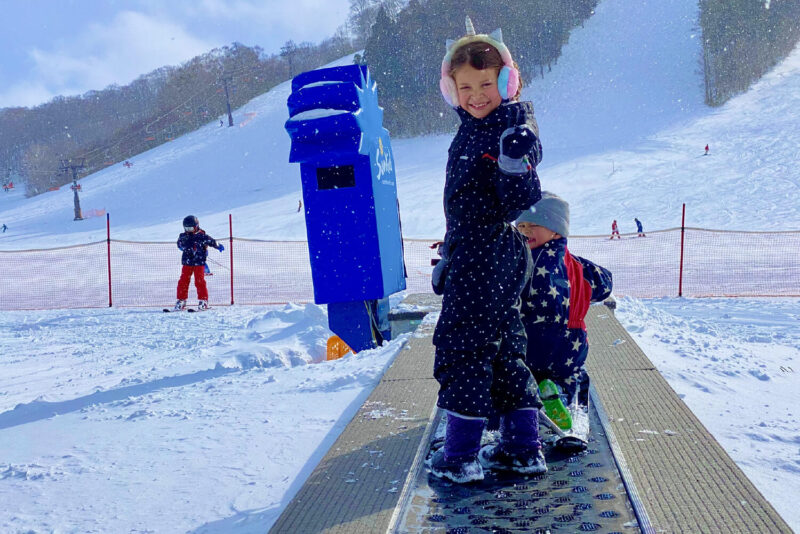 The kids' park is equipped with a 30-meter moving walkway, allowing young children to play to their heart's content. Tubing, sledding, sliders, and other fun items are available.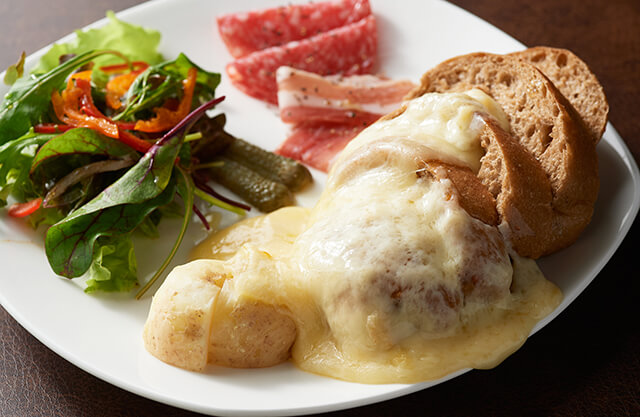 The restaurant offers a wide variety of specialties, including handmade soba noodles and a lunch of hand-baked bread topped with raclette cheese melted slowly in a special oven. Please also enjoy the gelee meal.
Data



■Address: 3682 Togakushi, Nagano City, Nagano Prefecture
■Operating period: Saturday, December 11, 2022 – Thursday, March 31, 2023
■Business hours: 8:30 a.m. to 4:30 p.m.
■Lift day pass: Adults (high school age and older) 5,000 yen, children (junior high school age and younger) 3,000 yen, seniors (age 60 and older) 4,500 yen, preschool children free / Lift half-day pass (8:30-13:00/12:00-16:30): Adults 4,000 yen, children 2,500 yen, seniors 3,500 yen
※Two-day tickets, three-day tickets, and family packages are also available.
■Ski Children's Day: 3rd Sunday of the month (for elementary school students and younger), free lifts (200 yen issuance fee is not included)
■Rental fees: Ski set (skis, boots, stock) / 1 day: Adults 5,000 yen, children 3,500 yen.
Togakushi Ski Field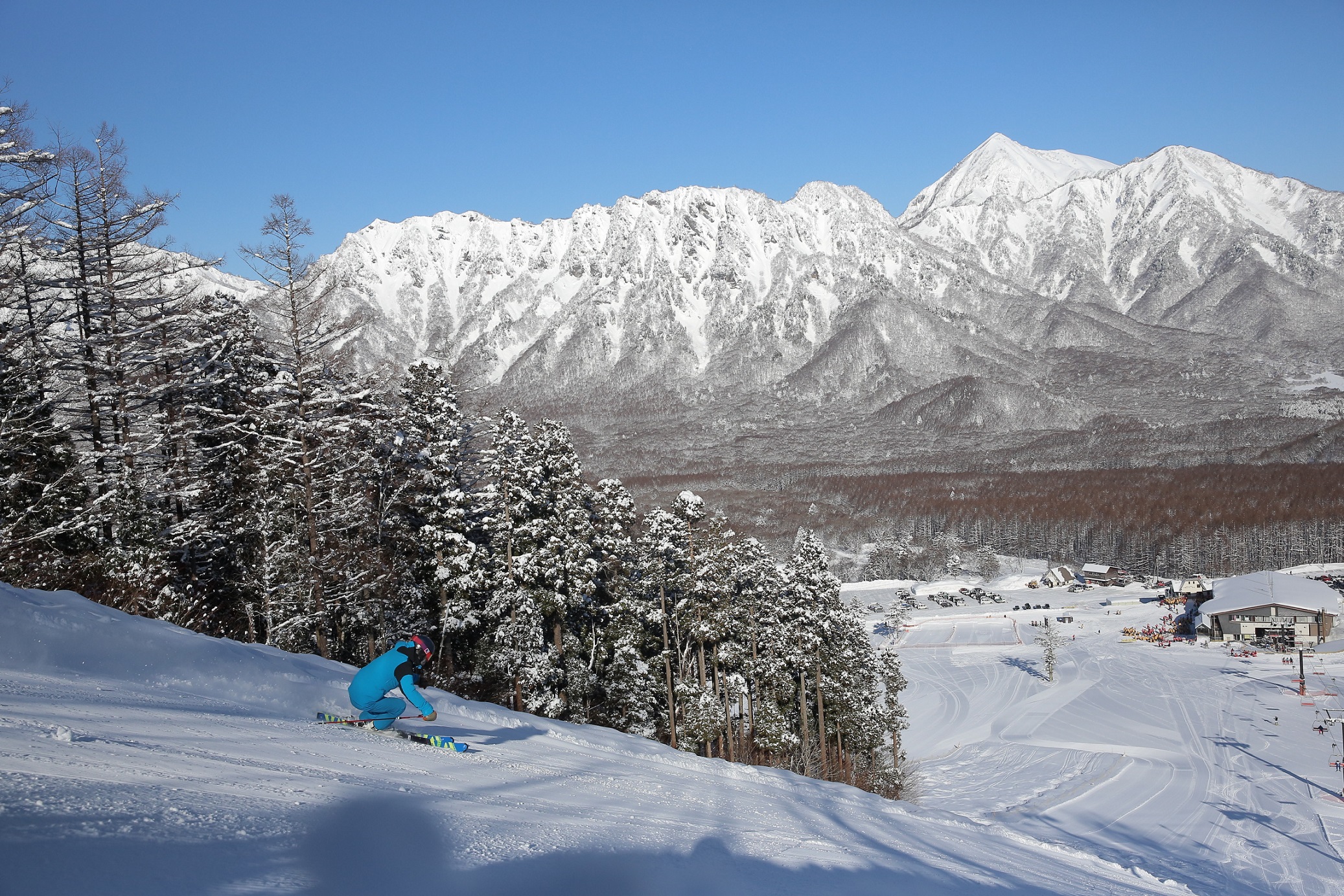 Address: 3682 Togakushi, Nagano City, Nagano Prefecture
Tel: 026-254-2106
Access: <About 25 minutes from Shinanomachi IC on the Joshinetsu Expressway.
URL: https://www.togakusi.com/ski/