Sweet and delicious autumn taste
From the 15th of September, the popular "roasted chestnuts" began to be sold at Miyazawa Chestnut Farm in Kitadai, Sanwa-Ward, Joetsu City, Niigata Prefecture.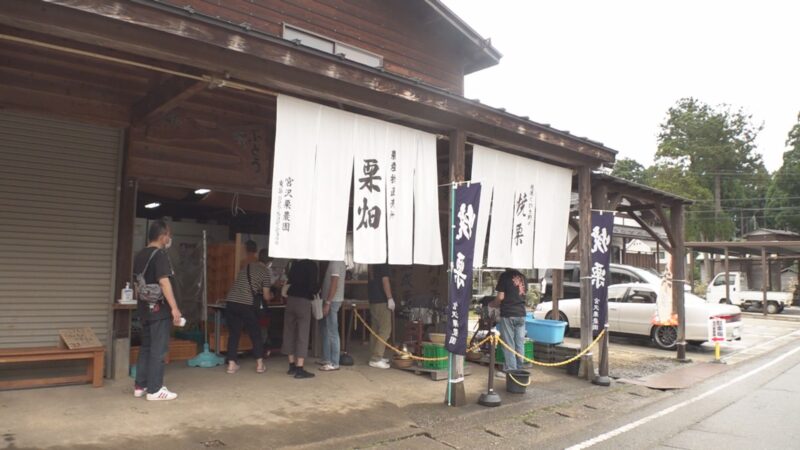 At Miyazawa Chestnut Farm, about 800 chestnut trees of 18 varieties are cultivated on a 2.6-hectare farm.  Of these, three varieties such as "Tanzawa" and "Kenshin Amaguri" are baked at the store.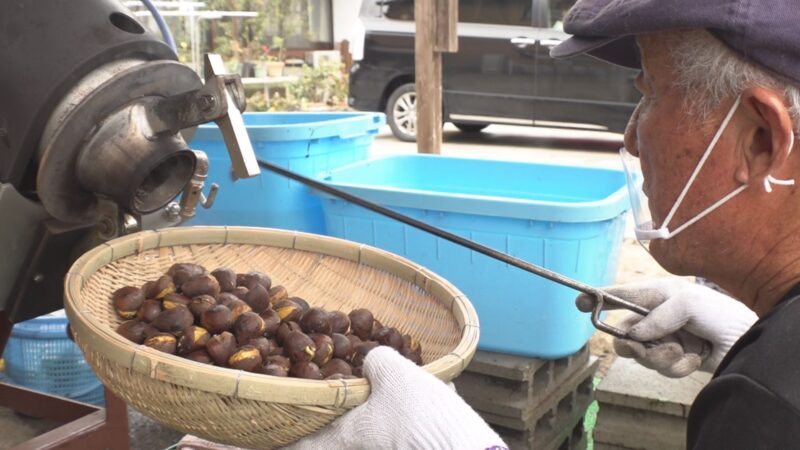 After harvesting, chestnuts are cooled to 0℃ and aged for about a month. By doing this, the sugar content will increase by about 3 times.
Due to the heavy snowfall in winter this year, some chestnut tree branches were damaged, and the yield was reduced by 20 to 30% compared to the average year.  Even so, the usual sweet and delicious chestnuts were produced.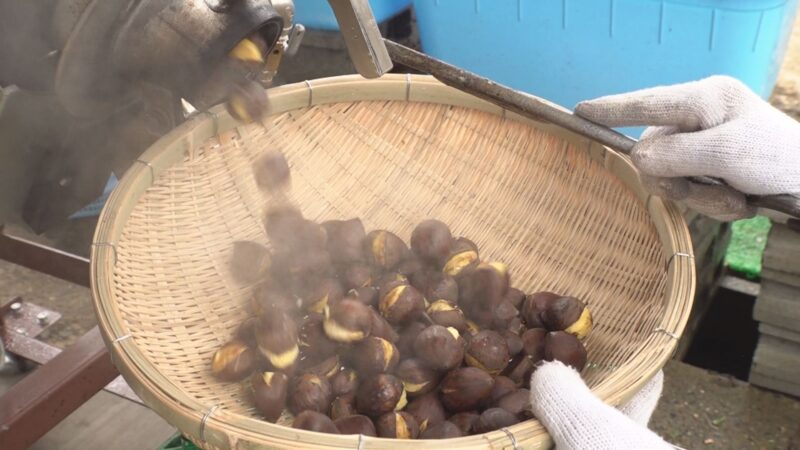 A cut is made on the shell of the chestnuts so that they can be cooked evenly, and they are steamed in a pressure cooker for about 20 minutes.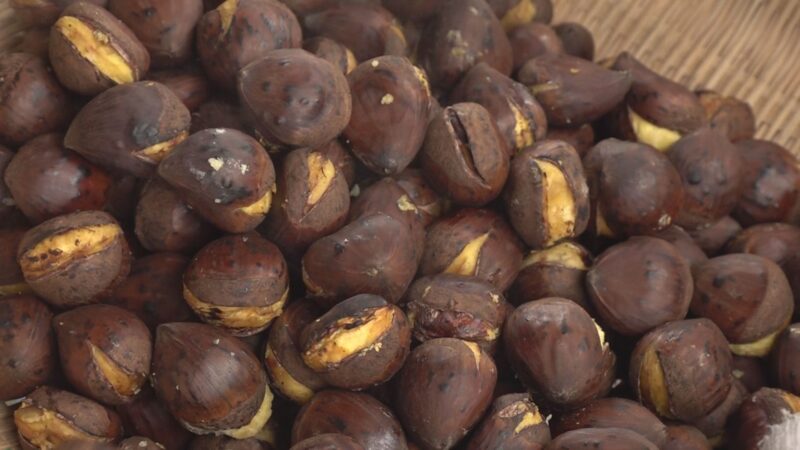 On this day, many people from outside Joetsu city visited, and some visitors bought about 10 bags.
A parent and child from the neighboring city of Myoko said, "I look forward to it every year.  Last year I finished eating in the car on my way home.  So I bought a lot this year."
An elementary school student in Joetsu City looked at the roasted chestnuts with interest, saying, "They smell good. The appearance of the chestnuts turning is interesting."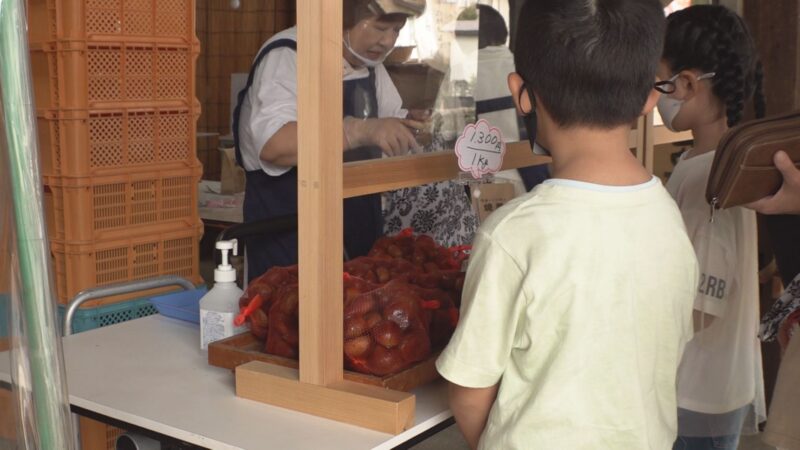 A 200g bag of roasted chestnuts costs 550 yen including tax.  To avoid overcrowding at stores, the store sells them not only on weekends and holidays but also on weekday mornings, just like last year.  Open hours are 9 AM to 12 AM on weekdays, and till 5 PM on weekends and holidays.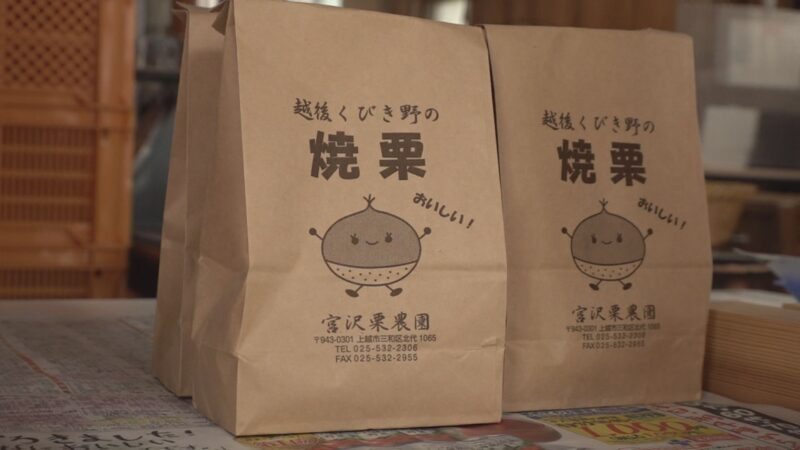 In addition, raw chestnuts are also on sale.  500 grams is 600 yen, and 1-kg is 1,100 yen or 1,300 yen.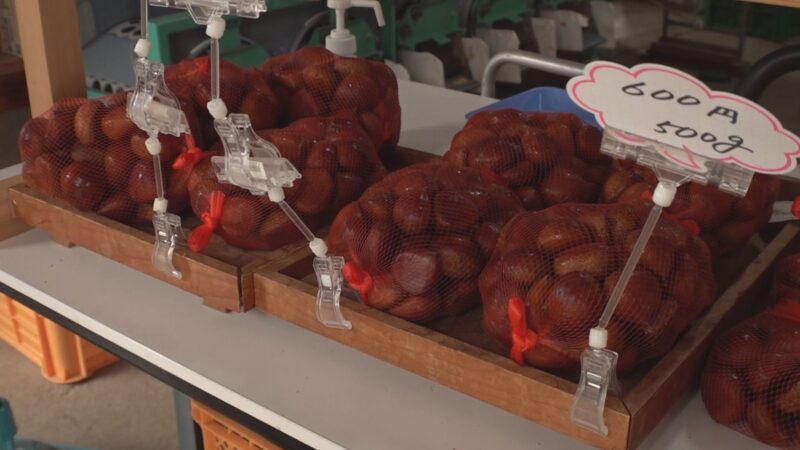 Business this season is expected to continue until mid-November.
Miyazawa chestnut farm