Folk crafts the world can be proud of.   Master craftsmanship!
An exhibition introducing sedge crafts made in the Hiramaru district of Myoko City, Niigata Prefecture and how to make them is being held at the Eshin-no-Sato Memorial Hall in Itakura Ward, Joetsu City.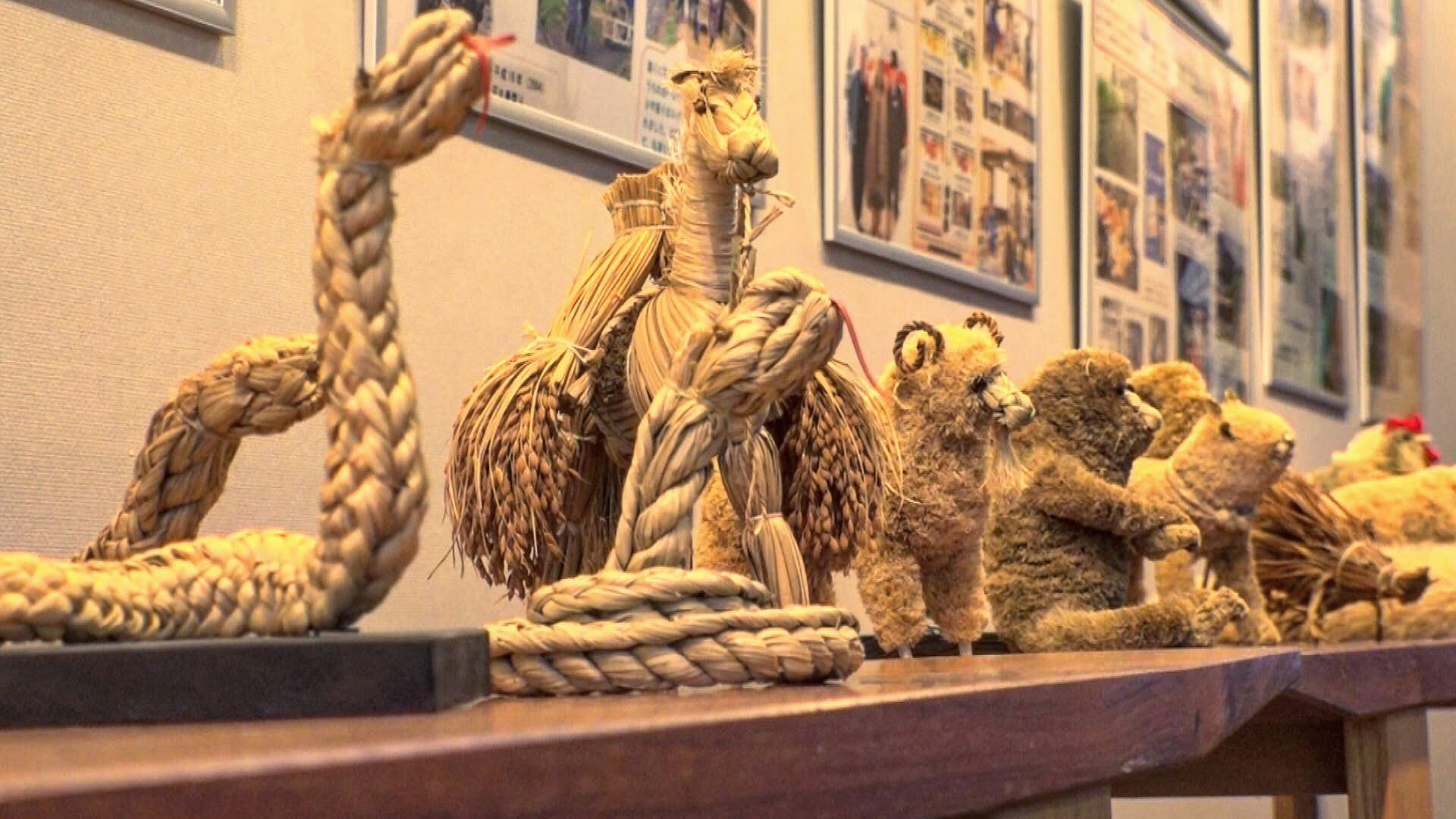 This exhibition was organized by the NPO Hiramaru Sedge Work Preservation Society.
Sedge work is folk craft made in the snowy mountain district of Hiramaru in Myoko city, Niigata prefecture.
Farmers have been making it since 1958 as a source of income during the winter season.  At its peak, there were 200 craftsman, but they have been decreasing due the aging population.  
In 2015 the NPO Hiramaru Sedge Work Preservation Society was established to maintain the traditions of the district.  Currently the members of the preservation society are focused on the full production cycle of Sedge including its cultivation and harvesting in order to pass on the tradition and skills.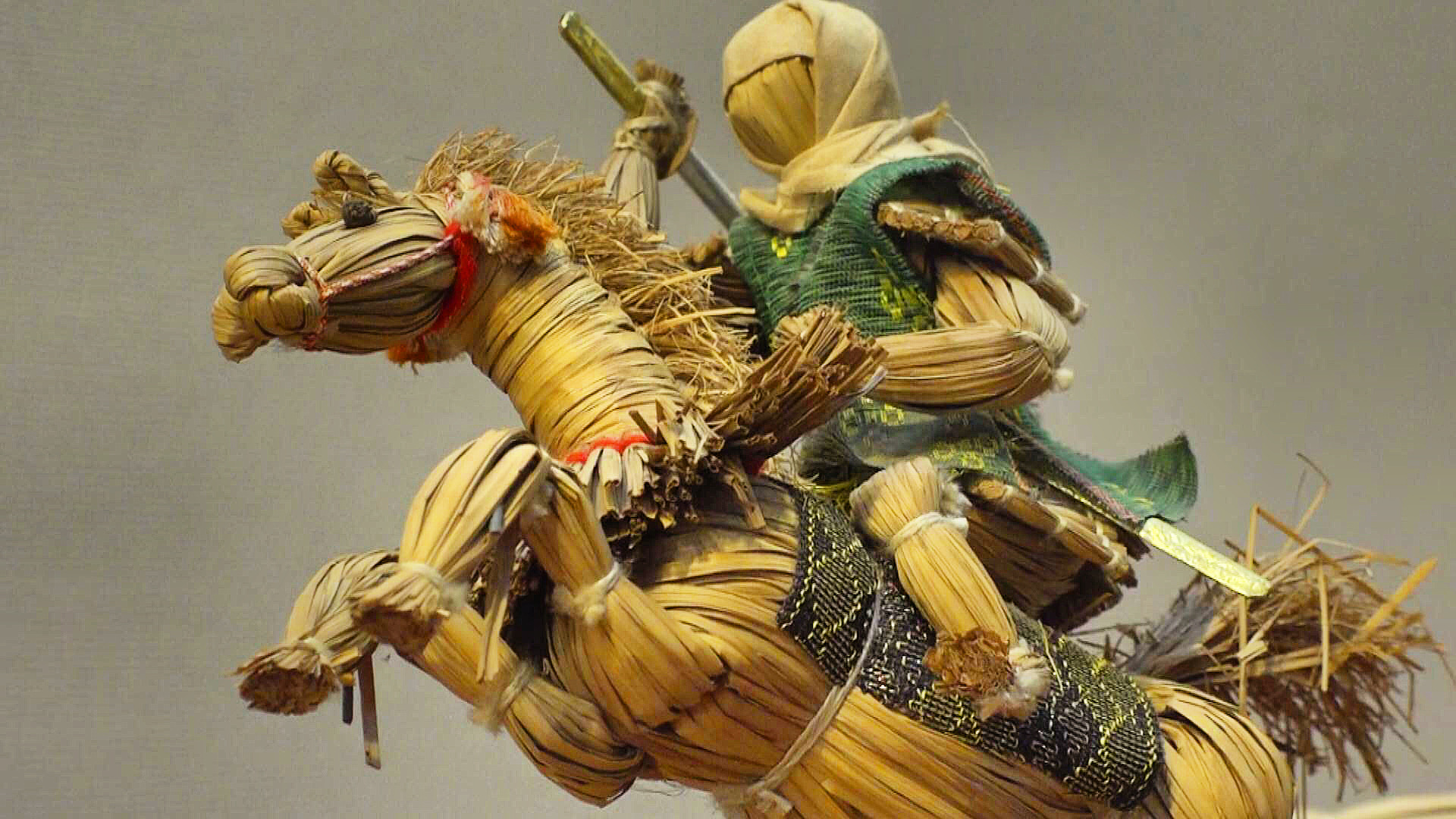 At the venue, there are about 30 knitted and fur Sedge works in the shape of zodiac signs on display.  There are also framed posters showing the activities of the preservation society and how to make sedge work.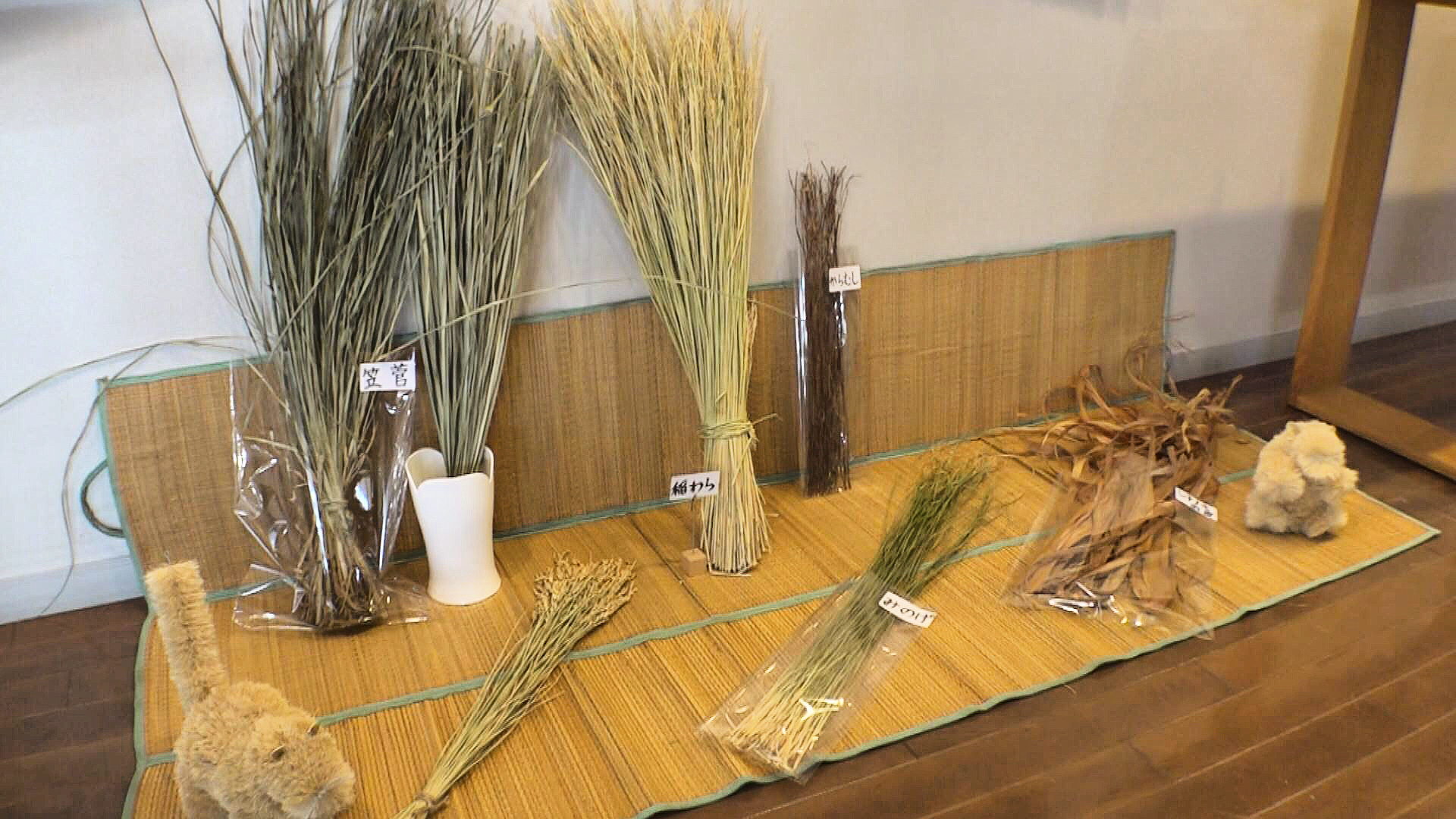 Through the exhibition the President of the Preservation Society, Mr. Misayo Shibano, wants to increase people's interest in sedge crafts and the appeal of the Hiramaru area.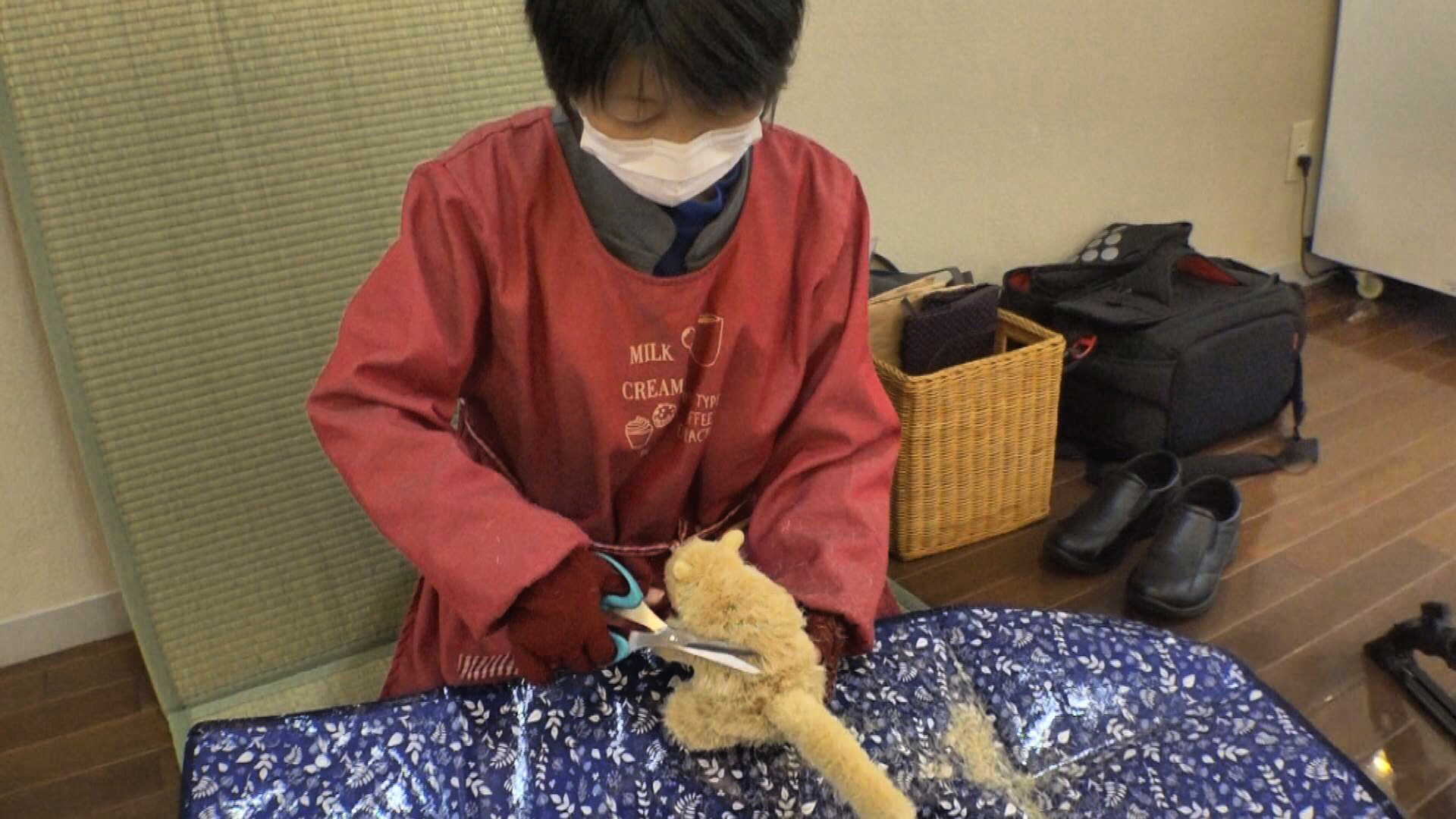 "An Encounter with Hiramaru Sedge Work, Now and into the Future" will be held until March 29th at the citizen gallery of "Eshin-no-Sato Memorial Museum" in Itakura-word.  There will also be demonstrations of how to make sedge crafts on Saturday and Sunday.
Eshin-no-Sato Memorial Museum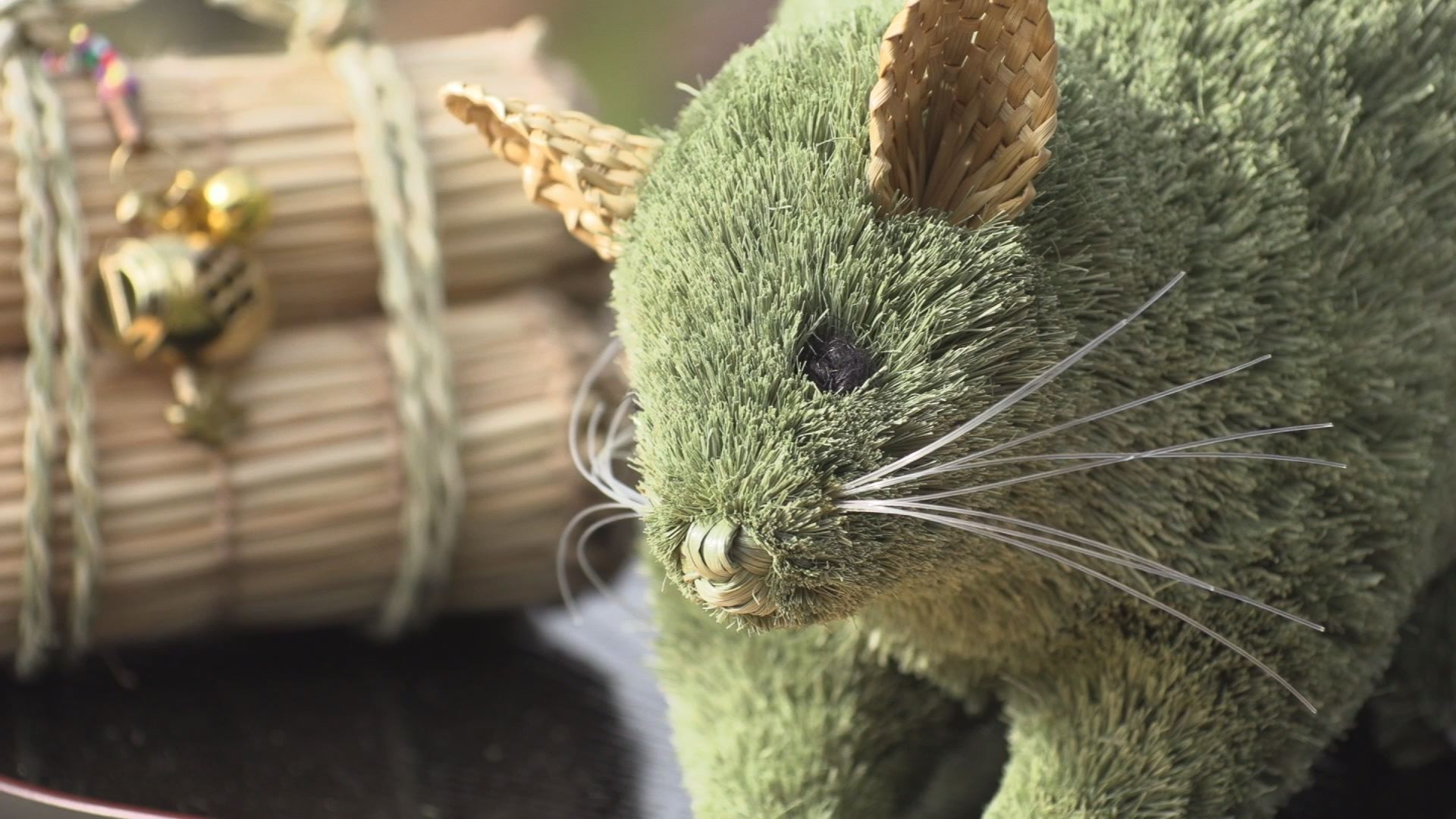 Exhibition is closed every Tuesday until March 29. Free admission
Address: 27-4 Yonemasu, Itakura-ku, Joetsu-shi, Niigata
Tel: 0255-81-4541
Access: About 15 minutes from Joetsu Myoko Station on the Hokuriku Shinkansen
URL: http://eshin.org/manabu/eshin/