A treasure trove of wildflowers full of historical romance!
Imagining spring in Japan, most people think of cherry blossoms, but at the same time there are flowering plants that are best seen in the rural landscape known as "Satoyama".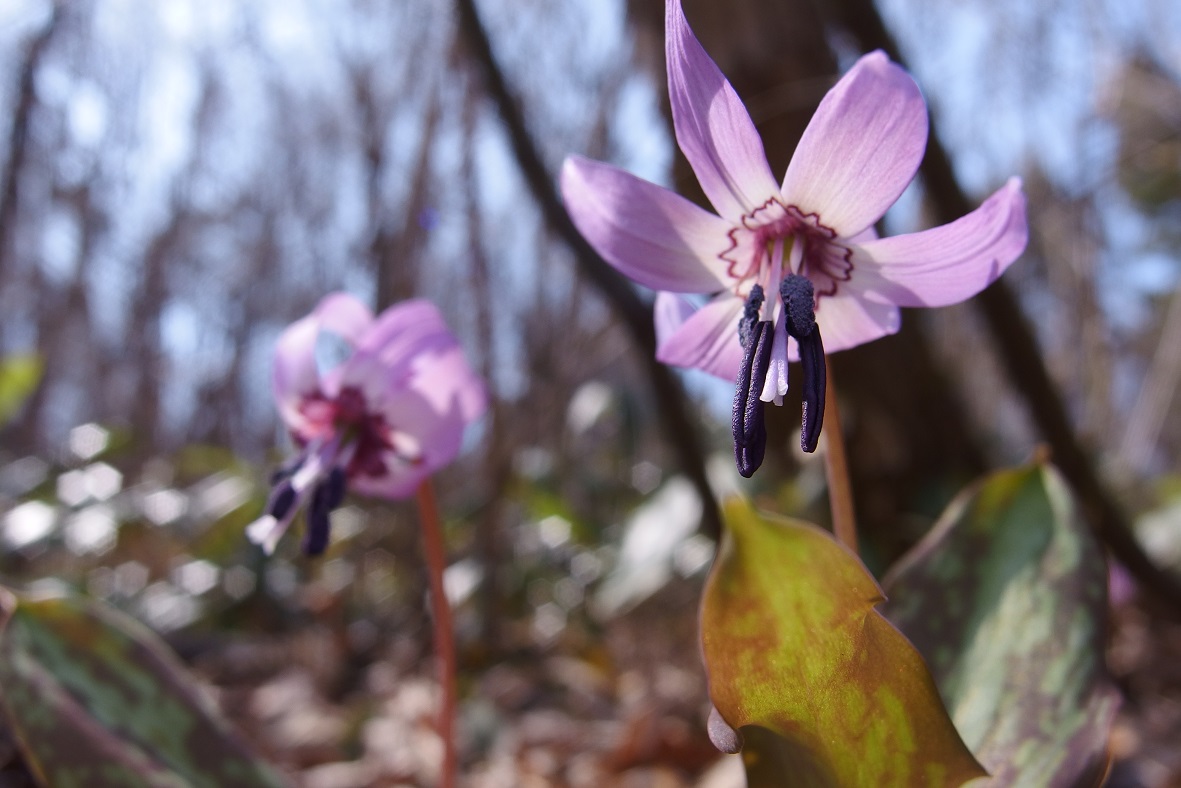 This is Katakuri (Dogtooth violet); a flower that is a sign of the coming spring. At the end of the snow thaw in Satoyama in the Joetsu area of Niigata Prefecture, Katakuri blooms everywhere, and it attracts many visitors.
In particular, "Hida Historical Village" in Miyauchi, Myoko City is famous for Katakuri.
Every year when the cherry blossoms bloom in Takada, Joetsu City, the Katakuri are at their best, and many people from inside and outside the prefecture visit every year to see the Katakuri.
Katakuri is a wild plant that represents the temporary nature of spring: the "Spring Ephemera" that sleeps in the soil from summer to winter. It is also called "Spring's ephemeral life" and "Spring fairy".
It takes almost 7 or 8 years to bloom, and it is only in flower for a very short time..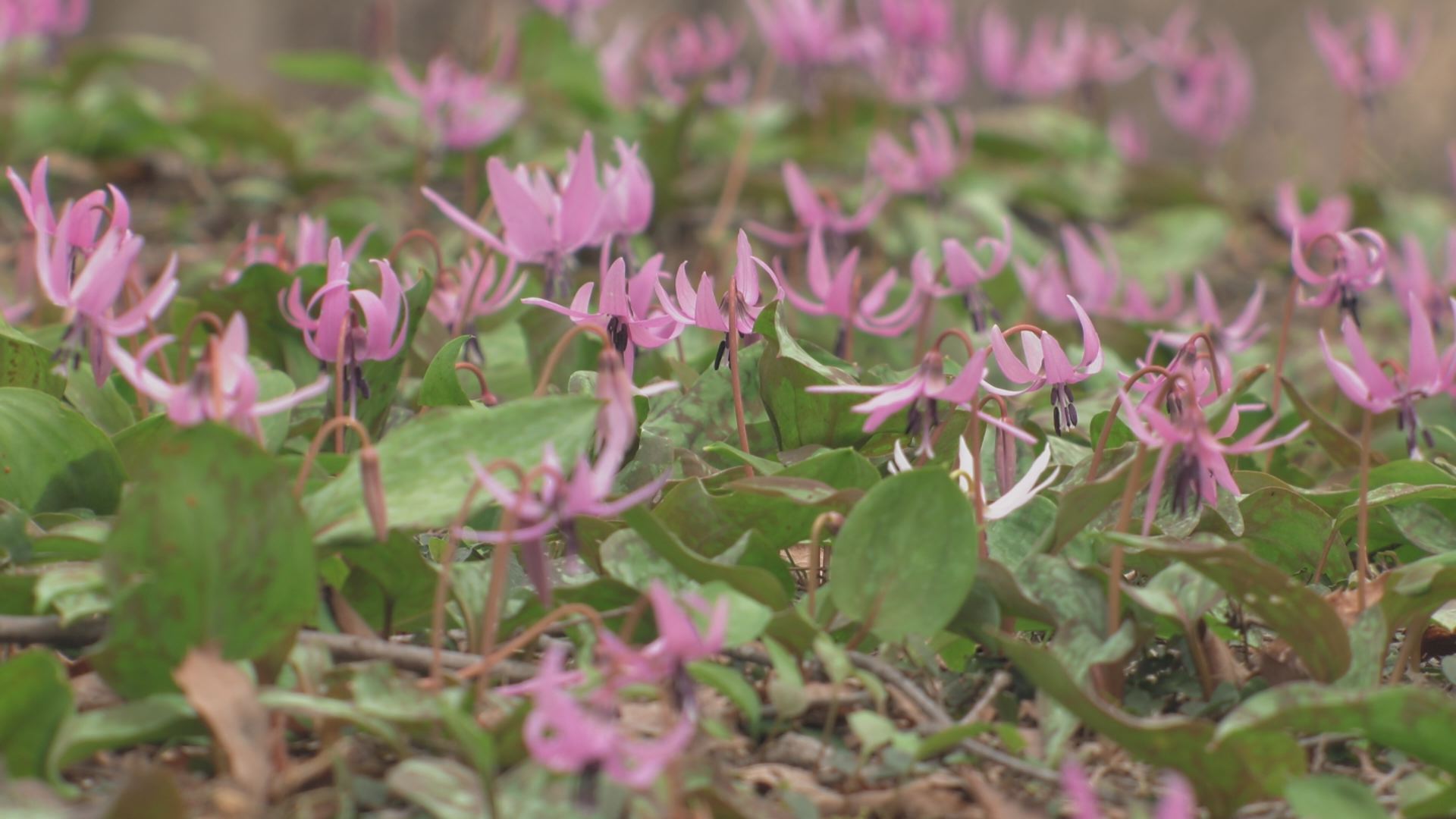 The entire satoyama area is covered with Katakuri flowers during the peak season.
The ground is blanketed in a delicate purple, and the flowers shake in the breeze like a baby's rattle.
In addition to Katakuri, you can also enjoy spring wildflowers such as Kikuzaki Ichirinsou, Shojobakama and Iwakagami.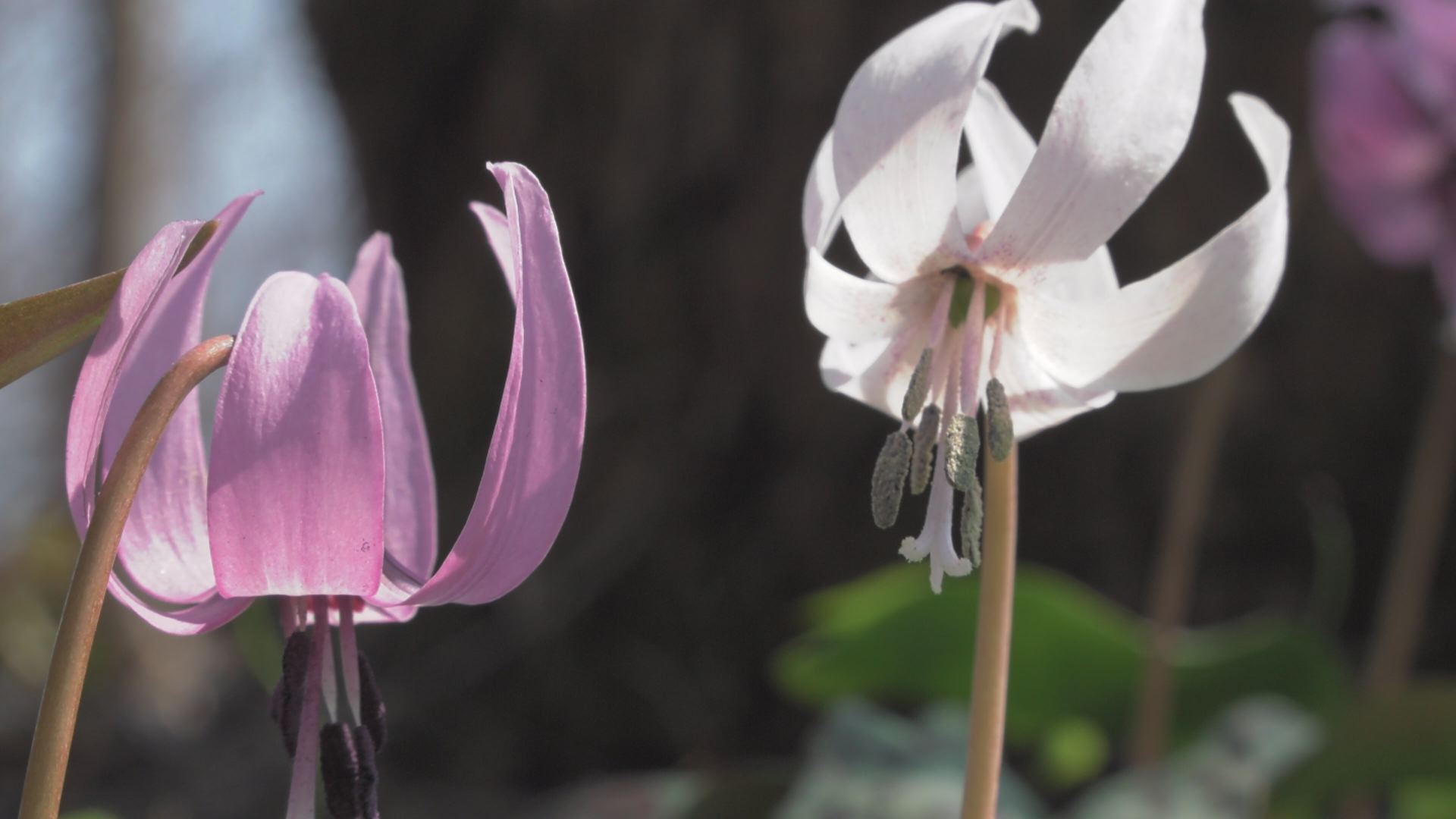 If you're lucky, you might catch a glimpse of a white Katakuri.
Only one out of tens of thousands of the flowers is such a color.
Such a flower is a delight for photography enthusiasts. If you are lucky, you may be able to appreciate it.
The "Hida Historical Village" where the flowers are found is a historically important site dating from the Yayoi period (300 BC – 300 AD) to the Sengoku period (1467– 1590).
It features sites such as the "Hida archeological site", "Samegao castle ruins" and "Tumulus".
It has been selected as one of the top 100 parks in Japan.
In recent years, many people have become interested in history, and are attracted to places where they can enjoy history in natural surroundings.
* Please check the latest flowering status at the office or on the website.
   In the historic village, the office containing the general information center is open from April to November.
Hida Historical Village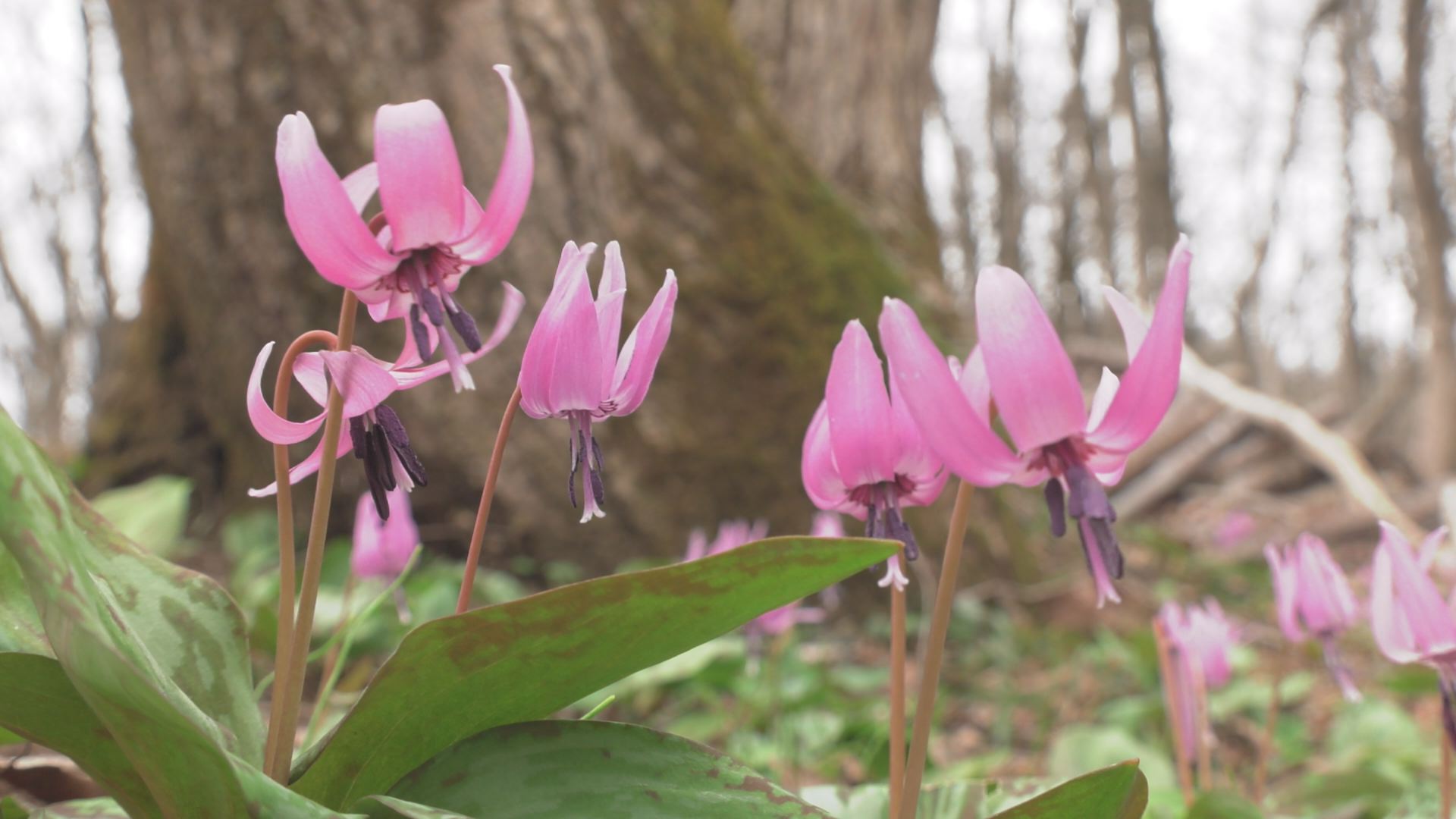 The office is open from April to November
Address: 263-1 Miyauchi, Myoko City, Niigata Prefecture
Tel: 0255-72-0697
Access: About 15 minutes from Joetsu Myoko Station on the Hokuriku Shinkansen