In the Joetsu region of Niigata prefecture, a delicacy using "shark", which has been popular as a daily staple for a long time.  It has been developed and is on sale mainly on the internet from Saturday, 17th of July.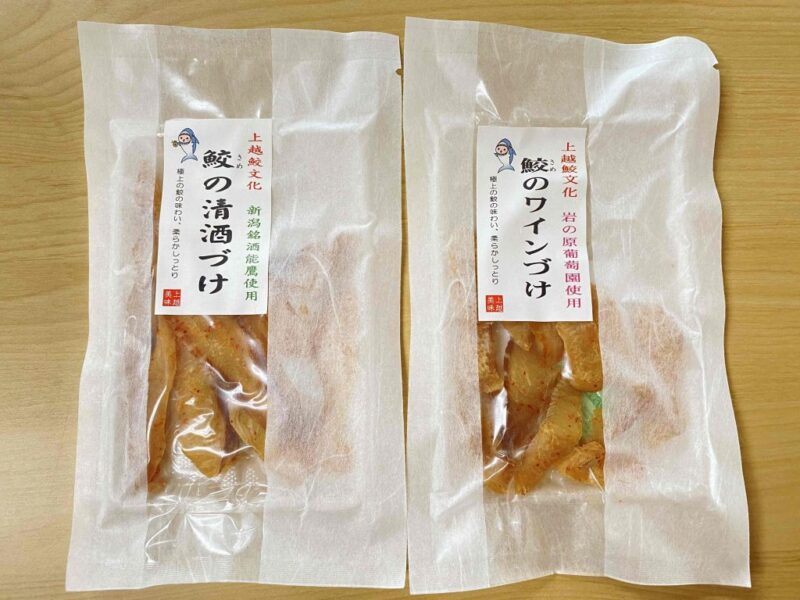 Left: Shark in sake   Right: Shark in wine   660 yen each (tax included)
"Shark in sake" and "shark in wine" were developed as souvenirs unique to Joetsu.  They were developed by "Nishizawa Delicacy Sales" in Shinbokoshinden, Joetsu City, and Mari Ibe, a local cooking researcher.
The Joetsu region in southwestern Niigata Prefecture has a long tradition of eating shark.  The habit of eating shark has taken root, with shark available all year round in supermarkets. It has also regularly been incorporated into school lunches. This delicacy was developed to make use of this shark culture to create products that can be easily eaten without cooking.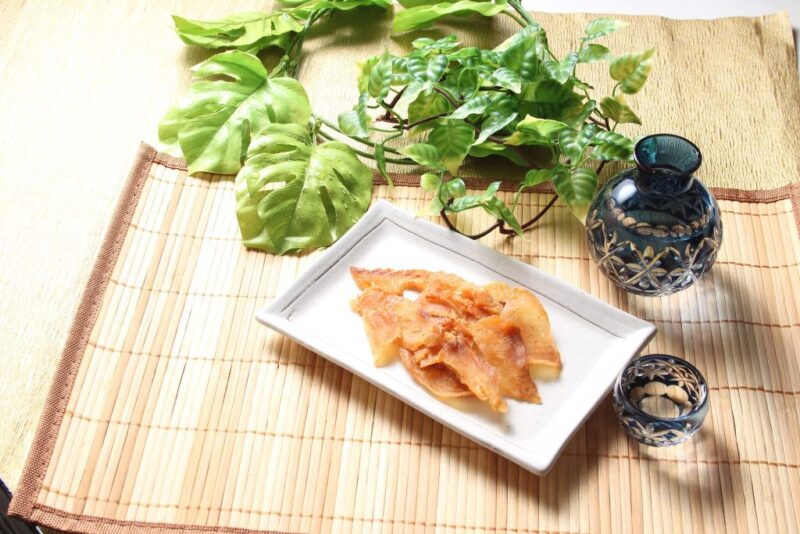 The sharks are dried and processed from fresh blue sharks landed in Kesennuma, Miyagi Prefecture, and seasoned with Noutaka from Tanaka Sake Brewery in Joetsu and the white wine "Zen" from Iwanohara Vineyard.  The texture is chewy but moderately moist, and people come to really love the unique taste.

Nishizawa Delicacies Sales has been focusing on developing delicacies that add sardines, scallops, cod, etc. to local sake and wine.  President Fujio Nagano said, "Sharks have been an image of a feast since I was a child.  I've always wanted to serve them as a delicacy at our company.  We were able to connect with a company that supplies shark meat, and develop a commercially-available product."
The price is 660 yen including tax.  It will go on sale from Saturday, 17th, July and will be available at Rakuten Ichiba on the Internet, as well as at local stations and souvenir corners of tourist facilities.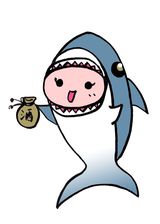 New character "Sameko-chan" printed on the package
President Nagano said, "We would like to promote this product, which inherits the shark culture of Joetsu, to the whole country so that it will become one of our original main products."
Nishizawa delicacy sale
■ Inquiries: Weekdays 9: 00-17: 00 TEL 025-524-9818
Nishizawa delicacy sale