Focusing on camps that have become increasingly popular in recent years, we are doing our best to publicize the campgrounds that are open in the Joetsu area (Joetsu City, Myoko City, Itoigawa City).  Not only detailed information on each campground, but also spots recommended by the editorial department will be posted.  It's good to have fun with your family, or to enjoy your time as a solo camper.  Why don't you go out to play in the great outdoors?
Camp in the unexplored region of Itoigawa!  A host of activities! 
Takanami Healing Garden is a campground on the banks of Takanami pond at the foot of Mt. Hakuba at an altitude of 540 meters.  It is about 40 minutes by car from downtown Itoigawa, Niigata Prefecture.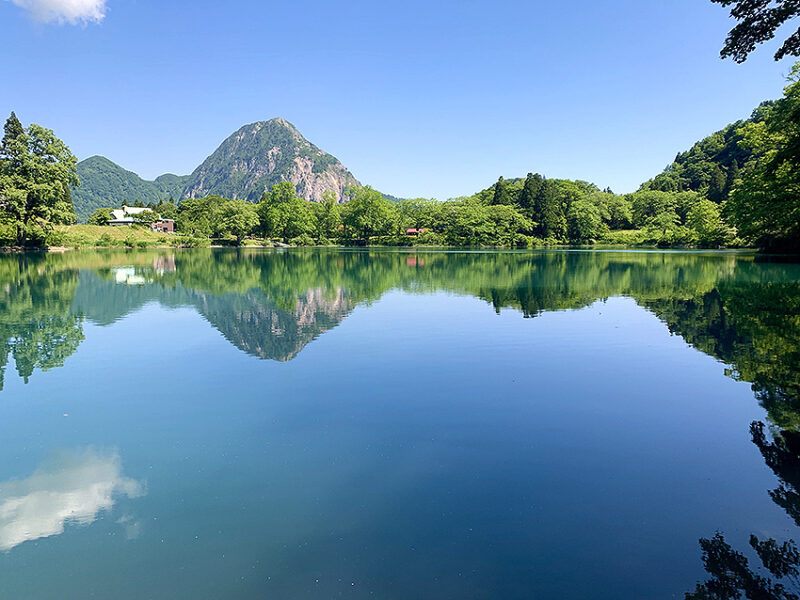 Please take a look at this view first.  The location across from the pond is wonderful, and the surrounding scenery is reflected on the surface of the pond against the backdrop of the rocky face of Mt. Myojo.  A magnificent view that looks like a picture spreads out in front of you.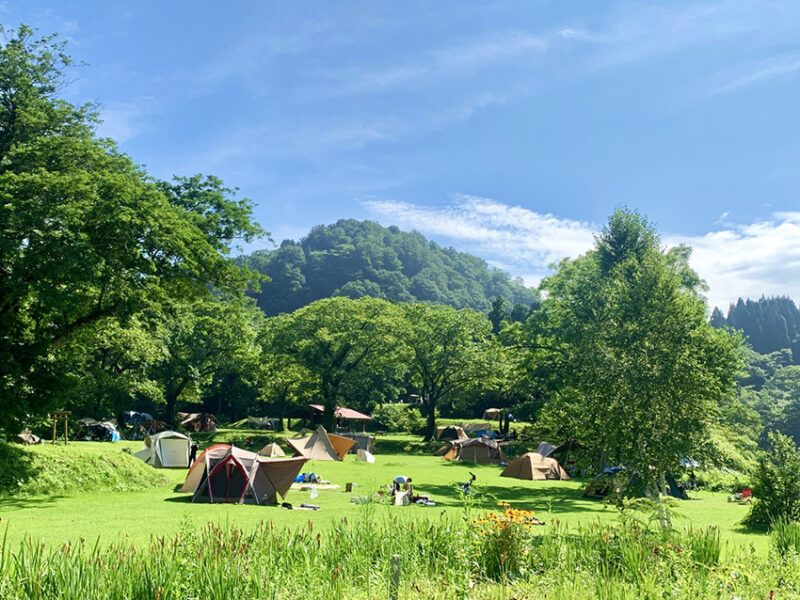 There is a campground on the bank of the pond.  There is no specific division, so if you apply in the administration building, you can set up a tent anywhere you like.  The entire ground is grass.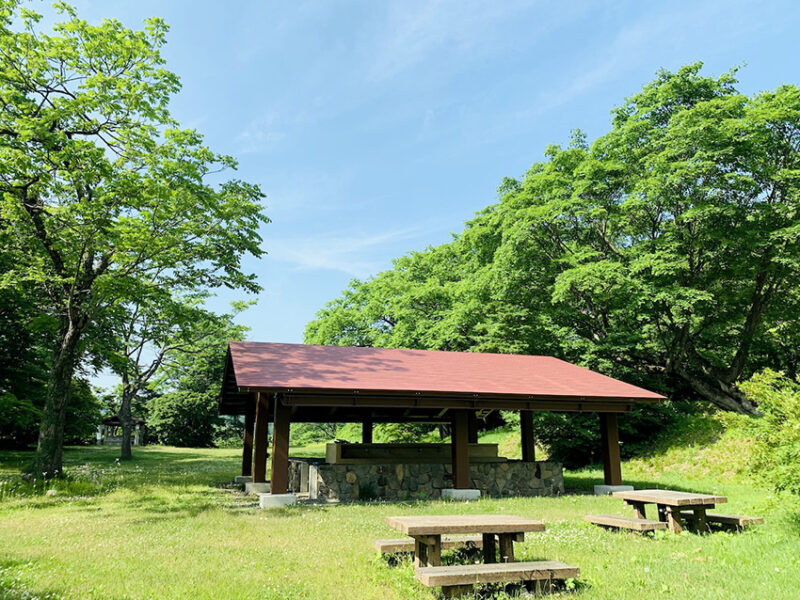 There are 3 cooking buildings in the campground, and there are toilets.  There is also a hot shower, but they are currently discontinuing the use of the shower due to COVID-19.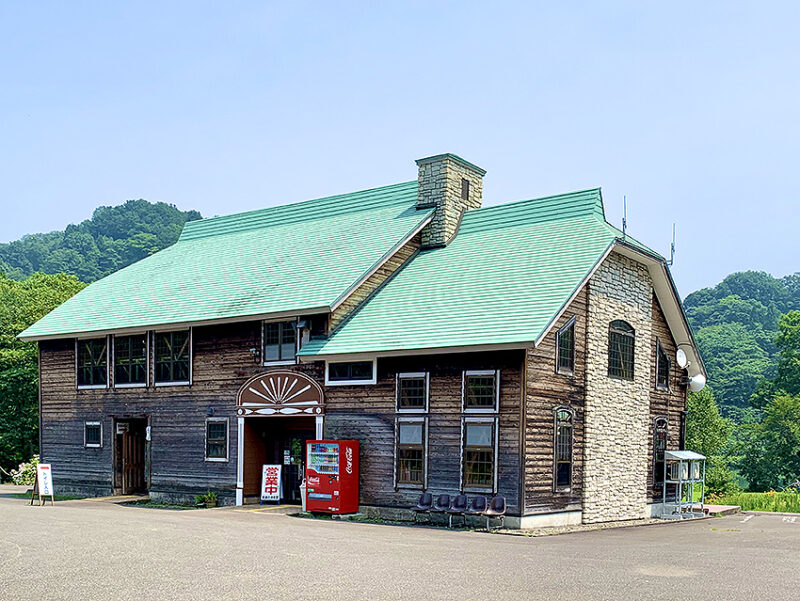 Near the tent site, there is a rest house where you can eat, and a shop where you can buy souvenirs.
Cars are not allowed in the campground, and the distance from the parking lot is about 500 meters.  There are 5 handcarts, which can be rented for free to carry luggage.  Firewood and charcoal are sold for 500 yen.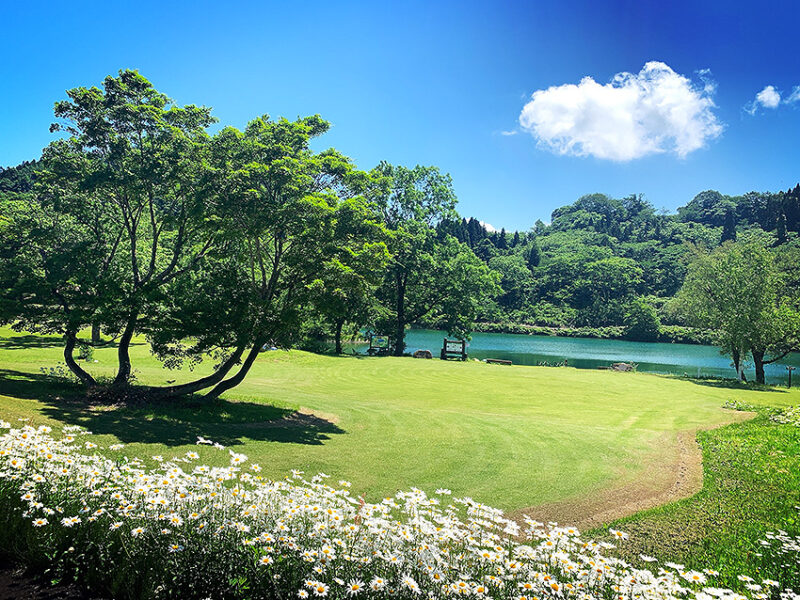 Rowing boats and fishing can be enjoyed at the campsite pond.  There is also a promenade on the premises, perfect for walking and mountain biking.  In addition, there is a kids' land where you can enjoy ground golf, tunnel gym, slacklining, and bouldering, so both adults and children can try various activities.
To apply for the campsite, please make a reservation from the website.
Recommended by the editorial department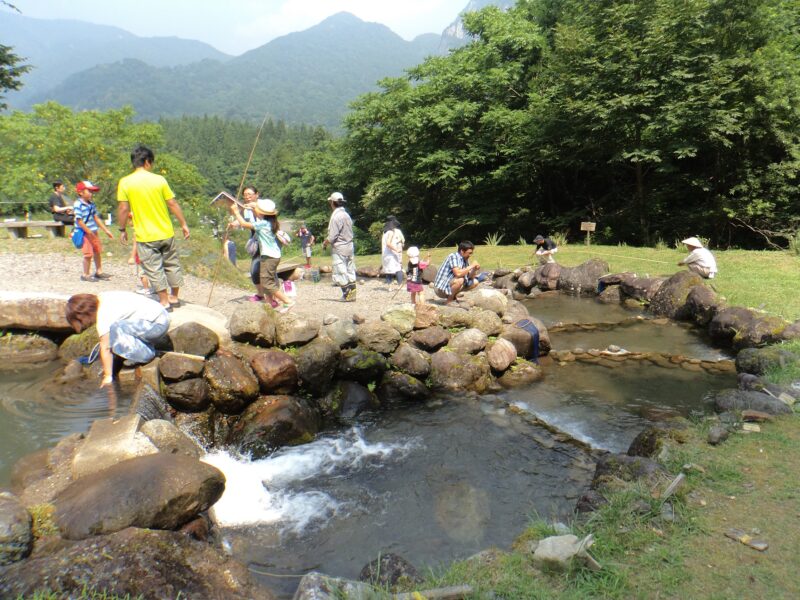 Jade Gorge Fishing Park
"Jade Gorge Fishing Park" is about 15 minutes by car from the campground.  It is an artificial mountain stream that draws its water from the flow of the river, so even beginners can easily enjoy the feeling of mountain stream fishing.  The fish you catch can be grilled on the spot and eaten (for a fee).  Please come and enjoy.
■ Business period: Sundays and public holidays from late April to late October.  Only in August: Saturdays, Sundays and public holidays
■ Business hours: 9:00 to 16:00 (last admission 15:00)
■ Fishing fee: 1 fishing rod (up to 4) 2,000 yen (with bait and reels)
* If you want to grill the caught char with salt, 500 yen per fish, and if you grill rainbow trout with salt, 400 yen per fish.
■ Homepage:https://www.itoigawa-kanko.net/spot/hisuikyo_fishingpark_campsite/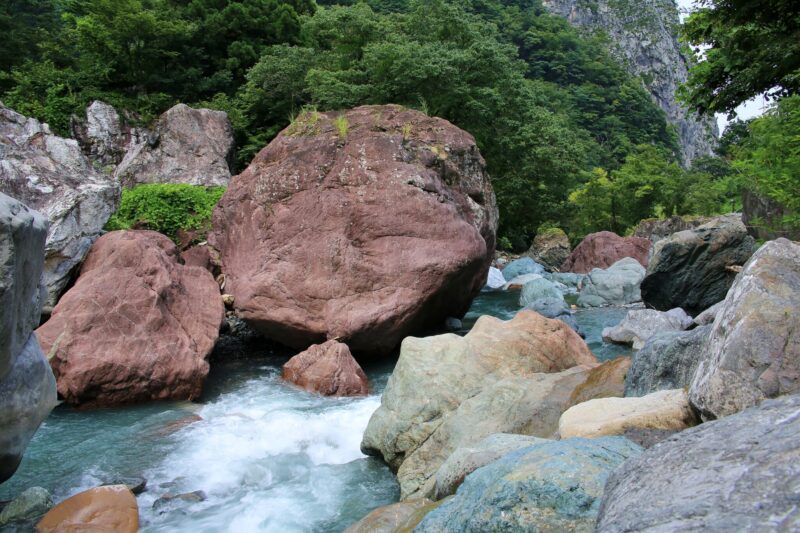 Kotakigawa Jade Gorge
There is "Kotakigawa Jade Gorge" near Jade Gorge Fishing Park.  This place, which symbolizes the hometown of jade and Itoigawa, was designated as a national natural monument in 1956.  No rocks, including jade, can be collected in this area, but you can see the majestic river flow and huge jade gemstones.
Healing Garden Takanami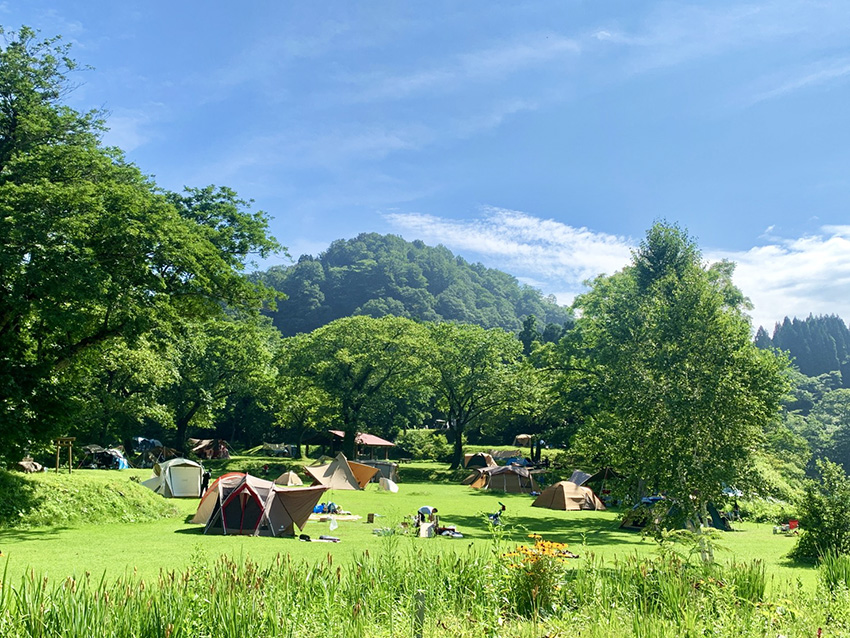 ■ Business period: (2021) From late April to late November ■ Parking lot: Approximately 150 cars ■ Fee: 2,000 yen per night for a tent, 1,100 yen per night for a tarp, facility usage fee (elementary school students and above) 100 yen per person per night
Address: 19336 Kotaki, Itoigawa City, Niigata Prefecture
Tel: 025-556-2327
URL: https://www.takanaminoike.com/