Superb view! Carpet of flowers
At the hot spring inn "Eshin no Sato Yasuragi-so" in Itakuraku-Ward, Joetsu City, Niigata Prefecture, 10,000 moss phlox stocks are in full bloom.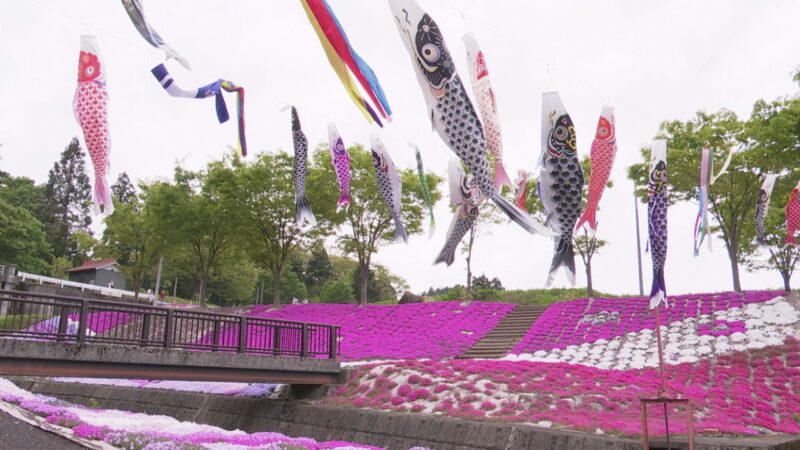 Around 2000 m2, 10,000 moss phlox plants are planted around Eshin no Sato Yasuragi-so. There are 9 kinds of flowers that started to bloom last month. The staff of the facility has increased while taking care of it. Last fall, a local Itakura Junior High School student volunteered to plant flower seedlings.
At Yasuragi-so, 100 carp streamers sent by citizens are currently listed, and they are swimming comfortably on the flowers.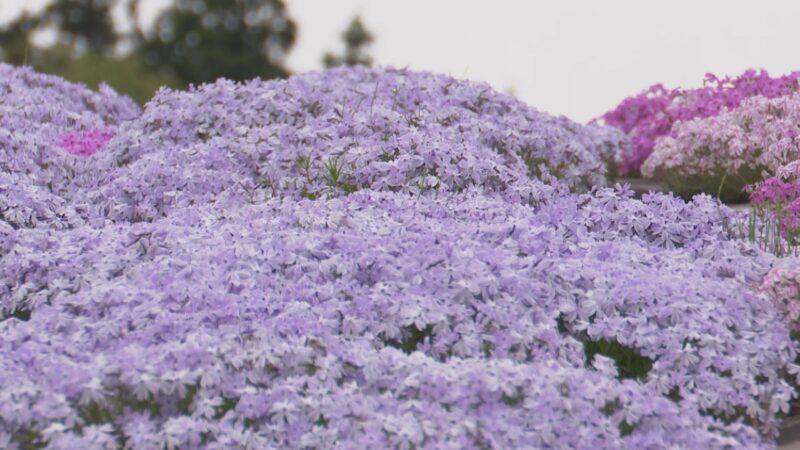 The visitor said, "I came here for the first time. It's more beautiful than I expected. I'm happy that my child is so small that I can't go out and I'm happy with this place in my hometown."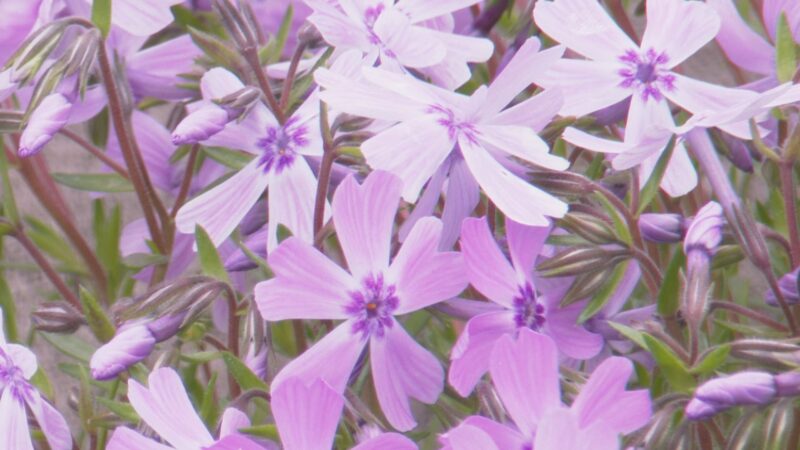 You are free to see the flowers, but Yasuragi-so is calling for a cooperation fee of 200 yen as a flower management fee.
If you park your car on the surrounding road, it will be crowded and dangerous, so please use the parking lot of Yasuragi-so.
ゑしんの里 やすらぎ荘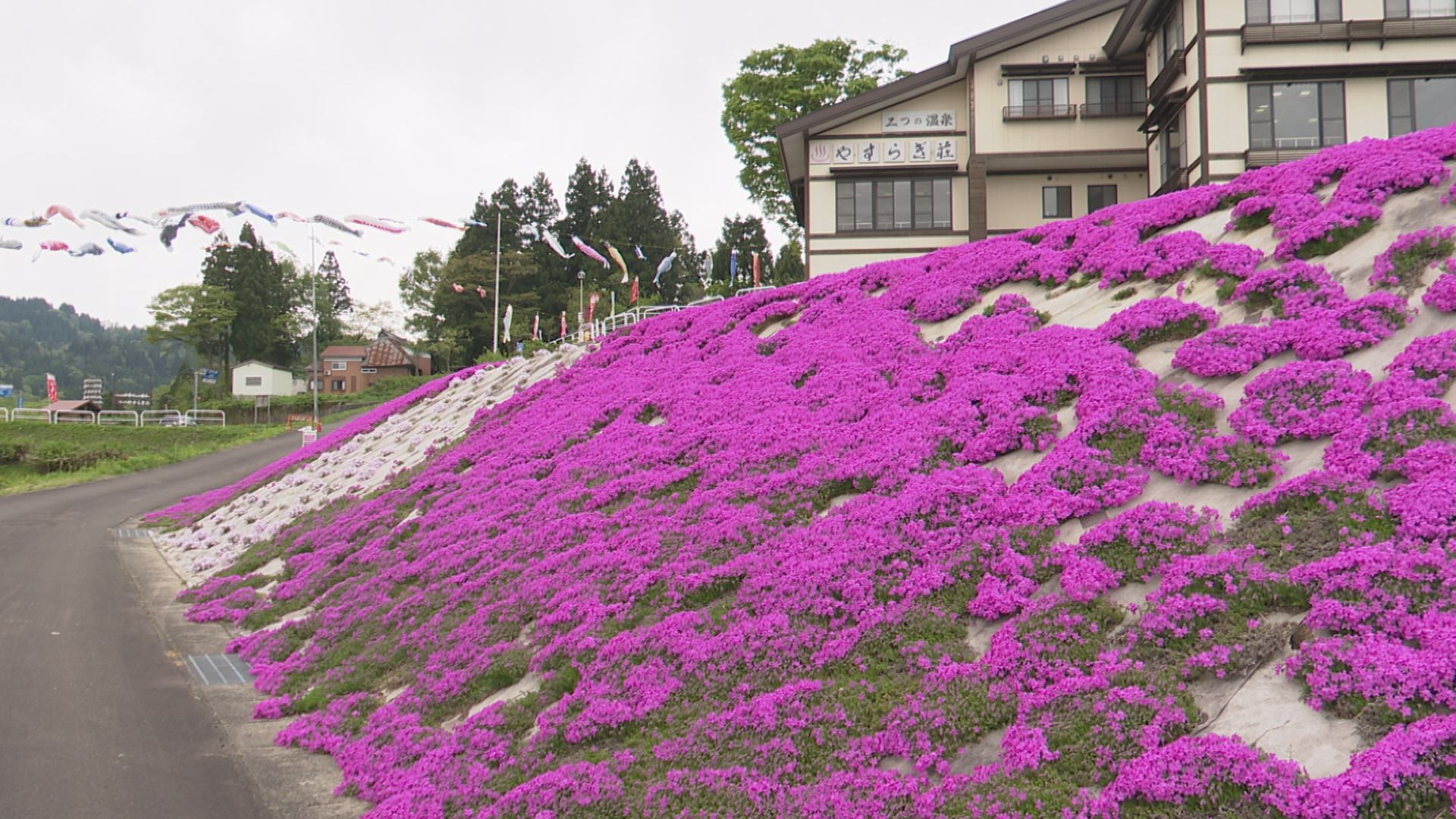 Address: 1624-1 Kuguno, Itakuraku-ku, Joetsu-shi, Niigata 944-0124
Tel: 0255-78-4833
Access: <車>北陸自動車道上越インターから30分/<車>上信越自動車道中郷インターから30分
URL: https://yasuragisou.com/#