The secret of deliciousness is freshness! 
Did you know that there is a food manufacturer in Kiyosato-Ward, Joetsu City, Niigata Prefecture, which has been making pickles for over 30 years and has been flooded with orders from all over the country as well as from the local area?
Kiyosato Co., Ltd. is located in Kiyosatoku Mononofu, which is dedicated to making pickles. 
We make various pickles using seasonal vegetables from 1500 to 2000 pieces a day. The most popular of these is Nozawana, which is sold all year round.
With the motto "I can't do anything better than the raw materials", we make special pickles using only high-quality domestic vegetables. Mr. Michio Furusawa, the president, talked about the secret of deliciousness as follows.

"Pickles are pickled overnight. Basically, they are eaten raw, so safe and secure products are the first. The other is to use fresh vegetables. Isn't it okay if the pickles are left over? It was sometimes said, but after all it will be delicious if you use good ingredients. This is an iron rule, absolutely. "
At the factory, we visually check all vegetables before processing. Thorough quality control that does not use anything that is damaged even a little.
Also, we are particular about the pickle liquid that goes with the vegetables.
The taste of pickles greatly depends on the season and the condition of the vegetables, but we make delicate adjustments to the pickle liquid according to the conditions of the ingredients so that the taste is as uniform as possible. It is a skill that can be achieved by the experience cultivated over many years.
President Furusawa says, "I think the taste is quite different from 10 or 20 years ago. It is said that salt is reduced due to the health boom, but it is important that you can eat deliciously even with reduced salt."
"Kiyosato" continues to take on the challenge of creating products that meet the needs of the world while adhering to traditional manufacturing methods. By the way, it seems that the company name has such a desire to let people know more about Kiyosato Ward.
The pickles of "Kiyosato" are in season with red turnips and Chinese cabbage, and spring vegetables will appear in the future. Pickles are sold not only at factories, but also at supermarkets in the Joetsu area, Ichiko and Narusu.
Kiyosato Co., Ltd.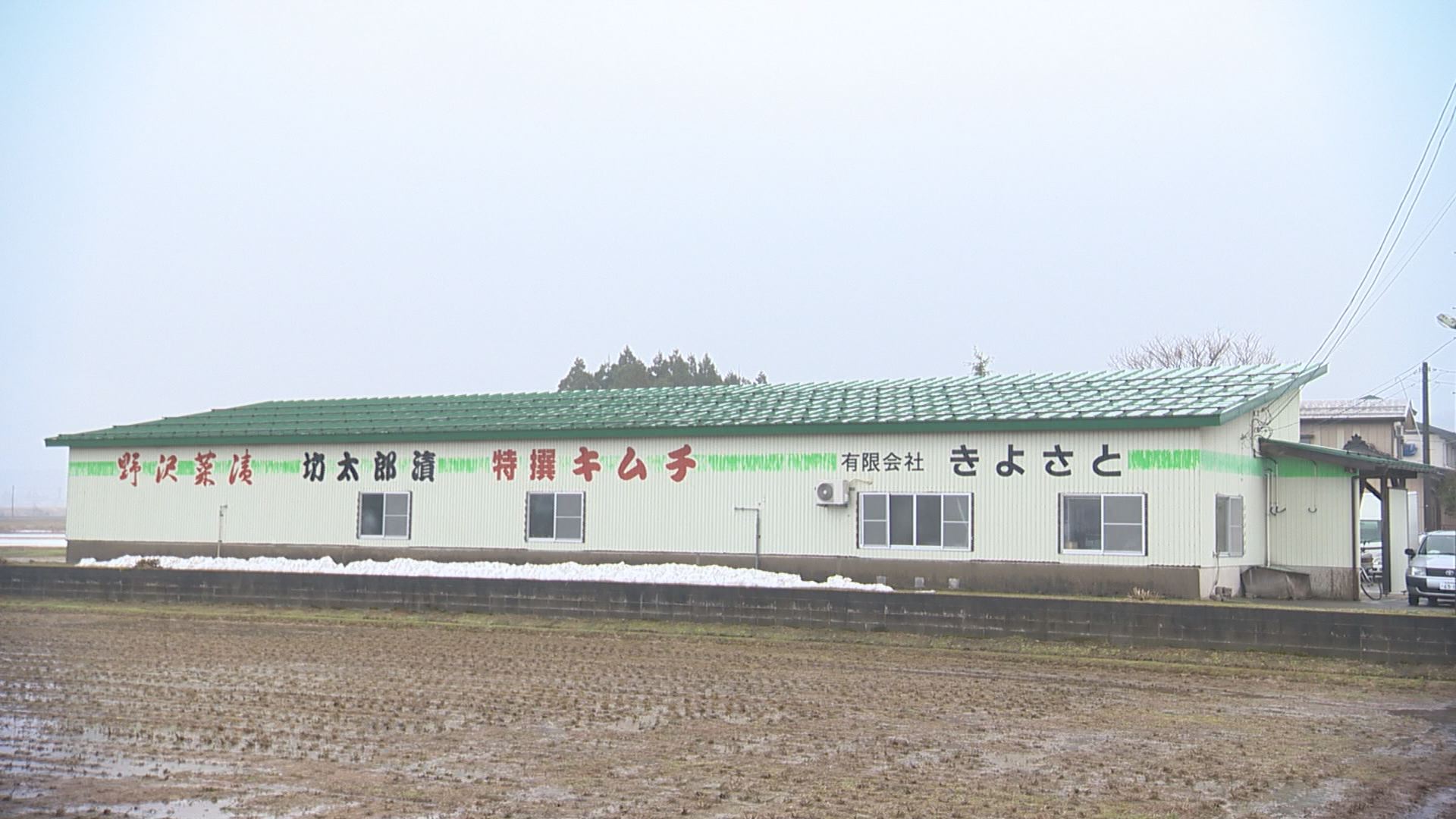 Business hours: 8: 00-17: 00 Closed on Sundays
Address:
Tel: 025-528-3540