A project to collect ship stamps "Gosenin" around Japan has started on April 1st. Sado Kisen of Niigata Prefecture will also participate in the project, and Sado Kisen's original "Gosenin" and stamp book will be on sale in late April.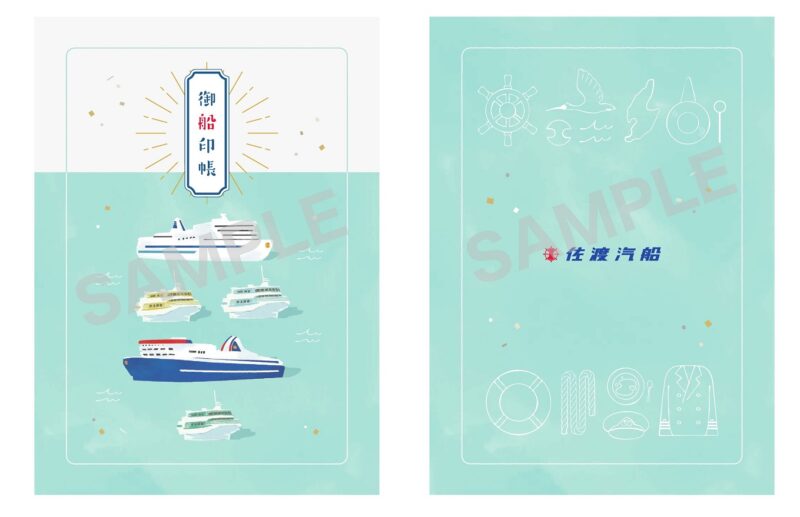 Sado Kisen original stamp book 2000 yen per book
This is Sado Kisen's original stamp book. The size is 160 x 100 mm and it is a bellows type 24 folds.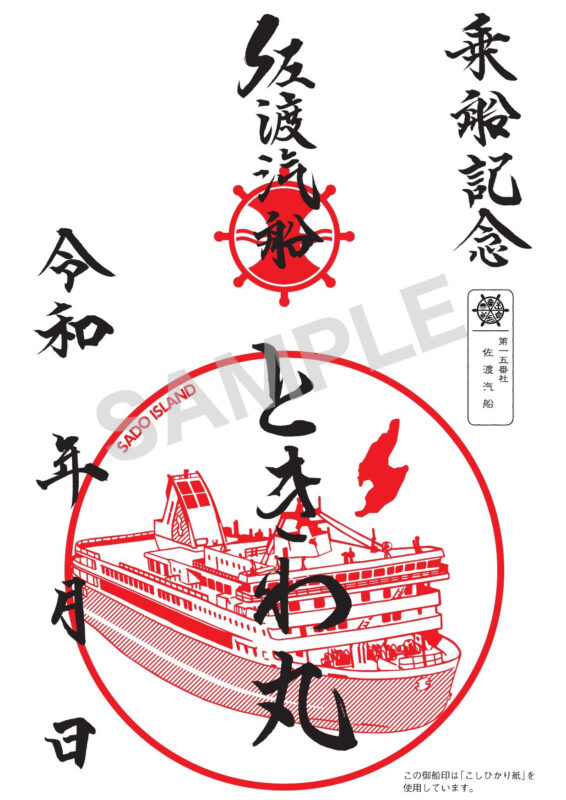 Sado Kisen "Gosenin" 300 yen per sheet
This is "Gosenin". The size is 150 x 100 mm. It is a "gosenin" unique to Niigata that uses "Koshihikari paper" made from Koshihikari rice straw. The characters are handwritten by a young staff member of Sado Kisen, who is good at calligraphy.
There are five types, including "Tokiwa Maru", "Okesa Maru", "Ginga", "Tsubasa", and "Suisei".
Details such as the sales start date and retailers will be posted on the Sado Kisen website in the future.
The Gosenin Tour Project is an official project of the Japan Passenger Ship Association.Currently, 46 companies nationwide from Hokkaido to Kagoshima are participating, and sales will start in sequence.According to the association, there is also a title system "Gosenin Master" that is certified to collect stamps for the specified number of shipping companies, so that you can enjoy collecting while traveling.Detailed information such as certification conditions will be announced on the project's official website in mid-April.