"Nobi-ru Yomodora" is on sale at the cherry blossom viewing party!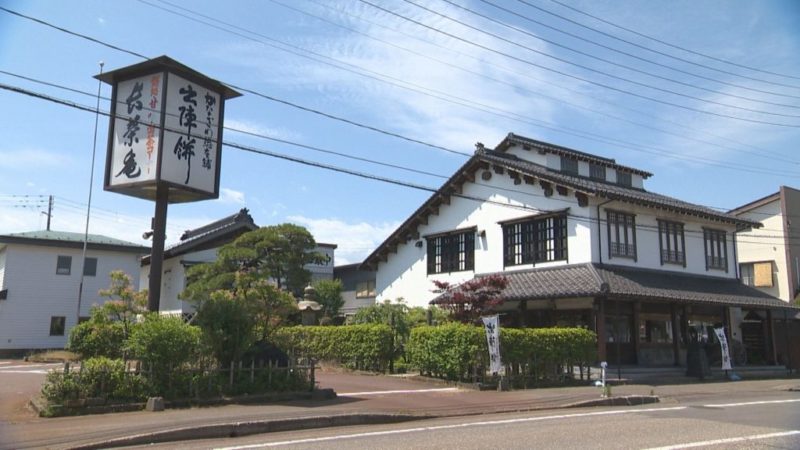 "Kanazawa Sohonpo", a long-established confectionery store in Joetsu City, Niigata Prefecture, will sell "Nobi-ru Yomodora", a dora-yaki with the standard product "Shutsujin mochi", at the Takada Castle Site Park Cherry Blossom Festival from April 1st. doing. What kind of dorayaki is it?
New product "Nobi-ru Yomodora"
The dorayaki dough is kneaded with mugwort and contains the whole "Shutsujin mochi".
As the name suggests, when you break the dorayaki, the mochi grows. There are two types of flavors, in addition to "Shutsujin Mochi", there is also a Sasa dumpling flavor that contains whole bamboo dumplings (sasa dango). These dorayaki were made in collaboration with a culinary researcher in Joetsu City, Mari Ibe.
Mari Ibe said, "The Japanese confectionery industry is having a hard time because of the corona sickness. This time, we have developed a product using" Shutsujin Mochi, "which is a famous confectionery in Joetsu City. Dorayaki has the same mugwort as "Shutsujin mochi" in the skin, so it has a refreshing taste. "
We devised 7 types before selling, and finally 2 types.
The price is 200 yen (tax included). There is also 20 yen black honey sold separately. You can also buy handmade takeaway bags. The place of sale is the booth of Mari Ibe, a kitchen studio near Gokurakubashi in Takada Castle Site Park. Mari Ibe says, "Nobi-rudora-yaki and mugwort dough are rare, so I hope everyone will enjoy them."
In addition, the new product "Spring Path" with cherry blossoms will be on sale at the "Kanazawa Sohonpo" store. In addition to dorayaki, the popular shark kushikatsu is also on sale at Mari Ibe's booth.
Takada Castle Site Park