Right next to the hot springs! You can also enjoy snow camping Dec. 17 – Mar. 31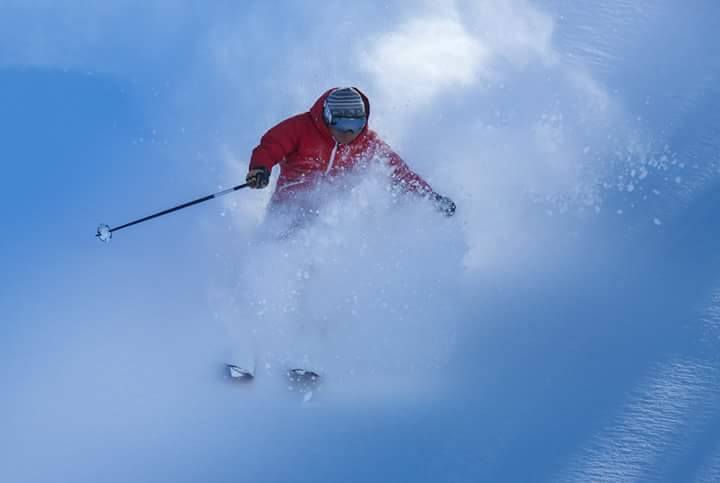 This ski resort is located in Tokamachi City, Niigata Prefecture, 2 minutes by car from Matsunoyama Onsen, one of the three largest medicinal hot springs in Japan.The five varied courses are varied and can be enjoyed by families and advanced skiers (50% advanced, 30% intermediate, and 20% beginners).The "Champion Course," an unpaved course with a maximum slope of 28 degrees, is especially popular among advanced skiers.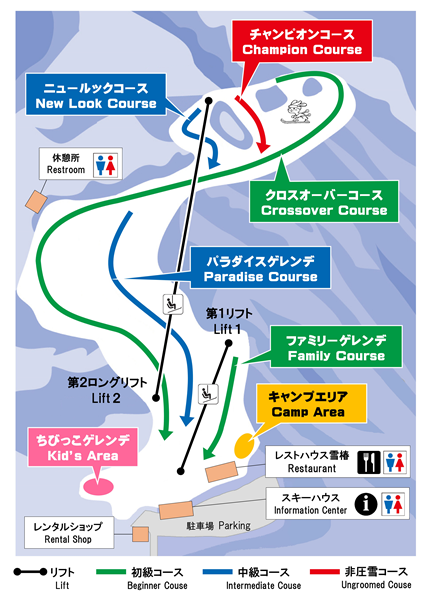 From the official website of Matsunoyama Onsen Ski Resort
It is known for its skiing and snowboarding, of course, but also for its snow activities that can be played even with boots.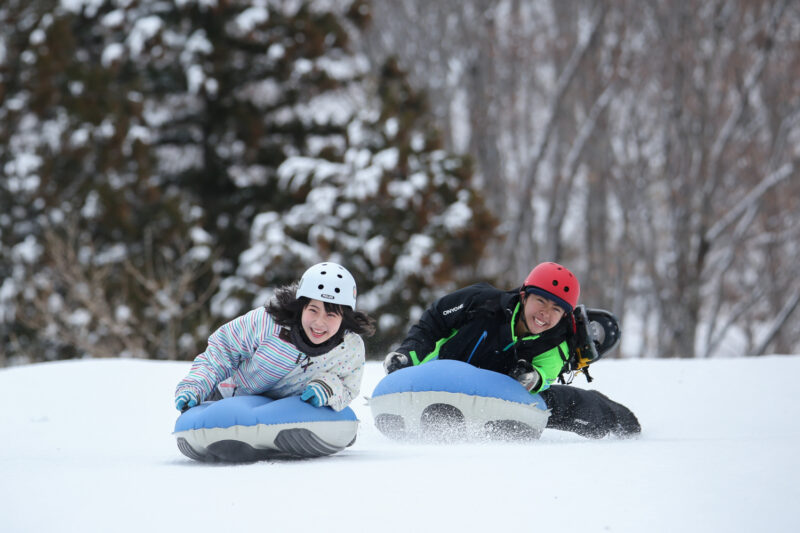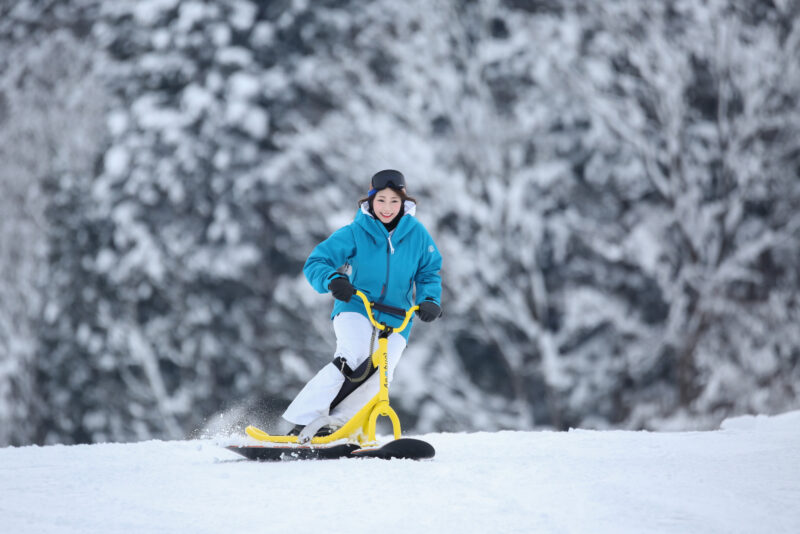 There is also "air-boarding," where you get down on your stomach and ride an air-filled board, "snow biking," which anyone can enjoy right away as long as they can ride a bicycle, and "experience school," where you can enjoy the snowy mountains with a guide.And when you are done playing in the snow, take a refreshing dip in the nearby Matsunoyama Onsen.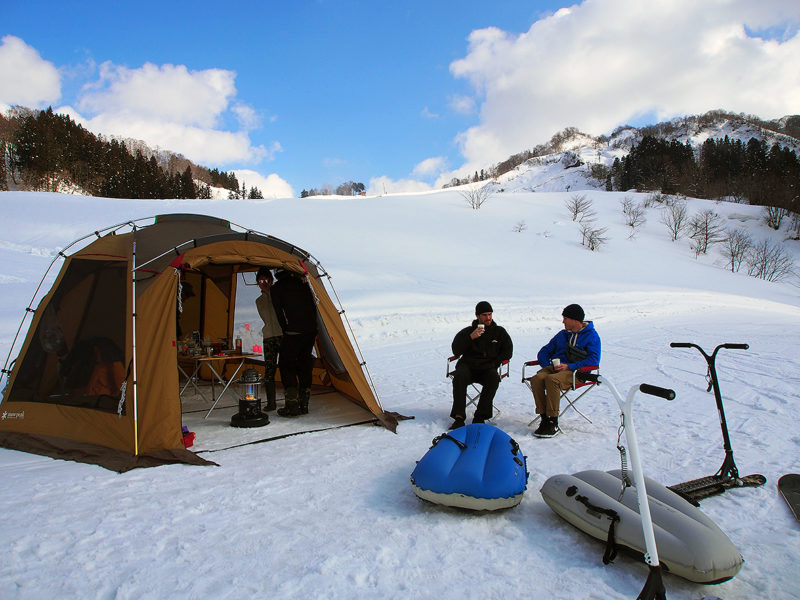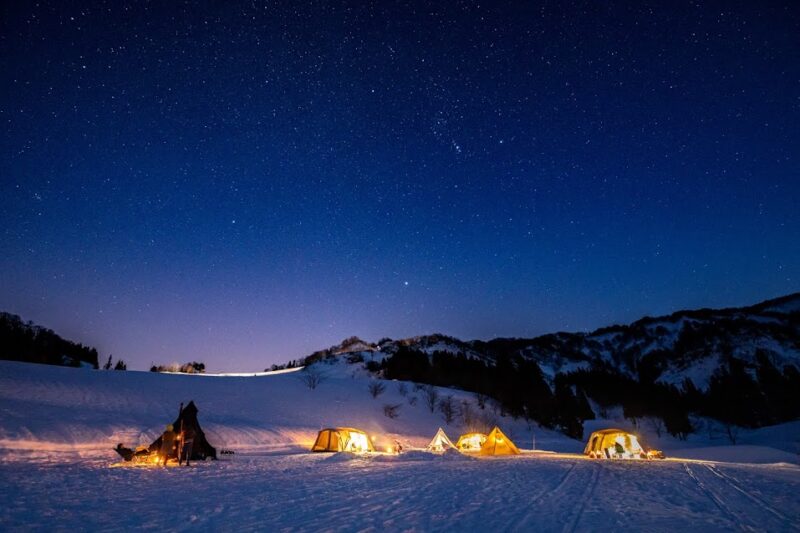 A "snow camp" in action.
Matsunoyama Onsen Snow Park is one of the few campgrounds in Niigata Prefecture where camping is possible during this season.On the soft snow. A bonfire and a star-filled sky. Dignified winter air. Enjoy the best of camping on the snow.
Data
■Address: 909 Amamizujima, Matsunoyama, Tokamachi-shi, Niigata, Japan
■Opening period: Saturday, December 17, 2022 – Friday, March 31, 2023
■Opening hours: Weekdays 9:30-17:00, Saturdays, Sundays, and holidays 9:00-17:00
■Fees: 1-day lift ticket: ¥3,000 for adults (junior high school students and older), ¥2,500 for children (elementary school students)
    4-hour lift ticket 2000 yenリフト4時間券 2000円
    Weekday One-Day Pack (1-day lift ticket + 1,000 yen lunch ticket + Takanoyu bath ticket) 3,000 yen
    *Weekday One-Day Packs are available from January 4 onward.
■Rental fee: ski set 3300 yen/day, snowboard set 3300 yen/day
         Snow activity 1 hour 1,100 yen, 1 day 3,300 yen, unlimited use half day 3,300 yen, 1 day 5,500 yen
Echigo-Tsumari Matsunoyama Onsen Snow Park