This year's limited sake is "Umakuchi"!  Make a reservation as soon as possible!
Do you know the sake called "Kurumagakari" made in the Joetsu Myoko area?
This is a limited-edition sake that the participating breweries take turns every year to make for the popular event "Echigo Kenshin SAKE Festival".  Here you can try tasting and buying sake from the Joetsu region of Niigata prefecture.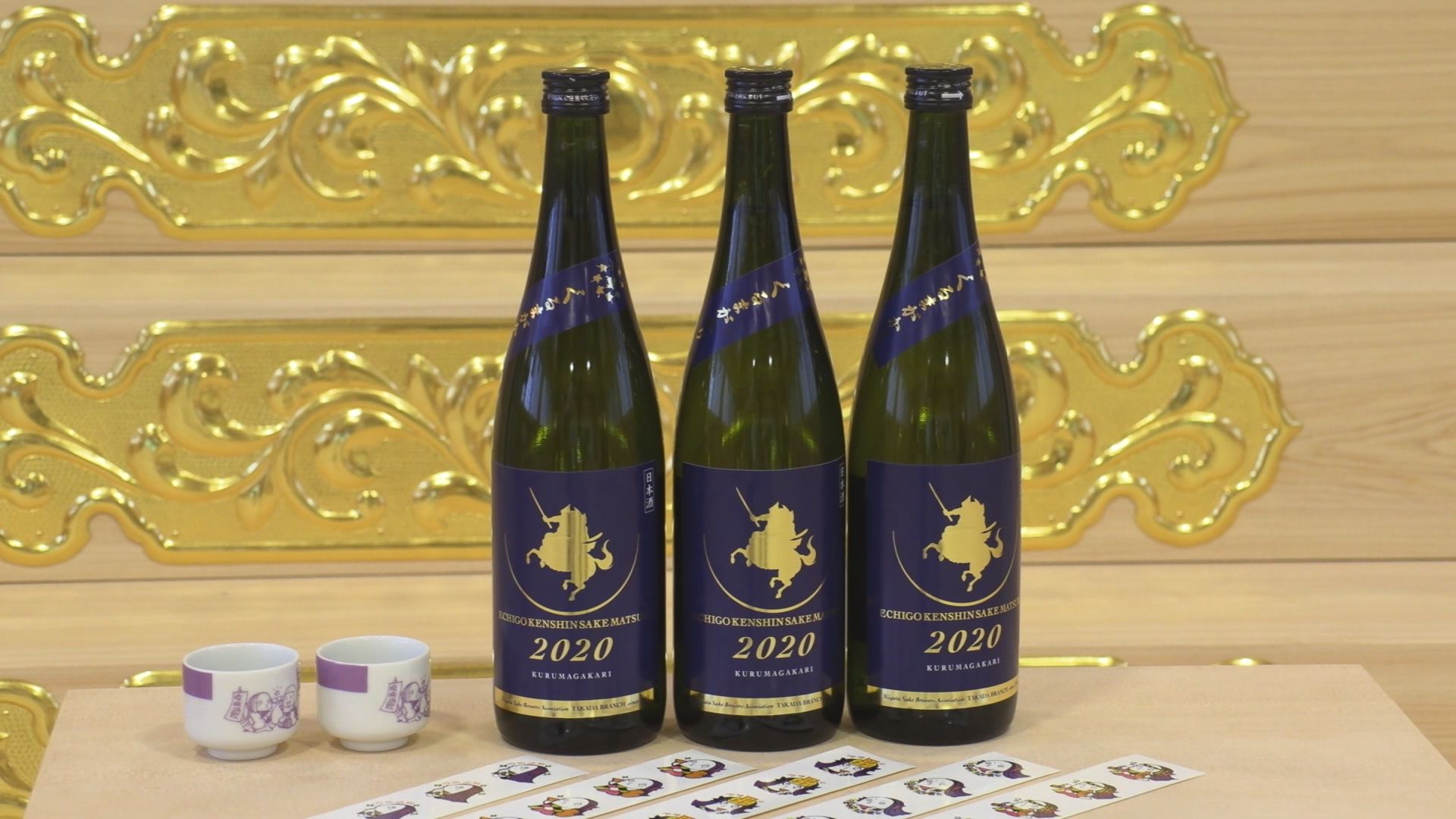 This year, the "15th Echigo Kenshin SAKE Festival" will be held online next month, so we are accepting orders for Kurumagakari.
The brewery in charge of the preparation is Ayu Masamune Sake Brewery in Myoko City.  Yumi Iiyoshi, director of Ayu Masamune Sake Brewery, said, "This year's Kurumagakari is Junmai Ginjo Sake made only from sake rice Gohyakumangoku from the Saruhashi district of Myoko City.  With a soft sweetness, it was produced in a Umakuchi style."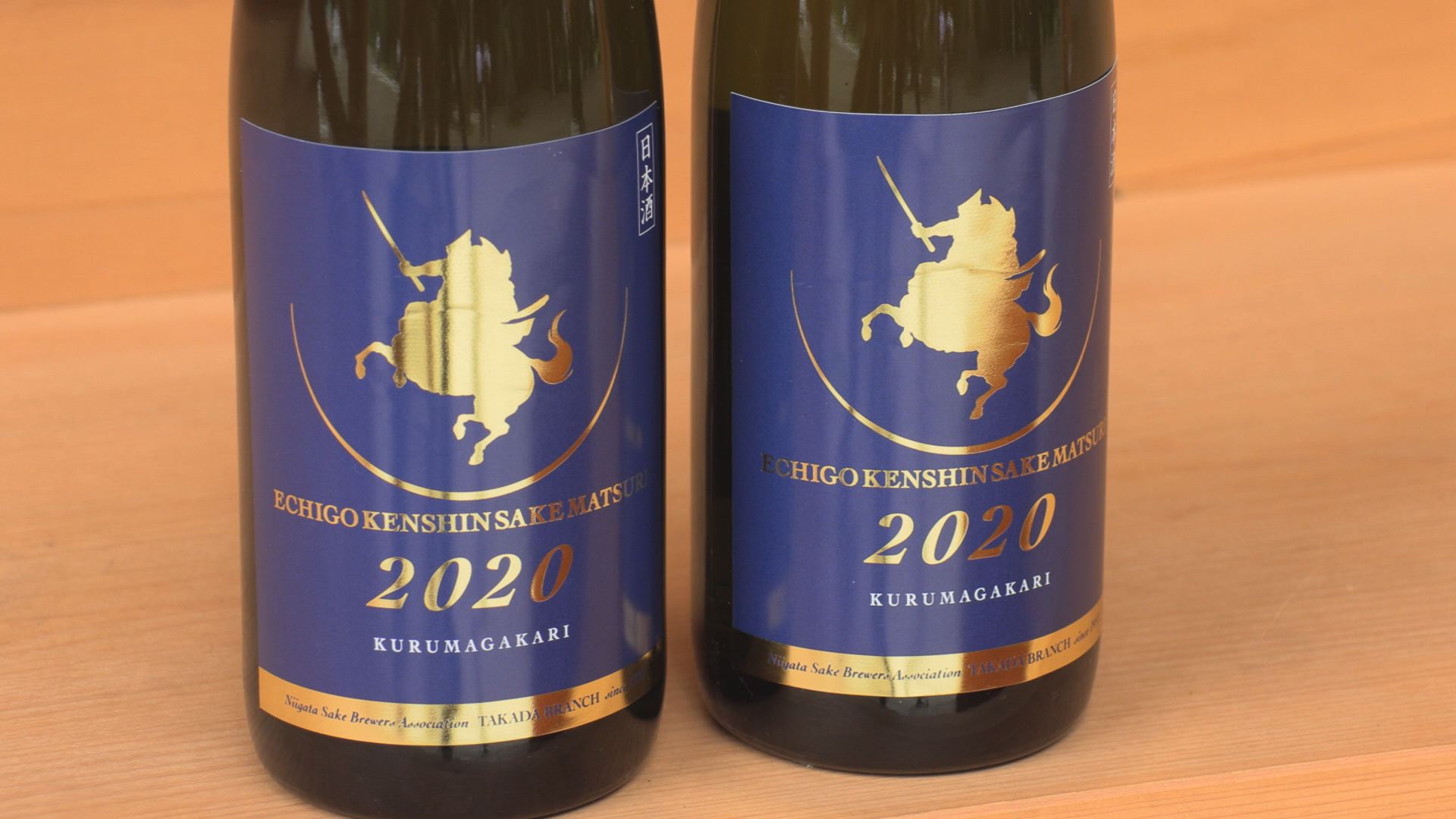 On Saturday, September 26th, 17 people gathered at Kasuga Shrine in Joetsu City.  The meeting included representatives of the 15 breweries participating in the festival, and the Echigo Joetsu Uesugi Omotenashi Bushōtai (Feudal Warlord Reenactment).  They gathered to pray for the success of the Kurumagakari sake, and the festival.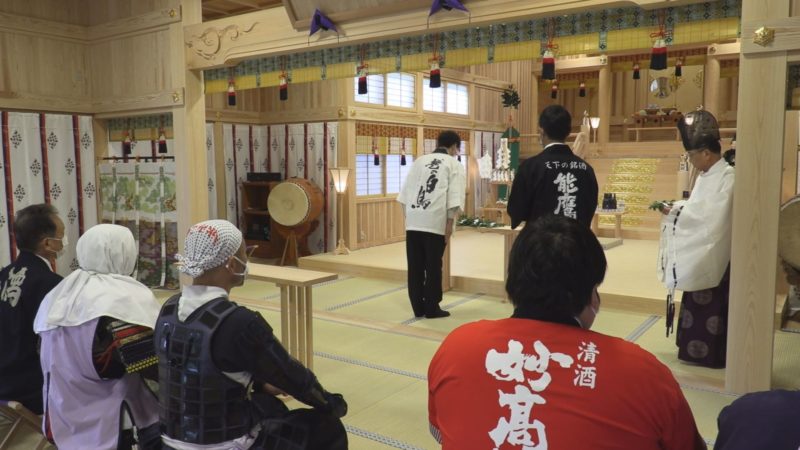 This year's SAKE Festival will be held online on October 24th (Sat) and 25th (Sun) to prevent infection from COVID-19.  This will be the first time it has been held online.  On the day of the event, a toast ceremony and distribution of fun video content will be the main focus.
Shigenori Takeda, the executive committee chairman, said, "Unfortunately, the SAKE Festival will be held in this way, but I would like you to enjoy it online."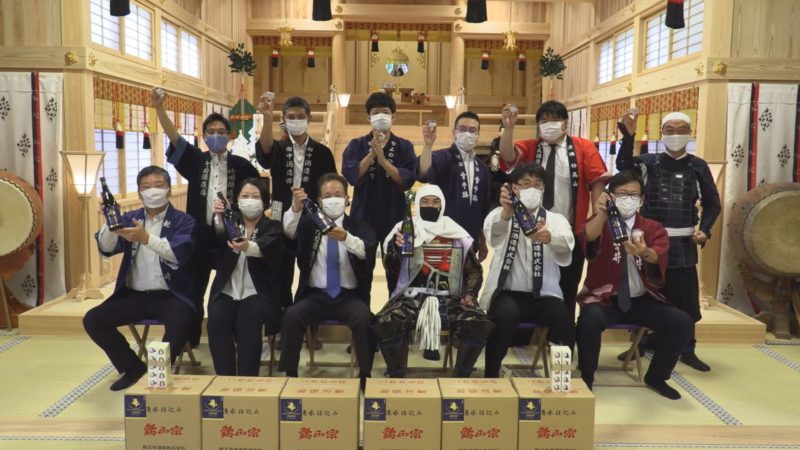 "Kurumagakari" is 2,200 yen (tax included) for 720ml. Supply is limited to 1,600 bottles, half of which will be sold at the official online shop.  The other half will be sold at local liquor stores from mid-October.
The official online shop sells a lot of sake from the Joetsu region in addition to Kurumagakari.
Echigo / Kenshin SAKE Festival [Official] ONLINE SHOP

The online shop-only special feature is a lucky bag.  You can order either three or six bottles of special sake prepared by 19 breweries for the festival.  Please look forward to which brewery brands and sake will be waiting inside!
In addition, the 2020 version of the tasting sake glass that you can get at the venue every year is also included.  A set of three bottles with one sake glass is 6,050 yen including shipping and tax.  A set of six with two sake glasses is 12,100 yen.  You can also purchase sake recommended by 22 breweries in Joetsu, Myoko, Itoigawa, and Sado from the online shop.
Products will be shipped within the specified period with three ordering periods.

■1st deadline: 24:00 on Sunday, October 11th ⇒ Shipping period: October 12th (Monday) to 16th (Friday)
■2nd deadline: 24:00 on Sunday, October 18th ⇒ Shipping period: October 19th (Monday) to 22nd (Thursday)
■3rd deadline: October 26th (Monday) 24:00 ⇒ Shipping period: from October 27 (Tuesday)