Enjoy the local specialties of the snow country!
"Yukiguni Shoten(Snow country store)", is a store that sells special products from the Joetsu region of Niigata prefecture in the Tokyo metropolitan area.  The store opened on September 17th at the Tokyo Kotsu Kaikan in front of JR Yurakucho station in Tokyo.
Joetsu Cable Vision opened this store as a place to sell special fresh and processed products from the Joetsu region with the concept of "a traditional snow country storehouse".
The location is on the 1st floor of the Tokyo Kotsu Kaikan in front of JR Yurakucho Station.  This is a prime location for sales and public relations, with a constant through traffic of potential customers.
Not only Joetsu Myoko but also special products from the Sado region are lined up in the store.
On the left: President Takao Yagihashi, Tokyo Kotsu Kaikan      On the right: President Toshiyuki Saito, JCV
At the opening ceremony, Toshiyuki Saito, President of Joetsu Cable Vision, said, "Our goal is to provide an outlet for snow country producers to sell their wares, while also accommodating the tastes and wishes of Tokyo customers.  I hope the store will flourish and develop, while cultivating its image as a traditional storehouse."
Next, Takao Yagihashi, president of Tokyo Kotsu Kaikan, said, "I hope that Yukiguni Shoten will be crowded with special products coming from the Joetsu region."
On the first day of opening, a large number of shoppers visited as soon as the store opened, and bought sake, rice, miso, and other products.
A Tokyo shopper from Joetsu said, "This is the store of Joetsu products that people in Tokyo have been waiting for. I hope this store will be successful."
President Saito said, "I am very happy to be able to open this store with applause from many people.  I hope that this store is a place where you can enjoy the tastes and atmosphere of Joetsu."


Yukiguni Shoten is open all year round from 11am to 7pm.
Yukiguni shoten(Snow country store)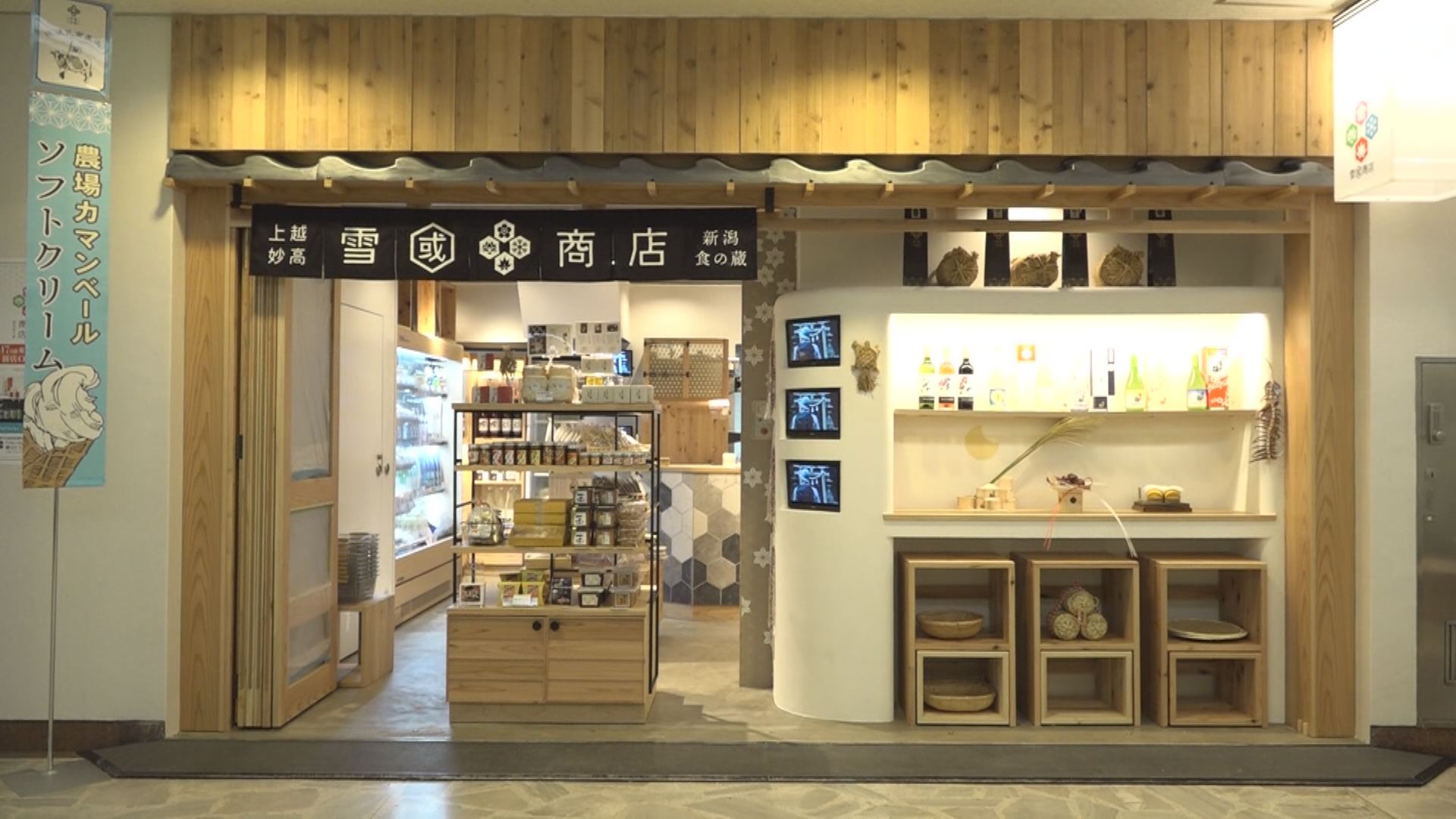 ■ Business hours: 11: 00-19: 00 ■ Regular holidays: Open daily
Address: 2-10-1, Yurakucho, Chiyoda-ku, Tokyo
Tel: 03‐5218‐7730
Access: 1 minute walk from JR Yurakucho Station
URL: http://yukiguni.shop