Collaboration with the movie "Goze"!
Chiyo no Hikari Sake Brewery in Myoko City, Niigata Prefecture, released a special junmai (pure rice sake) called "Goze," named after the blind female travelling entertainers who once strolled the streets of "snow country."  This special collaboration sake was released on August 26th to commemorate the opening of the movie of the same name, "Goze."
Brewing of this sake started with the suggestion of Masaharu Takizawa, the director of the movie "Goze."  The biggest feature of this sake is that it is nigorizake (cloudy sake) with drifting ori (fine sediment).  It recalls the image of a snow scene in the movie.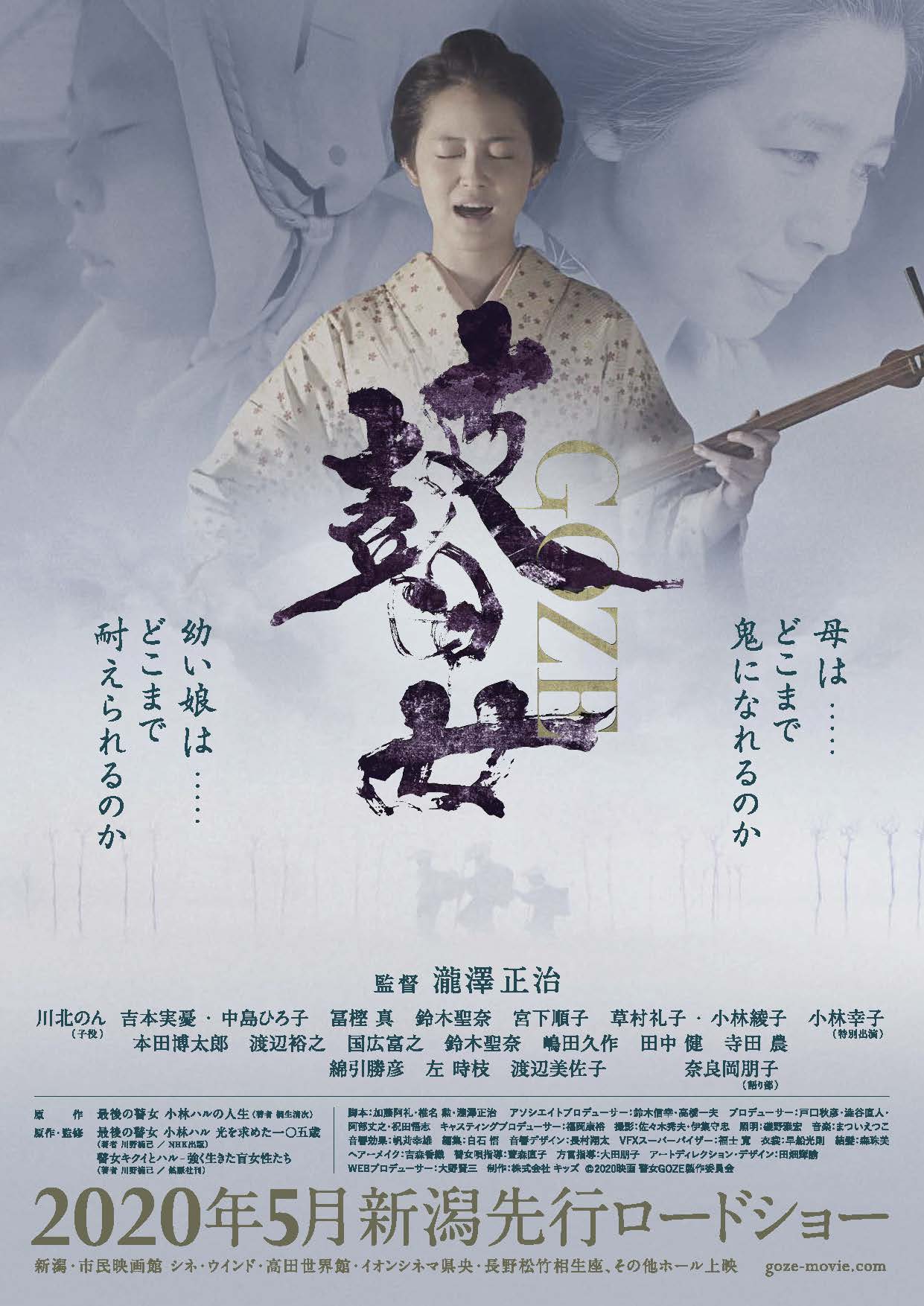 The movie "Goze" is a story about the life of the last goze, Haru Kobayashi. Despite the fact that she was born blind, she honored her mother's teachings and fulfilled her life as a goze entertainer.
Filmed in Joetsu City and Myoko City, this is a movie that is closely connected to the region, where citizens also appeared in the film as extras.
Tetsuro Ikeda, the CEO of Chiyo no Hikari Sake Brewery, said, "I thought of the snow scene that impressed me in the movie.  From the time the director first talked to me, I decided on the image of a white sake in a light blue bottle.  I think we have made a sake of ultimate tenderness, like the ultimate love expressed by the goze performers."
The Goze sake is made from 100% Gohyaku Mangoku rice from Niigata Prefecture. The sake was just bottled in March of this year.  At first, it was meant as a gift to those who donated toward the production costs of the movie.  Following that, after it was decided to release the movie in the Joetsu region, it was decided to sell this sake only locally.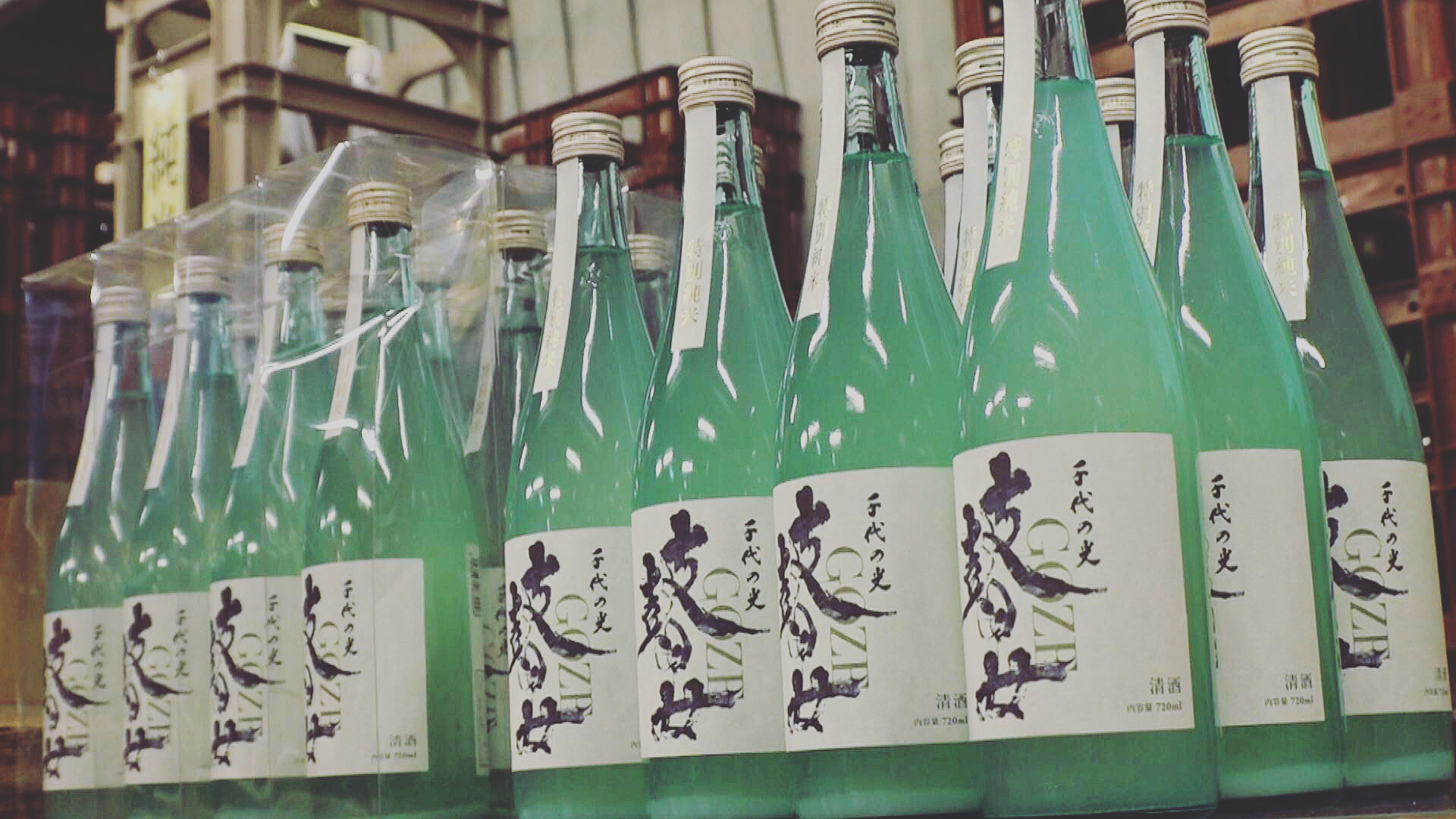 Starting on August 26th, the special pure rice sake "Goze" will be sold at 300 liquor stores in Joetsu City and Myoko City.  The price is ¥1,500 (tax excluded) for a 720ml bottle.  Please contact Chiyo no Hikari Sake Brewery for sales locations.
Chiyonohikari Sake Brewery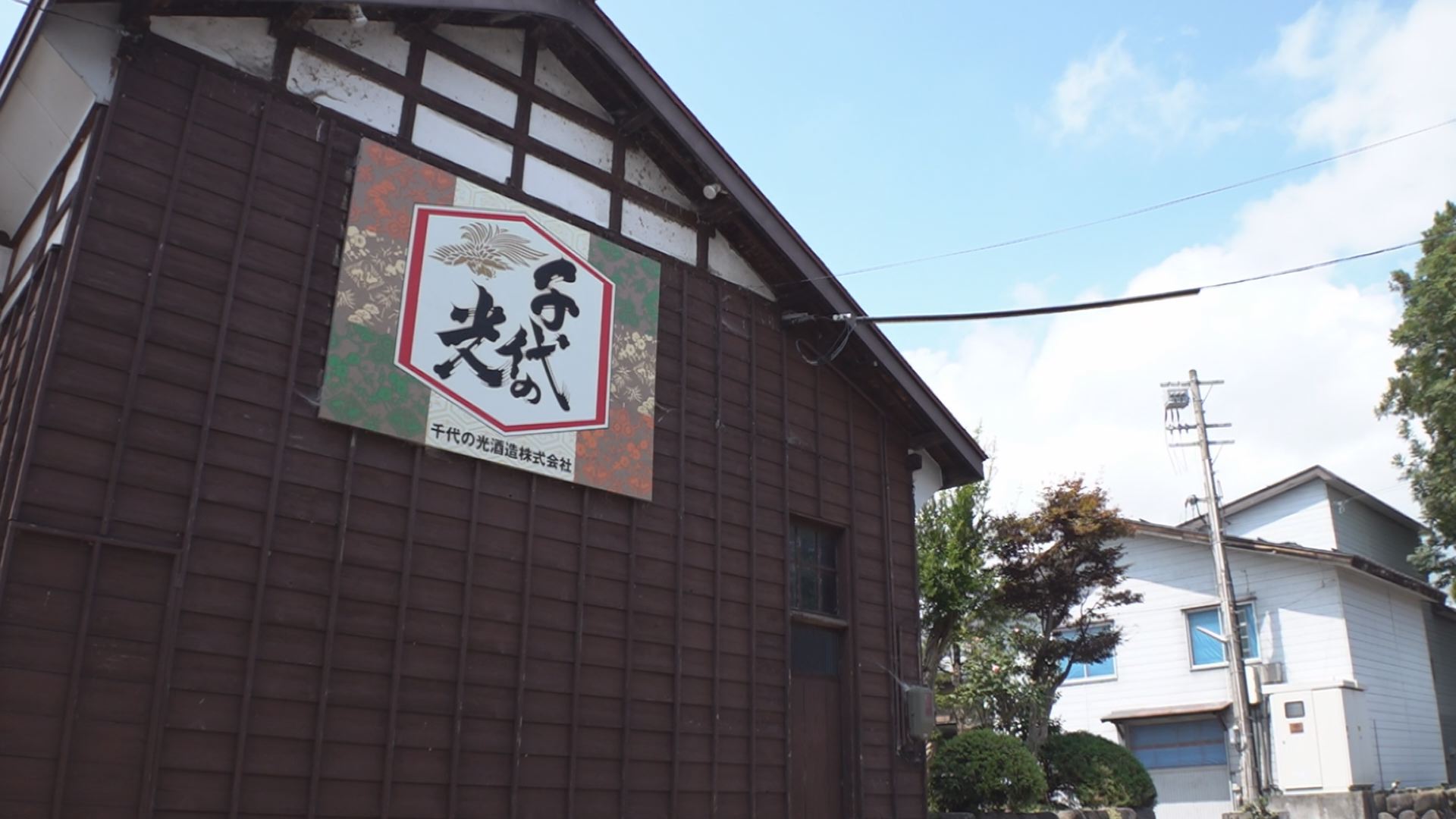 Address: 656 Kubomatsubara, Myoko City, Niigata Prefecture 944-0061
Tel: 0255‐72‐2814
Access: About 5 minutes from Arai Smart IC on the Joshinetsu Expressway
URL: http://www.chiyonohikari.com/