Day trip plans for meals and hot springs!
"Myokokogen Onsenkyo" comprises seven hot springs scattered in the Myokokogen area of Myoko City, Niigata Prefecture.  They have now started the "Go to Travel" project to promote day trips to the area.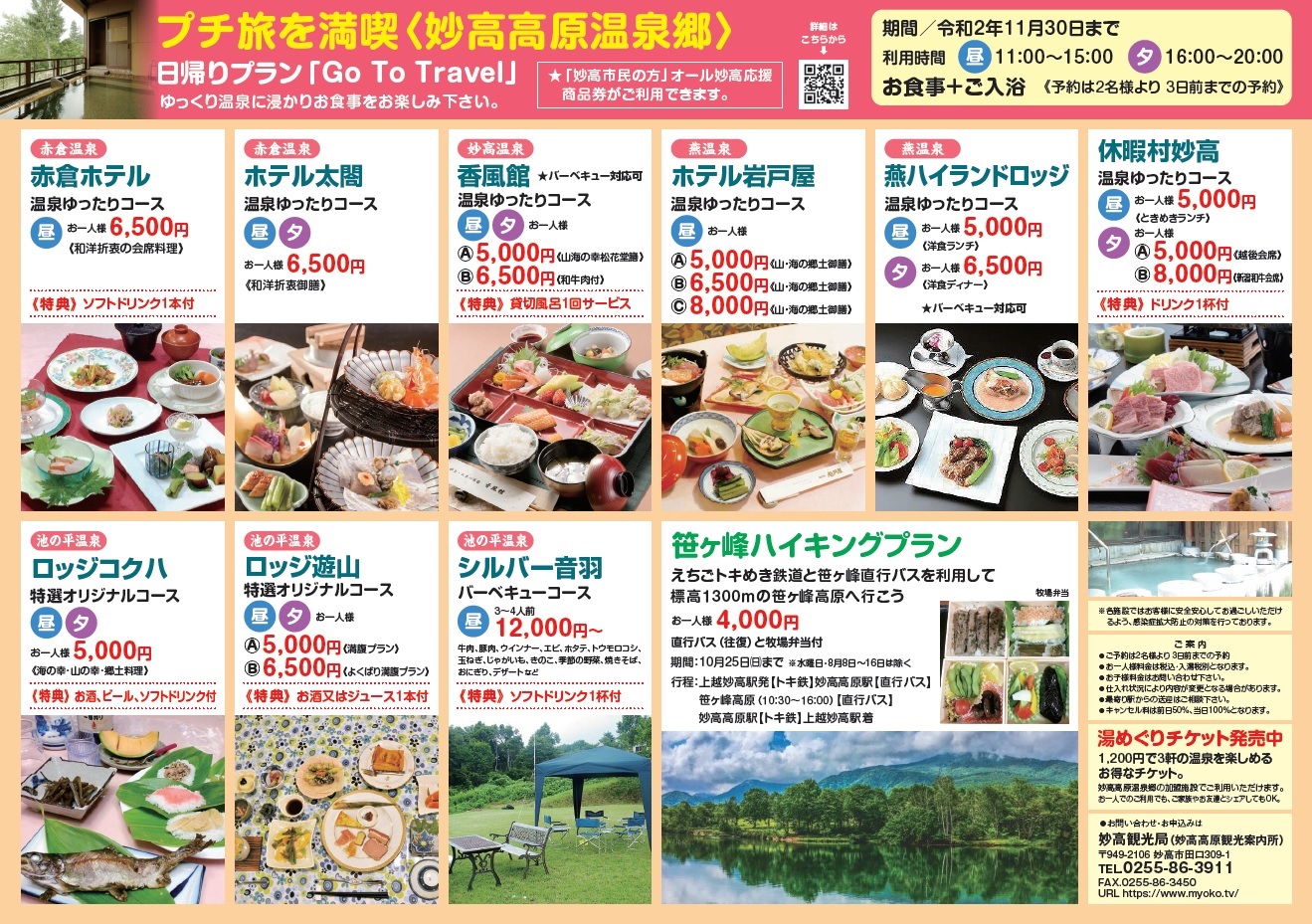 Participating in the plan are nine hot spring inns in Myoko City, such as Akakura Onsen and Ikenotaira Onsen.  The meal and bath provided by each inn is offered as a set, so you can enjoy a great deal.  Tantalizing Japanese food, Western food, or an eclectic mix of both, are on offer for visitors' enjoyment.
All reservations must be made by two people or more and must be made three days prior to visiting.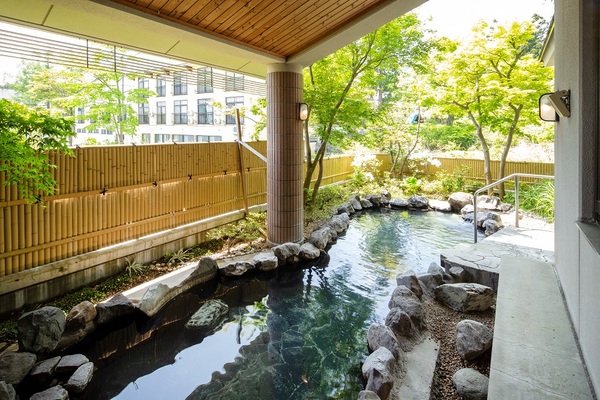 For those who want to enjoy more hot springs, the "special ticket" is recommended, which allows you to enjoy three hot springs for 1,200 yen.  It is a great ticket that you can share with your family and friends.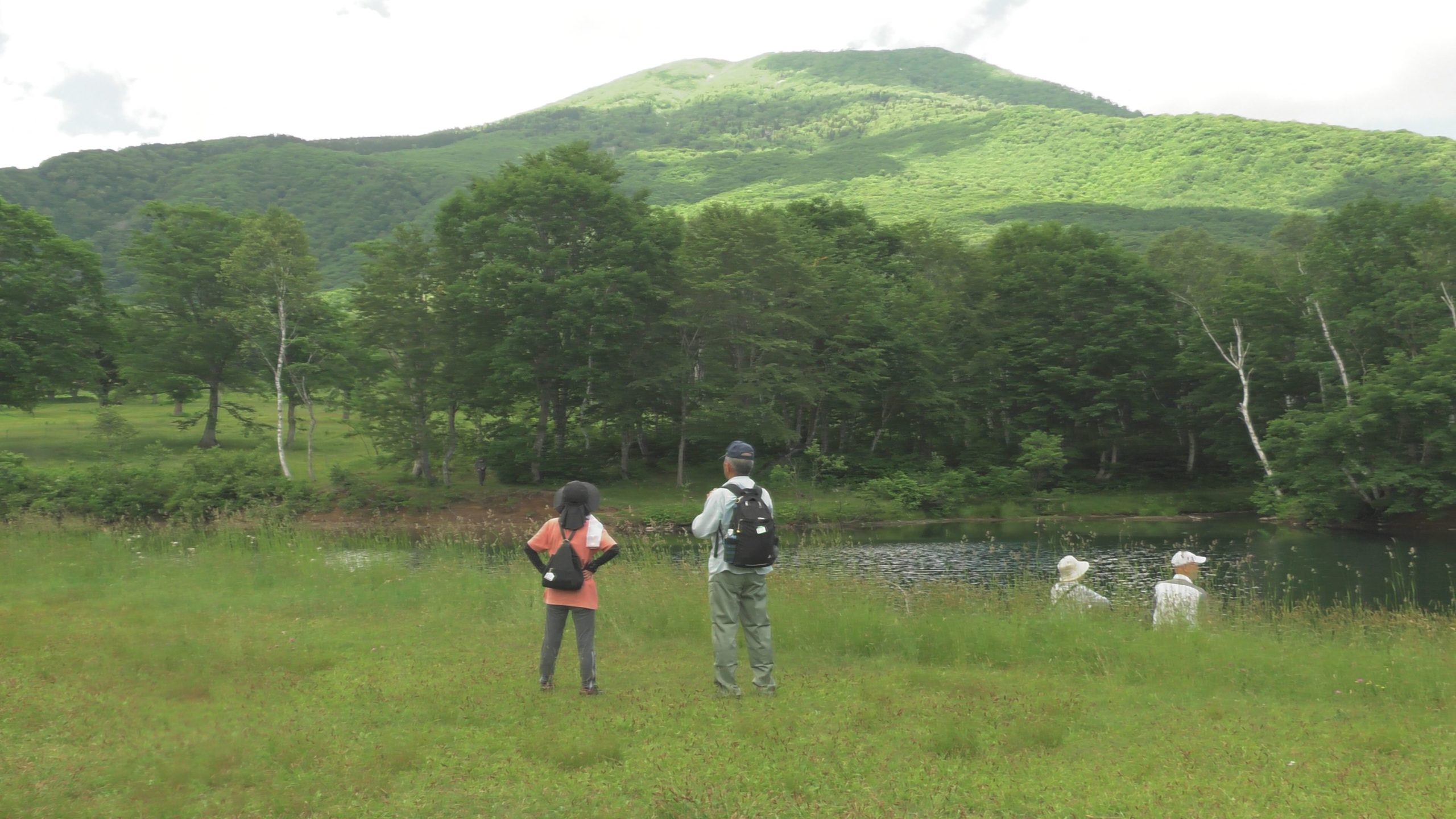 In addition to enjoying hot springs and meals, there is a hiking plan to go to Sasagamine Kogen at an altitude of 1,300 m, accessible by train and bus.
■ Inquiries: Myoko Tourism Bureau