You too can be invisible !?
Joetsu Science Museum in Joetsu City, Niigata Prefecture, is holding a special summer exhibition, "Suketorun? is being held at the Joetsu Science Museum in Joetsu City, Niigata Prefecture.
The special exhibition "Sukeruton?" features 65 works on the theme of "transparency.
This is a transparent specimen. It was made by artist Iori Tomita, who dyed skeletal specimens of fish and other creatures in beautiful colors.
Visitors
'Fish bones are usually invisible, but it's strange how clean they look.'
The centerpiece of this year's show is the optical camouflage cloak.
At first glance, it appears to be an ordinary cloak, but when a person wearing this cloak is viewed through a special lens, the scenery behind him or her becomes transparent, making it look as if there is an invisible person.
Visitors.
'I could see through the cloak!
Director Nagai, Joetsu Science Museum
I thought it would be interesting to see the exhibition from a different point of view than usual. I hope that children and families of all ages will enjoy this exhibition since it is summer vacation.
The summer special exhibition "Suketorun?" is open until August 27 (Sun.). For more information, please visit the Joetsu Science Museum website.
Joetsu Science Museum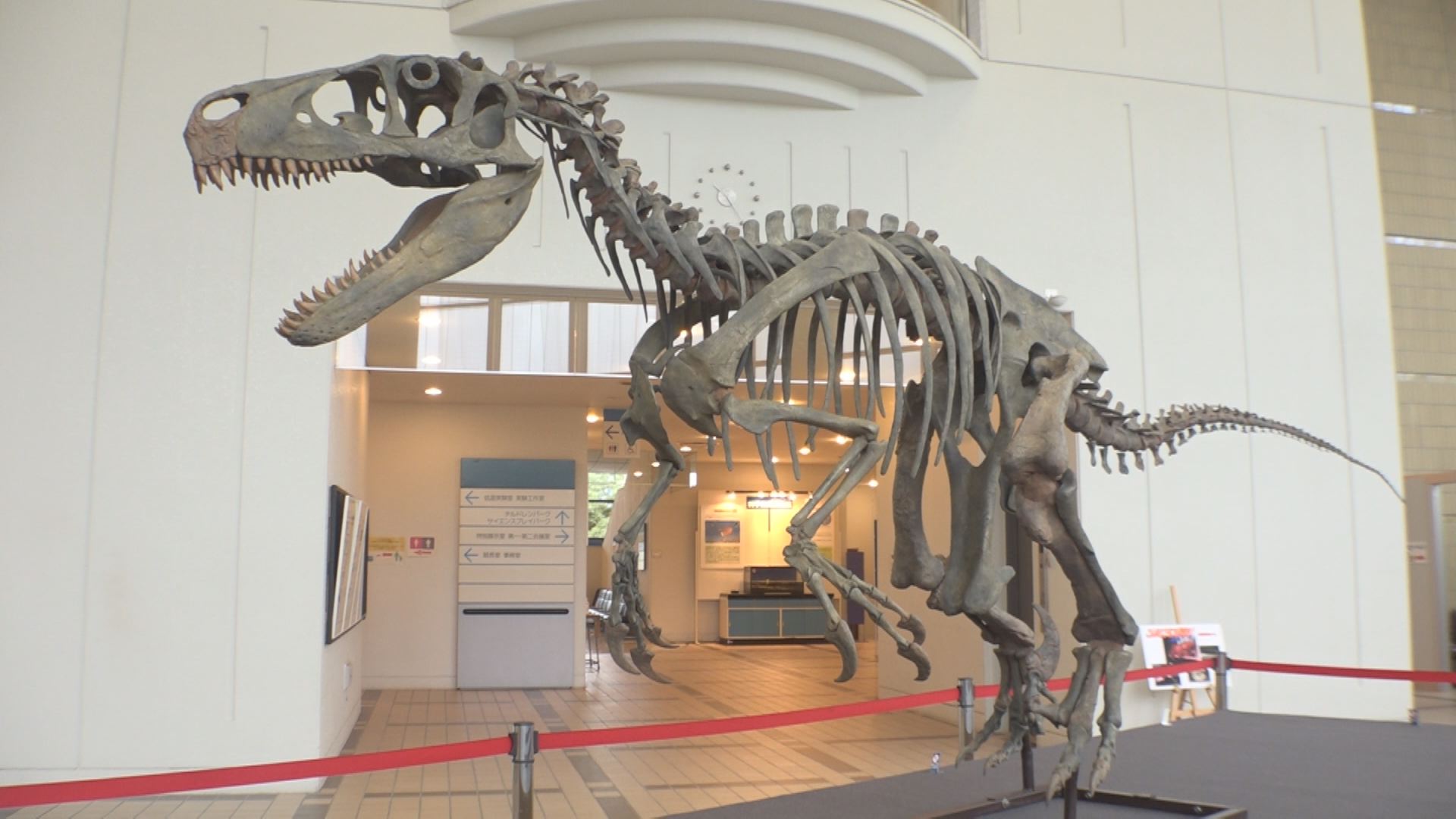 Address:
Tel: 025-544-3939
Access: <Car> 5 minutes from Joetsu IC on Hokuriku Expressway
URL: https://jscience.jp/