A hotel suitable for long-term stays has reopened in the Akakura hot spring resort area!
Address Akakura, a hotel located near the entrance to Akakura Onsen district, reopened on July 1.One-day hot spring bathing with one drink is also available from the 8th of this month.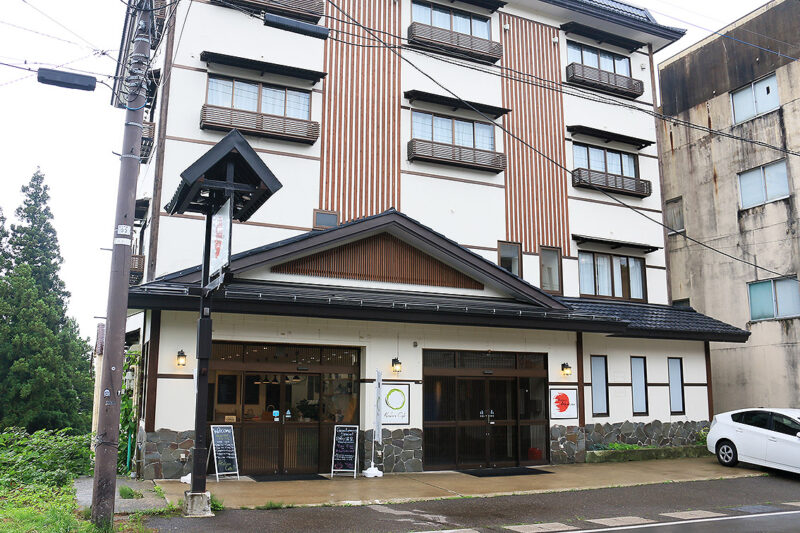 Address Akakura is a four-story hotel with two basement levels located in the Akakura hot spring resort area.Not only during the winter season, but with the renewal, it is now open during the green season as well.
There are 12 rooms in total, ranging from rooms for two to rooms that can accommodate up to five people.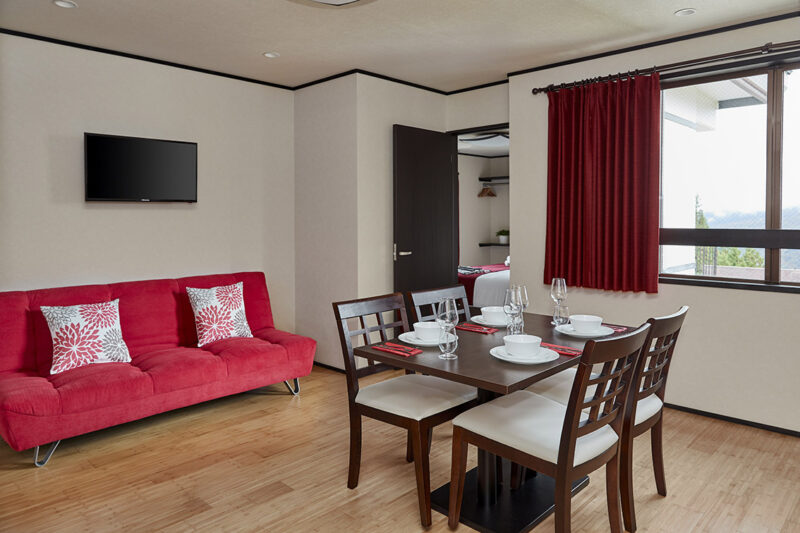 Unlike the Japanese-style exterior, the guest rooms are Western-style rooms with simple furnishings, and all are spacious.The five-person room is 52 square meters and has one living room and two bedrooms.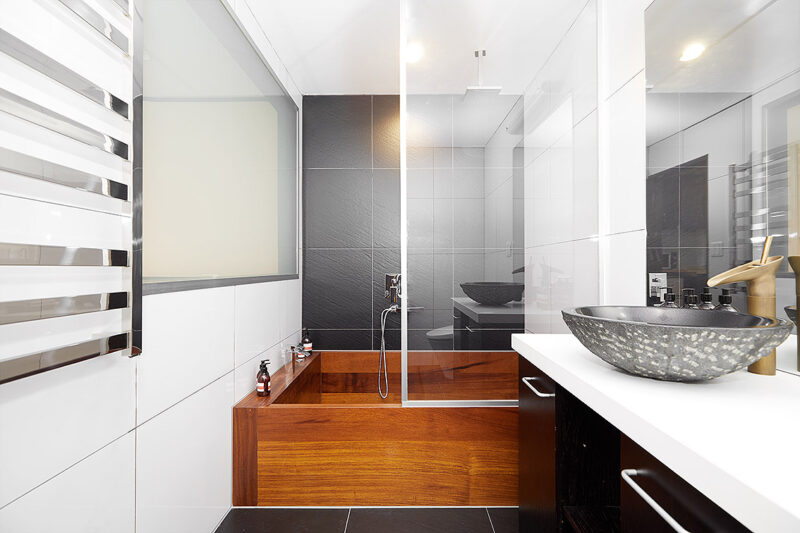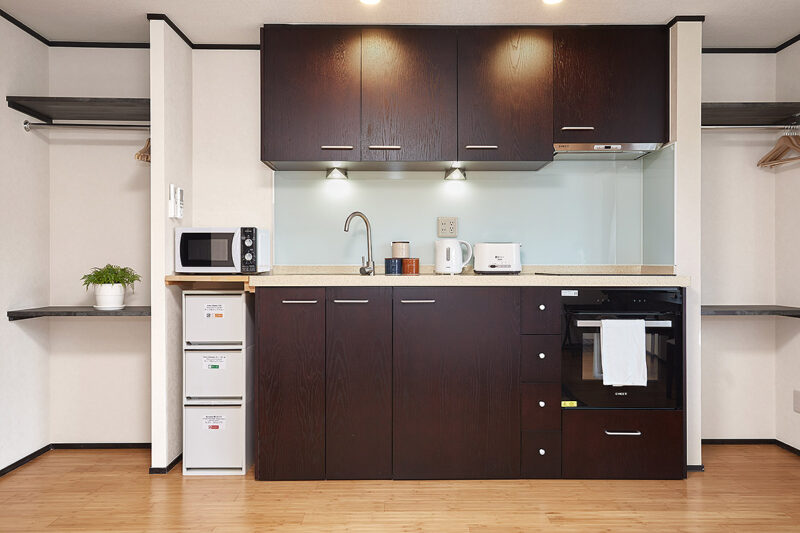 All rooms are equipped with bath, toilet, and kitchen, and are suitable for long-term stays.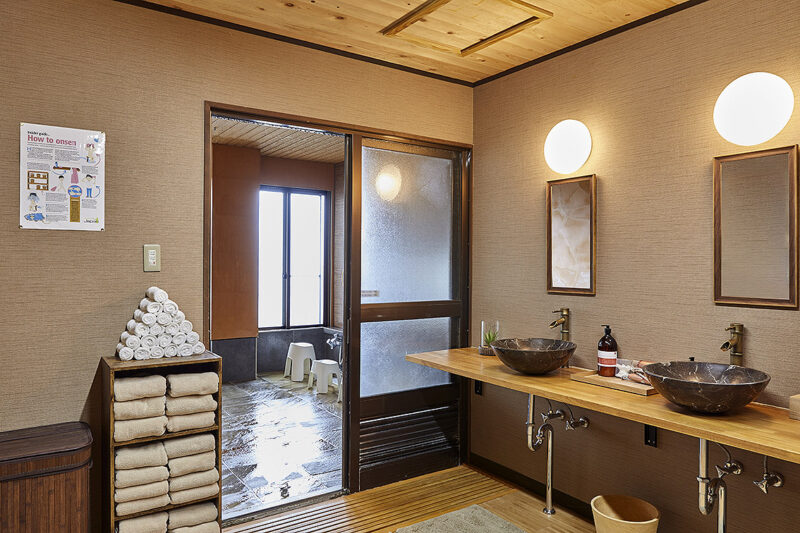 The hotel also has a bathhouse, where you can enjoy hot spring water from the Akakura hot spring.
The building is also equipped with a café, restaurant, and bar.You can enjoy your stay in a variety of styles: cooking in your room, cooking in the restaurant, or enjoying a drink at the café or bar.
Room rates range from 24,000 yen to 40,000 yen per night for two people with no meal (tax not included).
Café, restaurant and bar are also available.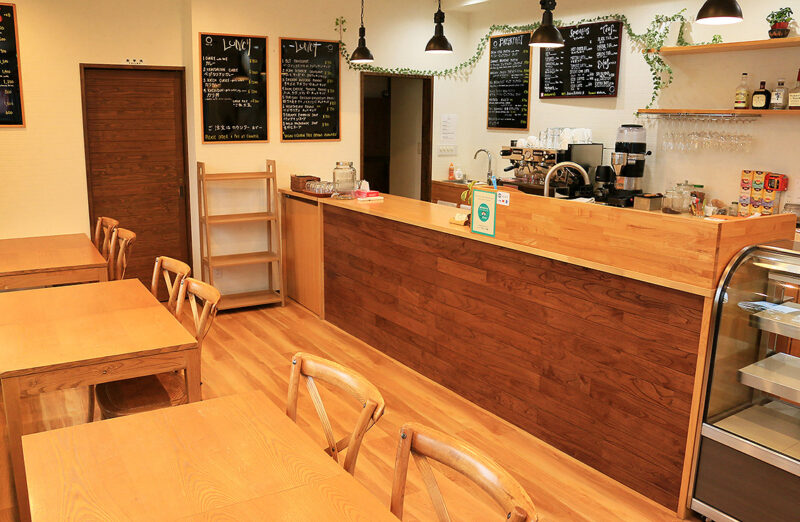 The Akakura Cafe, which can be entered directly without going through the hotel reception desk, offers a variety of coffees, lattes, teas, and other drinks, as well as sweets!。Breakfast and lunch are also served to guests upon request.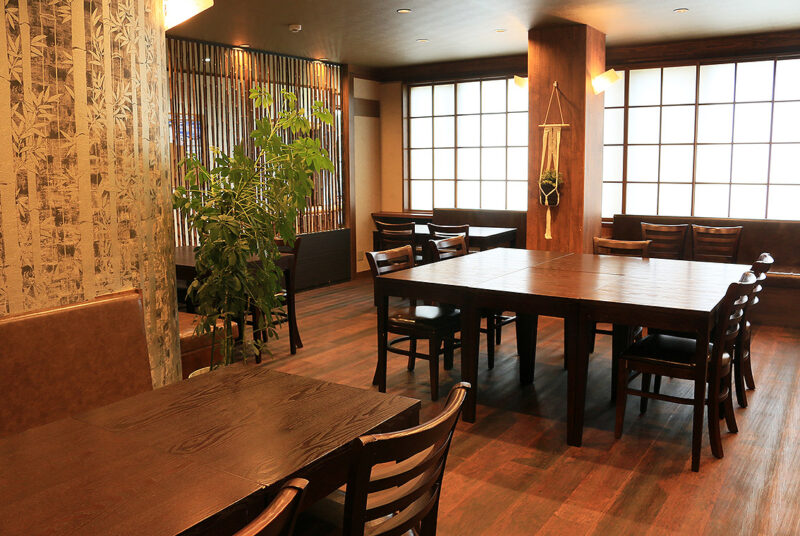 The in-house restaurant, SAMURAI sushi bar & grill, serves food, and the bar also offers beer, wine, cocktails, whiskey, and sake.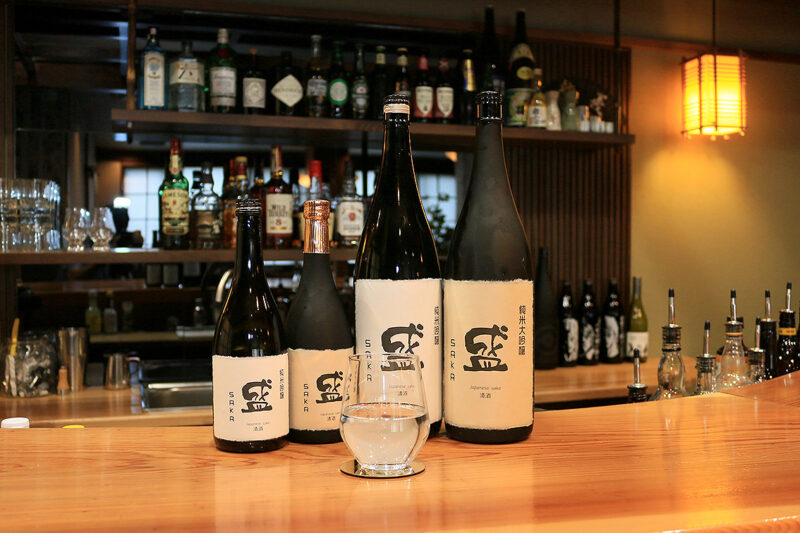 The hotel's owner is involved in the sake business, so there is a wide selection of sake from both inside and outside of the prefecture.Among them, he recommends the original sake "Saka" made by blending sake from Shinshu Meijo, a sake brewery in Ueda City, Nagano Prefecture.
Casual one-day spa plans are also available.
The one-day spa plan, which started on July 8, allows guests to enjoy a free-flowing hot spring bath, followed by a glass of draft beer, coffee, or any other beverage of their choice.Available without reservations.Towels are also provided and can be used even if you come empty-handed.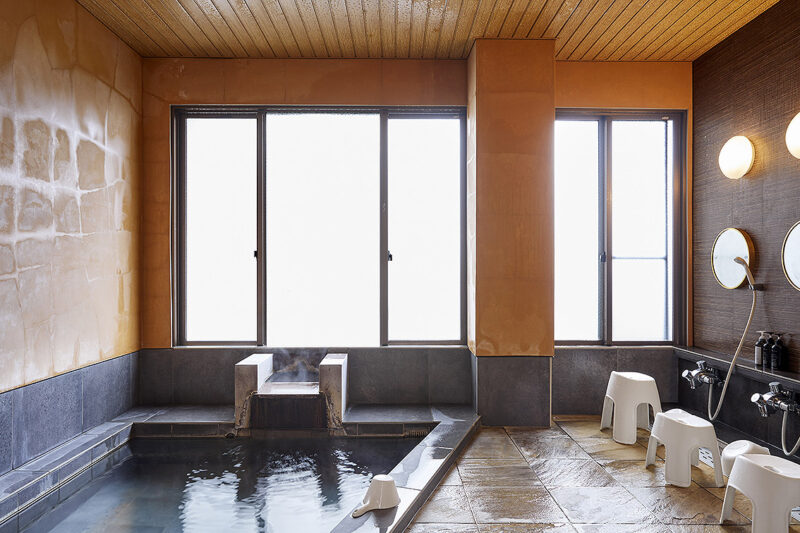 The hours here are from 9:00 a.m. to 8:00 p.m., and the last admission is until 7:00 p.m.The fee is 1,300 yen per person (tax included) for a hot spring bath plus one drink.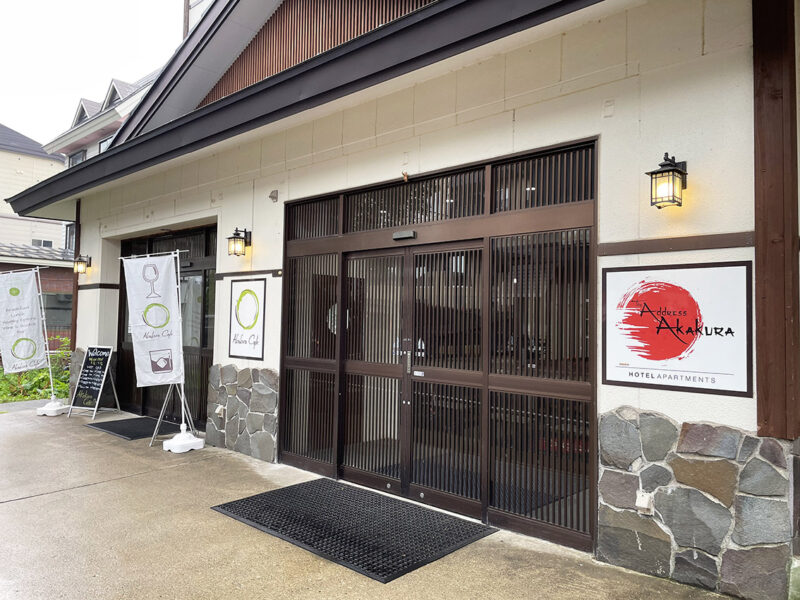 John Chen, Owner, Address Akakura
Address Akakura is a hotel apartment complex that boasts spacious rooms all equipped with kitchens. The hotel also has a café, restaurant, and bar, where guests can relax and unwind. The day spa with free-flowing hot-spring water and the cafe and bar are open to guests without reservations. We look forward to welcoming you to Address Akakura.
Opening celebration plan with two meals per night is also available!
From August to November, an opening commemorative 1 night/2 meals plan will be available.Special rates of 13,000 yen per adult on weekdays and 16,000 yen per adult on Saturdays and all national holidays are available. Please take advantage of this opportunity.
Facility Information
---
Address Akakura
■Address: 585-228 Akakura, Myoko City
■Phone: TEL0255-77-2040
■Hours: One day spa/9:00-20:00 (last admission 19:00), Akakura Cafe/8:30-16:00
■Overnight stay: check-in 15:00, check-out 10:00
■Closed: Open every day
■Home Page:https://www.theaddressakakura.com/
■Instagram:@theaddressakakura
■Facebook:https://www.facebook.com/theaddressakakura