The sky, sea and town are dyed red by the sunset!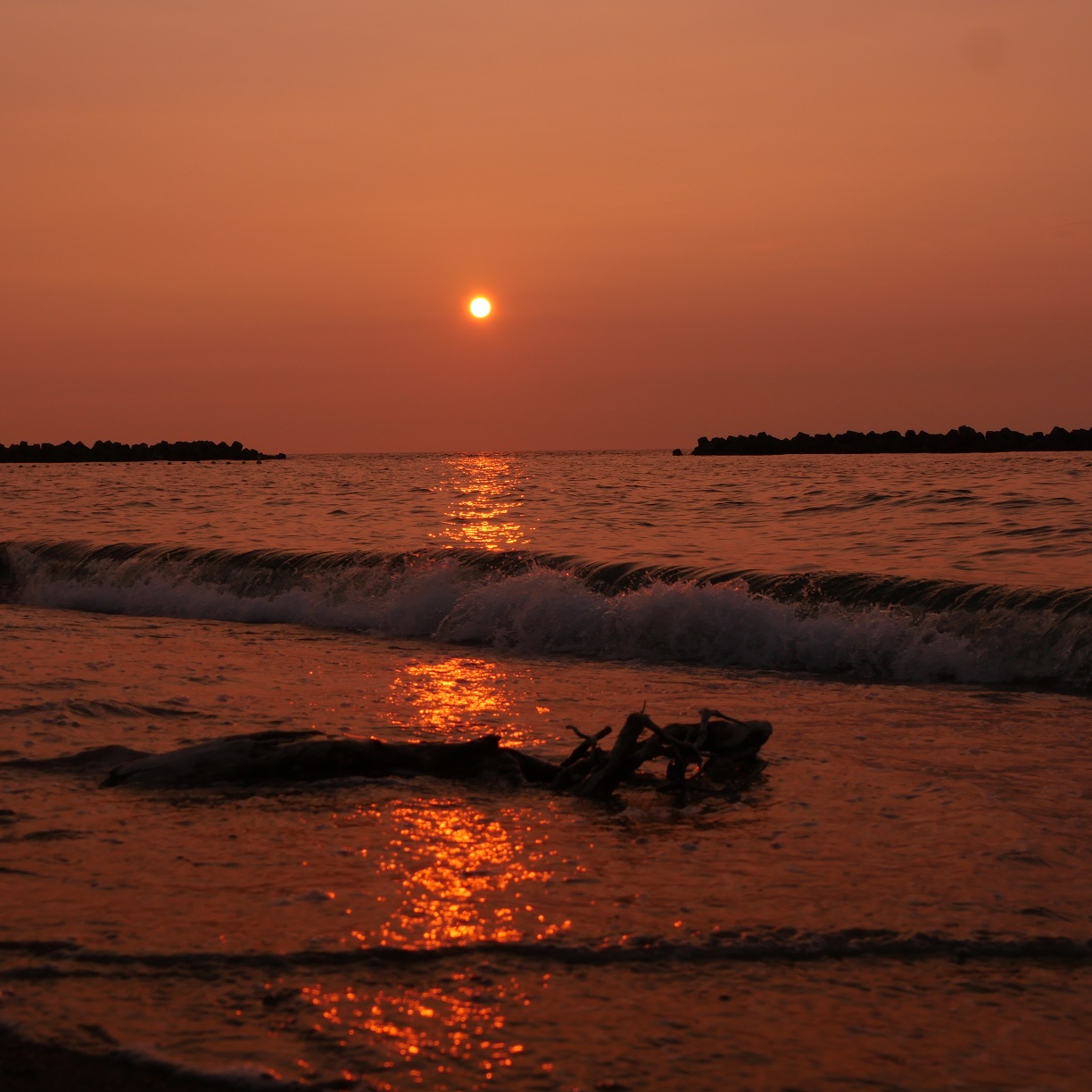 In the coastal areas of Joetsu City and Itoigawa City, you can see beautiful sunsets. 
Depending on the weather, time, and location, the position and appearance of the sun will vary greatly, but if you visit the area around Joetsu, you should also visit the coast.
There are many cloudy days during the winter, so if you want to watch the sunset, it is recommended to visit from March to October.
Editorial department's recommended spot
This view also looks great on SNS posts.
Here are some of the superb spots where you can watch the sun slowly descending into the Sea of Japan.
Joetsu City Tanihama Park (early August)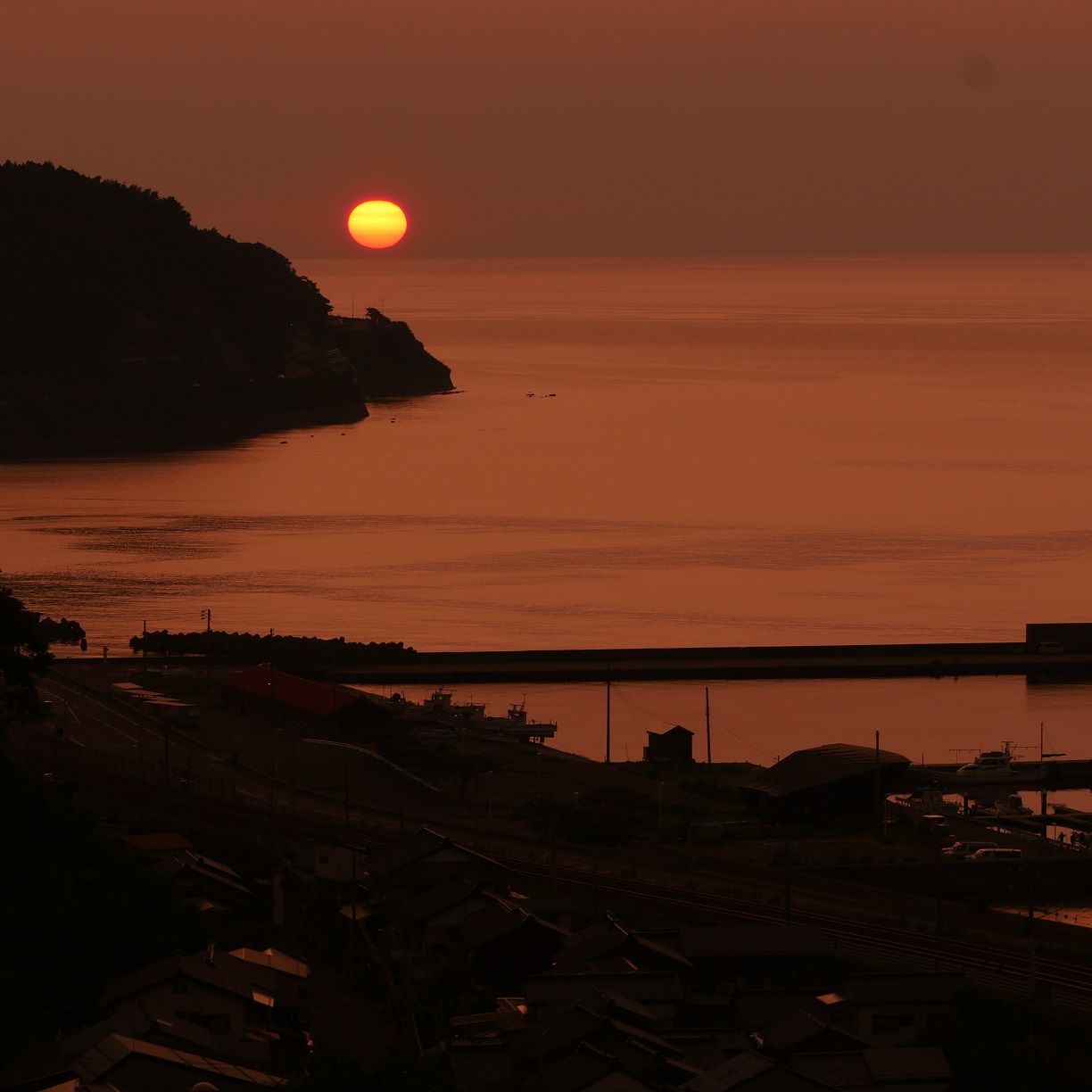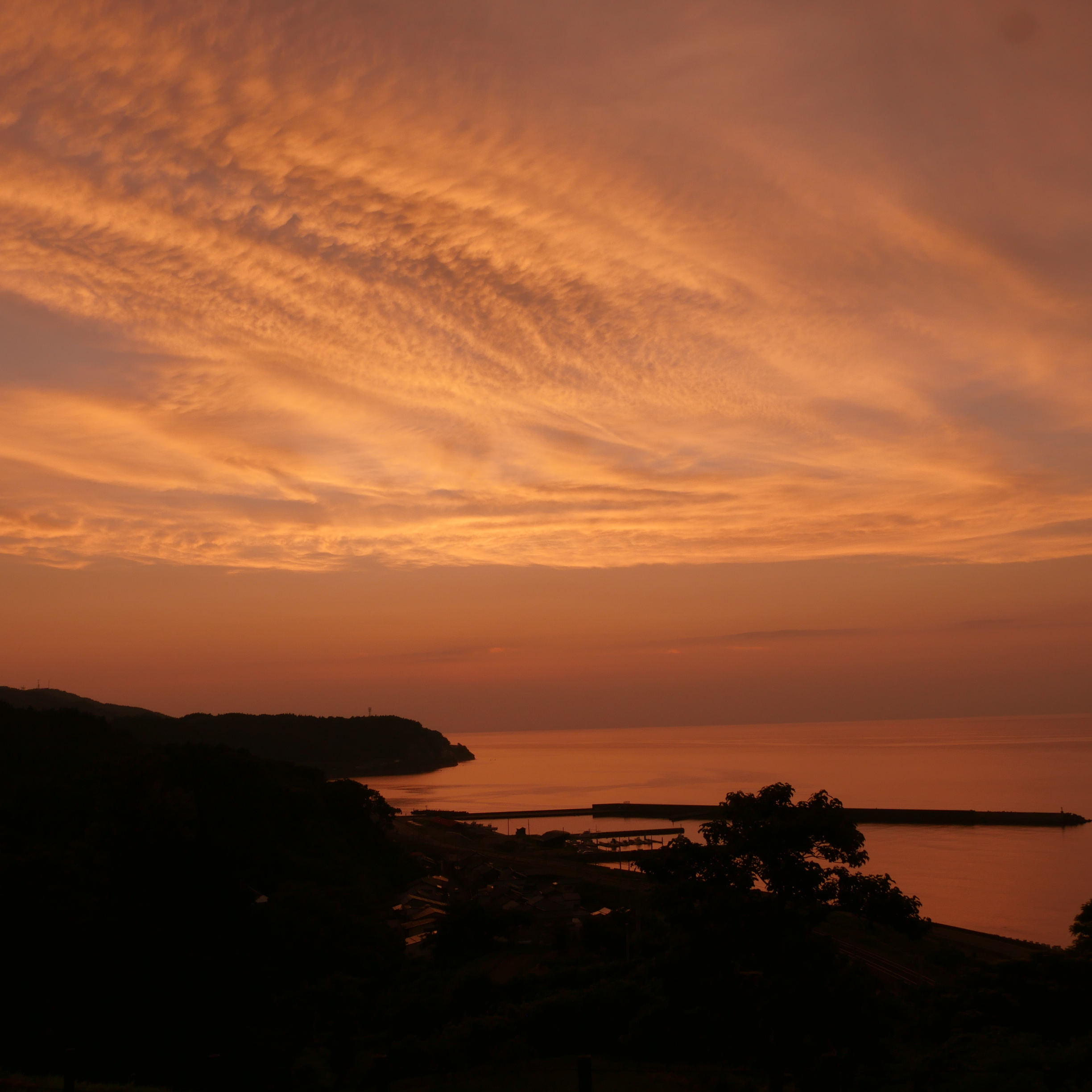 Also recommended during twilight
Beach in Ogata Ward, Joetsu City (early August)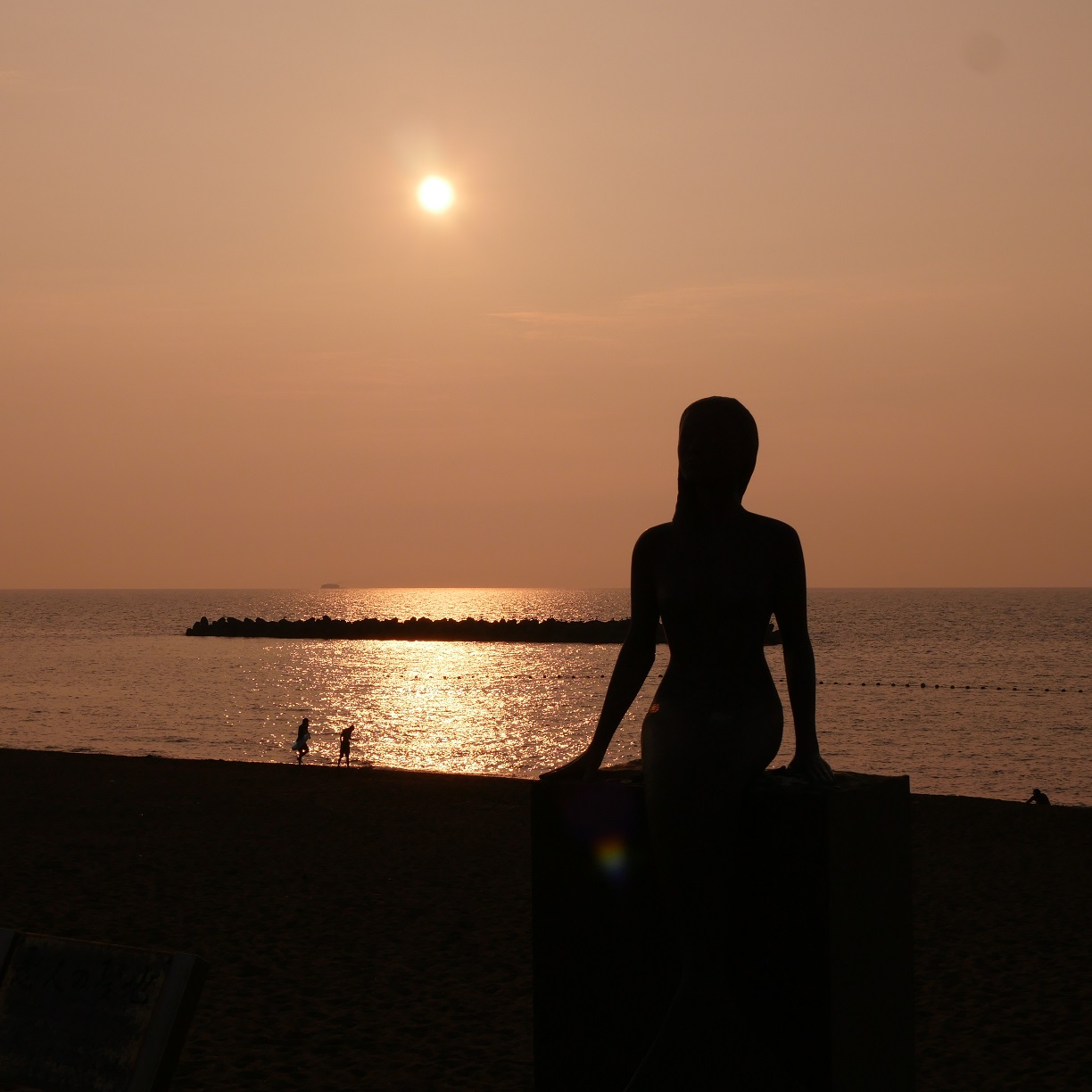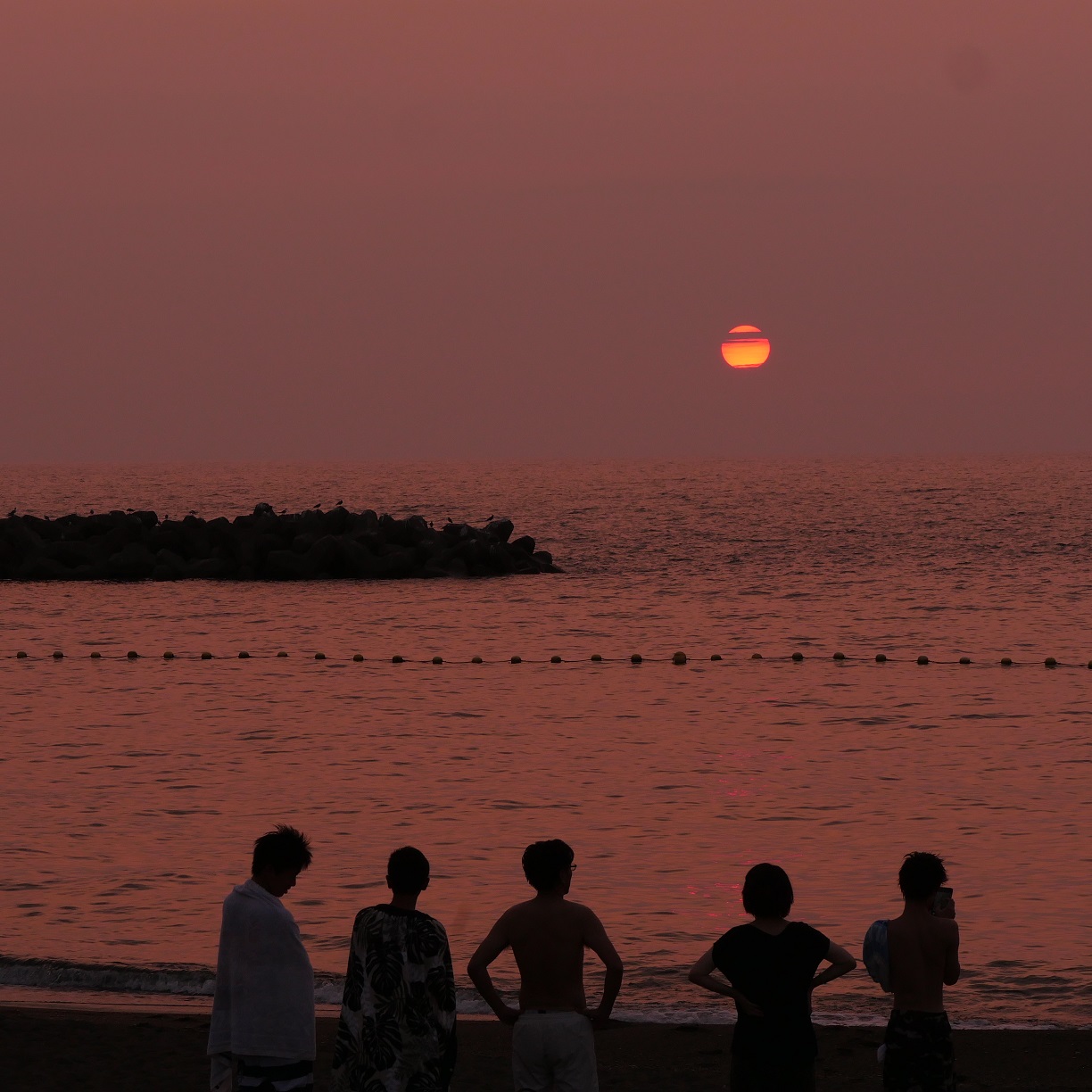 From the Jogehama Beach, Oogata-ku, Joetsu City (mid-March)
Sunset over the Sea of Japan (Tanihama Park, Joetsu City)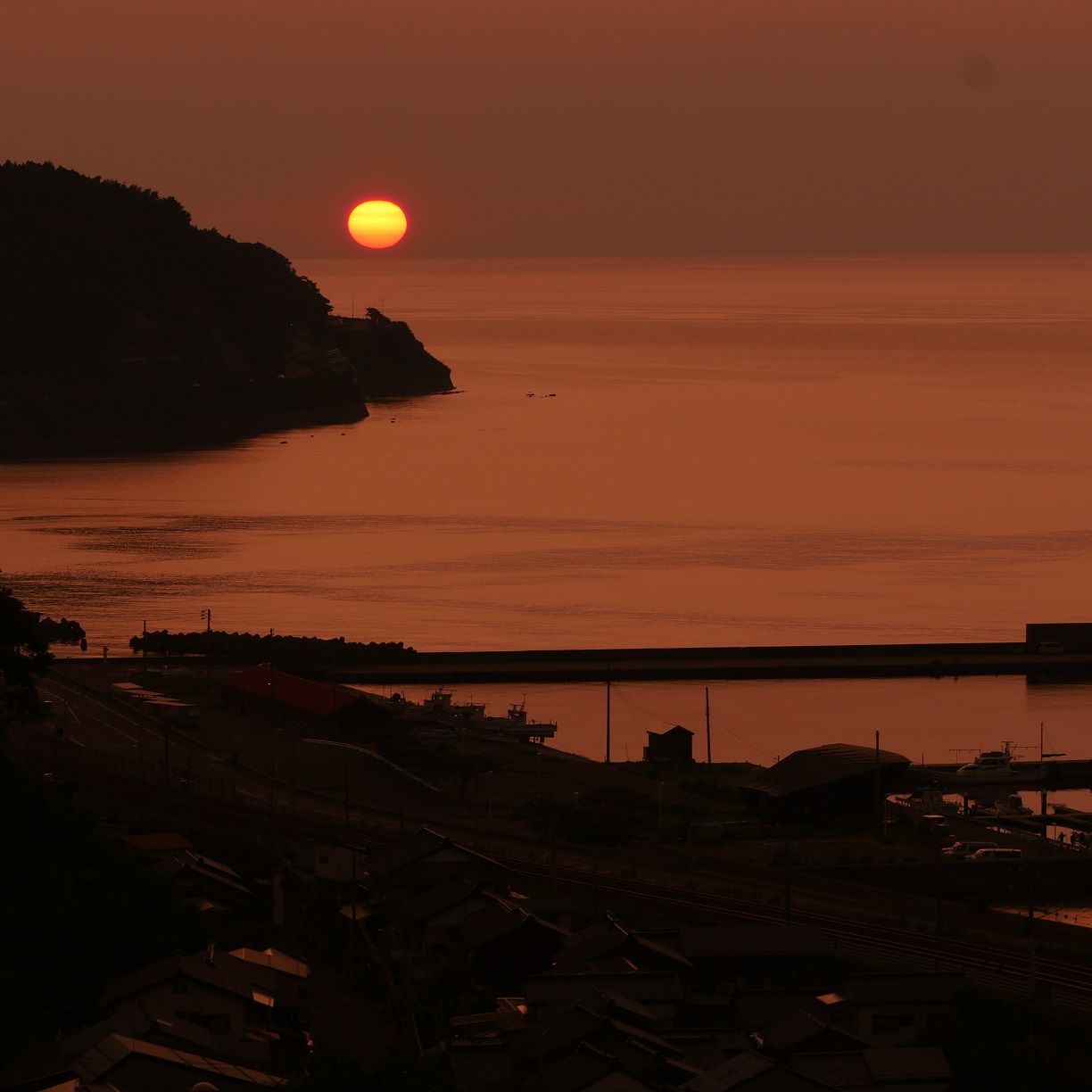 Address: 294 Nishitono, Joetsu City, Niigata Prefecture
Access: About 30 minutes by car from Joetsu Myoko Station on the Hokuriku Shinkansen. Take National Route 8 towards Itoigawa.