Due to last week's cold wave, a large amount of snow fell on the plains, and the Kanayasan ski resort in Joetsu City, Niigata Prefecture, will open tomorrow (Wednesday), January 1.
As of 7:30 a.m. on Tuesday, March 31, the snowfall at Kanayasan Ski Resort was 105 cm. The snowfall exceeded the 70 centimeters required for skiing. The ski resort will open 20 days later than originally planned.
On the 31st, five employees of the ski resort were working on preparations, such as firming up the slopes with a snow compactor and putting up safety nets next to the lifts.
The Kanayasan Ski Area has three courses, ranging from an advanced course with a 27-degree slope to a course that can be skied through the woods. In addition, the snow park opened earlier last week on Saturday the 28th, and children could be seen playing with sleds on the 31st. According to the Kanayasan Management Office, the number of visitors last season was about 4,200, an increase of more than 1,000 from the previous year.
Kazuhiko Nishijyo, Director, Kanayasan Management Office
The cold weather at the end of last week finally brought enough snow to open the ski resort. Kanayasan Ski Resort is the birthplace of skiing. I hope you will enjoy skiing on this slope, which is believed to have been skied by Major Lerch.
Kanayasan Ski Resort
Operating period: February 1 (Wed) – March 12 (Sun) (tentative)
Operating hours: 9:00 – 16:30
Lift fee: Single ticket Adults 210 yen / Children 160 yen
Related Articles
<Niigata Ski Resort Guide 2022-2023> Kanayasan Ski Resort (Joetsu City, Niigata Prefecture) vol.10
Kanayasan Ski Resort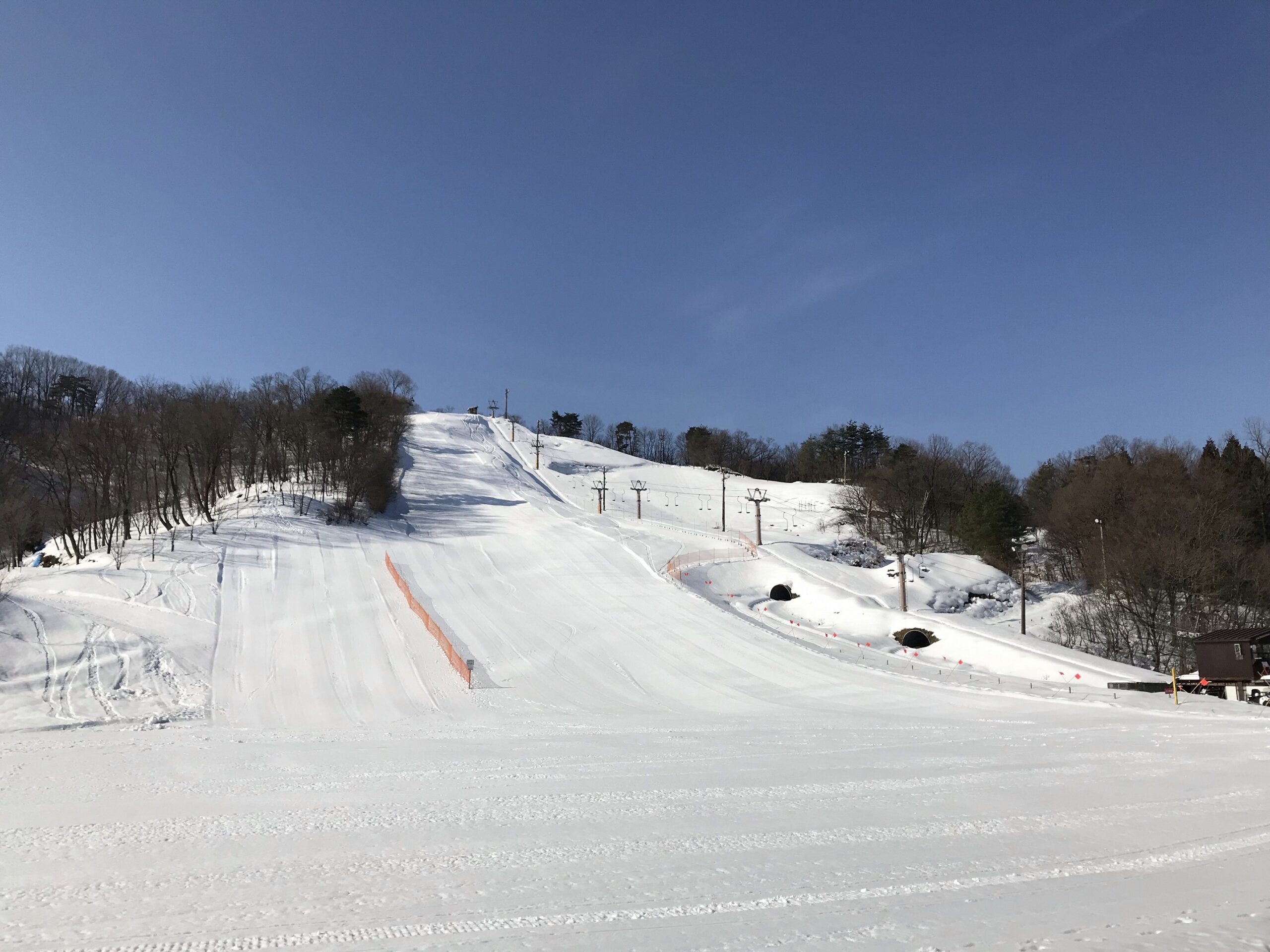 Address: 595-2 Onuki, Joetsu City, Niigata Prefecture
Tel: 025-525-4295
Access: <Car> 5 minutes from Joetsu Takada IC on Joshinetsu Expressway / 20 minutes from Joetsu IC on Hokuriku Expressway
URL: https://joetsukankonavi.jp/spot/detail.php?id=23