Melon half luxury sweets ♪
From "Gelato Kobo Sognare" in Kasugayama-cho, Joetsu City, Niigata Prefecture, a new menu that will definitely get attention if you upload it to SNS this summer!
Sognare is a popular gelato shop that has many male as well as female customers. The gelato uses 100% local Sanwa milk. There are always 20 types such as standard items and seasonal products.
【Gelato Studio Sognare】
Of course, it's not only delicious, it's also a product that is particular about its appearance. If you upload it to the SNS that appeared this summer, it will be noticed that new products are here ↓ ↓
Mello Melon Pudding a la mode 880 yen (tax included)
It is a new menu that luxuriously uses melon cut in half.
The most popular milk gelato is in the melon. Homemade pudding with less sweetness and sugar-free fresh cream are also on board.
The refreshing gelato and the gentle sweetness of homemade pudding, combined with the juiciness of the melon, make it a superb deliciousness♪ The sale will end depending on the purchase status of melons, so if you are interested please do as soon as possible!
In addition, gelato, which has a year-round milk, hojicha flavor, and flavors made from local sake brewery, is also popular in gelato. Gelato, a flavor of sake lees, is lined up in stores every day.
No matter what size you choose, the gelato comes with a bonus bite. It's a nice service, isn't it?
In addition, it was released by Sognareto enjoy the time at home here↓↓
Gelato shop at home 3,000 yen (tax included)
Sognare's most popular milk gelato is 2 liters, corn, cup, 5 kinds of toppings, ice dish and ticket.
Each ticket has a cone and a cup, and you can cut along the dotted line. If you use a disher to serve ice cream, you can become a real gelato shop!
You can make 25 small sizes with 2 liters of gelato. Why don't you enjoy the feeling of a gelato shop with your whole family♪
Gelato Kobo Sognare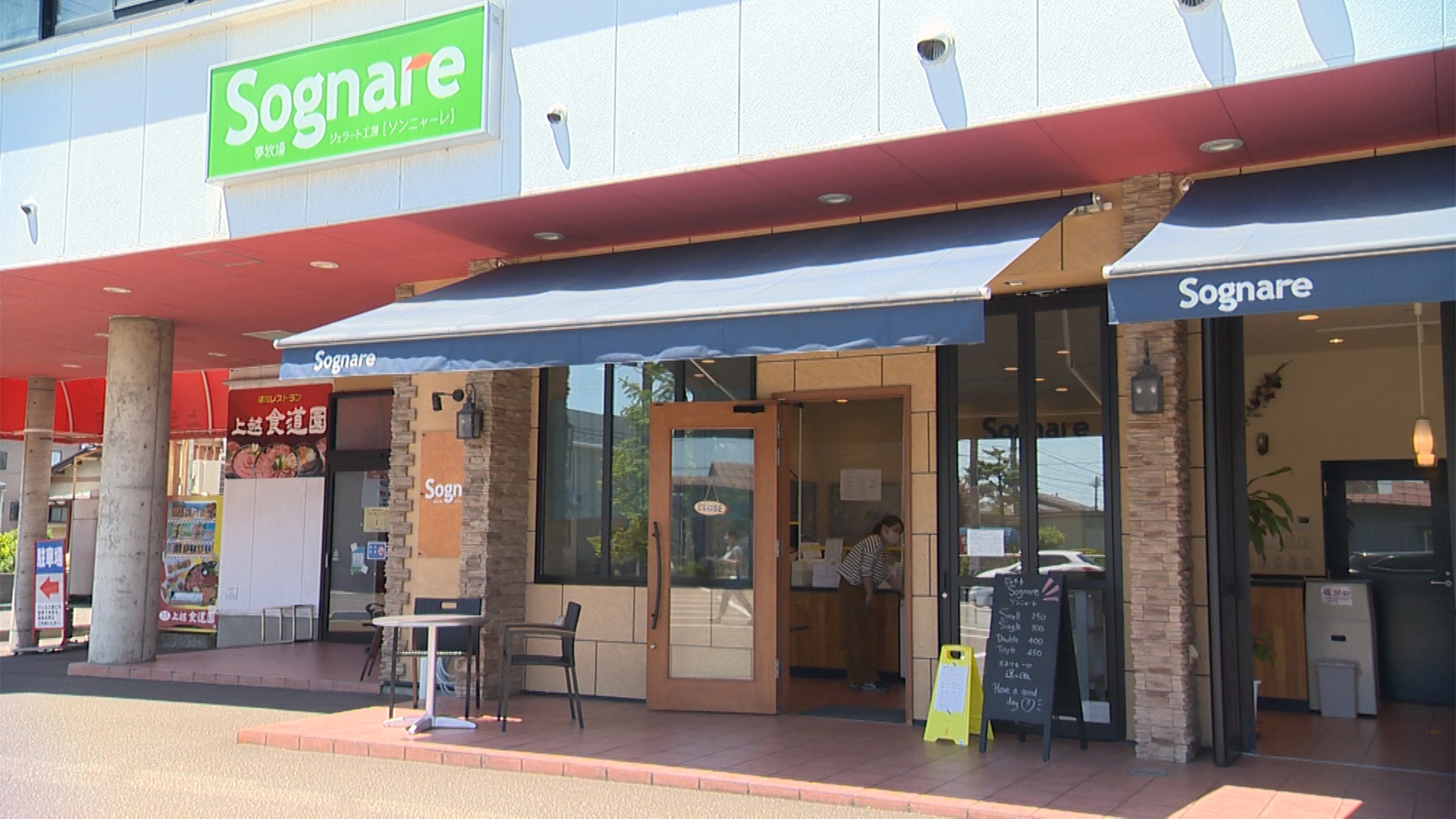 Business hours: 11:00 to 16:00 *Saturdays, Sundays, and holidays until 17:00 Regular holiday: Wednesday
Address: 1-7-8 Kasugayamacho, Joetsu City
Tel: 025-524-0002