Cute lucky charms! Crowded for the first time in a long time in search of Chinkoro
Sekkiichi, a well-known event for the sale of chinchoros, a lucky charm for the New Year, was held for the first time in three years on Sunday, January 15 at the parking lot of the Echigo-Tsumari Exchange Center Kinare in Tokamachi City, Niigata Prefecture.The event was crowded with many people from the city and beyond.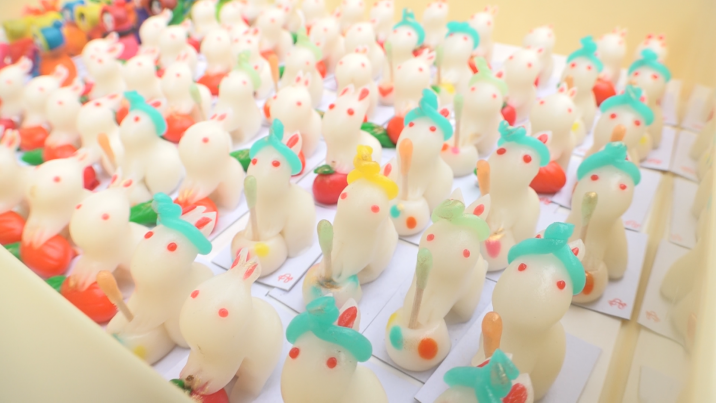 Chinkoro is a lucky charm for the New Year, made by kneading and steaming freshly ground flour into the shape of a puppy or the Chinese zodiac sign of the year.It is said that the number of dry cracks will make you happy.
Sekkiichi originated from a market where farmers brought in folk crafts made of straw and bamboo as a winter side job, and is said to have continued since the Edo period (1603-1868).In Tokamachi City, Chinkoro are particularly popular.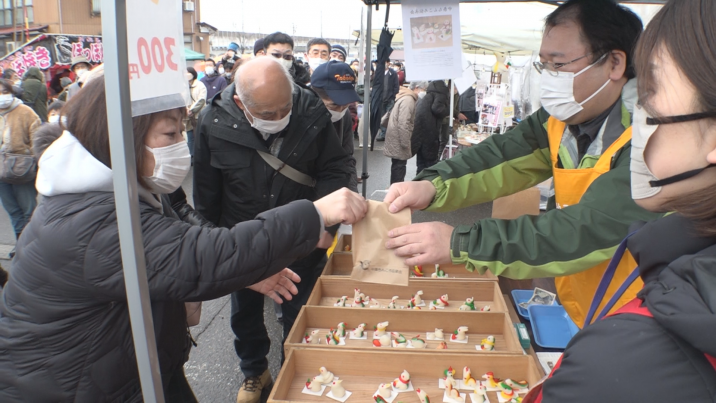 Last year and the year before, only chinchillos were sold at the Corona Disaster, and this will be the first time in three years that Sekkiichi will be held with food and drink stalls.The venue has also changed from Suwa-machi-dori to the KINARE site.Three stores prepared approximately 1,300 Chinchoro for this year's event, but a long line formed from the start of Sekkiichi, and they were almost sold out in just one hour.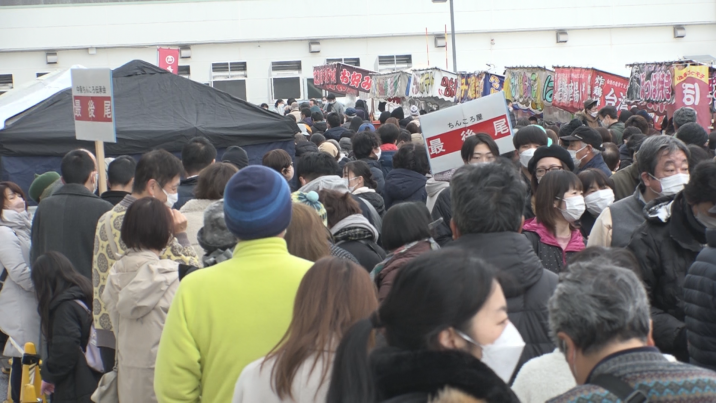 Sold Angel Tsumari
Today, 580 were prepared.Glad to see so many customers.The main subject of this year's zodiac sign "Rabbit" was made.He also makes other kakumaki girls and flowers.A dog is holding a ball with its hand on it, and a cat is holding a sea bream so that it will not lose its happiness.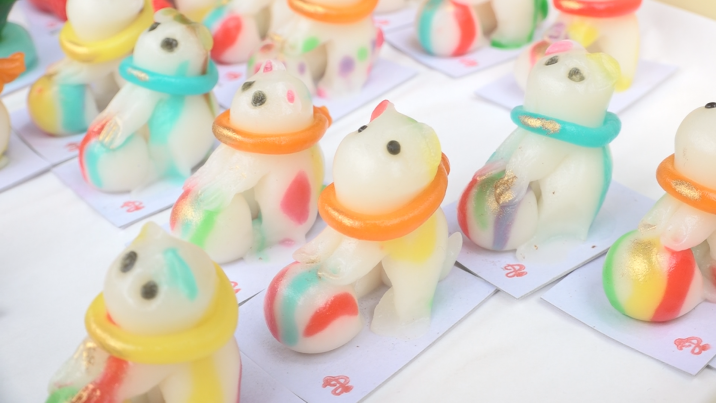 From the city
I bought two.I was surprised to see so many people.Decorate above the TV board where it can be seen at all times.They say the more cracks you break, the happier you will be, so I hope you have a happy year with lots of cracks.
I live in Tokamachi but am from Joetsu City and this is my first time here.I'm going to hand them out because I have people waiting for them at work.It's cute, and since it's a good omen, it's good for everyone to be at peace.

From Mitsuke City
I come here every year.I like it because it is cute.May my grandchildren grow up well.I wanted to buy a few more, but I bought five, so I'm giving them away.

From Nagaoka City
A tool to interact in the community.You can even mingle while waiting in line to buy.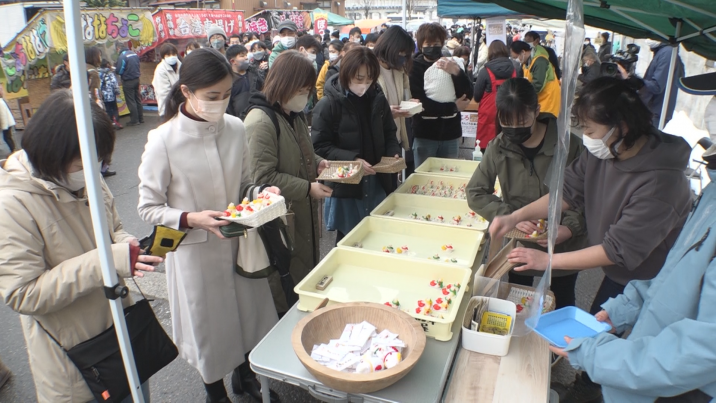 Sekkiichi will be held again on Sunday, the 22nd of this month at Kinare.
Echigo-Tsumari Exchange Center KINARE