Winter "Umigatari" to meet excitement
A show in which divers dressed as Santa Claus feed fish underwater has begun at the Joetsu City Aquatic Museum Umigatari, adding to the Christmas mood at the museum.
Swimming in Santa Claus costumes are the aquarium staff. As an annual event during the Christmas season, divers dressed as Santa Claus appear at the Umitari to feed the fish.
When the diver entered the large aquarium tank, he sprinkled krill from a basket in his hand, and the fish, including Japanese sardines and mebaru, flocked to him one after another.
Visitors
I was glad to be able to experience the Christmas spirit a little earlier. I ordered a cake for Christmas, so I want to eat it with my family.
Staff of the City Aquatic Museum Umigatari
This year's theme is "Winter Sea Tours to Meet Excitement. We have sprinkled Christmas elements in various places to give visitors a taste of the excitement of Christmas.
This is a 4 meter high Christmas tree installed in the lobby on the third floor. The tree is decorated with about 50 stuffed Magellanic penguins, the symbol of Umigatari.
Umigatari Staff
As the Christmas mood is rising, we have prepared an event for everyone to enjoy with new discoveries and stories. I hope that everyone will come and visit with friends, couples, or even on their own.
The Santa Diver Feeding Show will be held on Saturdays and Sundays at 1:00 pm.
In addition, Umigatari will also hold "Adult Solo Aquarium" on Saturday, December 24 at 6:00 p.m., where visitors can enjoy viewing the aquarium by themselves on Christmas night. The program is open to those 18 years of age and older.
For more information, please visit the Umigatari website.
Umigatari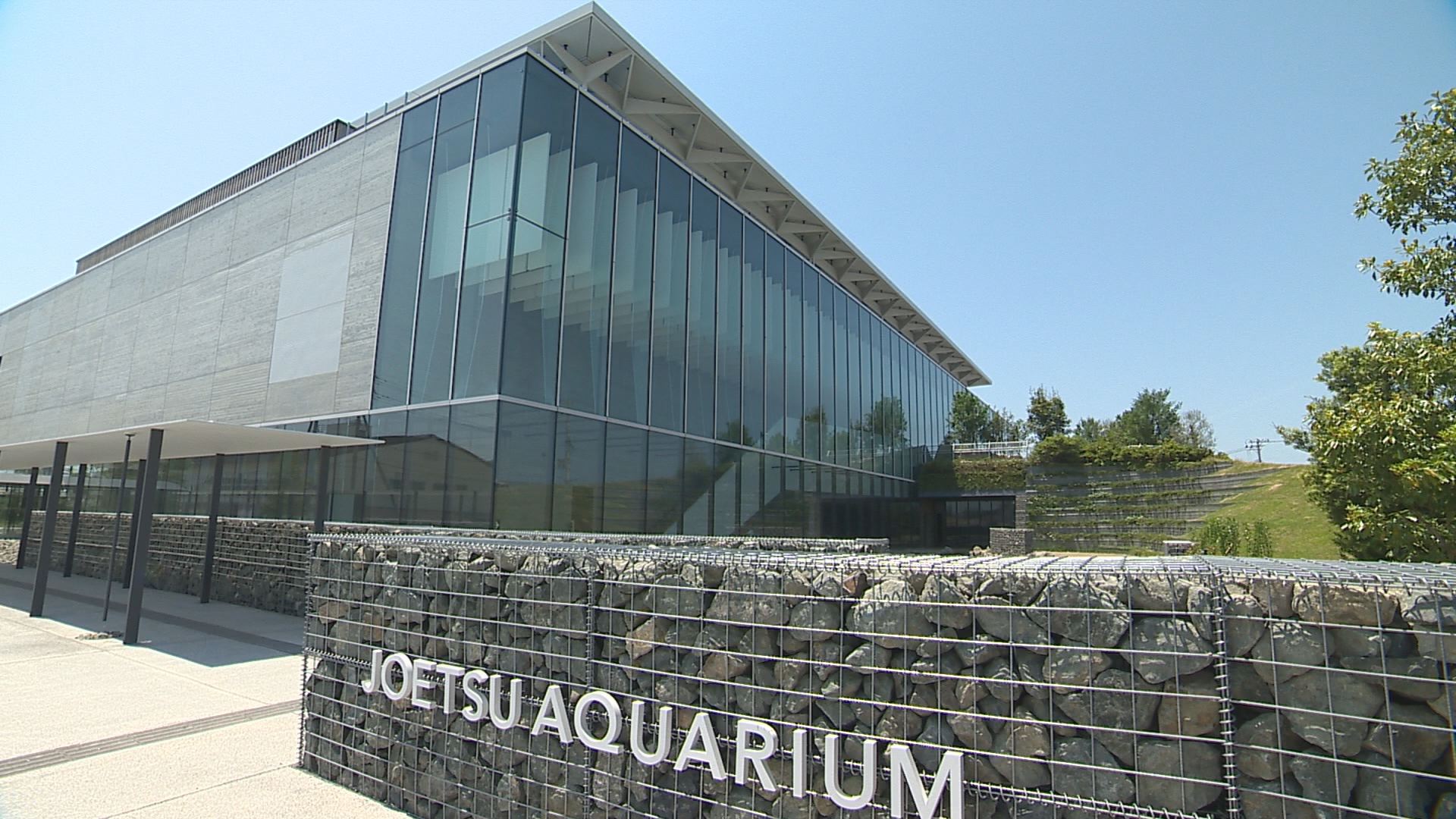 Address:
Tel: 025-543-2449

About 15 minutes from the Joetsu IC of the Hokuriku Expressway." siteurl="http://www.umigatari.jp/joetsu/index.html" ido="" keido=""]