Commemorating the inauguration of Toki Tetsu Special Ambassadors! Special express tickets with images are now available.
Kairi Sato and Kino Mimura, members of Niigata-based idol group NGT48, became Echigo Tokimeki Railway special ambassadors on Monday, September 26.To commemorate the event, commemorative express tickets with the respective images will go on sale on Saturday, October 1.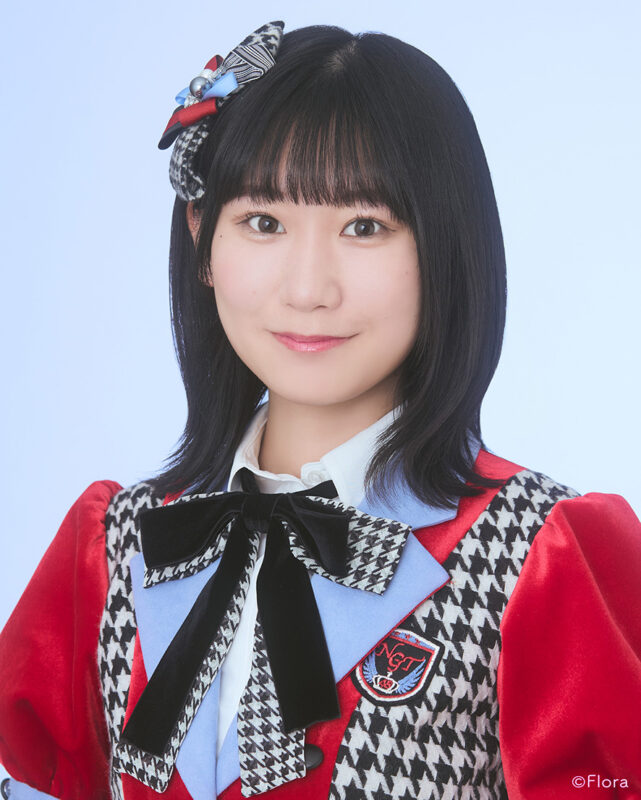 Kairi Sato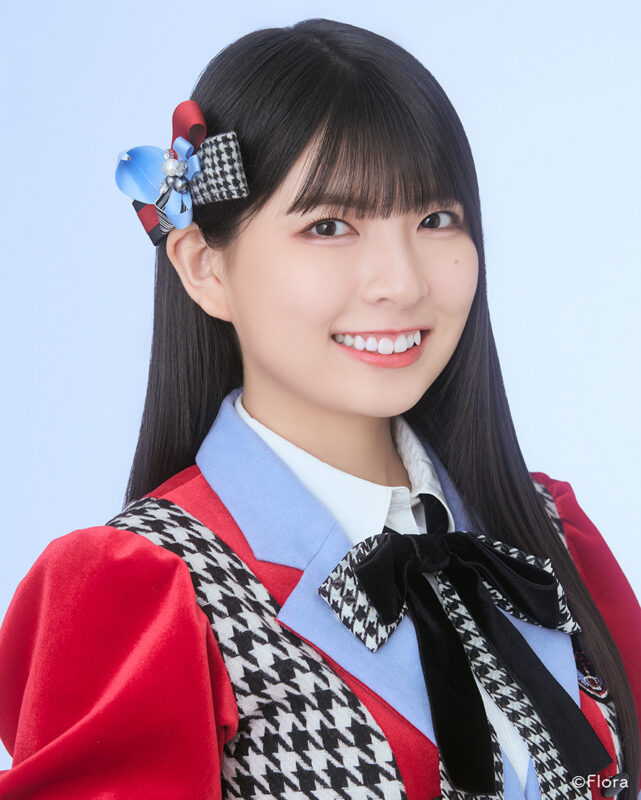 Hino Mimura
Echigo Tokimeki Railway appointed two NGT48 members, Kairi Sato and Hino Mimura, as "Echigo Tokimeki Railway Special Ambassadors" to promote the attractiveness of Toki Railroad and its rail lines, both within and outside of the prefecture, to promote usage and regional revitalization.
The two will be posting updates on their travels on their YouTube channel, "NGT48 Kairi Sato and Kino Mimura's Tokimeki Channel [Official]", which includes the Naoetsu D51 Rail Park, Kanko Kyuko (sightseeing express), and Setsugetsuka (snow and moon flowers).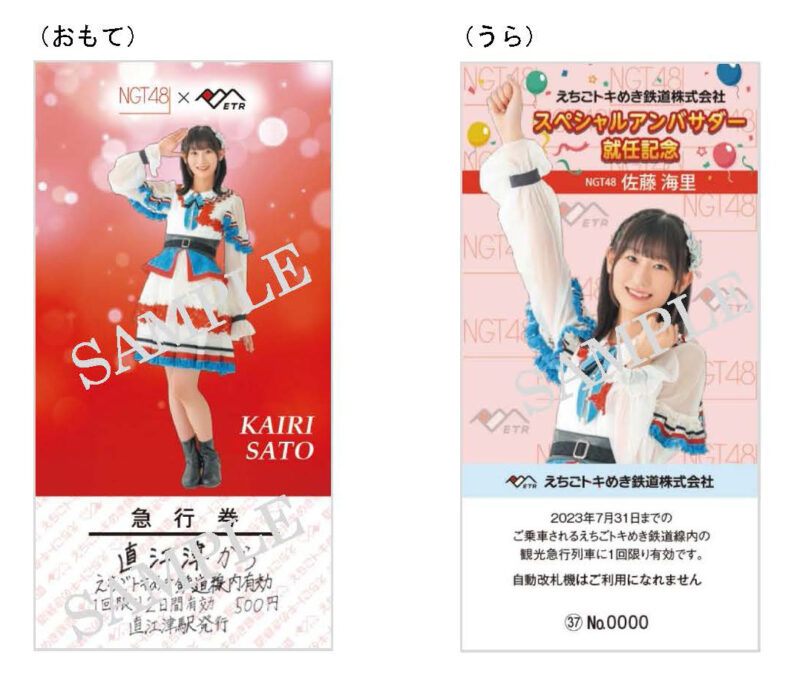 Kairi Sato version
To commemorate their appointment, "Special Ambassador Inauguration Commemorative Express Tickets" will go on sale on Saturday, October 1.Versions for each of Ms. Sato and Ms. Mimura will be available.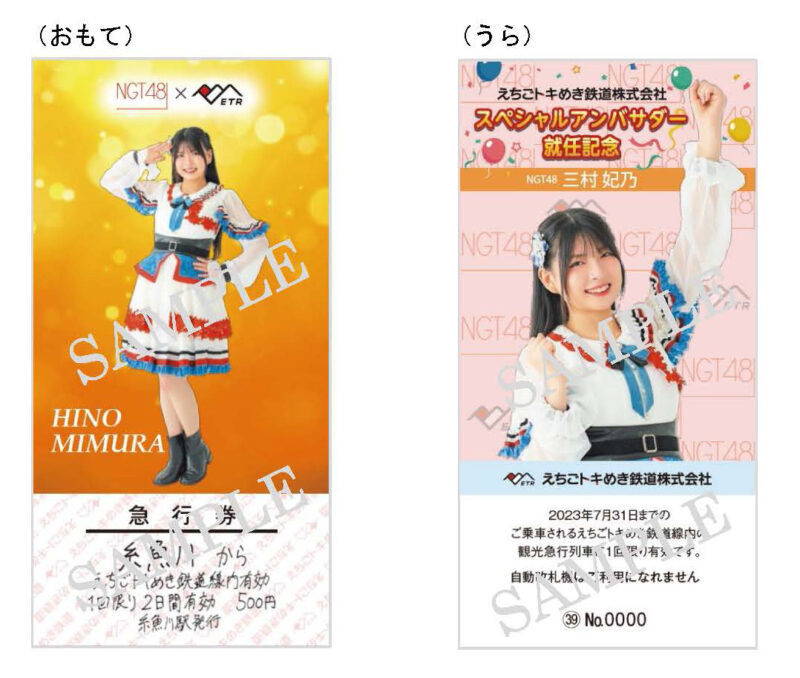 Hino Mimura version
Commemorative express tickets will be sold at the Myoko Kogen, Arai, Joetsu Myoko, Takada, Naoetsu, and Itoigawa stations, and at the "Echigo Tokimeki Railway Official Shop" Internet store.The tickets will go on sale at each station on Saturday, October 1, and reservations can be made at the official store from Tuesday, September 27.The price is 500 yen each (tax included), and each is limited to 2,000 tickets.
In addition, Echigo Tokimeki Railway plans to hold an event on November 3 (Thursday, national holiday) to celebrate the appointment of the two special ambassadors.

NGT48 Kairi Sato and Hino Mimura's Tokimeki Channel [Official
https://www.youtube.com/channel/UCdmF9QV3BaluTZq-KAqKj-Q
Special Ambassador Inauguration Event
■Date: November 3 (Thursday, holiday)
■Venue: In Naoetsu D51 Rail Park
■Inquiries: TEL 025-546-5520 (Echigo Tokimeki Railway Co., Ltd. / weekdays 8:30-17:30)
■Home Page:https://www.echigo-tokimeki.co.jp/