The "Sunflower Plaza" in Tsunan Town, Niigata Prefecture, where 500,000 sunflowers are in full bloom, is now at its best, attracting many tourists every day.

Photographed: August 8, 2022 
Sunflower Plaza, commonly known as "Himawari Hiroba" on the Okinohara Plateau in Tsunan Town, covers an area of approximately 4 hectares and is known as a tourist attraction where 500,000 sunflowers bloom during this season. Last year and the year before were cancelled due to the Corona disaster, but this year the park will be open for the first tim
The entire area is divided into three fields. The first field finished last week, and the second field is now in full bloom.
Visitors enjoyed viewing the magnificent scenery from the observation deck and walking through the maze of fields.

According to the town's tourism department, the project began about 30 years ago when a local farmer planted sunflowers in an empty field in order to create something to enjoy. Recently, it has become popular as a photogenic spot, attracting about 4,000 visitors on a typical day.

The second field, now in full bloom, will be in full bloom until the end of this week, and the third field will be in full bloom next week. Tsunan Town's Sunflower Plaza will be open until the 21st of this month.
Tsunan Sunflower Plaza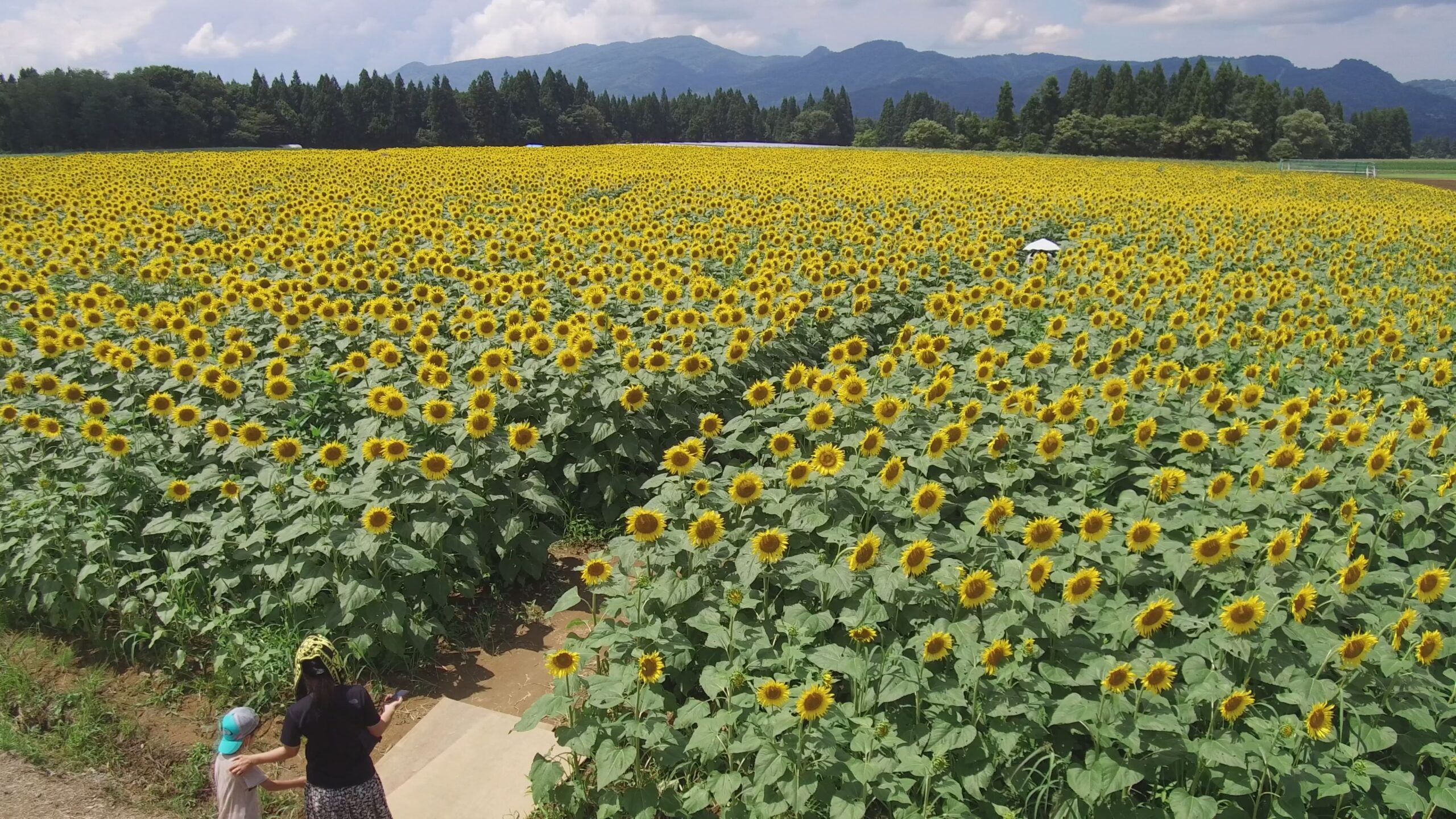 Regular cars … 500 yen Medium-sized and micro cars … 2,000 yen Large buses … 4,000 yen Motorcycles … 300 yen Bicycles … 100 yen 100 yen" address="〒949-8202 新潟県中魚沼郡津南町赤沢" address_en="Akazawa, Tsunan-cho, Naka-uonuma-gun, Niigata 949-8202″ tel="Tsunan Town Tourist Association  025-765-5585″ access="" siteurl="" ido="" keido=""]