Utahraptor attacked!
For the first time in seven years, a "Dinosaur Exhibition" is being held at the Joetsu Science Museum in Shimomonzen, Joetsu City, Niigata Prefecture. The centerpiece of the exhibition is a full-body skeletal specimen of "Utahraptor," the first of its kind in Niigata Prefecture.
This is the full-body skeletal specimen of a Utahraptor, which inhabited the North American continent during the Early Cretaceous Period, on display at the Joetsu Science Museum. Until now, only a small portion of Utahraptor fossils have been found, and the skeletons published in the past were imaginary.
The reconstructed skeleton was completed in 2018 based on the latest research based on newly discovered fossils, and is the first time it has been exhibited in the prefecture, which is rare in the country.
Director, Joetsu Science Museum Katsuyuki Nagai
The base of his legs is tough, so he was able to run fast. It also has amazing claws, so it would be impossible for it to hit you with them. I think it would be interesting if people could see that part of the animal.

The exhibition hall also features 23 other exhibits, mainly dating from the Cretaceous and Jurassic periods, including full-body fossilized skeletal specimens of dinosaurs in a state of conflict with each other and real ammonites. The dinosaur specimens can be viewed from 360 degrees and from various angles, allowing visitors to observe even the smallest details.
Visitors.
The dinosaurs were cool.
I could see them up close. I was surprised at how big they were."
Joetsu Science Museum Director Katsuyuki Nagai
The Joetsu Science Museum Director, Katsuyuki Nagai, says, "This kind of thing used to be alive. I think it would be interesting for people to imagine that these things were alive and that they are connected to us today.
The dinosaur exhibition is open at the Joetsu Science Museum until August 28. In addition to this dinosaur exhibition, Joetsu Science Museum also has a permanent exhibition of dinosaur robots and other exhibits on the second floor.
Joetsu Science Museum Dinosaur Exhibition 2022
■Period: ~August 28 (Sun.)
Hours: 9:00 a.m. – 6:00 p.m.
Admission: ¥800 for adults (high school students and older) / ¥600 for seniors (65 and older) / ¥400 for elementary and junior high school students
Joetsu Science Museum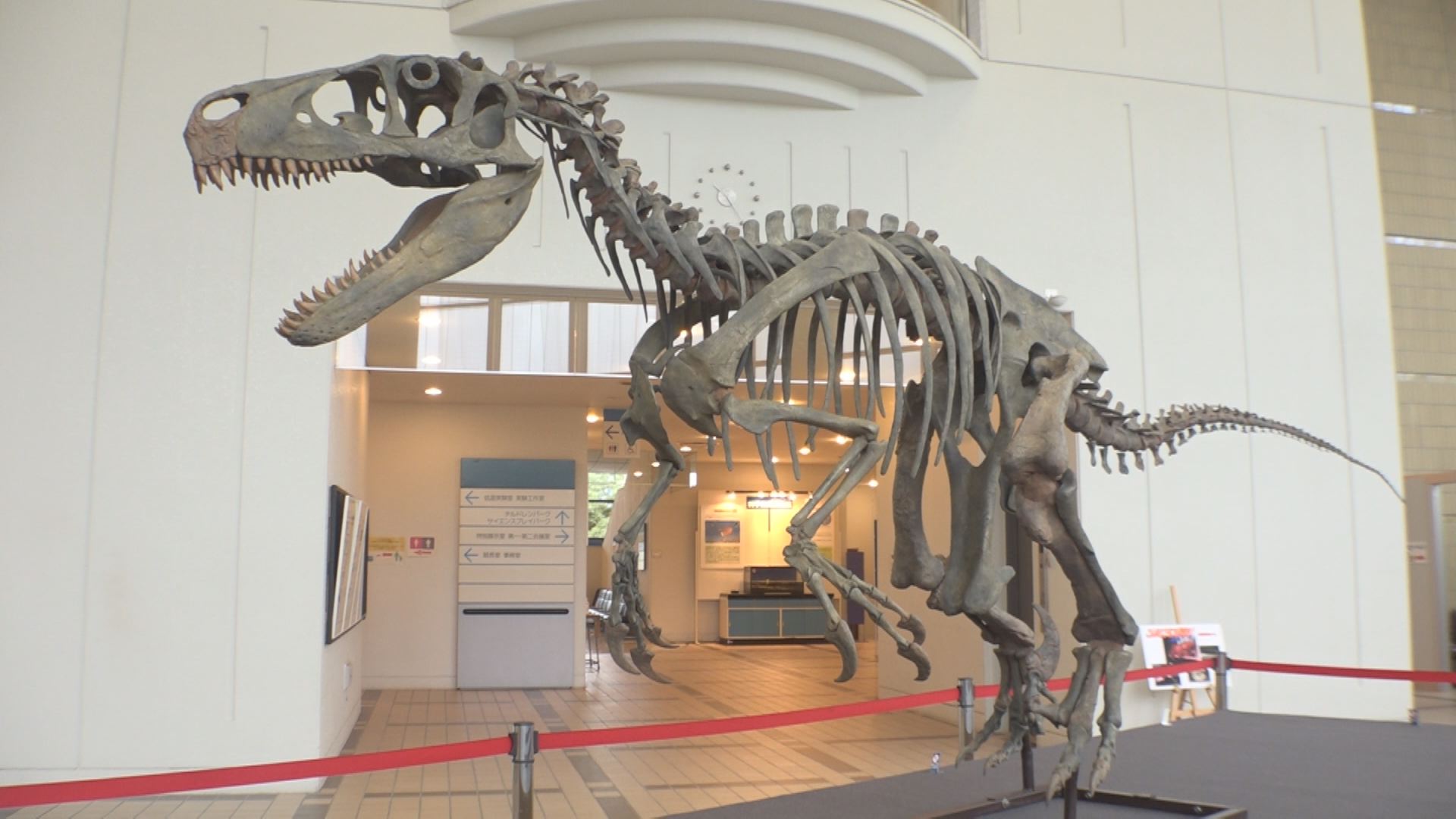 Address: 446-2 Shimomonzen, Joetsu City, Niigata Prefecture
Tel: 025-544-3939
Access: <Car> 5 minutes from Joetsu IC on Hokuriku Expressway
URL: https://jscience.jp/