Focusing on the recent boom in camping, we cover all campgrounds operating in the Joetsu area. In addition to detailed information on each campsite, the editorial department recommends places to stop by. Whether you are looking for a family camping trip or a solo camping trip to enjoy your time to the fullest, we are sure you will find something to suit your needs. Why don't you go out and enjoy the great outdoors?
Starting July 2022, camp sites will be fully reserved and chargeable!
From the Shiozawa-Ishiuchi IC on the Kanetsu Expressway, a 30-minute drive on Route 353 toward Tokamachi will take you to Kiyotsukawa Fresh Park, located on the banks of the Kiyotsu River, a first-class river.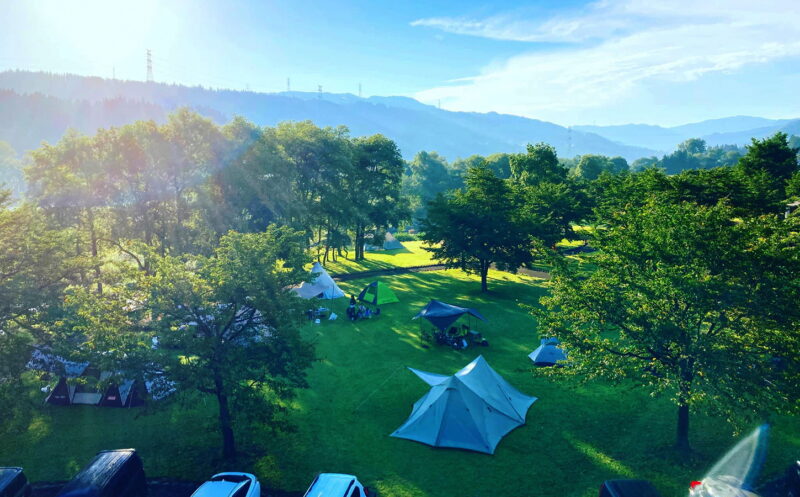 On holidays, the park is crowded with people enjoying camping and playing in the river. With a grassy area at the camp site, a river play zone, and a disc golf course, you and your family or friends will have a full day of fun.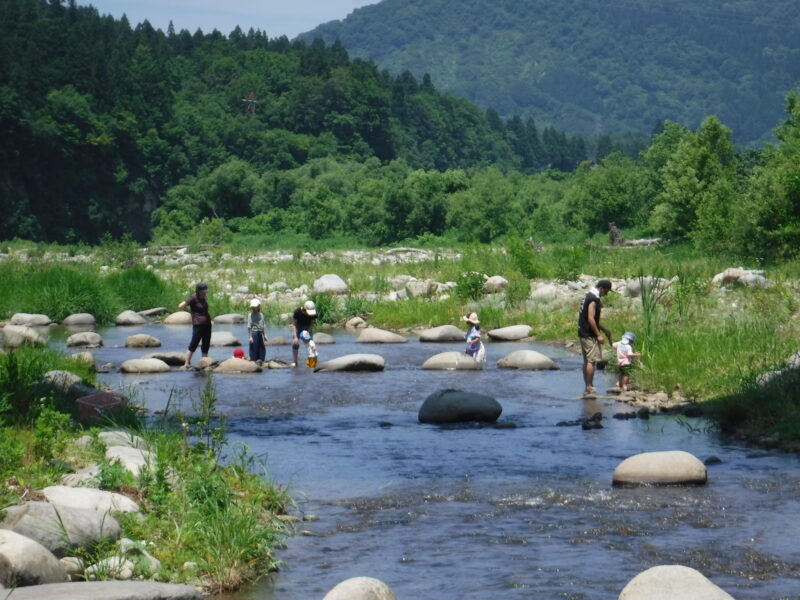 Camp site use has been fully reserved and charged from July 2022. Advance reservations are required to use this service. BBQ available area is free of charge, no reservation required.
※Camping sites and BBQ available areas are grassy areas. No open fires or barbecues are allowed on the ground.
【How to reserve a camp site】
Online reservations are accepted from"Campsite search and reservation site Nappu".  Membership registration is required to use the service.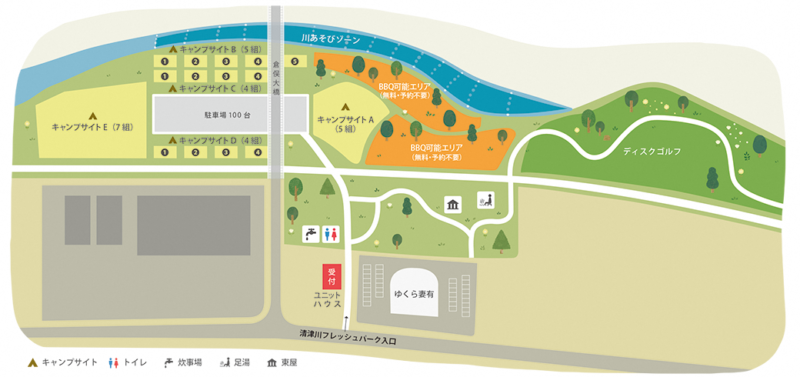 Each camp site has its own parking lot for easy loading and unloading.
■Camp site A:Free site (up to 5 groups)
■Camp site B:Section site(Spacing between neighboring parcels is 5 meters) ※Part of the bridge will be under the bridge.
■Camp site C:Section site(Spacing between neighboring parcels is 5 meters)
■Camp site D:Section site(Spacing between neighboring parcels is 3 meters)
■Camp site E:Free site(Up to 7 pairs) ※There are some undulations. Be careful when pitching tents, etc.
※Maximum capacity of each site is 6 persons per couple.
※Lights out at 22:00 (Quiet Time). Please refrain from leaving the house except in an emergency. Also, after 9:00 p.m., no talking, laughing, music, or strong lighting that disturbs the surroundings is allowed.
The cooking area near the administration building is fully equipped with four sinks and flush toilets. There are supermarkets and convenience stores within a 5-minute drive for shopping.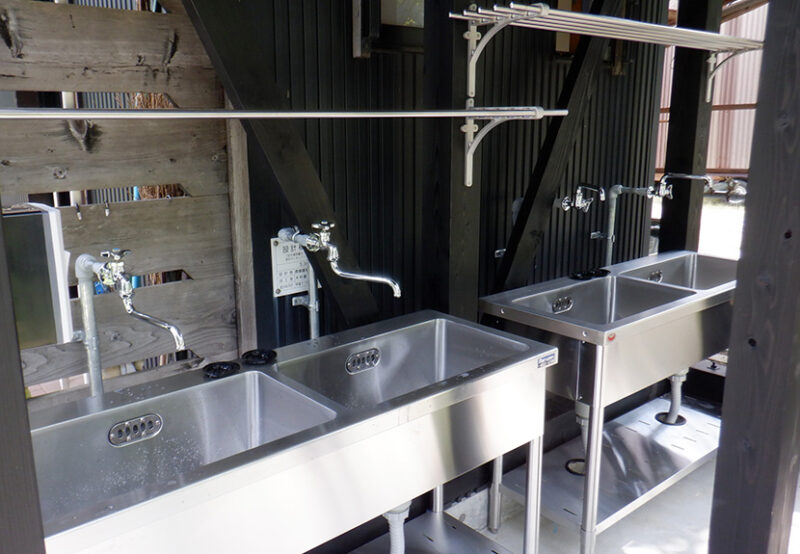 Cooking facilities (no hot water, bring your own detergent and sponge)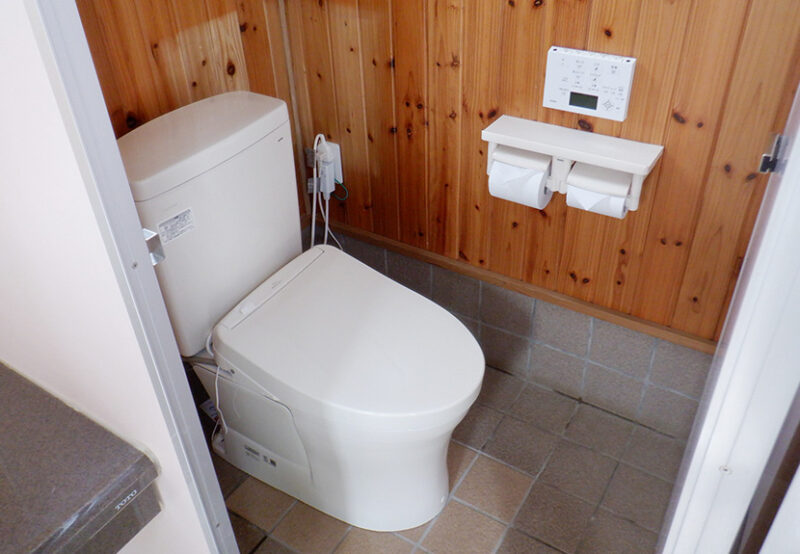 Toilet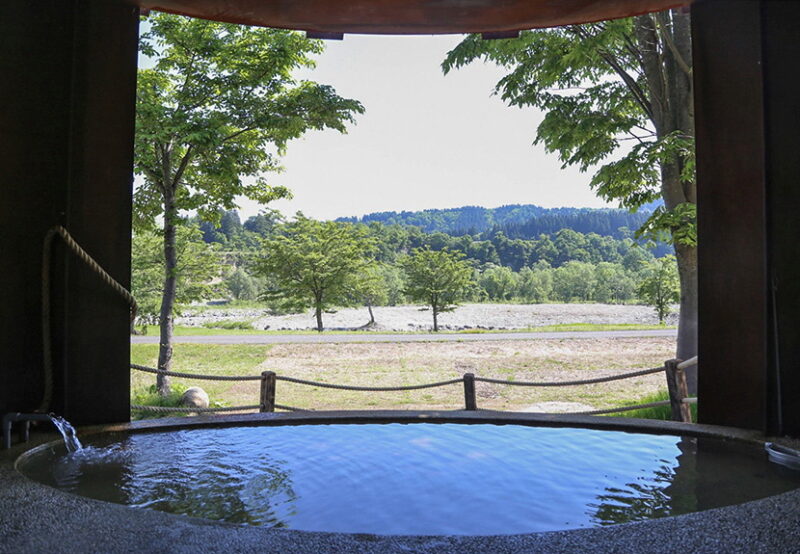 "Kawapperi no Ashiyu" using hot spring water from "Yukura Tsumari" adjacent to the park.
After enjoying camping and BBQ, we recommend refreshing yourself by working up a sweat at the adjacent hot spring facilities. There is also a footbath with a roof. It is also nice to take a relaxing break in the footbath while listening to the murmuring of the river.
And at night ……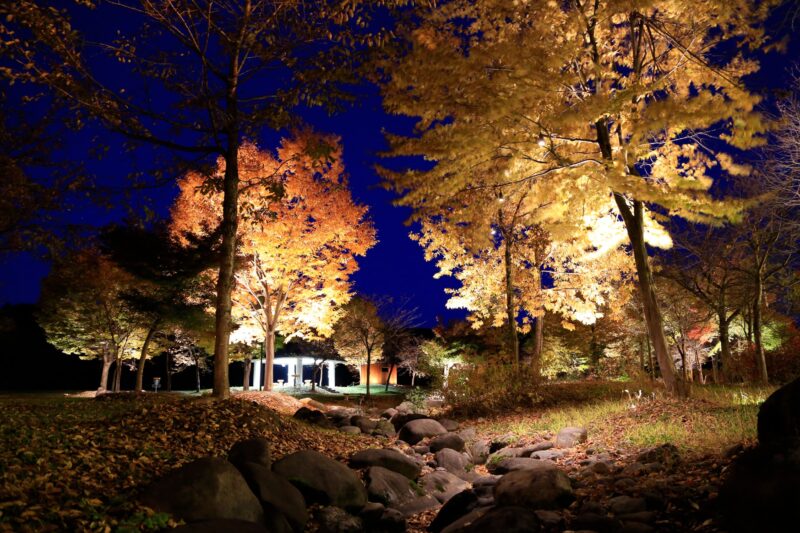 Trees in the park will be lit up except during snow removal season. You can enjoy a fantastic atmosphere at the end of the day.
Editor's recommendation Stopover spot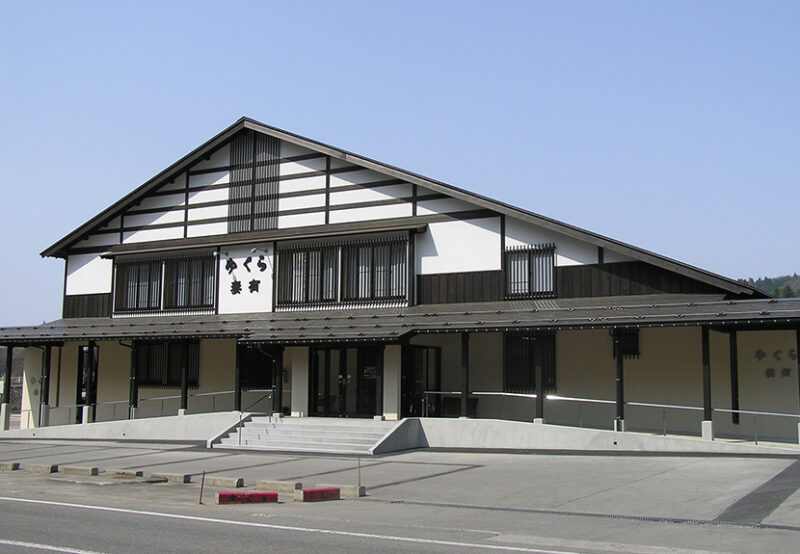 Hot spring facilities「Yukura Tsumari」
A free-flowing hot spring located a minute's walk from Kiyotsukawa Fresh Park. The open-air bath overlooks the Kiyotsu River.
■Business Hours:10:00-21:00(Last admission 20:30)
■Closed day:Wednesday (or the previous day if the Wednesday is a national holiday) ※Open all year round during the year-end and New Year's holidays, GW, and Bon holidays.
■Charge:Adults (middle school students and above) 600 yen/Children (elementary school age and older) 300 yen/Free for preschool children
■Home Page:https://nakasato-yukura.com/index.html
Kiyotsukawa Fresh Park
■Business period:Late April to early November (subject to change depending on remaining snow and snowfall) ■Parking lot:100 units ■Charge:Adults (high school students and older) 2000 yen/Children (elementary and junior high school students) 1500 yen ※Same rate regardless of weekday, day before holiday, summer season, etc. ■Check-in:13:00-17:00 Check-out:By 10:00 the next day
Address: 3285-1 Imokawa-Otsu, Tokamachi City, Niigata Prefecture
Tel: Kiyotsukawa Fresh Park Management Office 090-4328-2774
Access: 〈Car〉About 30 minutes from the Shiozawa-Ishiuchi IC on the Kanetsu Expressway
URL: kiyotsugawa-camp.com